Dollie and Me Matching Outfits for Girls and Dolls
Samples received. All opinions are my own.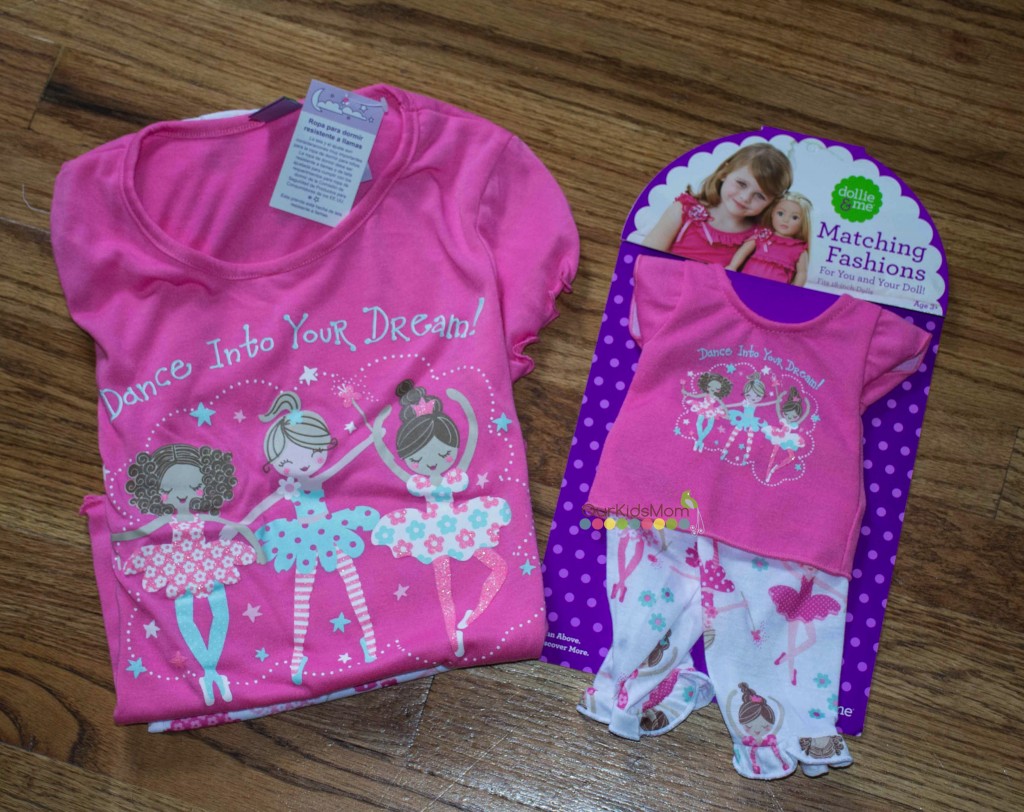 Emma has been enjoying her 18″ dolls a lot lately. One thing she has really enjoyed is dressing them up and changing their clothes.
Now, thanks to Dollie & Me, Emma can not only dress them up… but match them as well!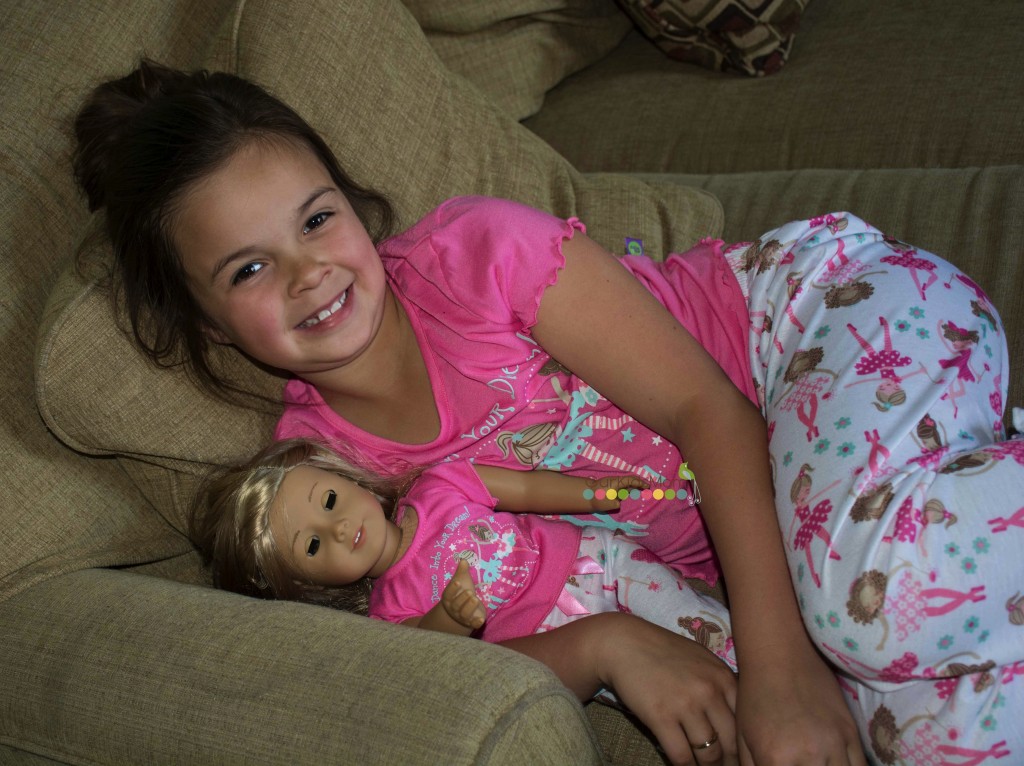 Emma loves to dance so this cute little Dance into your Dream sleepwear set was perfect for her.
The fit was spot on and they are holding up well after several washings now.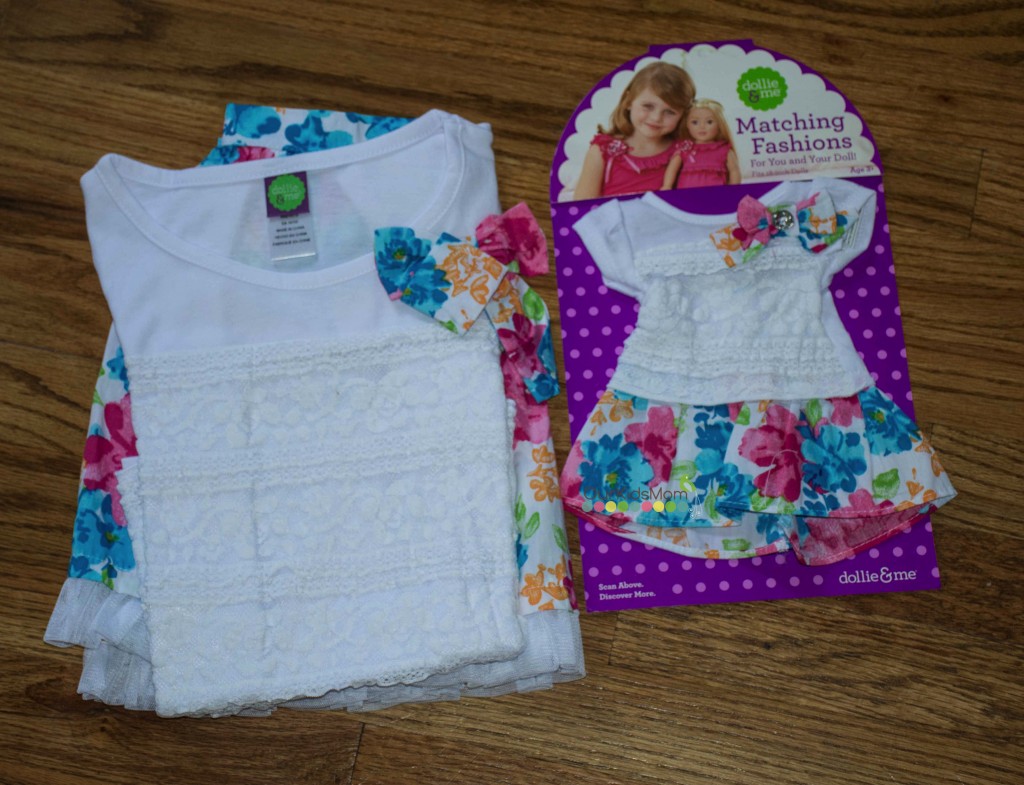 Emma has had matching pajamas with her dolls before, but with this cute Blossom Flowers skirt set she is finally able to match her doll in regular daytime clothes as well.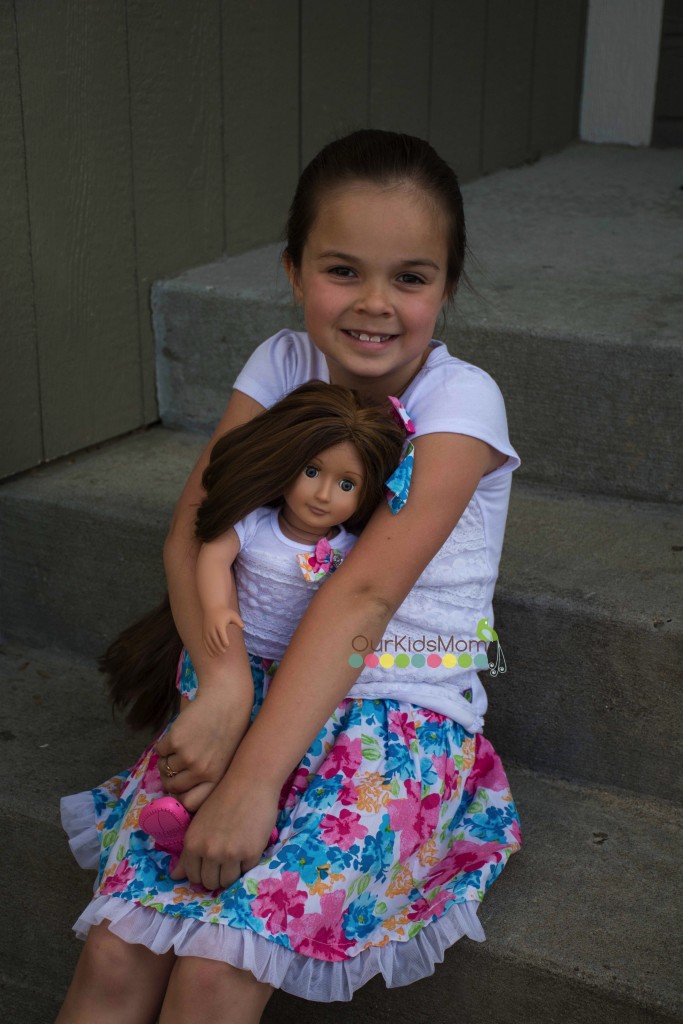 I love the vibrant, crisp colors in the skirt and the matching bow on the white top ties everything together. The cute little hot pink rubber ducs sandals for the doll were a great match for this set.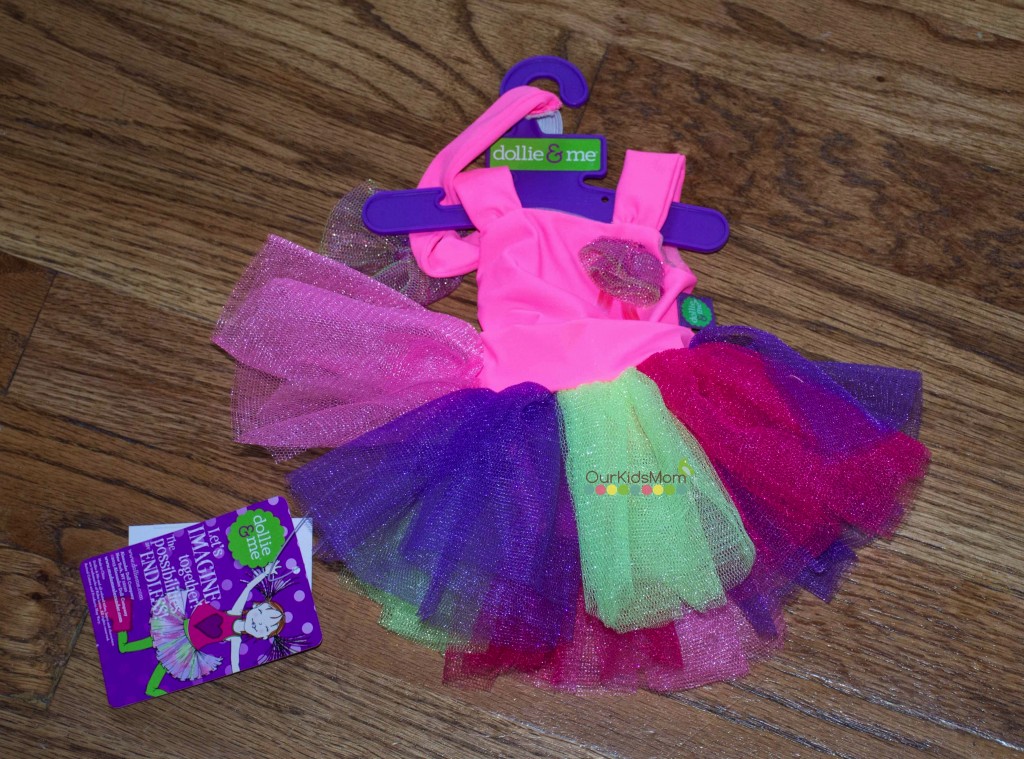 Emma has always had a "thing" for tutus. Although the coloring on this Tutu Perfection outfit is much brighter in person than on the site, it is still beyond adorable.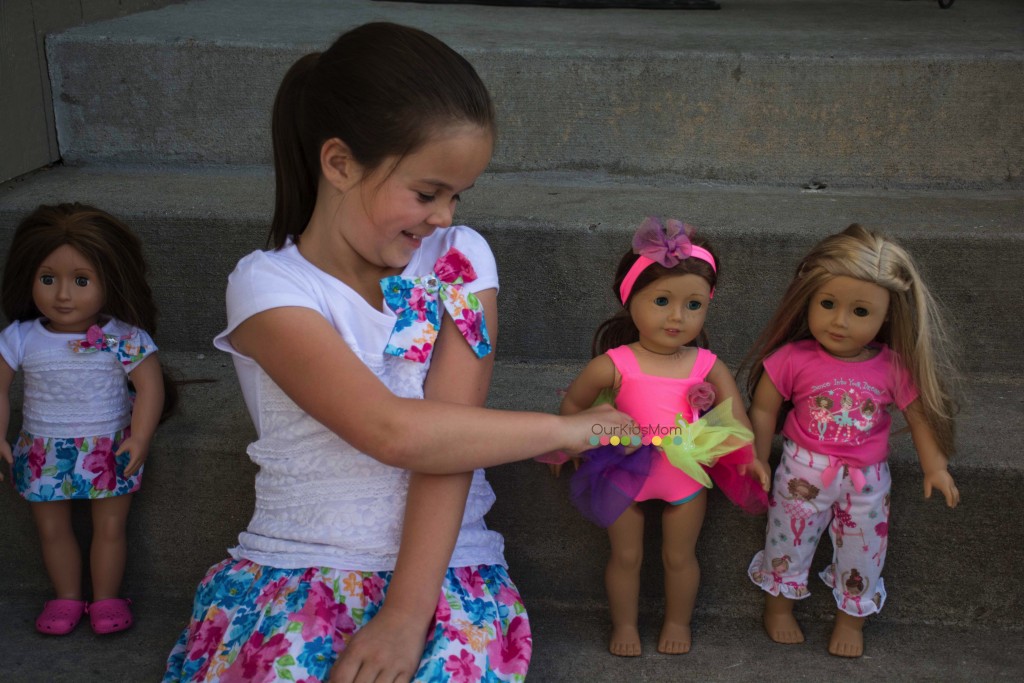 As you can see, the tutu met with Emma's approval. To be honest, she kept asking me if they had one she could wear that matched.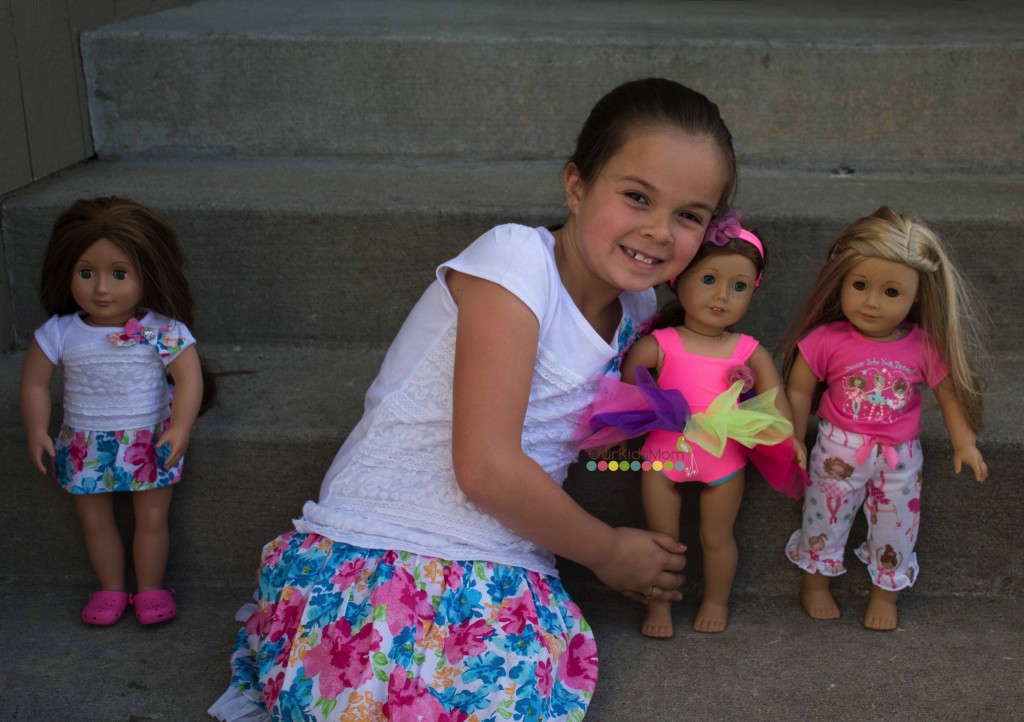 There isn't a matching version of this particular tutu, but there are many matching dance outfits available on the Dollie & Me site that I am sure would make her just as happy.
From sleepwear, dancewear and dresses/skirts to outwear, aprons and cheer sets…. Dollie & Me has the perfect matching set for your little girl and her doll. If Emma could have her way she'd have a closet full of matching clothes so she'd never have an unmatched day again.
Connect with Dollie & Me: