Thank you to DogVacay for sponsoring today's conversation. All opinions are my own.
Our pets are like our second set of children… and in some cases our only children. We take them everywhere with us. Some even carry their furry friends around in bags so they are always by their side.
But sometimes… we have to leave them behind.
Leaving our best friends at a kennel for boarding is terrifying for them and heartbreaking for us. We know they are safe and being taken care of, but would you seriously want your best friend behind bars while you are enjoying sun and surf?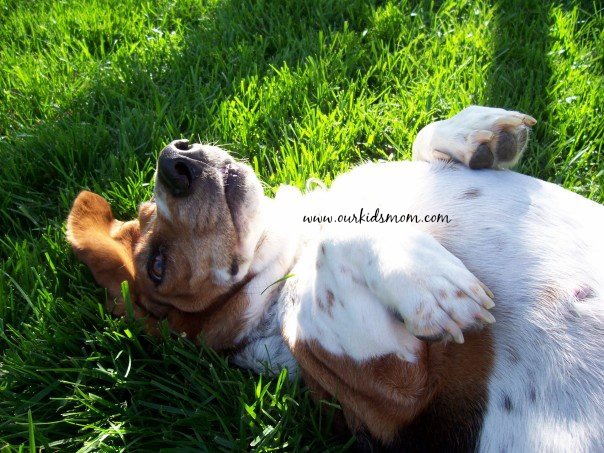 Don't your babies deserve to spend (your) their vacation doing this instead?
That's where DogVacay comes in!
DogVacay is an online community that connects dog owners with our 20,000 vetted and insured pet sitters across North America, ready to care for your dog like a member of their family.
All reservations include free pet insurance, 24/7 customer support, and daily photo updated of your pooch enjoying a "Vacay" of his own. You can finally travel with peace of mind — at prices half the price of the local kennel!
How it works:
Simply type in your zip code and find a PAWesome sitter in your neighborhood.
Schedule a meet 'n greet to meet your Host, then book your pup's Vacay and pay online.
You can now travel knowing your pup is having the time of his life in a loving home with one on one attention!
Receive photo "pup"dates showing how much fun your pup is having, and rest assured knowing each Vacay is covered with our free pet insurance and 24/7 customer care.
Even the Wall Street Journal, the NY Times, Forbes and The Today Show loved them!
Check out some of these Pawsome DogVacay Photo PUPdates!
Get paid to watch puppies! How to become a DogVacay Host:
What better way is there to make money than watching adorable pups in your own home? DogVacay Hosts from all over have told us hosting pups has helped them spend more time with their families, pay for school, and save up for weddings or travel. Hosting pups on DogVacay is a low stress way to do what you love.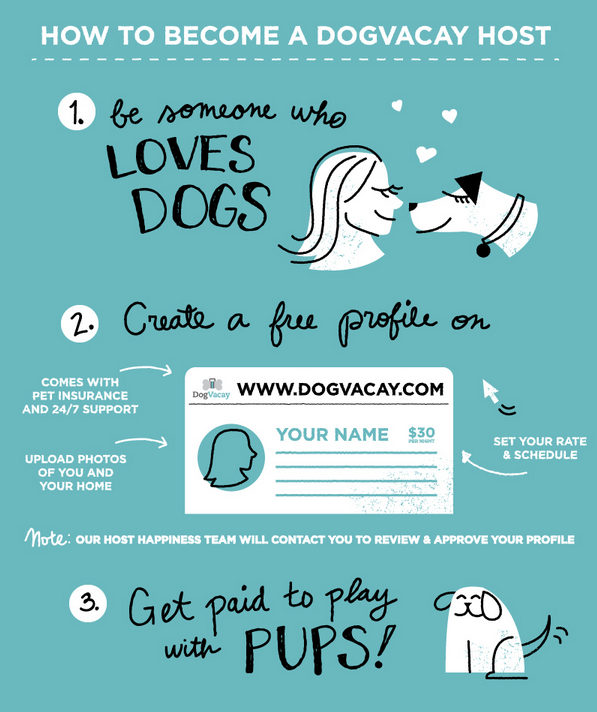 Who can Host? You! Whether you're a professional dog sitter or just a regular dog lover, DogVacay makes it easy to earn money watching pups. Simply create a free profile, set your own rates, decide which dogs to take and when to take them. We do the rest!