​As it turns out, people enjoy receiving thank you notes. In fact, a study led by two psychologists revealed participants were ecstatic to receive thoughtful thank you notes, scoring a happiness rating of 4 out of 5.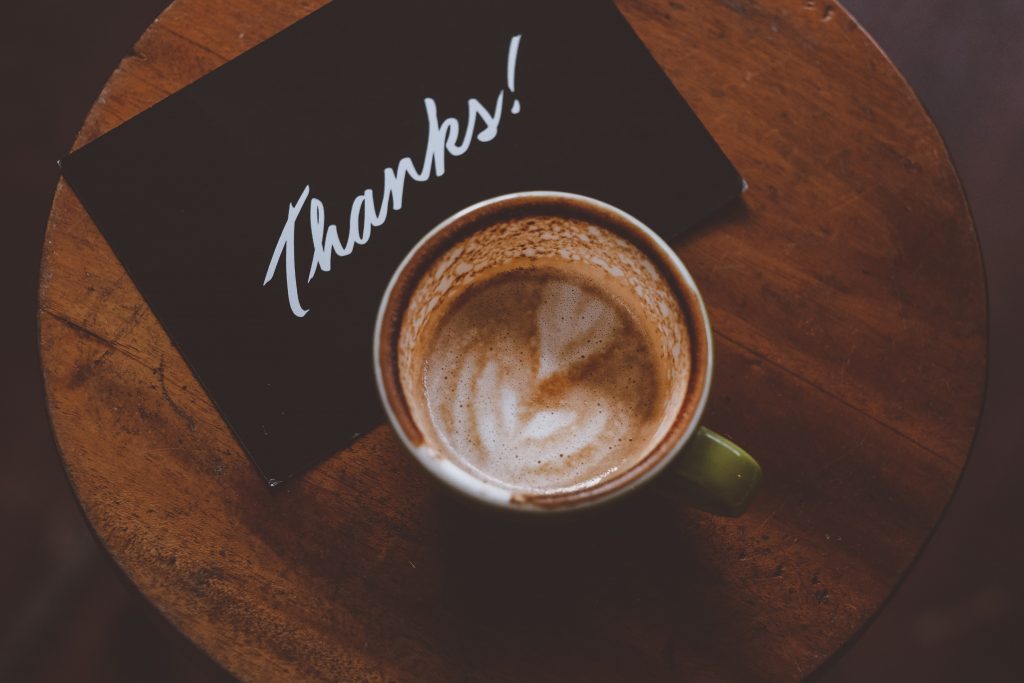 The length or quality of the writing didn't necessarily matter. What did matter, however, was the warmth and sincerity behind the message. Indeed, as the research indicates, people value being recognized for hard work and contributions, albeit at work or in day-to-day life, even if it's an email that took five minutes to write. 
A thank you email, text and social media message can have a positive effect. But consider the impact you can make by handwriting an old-fashioned thank you letter sealed with sincerity and sent in the mail with a stamp. 
Do You Understand the Power of a Handwritten Thank You Note? 
It's a timeless rule of etiquette. Investing the short amount of time it takes to write a thank you note by hand expresses sincere gratitude. Think about how many times you utter or text a mindless thank you throughout your day. 
Conversely, a handwritten note ensures the recipient knows just how much you acknowledge and appreciate their gift, time or contribution. Of course, a written thank you note doesn't have to be elaborate or poetry; it just needs to be personal and heartfelt. 
Ultimately, by sending such a personalized note, you're likely to brighten someone's day and benefit from knowing you made someone smile. 
What Type of Occasion Requires a Thank You? 
Think of the note not as an obligation but rather as an opportunity to share your gratitude to someone who showed up for you. Maybe you're thanking a friend who supported you during a tough time, or you may be thanking 200-plus wedding guests for celebrating with you. 
Either way, someone cared enough to do something for you, and it's gracious to give a proper thank you. Not sure which occasions call for a thank you note? Start by marking off these events as occasions for sending a kind response: 
A gift for your wedding, bridal/baby shower or graduation

 
A donation

 

A job interview, mentorship or professional referral

 
For major life events like a wedding, you can customize your thank you note with a photo or select one created by designers on Minted. It's common for thank you notes to match the invitations as part of a suite, but there's nothing wrong with choosing a new style either. 
On other occasions, it's also a good idea to keep a package of thank you note stationery (and stamps) on hand, too. That way, you have no excuse for procrastinating on your thank you note or forgetting to send one altogether. 
How Does Sending a Thank You Set a Good Example? 
Teaching our children to say, "thank you" is just as important as teaching them to use the magic word "please." Explain that if someone is kind to you, returning the favor by saying thank you is the right thing to do. In that vein, writing a personalized note can serve as a teachable moment for your child to see you practicing good manners. Along with this learning experience, look for everyday opportunities in which you can encourage your little one to say thanks. 
Put Your Thanks in Writing to Show Sincerity 
Thank you notes are not an obsolete tradition. By putting your thanks in writing, you're showing how much you value someone who values you. It's a small gesture that can strengthen your relationship and leave a positive impression, whether you're thanking a loved one for attending your wedding or showing appreciation for a professional contact who helped you in your career. Taking time to show genuine thanks is never wasted, and it never goes out of style.