DIY Craft | Family Tree Scrabble Style
For our 25th wedding anniversary my oldest daughter presented us with this family tree wall hanging. I absolutely LOVED it and wanted to share in hopes it might help spark a creative (& fairly simple) gift for a loved one in your lives!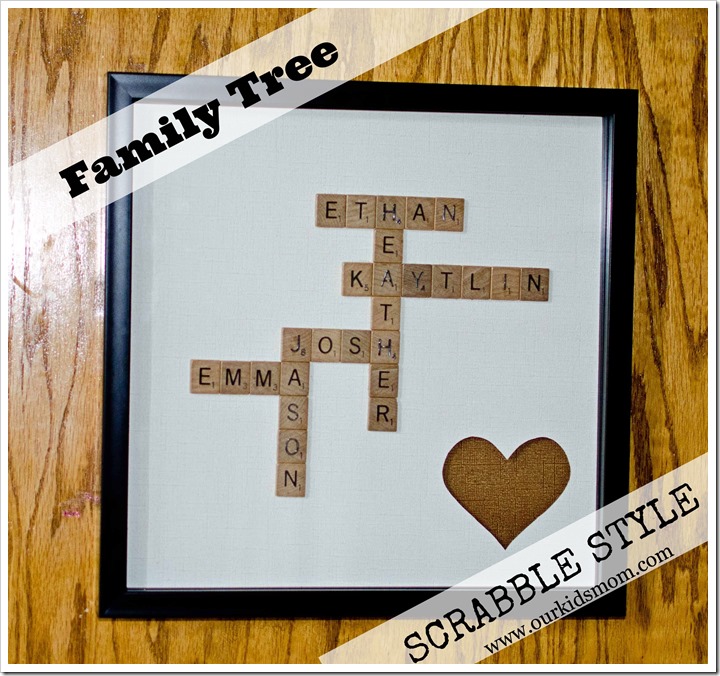 You will need:
Scrabble letters to spell the names/words you choose

2 pieces of contrasting scrapbook paper

scissors or razor blade to cut the heart

adhesive for the letters

shallow shadow box frame
She positioned the Scrabble letters until she had a layout she liked and then positioned where she wanted the heart.
This is where you can either do it the way she did (cutting the heart out with a contrasting paper underneath), or do a "floating" heart with a heart shape cut from contrasting paper, reinforced with a stiffer paper that you can then "float" with a double sided adhesive pad.
Then install in a shallow shadow box frame… you've got a keepsake gift that will be cherished for years to come!