We recently joined the flat screen television generation and parted ways with our huge clutter catching entertainment center. Although the flat screen is mounted on the wall, I still felt like we needed a table of some sort underneath. After a little shopping around we realized that most television stands on the market were very overpriced or cheaply made and wouldn't last long. That's when we had to get creative and started thinking about repurposing.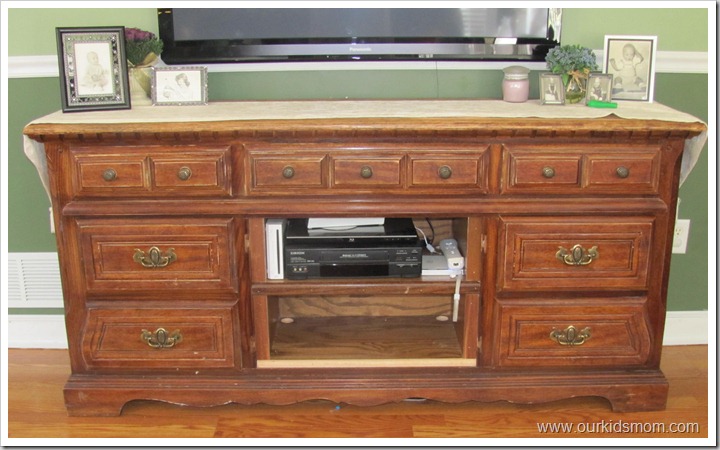 After a little searching we found this dresser on Craigslist. I neglected to take a photo of it before we took the center doors and drawers out, but it's a standard dresser.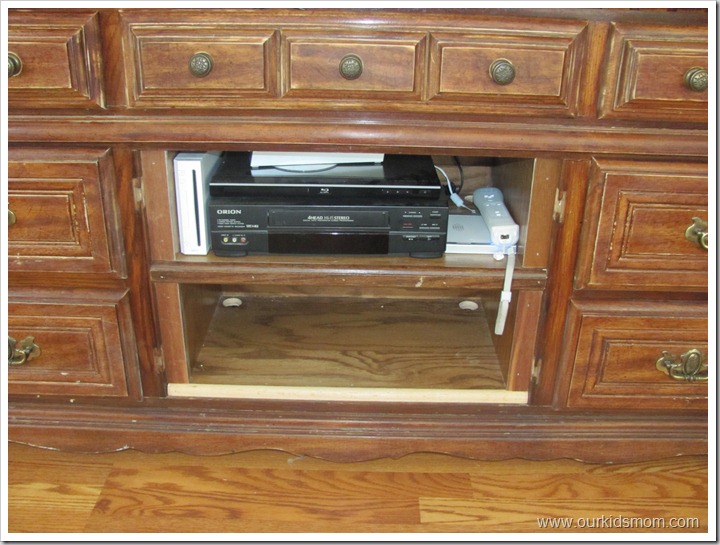 My husband had a few scrap pieces of wood in the garage that he fashioned into shelves to replace where the drawers were. You can still see on the sides where he removed the hinges from the doors.
The people we purchased the dresser from had already started stripping it with hopes of refinishing it.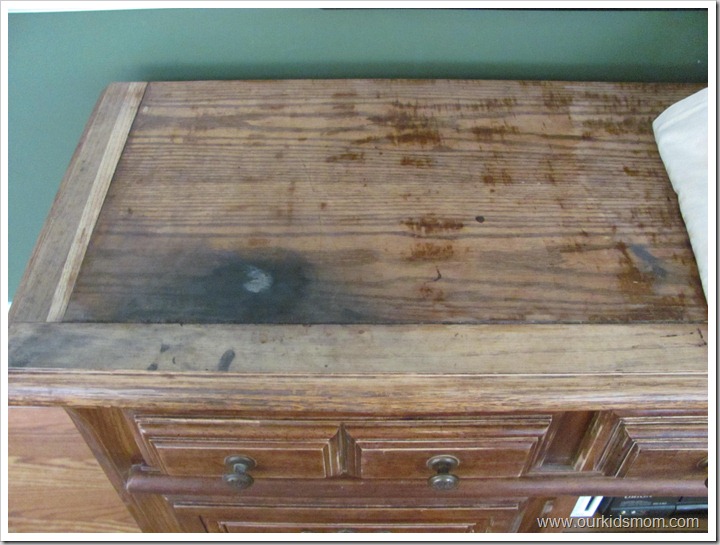 As you can see, there was quite a bit of damage to the top of the dresser, which changed the direction we were going to go with it. Staining it wouldn't cover the black marks… so off we went to research different painting techniques.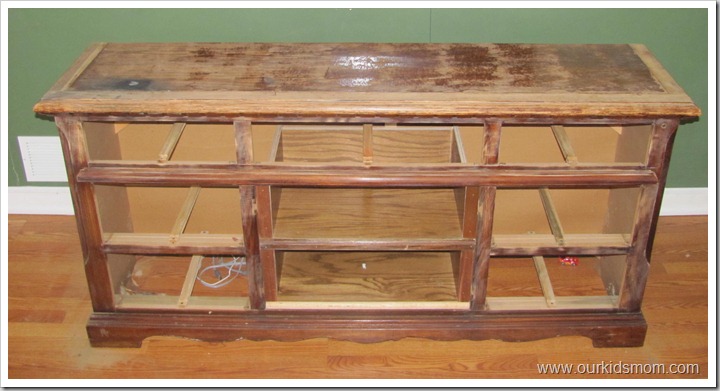 My husband removed the drawers and smoothed out the stained parts with sand paper. Then it was time to paint. We used a quality flat black paint and went over the dresser well… then allowed it to dry. Once dry he put the drawers back in, went over corners and edges gently with sandpaper to age it and his part was done! After a quick trip to Hobby Lobby I had the drawer pulls to complete the look.
dresser – $30
paint – $15
drawer pulls – $25
total cost = $70
We think it turned out well! We use the top drawers for video games and accessories. The four side drawers are just deep enough to put DVDs on their side in a row which makes the titles easily viewable. For $70 and a little elbow grease we have a piece that can be handed down.