Disney's Wreck It Ralph is on Blu-Ray/DVD TODAY!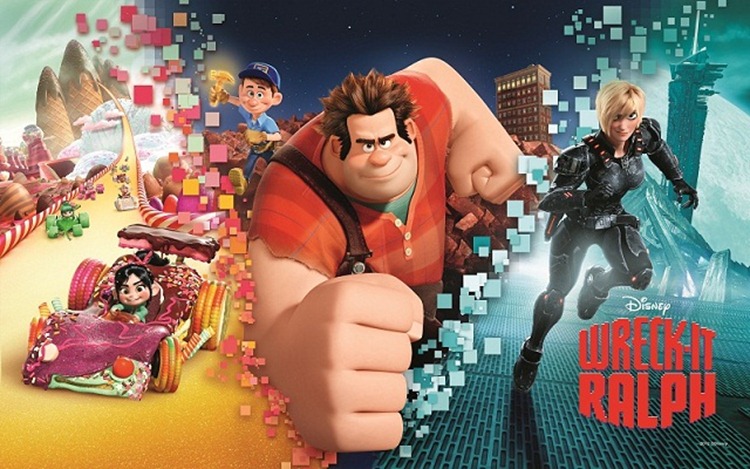 Last month during ,my trip to LA our group of 25 bloggers experienced a day to remember at Disney Animation Studios. Seeing Wreck It Ralph in theaters months before, I had no idea the amount of detailed technical work that goes into creating a fabulous animated film. From the story development to character creation… just amazing.
I knew from the first five minutes of the film that this would be one I need to own. We just received it yesterday and my children have already watched it twice… and I don't mind (yes, I watched it, too). The good news is… Wreck It Ralph is on Blu-Ray/DVD TODAY 3/5/2013!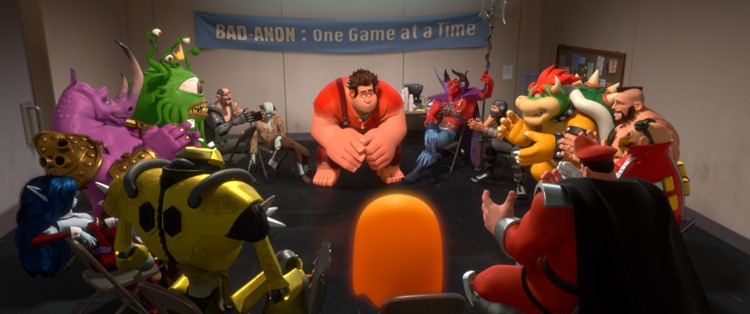 Walt Disney Animation Studios and Emmy®-winning director Rich Moore (TV's "The Simpsons," "Futurama") take moviegoers on a hilarious, arcade-game-hopping journey in "Wreck-It Ralph." Ralph (voice of John C. Reilly, "Talladega Nights: The Ballad of Ricky Bobby," "Step Brothers") is tired of being overshadowed by Fix-It Felix (voice of Jack McBrayer, "30 Rock"), the "good guy" star of their game who always gets to save the day. But after decades doing the same thing and seeing all the glory go to Felix, Ralph decides he's tired of playing the role of a bad guy. He takes matters into his own massive hands and sets off on a game-hopping journey across the arcade through every generation of video games to prove he's got what it takes to be a hero.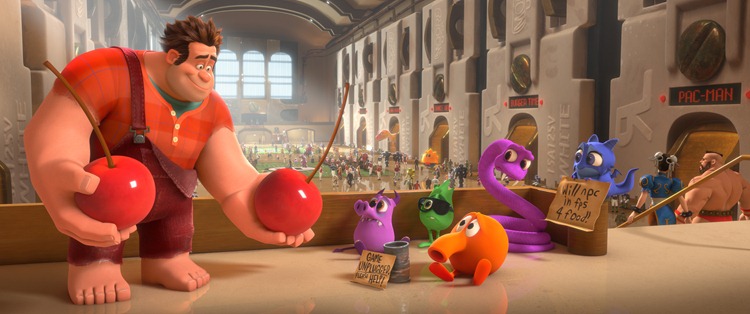 On his quest, he meets the tough-as-nails Sergeant Calhoun (voice of Jane Lynch, TV's "Glee") from the first-person action game Hero's Duty. But it's the feisty misfit Vanellope von Schweetz (voice of Sarah Silverman, "The Sarah Silverman Program") from the candy-coated cart racing game, Sugar Rush, whose world is threatened when Ralph accidentally unleashes a deadly enemy that threatens the entire arcade. Will Ralph realize his dream and save the day before it's too late?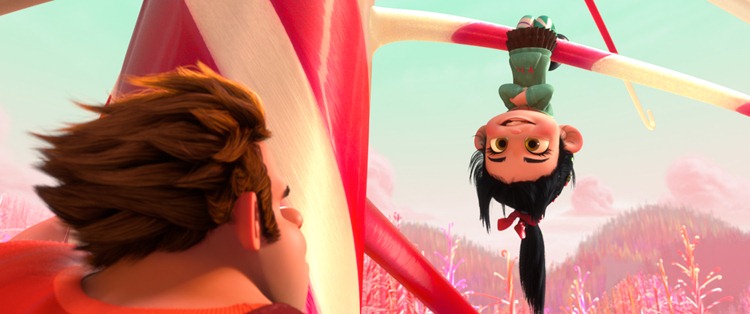 No sugar coating here… I adore this movie. Ralph is a misunderstood bad guy that just wants to be included and loved. During his journey he meets and touches many people's lives including Venelope, (my favorite character), who comes to life with the voice of Sarah Silverman. The voice, the facial expressions, the sassiness… all perfect for Venelope. The scenes are lush with color, detail and a sort of realness… I almost believe a world like that could exist.
Included in the Blu-Ray/DVD combo pack is the 2013
Academy Award Winning
short
Paperman
– theatrical short follows a young man trying to get a girl's attention that he has only seen from his office window.  And endearing tale that is as old as love itself,  the animation and story are new and inspiring. 
Also included in the extras: watch the world of Ralph in the Bit by Bit feature – watch at home as the Disney artists show you how Ralph was made.  Also included are deleted and alternate scenes, the original video game commercials from the film and the ever expanding popular Disney Intermission: The Gamer's Guide to Wreck-It Ralph (plays while you have the movie paused) and you have it all!
BUY IT:
You can purchase Wreck It Ralph at Amazon.com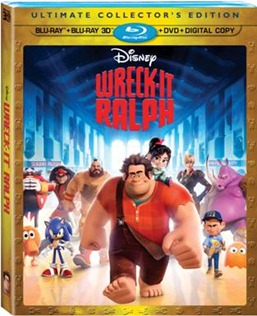 WRECK-IT RALPH In Home Release (3/5/13)
http://www.facebook.com/WreckItRalph
www.twitter.com/disneyanimation (#WreckItRalph)
www.disney.go.com/wreck-it-ralph/
Disclaimer: I attended this press trip as a guest of Disney. All opinions are 100% my own.