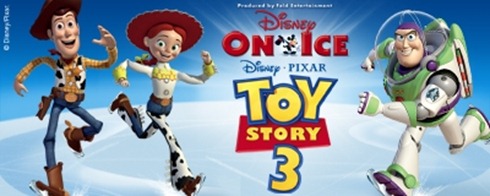 Disney On Ice presents Toy Story 3!
The buzz has begun and the commercials are airing!
My kids are begging to go.
(shh! They don't know they are!)…
Disney On Ice presents Disney•Pixar's Toy Story 3 begins as Andy prepares for college and is deciding the fate of his favorite childhood pals. Woody reminds the gang that they are still Andy's toys and they reminisce over their many adventures as Buzz Lightyear defeats Evil Emperor Zurg; Woody meets up with Jessie on the set of their TV show, "Woody's Roundup"; and Slinky Dog, Rex, Bullseye, Hamm, Barbie, and everyone's favorite spuds — Mr. Potato Head and Mrs. Potato Head — keep the audience laughing with their comedic antics. This unforgettable troupe of toys takes matters into their own hands when they find themselves trapped at Sunnyside Daycare and at the mercy of some rambunctious toddlers. A toy box full of new faces, led by Lots-o'-Huggin' Bear, temporarily detains them, but thanks to Woody, they devise a plan to get back home again. A hilarious and daring escape mission ensues as the gang endures a comical series of mishaps to ensure that "no toy gets left behind."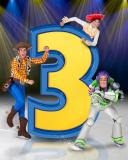 Playing at Sprint Center, March 23-27, 2011!

DATES: Wednesday, March 23 at 7:00pm
Thursday, March 24 at 7:00pm
Friday, March 25 at 10:30am, 7:00pm
Saturday, March 26 at 11:00am, 3:00pm, 7:00pm
Sunday, March 27 at 1:00pm and 5:00pm
To check to see if Toy Story 3 is coming to your area please visit Disney on Ice's website
Disclosure: My family will be receiving tickets to attend. All opinions remain 100% my own.