Are you worried about your kid's level of activity? This is understandable, particularly when you think about the media buzz surrounding childhood obesity. Childhood obesity levels are dangerously high and there's a real concern that children are simply not staying active enough to remain healthy. If you are concerned about issues here, then there are steps that you can and perhaps should take. In doing so, you will be able to ensure that your child is not at risk of developing the health issues that are associated with a poor diet and level of personal fitness.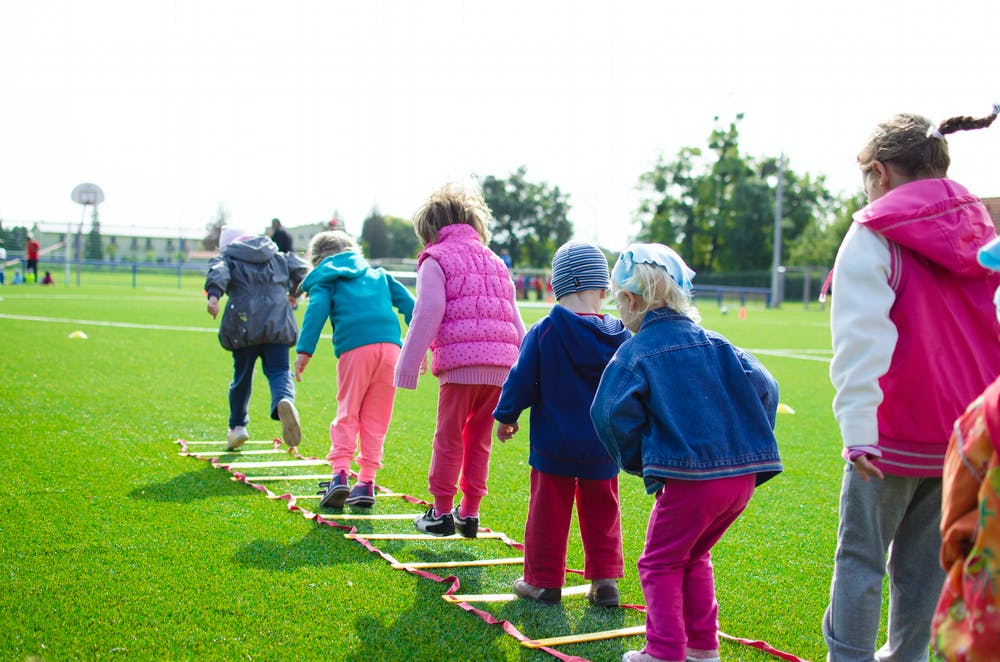 Find The Right Sport
First, if you want to make sure that your kids are more active then you do need to make sure that you find the right sport that they are going to enjoy. Everyone is different and you need to think about which sport is going to suit their personality and their physique. There are guides online that can help you find the right answer here. Alternatively, you could also think about getting them to try a few different sports so that they get a feel for them. 
There are groups that they can join after school or any other time that they are free. If you are interested in finding more about these possibilities, then you should think about checking out social media. There are always going to be possibilities that are available here and parents that are looking for other kids to get more engaged with sports. 
Do note that some kids are going to love the idea of contact sports and others will want to avoid it at all costs. You need to find the right choice for a child, regardless of what you think they should be interested in. 
Make It A Family Experience
If your child isn't interested in sports or any other similar type of experience, then you might want to think about exploring the family angle. With the right approach here, you can guarantee that your child engages because they want to spend time with you and the rest of your family engaging in different activities. 
One option worth thinking about here would be weekly family trips to the gym. The benefit of this choice is that there will always be lots of different activities for your kids to try. So, they are bound to be able to find one that they are going to love. For instance, you might want to think about trying weights with older children. Or, it's possible that you have chosen a gym with a pool. This is going to provide hours of fun for you and your family, helping you all get fit at the same time. Another benefit is that you won't have to worry about issues with some family members not keeping up with the rest of the party. Instead, you can all get fit together. 
Use Technology 
You may have a kid that is high-tech orientated. If that's the case, then it can be tricky to tear them away from their various screens and devices. However, rather than fighting a losing battle, you could consider trying to use technology to your advantage here. For instance, you might want to think about exploring tracking devices. The right tracking devices will mean that you know exactly how far you are from achieving your fitness goals. Smartwatches are also highly popular with younger people who see them as a stylish accessory. So, you should have no trouble getting your child to wear one of these.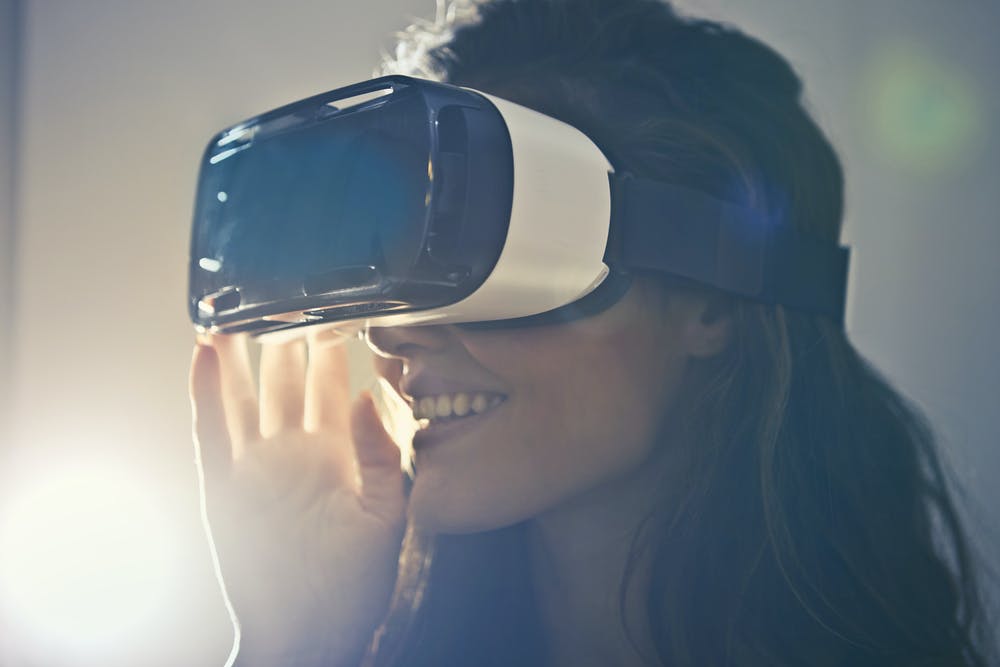 This isn't the only tech that could help your child exercise, stay on their feet and keep fit. Did you know that gaming also offers this possibility? If you don't believe this, then we encourage you to watch someone while they are using a VR headset. People can certainly build up a sweat with devices like this, particularly on certain games. 
VR headsets are the perfect way to ensure that your child is fit and active even if they do prefer to be in front of a screen compared with going outside. 
Give Them The Right Foods 
It's important to remember that your child is always going to struggle to get fit if you aren't giving them the fuel they need. Specifically, we're talking about ensuring that they do have the right foods in their diet. If your child is not getting enough proteins, vitamins, and minerals, then they are always going to feel like they don't have the energy to work out and get fit. This is a massive issue and there are steps to ensure that you don't have to worry about your kid feeling fatigued when trying to keep fit. 
First, you should think about making sure that they are getting their five a day. With their five a day, you will be able to guarantee that your kids are on the right track with their diet. Some kids can be incredibly picky eaters and this might make it more difficult to ensure that they are consuming all the healthy foods that they need. If you are worried about this, then you should think about ensuring that you do explore supplements. Supplements can fit into virtually any busy lifestyle and can be taken in pill form. This is a great choice because it means that you won't have to stress about your child not getting all the vitamins that they need. You just need to make sure that you are checking the reviews of different supplement products as they don't all provide the same quality you might expect. 
Be A Little More Adventurous 
Next, you need to make sure that you are being a little more adventurous with your choices when it comes to working out. Some kids will respond better if you choose a sport or physical activity that is more exciting to them. This could even be something that they haven't heard of before. For instance, you could try pickleball. You can get pickleball paddles from shops in stores and online. This could be the perfect option for you to try with your family. 
Or, you might want to think about taking your kid's wild swimming. Wild swimming is great fun and will ensure that your kids see mental and physical benefits from exercising the right way. 
Set Ground Rules 
Next, you should make sure that you set your child ground rules if you are worried that they are not getting the right level of exercise. For instance, you might want to restrict the number of hours that they spend on tech devices. Or, if that's not a suitable option then why not think about ensuring that you time how much of the day they spend outdoors. Experts advise that kids should get about forty minutes of outdoor exercise each day. This will guarantee that they are getting their blood circulating as much as they need to.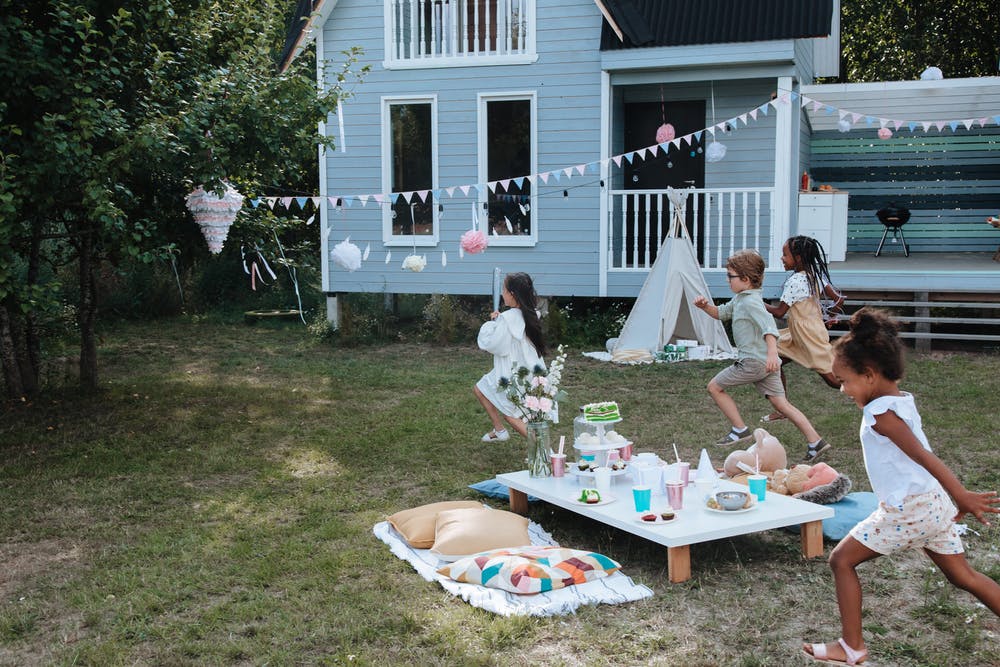 We hope this helps you understand some of the best ways to guarantee that you are encouraging your kids to get fit and get in shape. If you take the right steps here, then you'll have no issues ensuring that you do get the results that you were hoping for. You can even make sure that you set goals and rise to meet them as a family. 
This is going to mean that there is one less thing for you to worry about as a parent. Follow these steps and your child will be as fit as anything in no time at all.