Do you have someone in your life expecting a birthday or another gift giving celebration? If so, you're probably wondering what the best gifts for men are on the market today. Whether your special someone is into music, a dog lover, or a military veteran, we've got something that will be perfect for the man in your life this year. With so many amazing online brands popping up and making a splash, there are endless possibilities for giving the special man in your life a gift in the new year. So, if you're looking for the best gift for the man in your life this year, keep reading to discover some amazing products that people are loving in 2022. Remember, not every gift on this list will be right for everyone, but this should give you a great place to get started and inspired for what to get the man in your life this year.
Let's get started! 
Jazz Records 
First on our list is for fans of vinyl records, particularly jazz records. Blue note jazz is an online retailer, publisher and label that releases a multitude of high quality jazz recordings from some of the best classic and modern players in the world. Some of their collections and releases are exclusive to blue note, so you won't be able to find them anywhere else! Their collections often feature rare, classic or simply amazing recordings that you just won't be able to find in your local record store. Don't sleep on their amazing collection, they've got something for everyone! 
Dog Floats 
Summer is coming, and that means lots of days outside and likely some days swimming out on the lake, pool or whatever body of water you can access! We all know that men love their dogs, and we know that dogs love jumping into a big body of water. So, this year why not explore the option of getting your special man dog pool floats that he can enjoy with his best friend this summer? Not only will these be so much fun, but provide endless entertainment watching his dog ride a pool float. Always make sure to stay safe when playing in the water, and have fun taking your dog out on these cute floats this summer!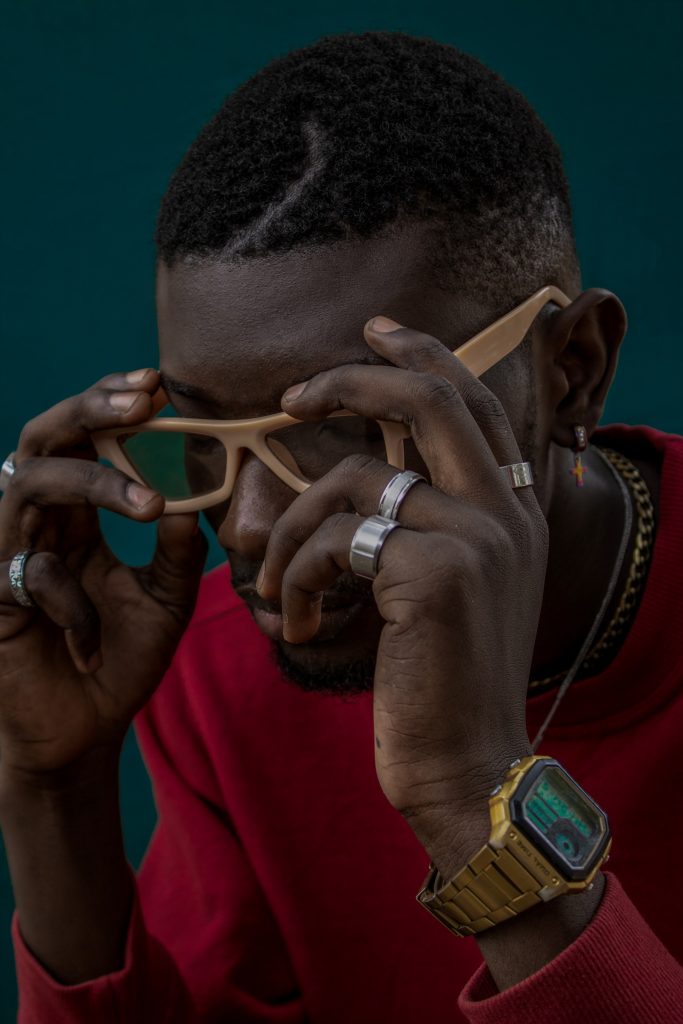 Rings for Men
While men don't have a reputation for liking jewelry and shiny accessories, that assumption is changing. Men love having little accents and accessories that show off their personality and style, and simple but elegant mens rings can go a long way to pull their look together and make them feel just a little bit fancy! And if your man is more of a necklace or bracelet guy, there are tons of great options online for them too. Check out the awesome collections of mens jewelry available online today! 
Protection Candles
Wellness and home ambience go hand in hand together. Having a pleasant space to relax in and shed all of your worries for the day is an essential part of self care, and one of the ways we can create that ambient space is through ambient lighting! Protection candles are candles infused with proactive crystals like amethyst, obsidian and tiger's eye to create a relaxing environment and ward off negative energy. Encourage your man to create a safe space for himself in his home with protection candles! He'll be grateful to have some space to unwind and decompress when life gets a little too overwhelming.
Bedding
We know bedding sounds like a boring gift, but did you know that you can buy pillow cases that both stay cool at night and fight off bacteria that collect while you sleep? No more flipping the pillow over to find the cool side, and say hello to saving money on laundry and water! With these types of pillow cases, you don't need to wash them as often and they'll keep your man feeling comfortable and relaxed at night. Consider getting some thermal regulated pillowcases and sheets for your man this year!
Military Medals 
Is the man in your life an air force veteran? Maybe they have some medals with old and frayed ribbons. If so, you can find some amazing quality air force ribbons to replace old ones that might be wearing out. You can find all kinds of great military swag for your hubby no matter what branch they served in or where they were stationed. Check out the offerings online for military ribbons, medals and everything in between! 
Concert Tickets 
Another idea for music fans is to get a gift card for some concert tickets! Concerts are a great way to give your man a chance to choose an event that you both go to. Plus, seeing music together is a wonderful way to bond and experience something beautiful with your partner. Live music is coming back in full swing, and there are more than likely tons of amazing shows and bands coming through an area near you. Check out the options for gift cards and concert tickets to buy for your man today! 
No matter what your special man's interests are, there's a perfect gift out there for him! Whether he's into jazz records, live concerts, taking his dog out on adventures or loves to show his military pride, you can find something that will fit his tastes perfectly. While jewelry for men can be tough to find, there are tons of options online for understated and simple jewelry pieces that your man can wear to give little accents to his look and feel a little more fancy for special events and celebrations. Lastly, consider gifts for his home and space as an option. New bedding or protection candles can help make his space a little more comfortable and give him options for unwinding at the end of the day. No matter what you get him, make sure that it's thoughtful and gives him something to be excited about this year!