Del Sol Color Changing Apparel & Accessories
Samples received. All opinions are my own.

On our last cruise my husband and I made a stop in the Del Sol store. We were amazed at all of the products they carried that change color in the sun! They have everything you need to have just a little more fun in the sun. From t-shirts, flip flops and nail polish to sunglasses… they all change color in the sun.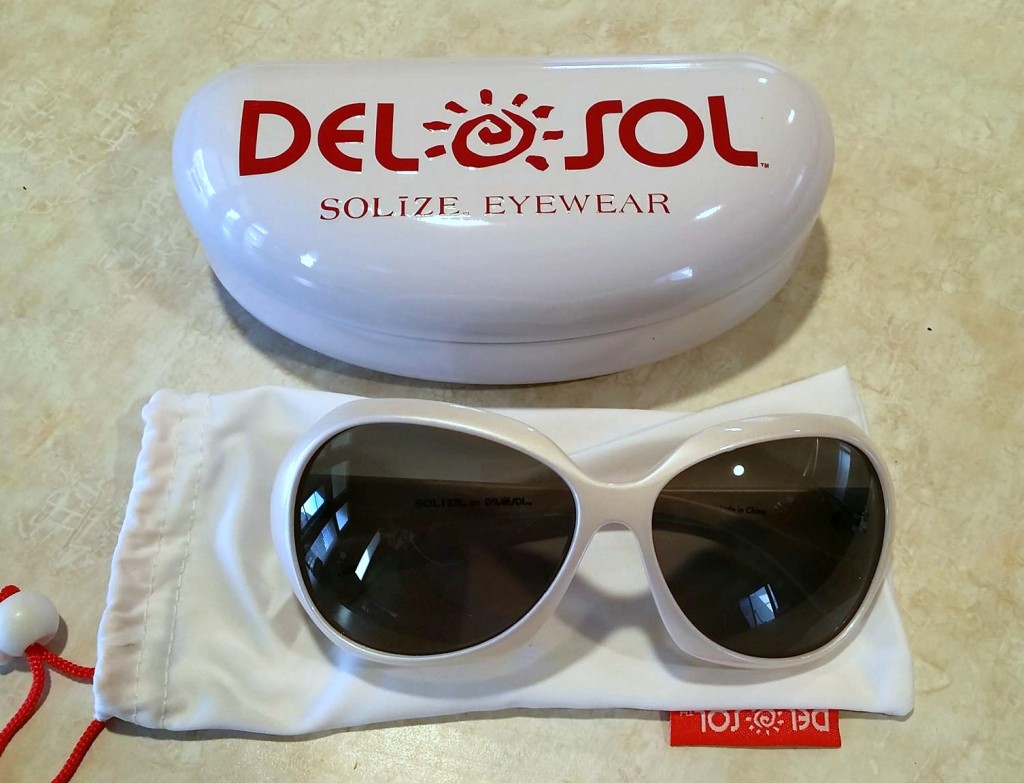 I had been looking for a pair of sunglasses and thought these Kiss Me Baby glasses looked like fun. They innocently enough look like a plain white pair of sunglasses.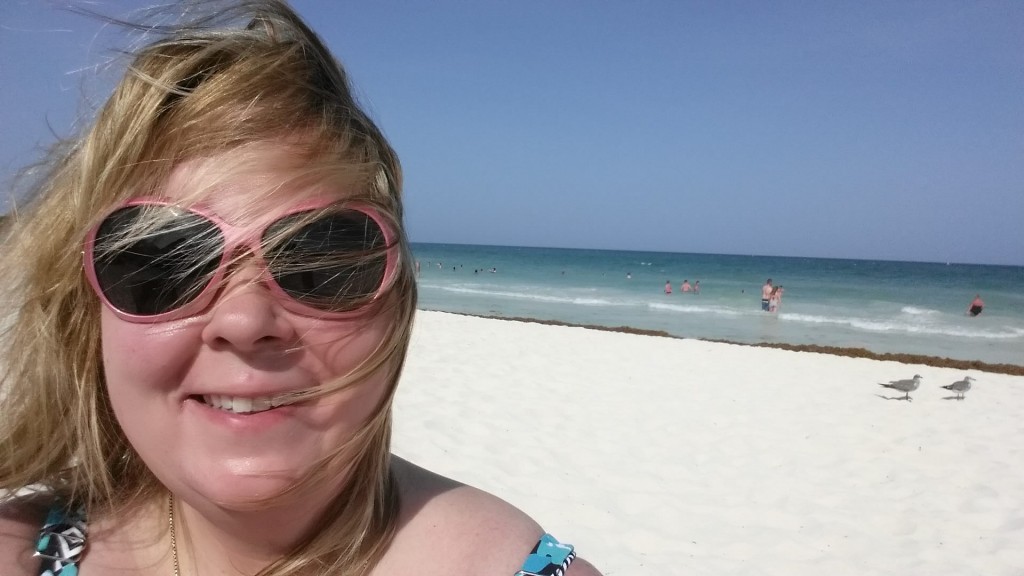 In the sun they are a pretty pink.
The sunglasses from Del Sol are 100% UVA/UVB blocking and polarized to prevent glare, helping your eyes feel better.
Every pair comes with a lifetime guarantee against Loss, Theft, or Damage. Even if you simply lose your Solize color-changing sunglasses, they'll still replace them for just the shipping/handling cost.
I wanted to mention the life time guarantee with the sunglasses from Del Sol because after lugging them with me to Mexico and Jamaica in a 2 month time span I somehow managed to put two deep scratches right in the middle of one of the lenses. I was so sad, but remember they are covered for lifetime. I pulled out my sheet of paper from inside the case with my claim number and proceeded to order a new pair… for only $10 s/h. 🙂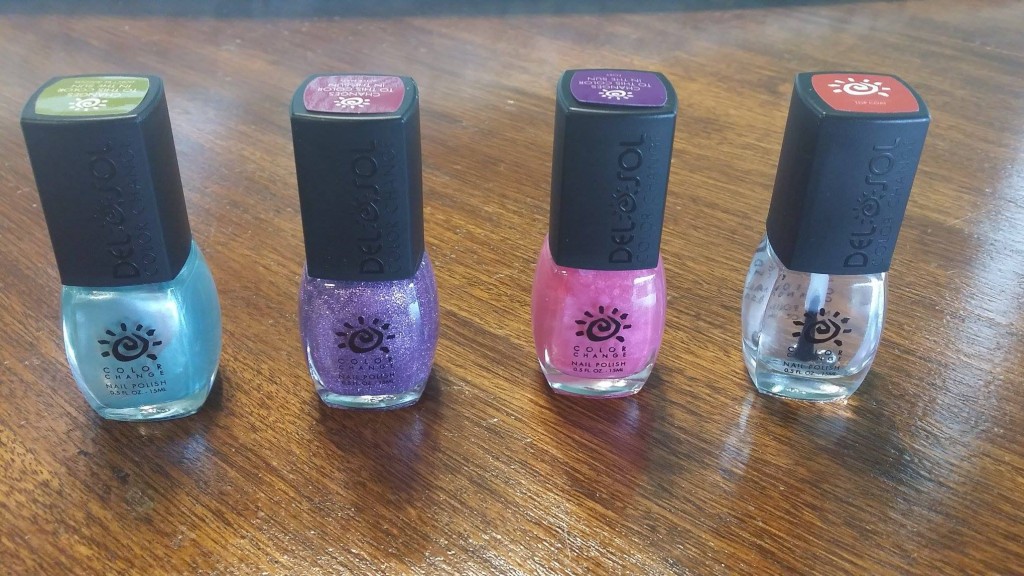 Nail polish is a big thing here in our house. With 3 girls we like to change things up. We picked 3 fun colors and a top coat to try out. The colors above are (from left to right): Don't Be Jealous, After Party, and Foxy.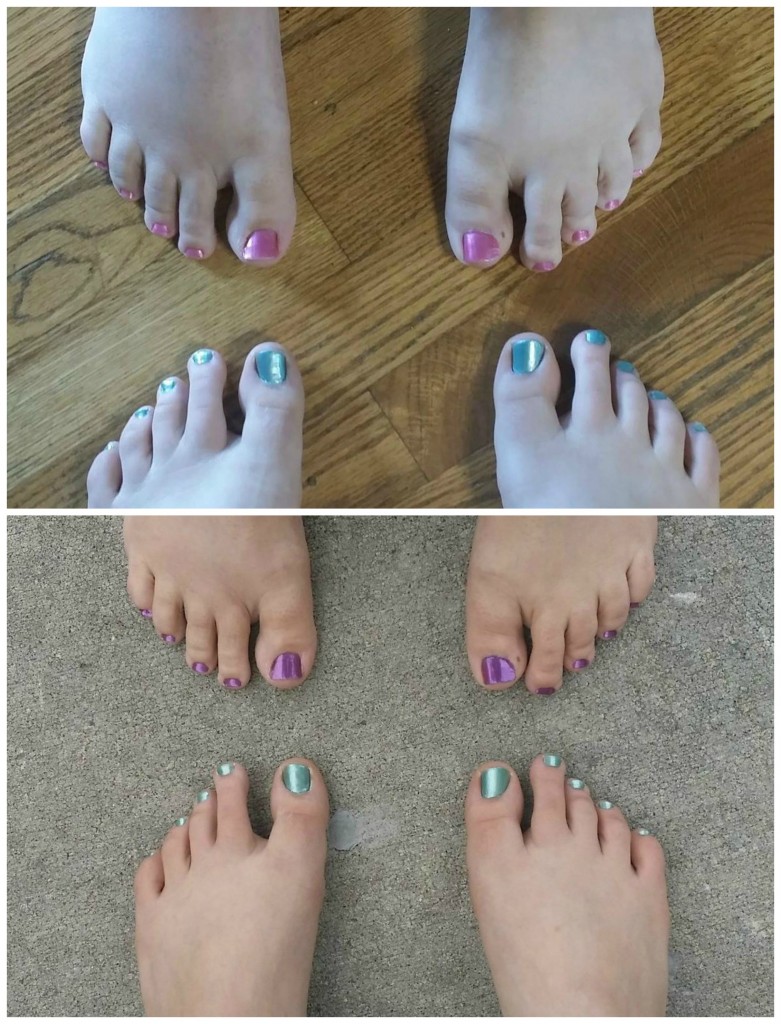 Top photos are indoors, bottom photos outside. As you can see, Foxy goes from pink to purple and Don't Be Jealous goes from blue to green.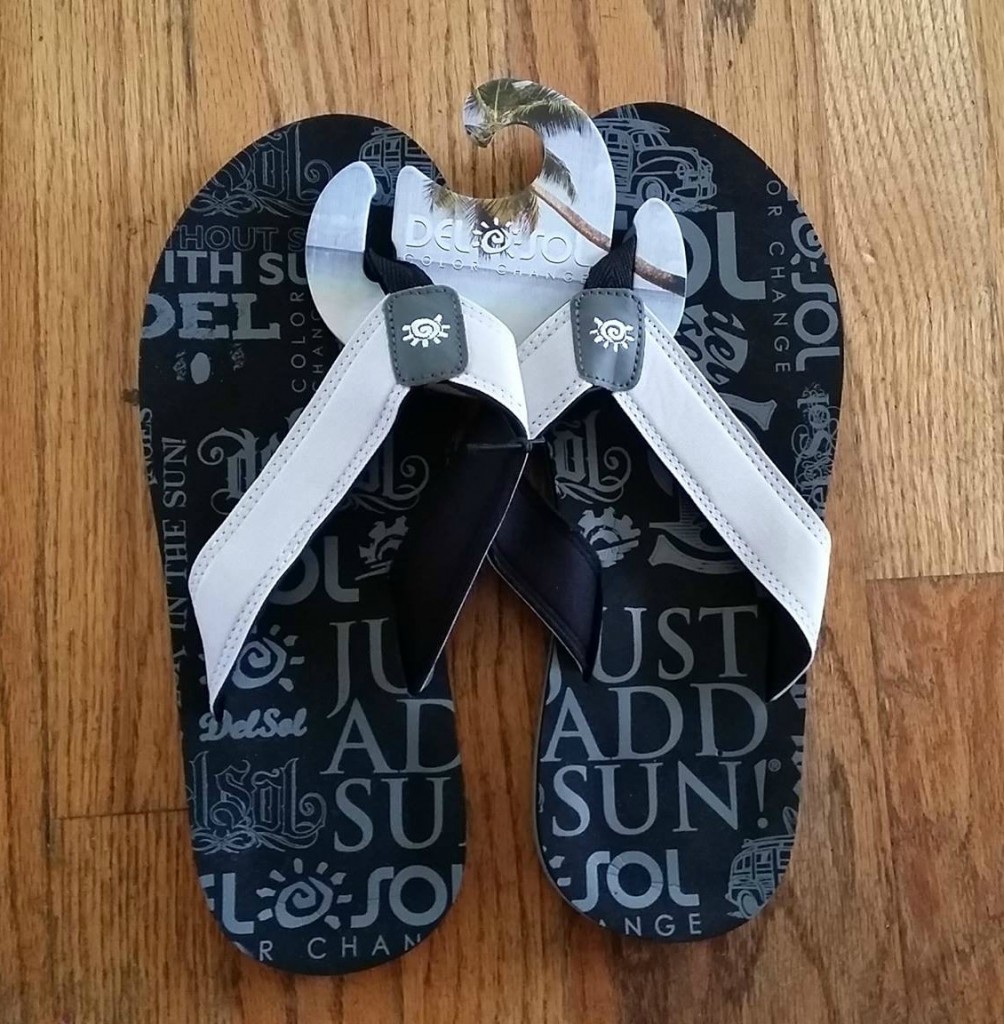 I also received these cute flip flops that look innocently enough just plain old white.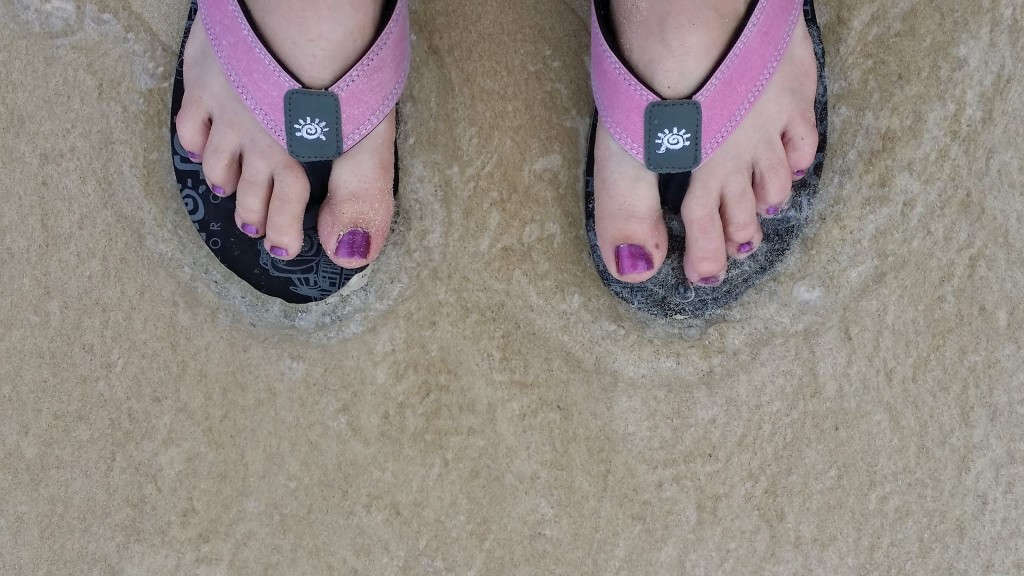 In the sun… they turn a very pretty pink (which goes well with my "Foxy" nail polish I might add)!
I had so much fun with these in Mexico. Someone had mentioned my pretty pink toes (while I was inside). I told her to make note of the color and look at my feet when we stepped out of the bus. Yep! They turned purple and she started asking me all kinds of questions about where to get them.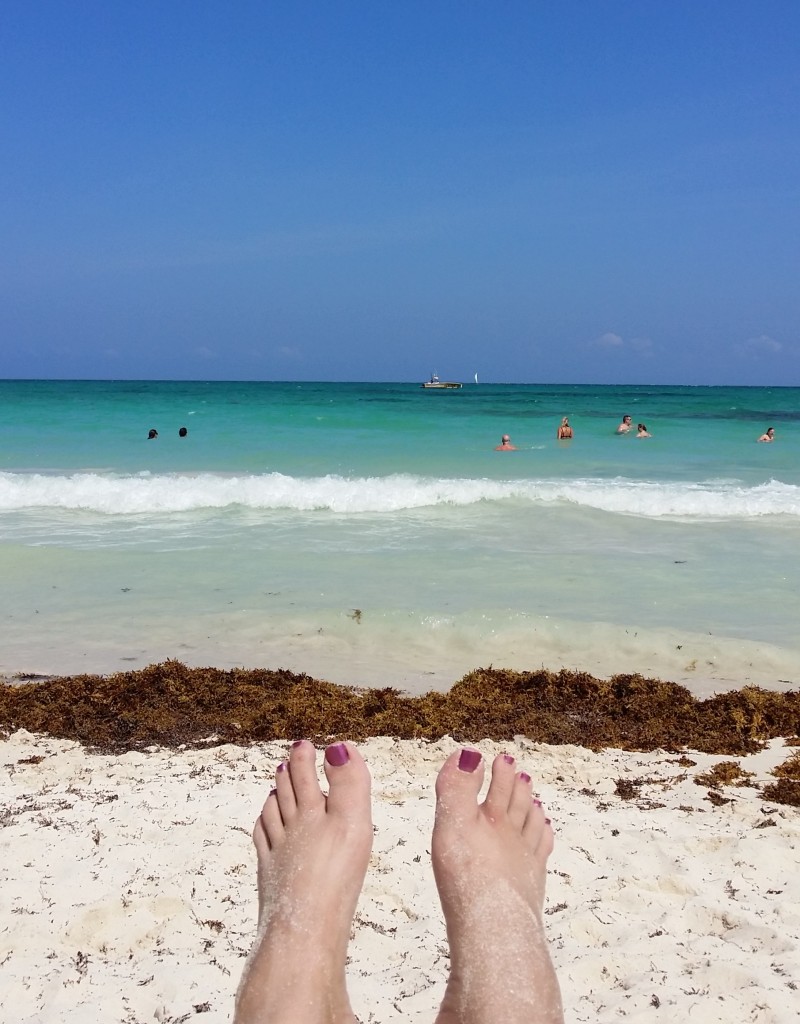 Del Sol carries so many fun items to liven up your time in the sun. My sunglasses, flip flops and nail polish are just the tip of the ice burg. You can find things from t-shirts, shorts and hats to jewelry, backpacks, totes and beach toys. They even carry Disney and Marvel items!
Connect with Del Sol:
BUY IT:
You can purchase color changing items on the Del Sol website
SAVE $$$$
Use code OURKIDSMOM to save 10% off!
WIN IT:
ONE OurKidsMom reader is going to win a $50 gc to DelSol.com!

This giveaway ends at 11:59 PM EST on July 3, 2015.