When you buy a new home, you probably have a lot of plans for decorating the house and making it your own. Once you have all the questions about property insurance and utility providers out of the way you can start focusing on personalizing your new home.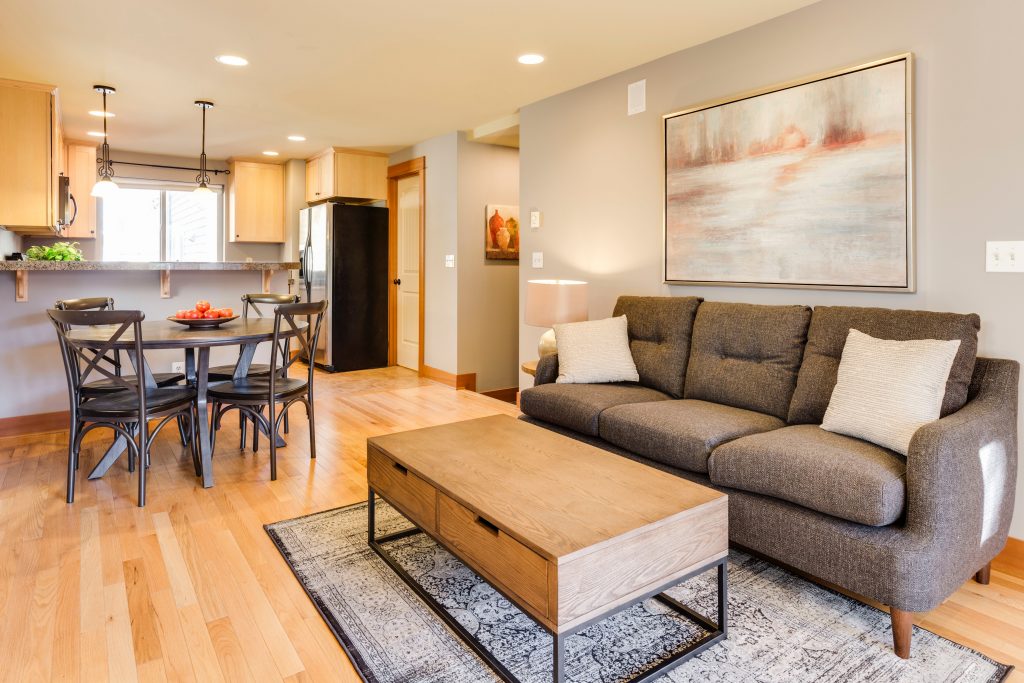 These days, many homeowners choose to renovate their property themselves to save money and achieve a more personalized, homey feel. But not everyone is so adept at DIY and the task of redecorating might seem far too overwhelming – but here are some tips on how you can get your home looking more stylish without the need for any expert DIY skills. 
Self-adhesive 

vinyl flooring

 – this is a cheap design option for any room in your house. Peel and stick tiles come in many different designs meaning you can create whatever kind of floor you feel like without paying through the nose for the installation of brand new flooring. 

 
Lighting – An easy way to transform a room is to switch up the lighting. This can mean replacing old light covers or filling dark corners with stylish lamps, coordinate this will your soft furnishing and smaller décor items and a room can look like it's been completely renovated.

 
Replace your blinds or curtains – Curtains and blinds are incredibly easy to change yourself with many being as simple as a hook and pole system. Investing in quality window covers or thick, luxurious curtains can instantly make a room more classy.

 
Command strips instead of nails – not only do command strips protect your wall from any damage, but they also allow a lot of room for error. You can easily rearrange your decorations if you've found that you don't like the positioning or have accidentally hung a photo crooked, there's no limit to how much you can swap and change.

 
Change your 

cabinet door handles

 – this is as simple as unscrewing your old handles and screwing in new ones! The change to more stylish door handles can completely transform your kitchen cabinets and create the illusion of a brand new kitchen. You will probably find yourself spoilt for choice as there 

is 

a huge variety of style and materials available at any hardware store.

 
Brighten a room using mirrors – something as simple as adding a few mirrors to a room can help brighten a room and make it look much more spacious. 

 
Create a feature wall – painting or wallpapering a room can seem like a very daunting task when you've only just moved in, but you can always pick a bold color or pattern to apply to just one wall. This is a quarter of the work and achieves a really trendy, sophisticated look.

 
Rearrange your furniture – if you're looking to revamp your home or find yourself getting bored with how your house looks, you don't need to invest in an entire refurbishment. Just rearrange 

your

 existing furniture, mix up your smaller décor items and it becomes an entirely new space.