Sample received. All opinions are my own.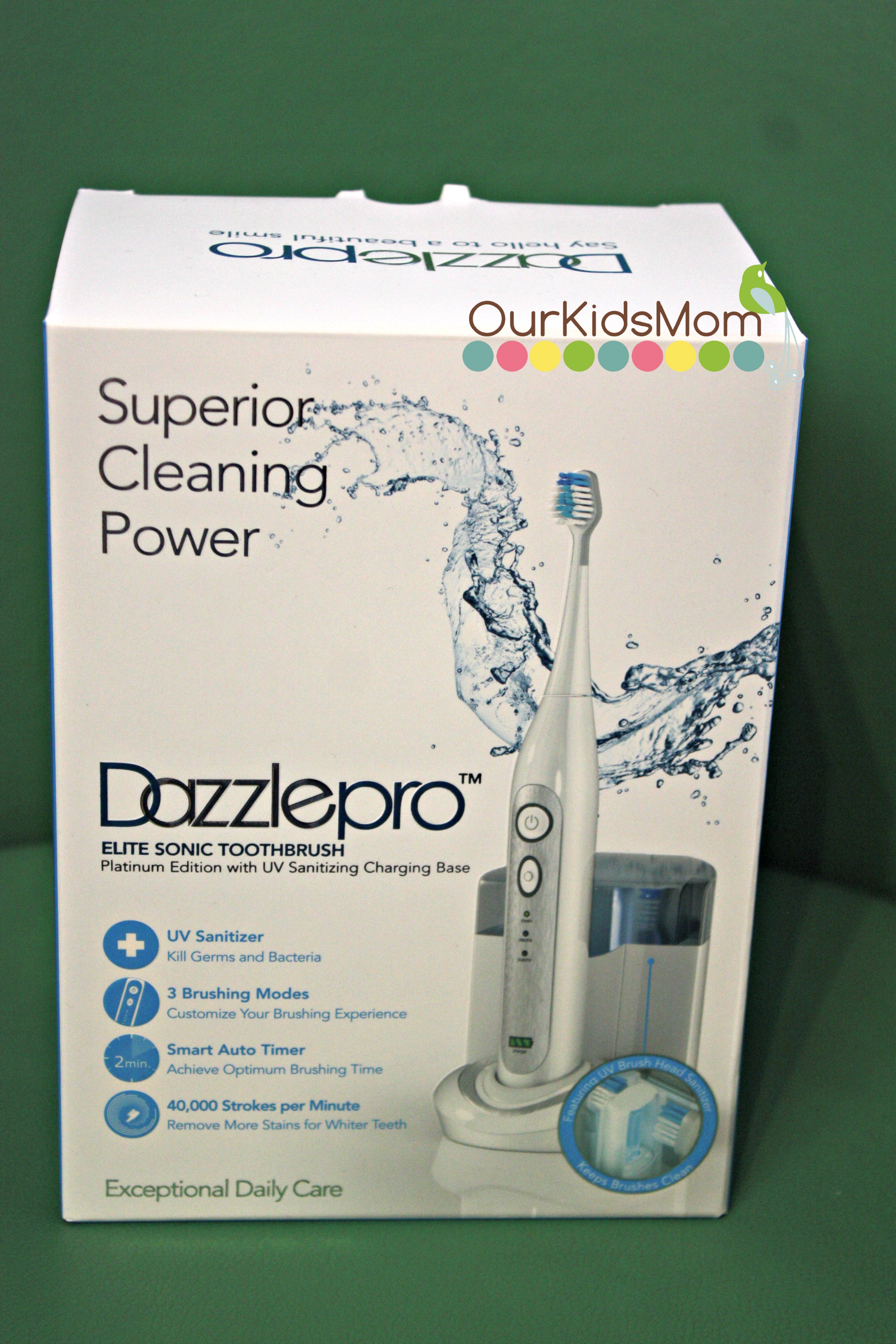 I have loved trying out the Dazzlepro Elite Sonic Toothbrush that was sent to me from Vanity Planet. I have never given much thought to picking out a toothbrush. I honestly thought that they all cleaned the same way.  After using the Elite Sonic Toothbrush for a couple weeks boy did I find out how wrong I was.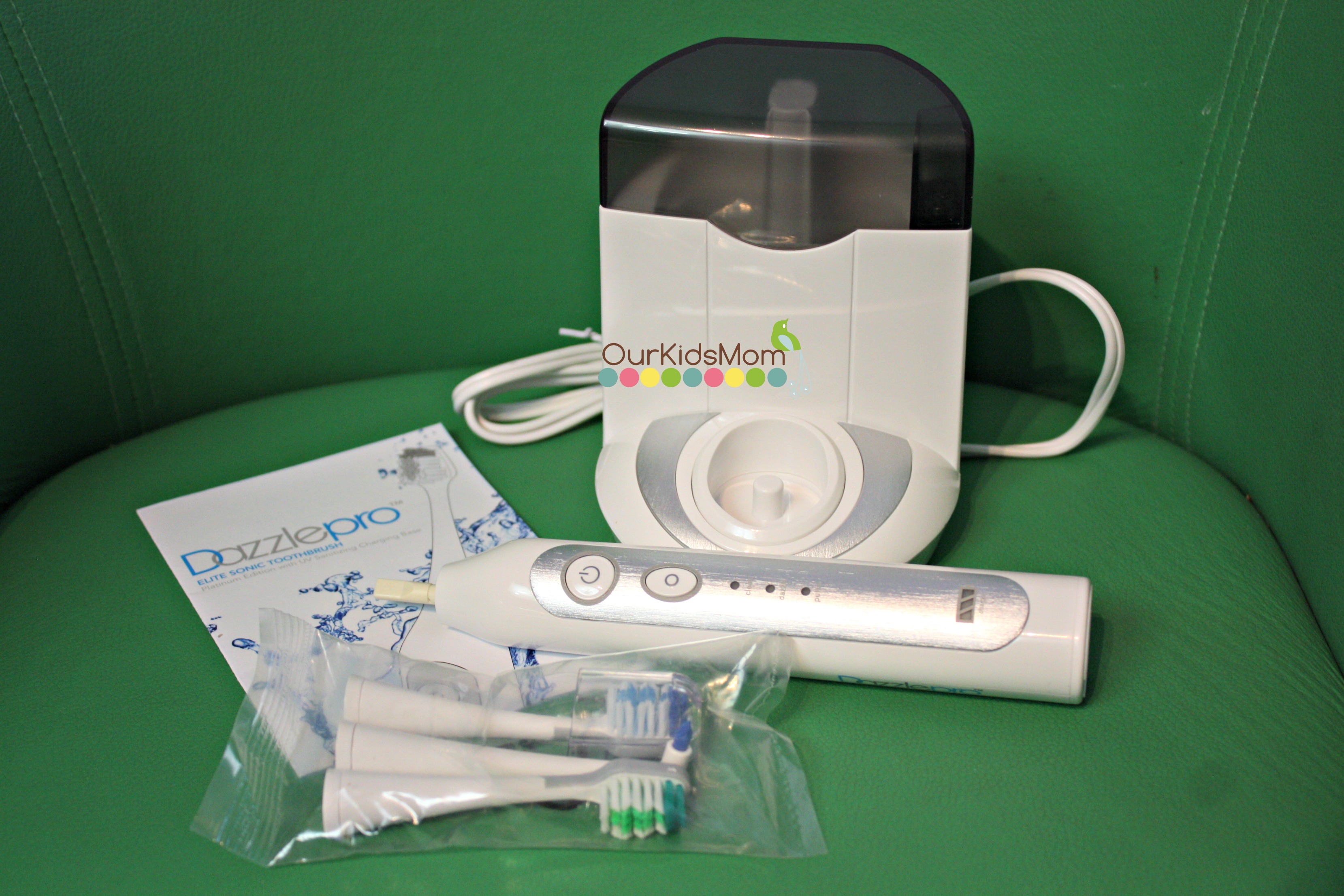 Taking it out of the box you have the toothbrush, 2 brush heads and 1 pick head, and the UV sanitizer/charger base.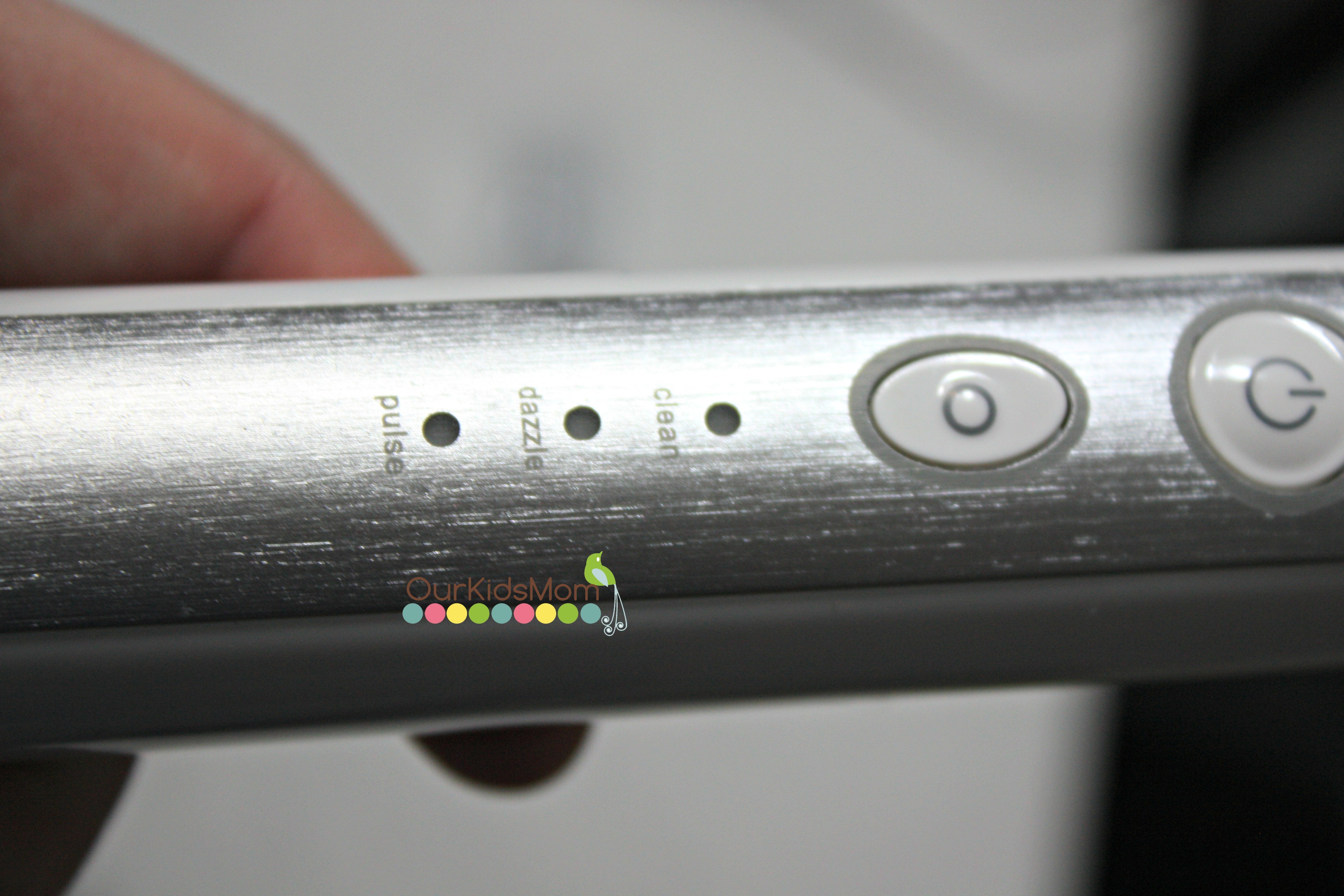 The toothbrush has 3 different brushing modes to customize your brushing: clean, dazzle, and pulse. Once you press the power button your toothbrush will start the 2 minute timer, with a pulse every 30 seconds to prompt you when to brush a different area of your teeth.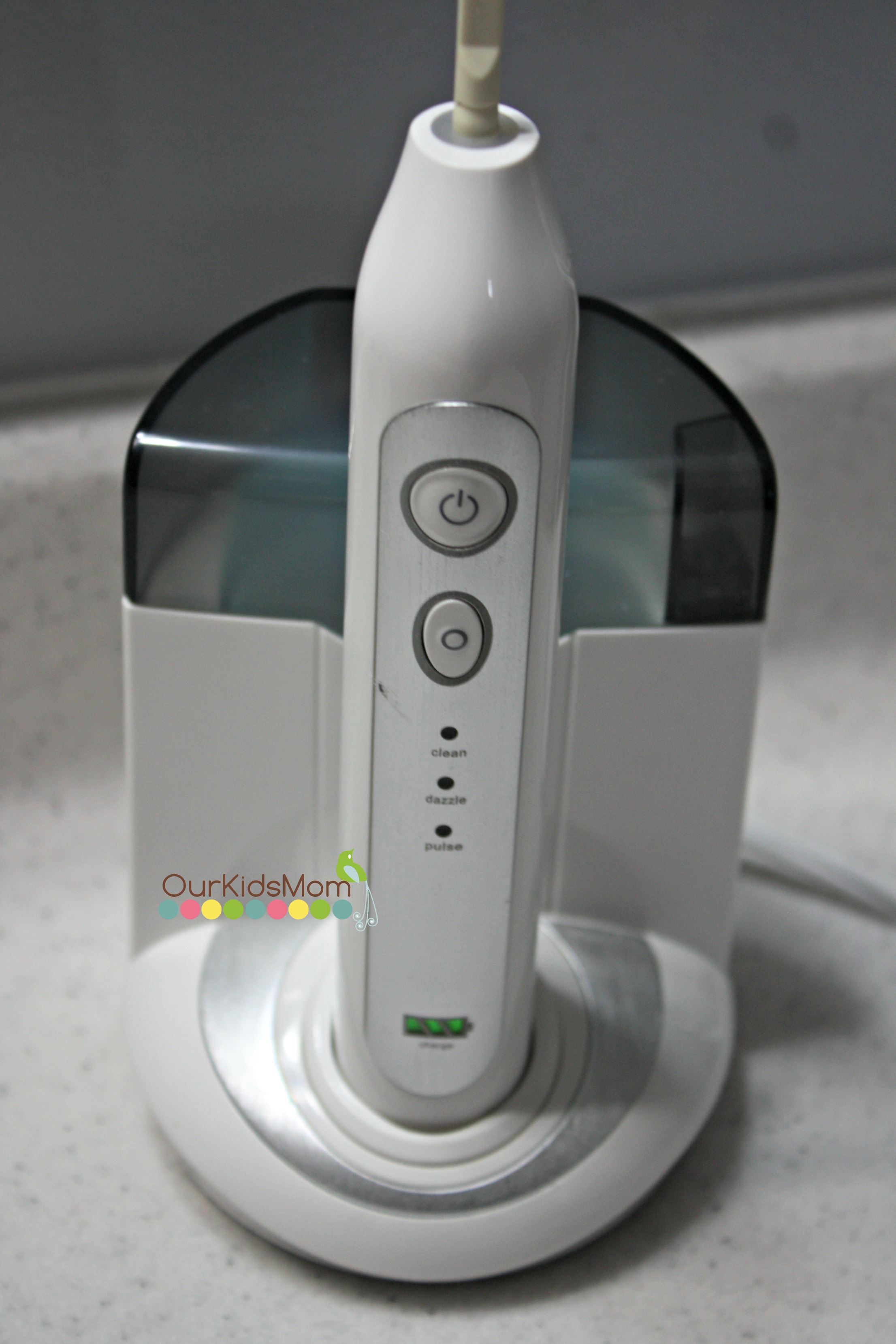 To charge your toothbrush simply place it on the base and let it charge. If you are forgetful like me, you have a little leeway. I have left my toothbrush out up to a couple of weeks without charging and it didn't die on me. That being said, my kids did put it back on the base a few times and it charged for a few hours here and there. I don't know exactly how long the battery will last before dying, but I do know it's a good long time.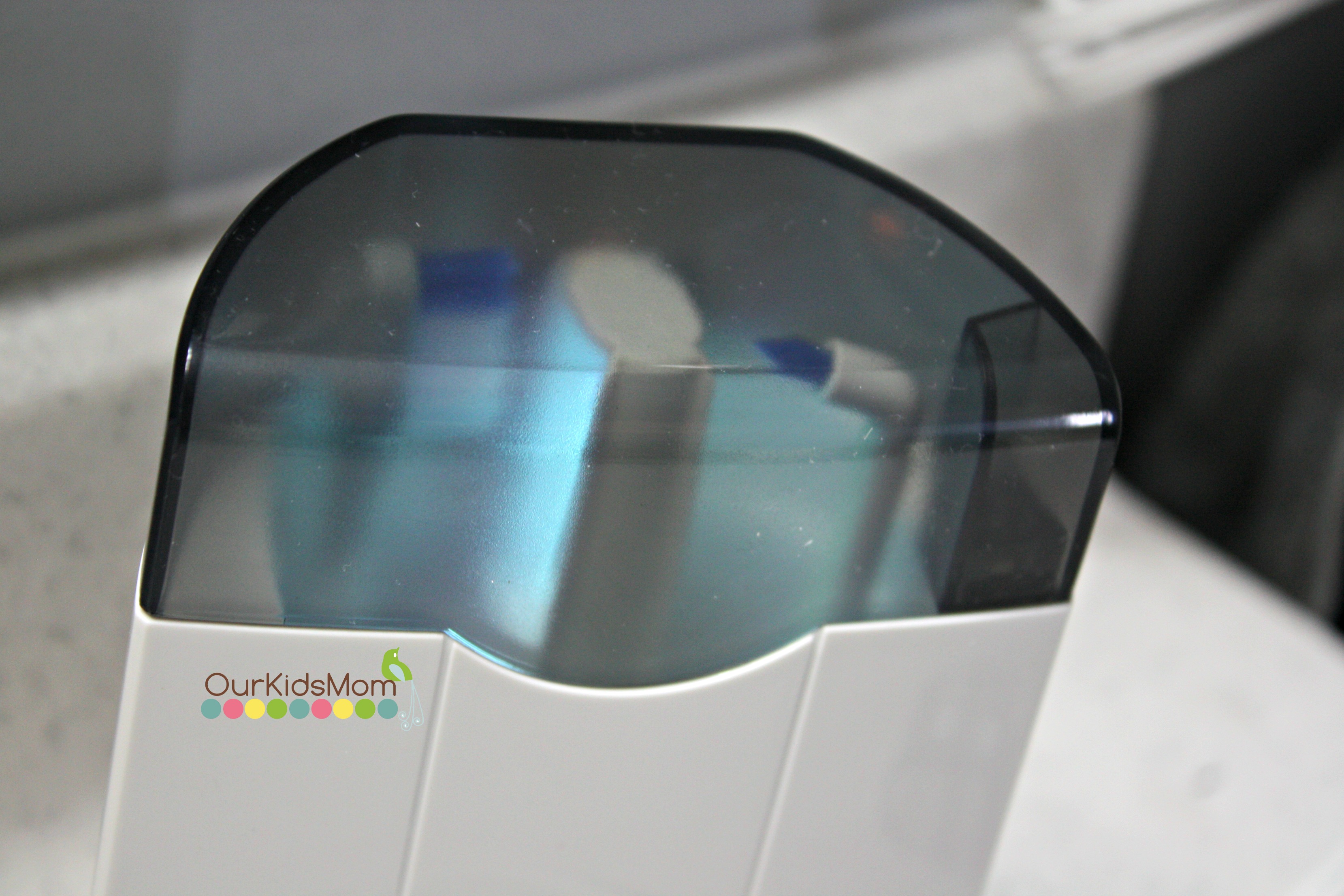 The base is also where you store the heads to your toothbrush when done brushing. Remove the head and place it in the UV light sanitizing station. The UV light will kill germs and bacteria after each brushing. I have noticed that the UV light will turn the white on your toothbrush a yellow ting but that's just from the exposure to the UV light.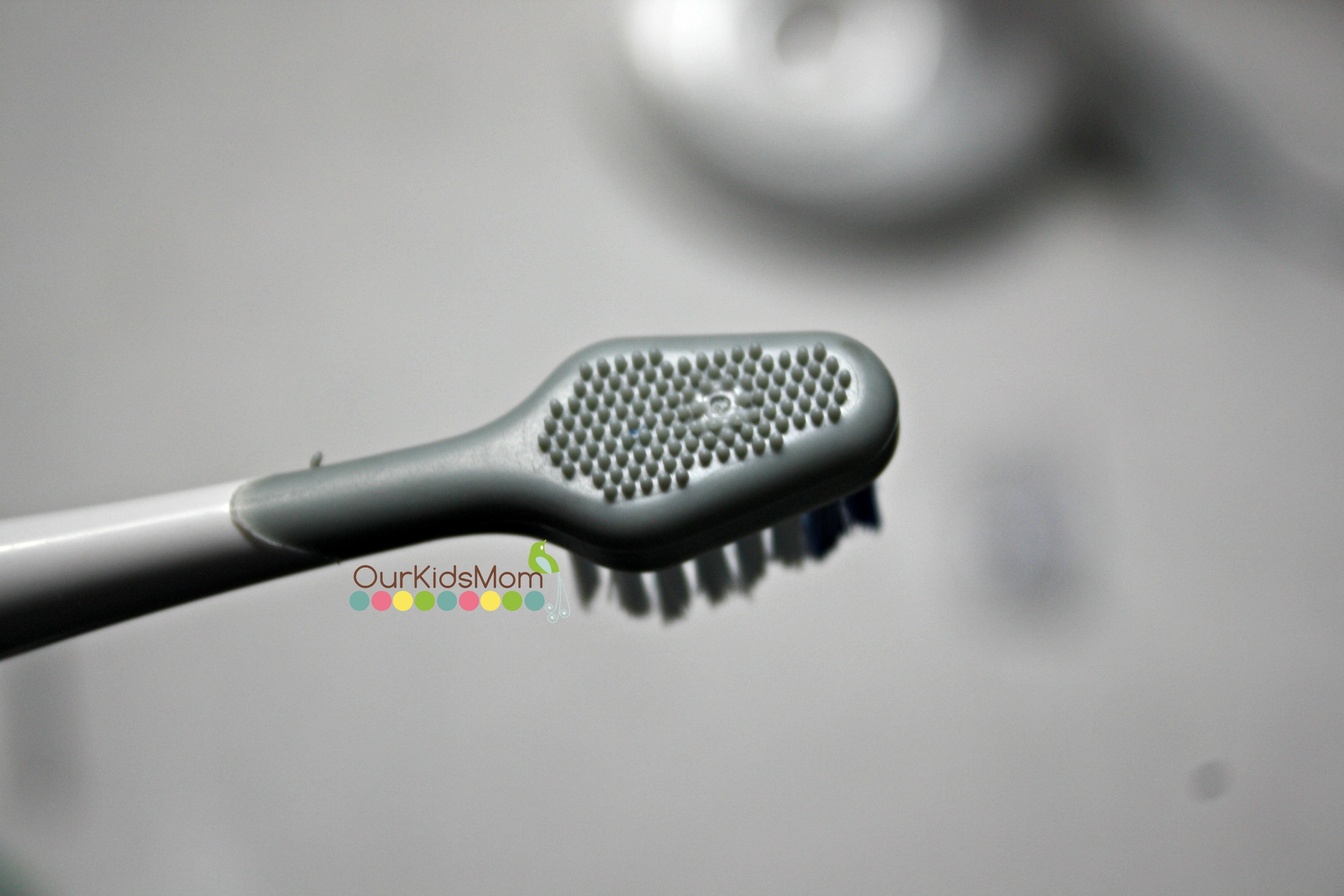 The back of the toothbrush head has a silicone tongue brush to help keep your mouth feeling good and clean.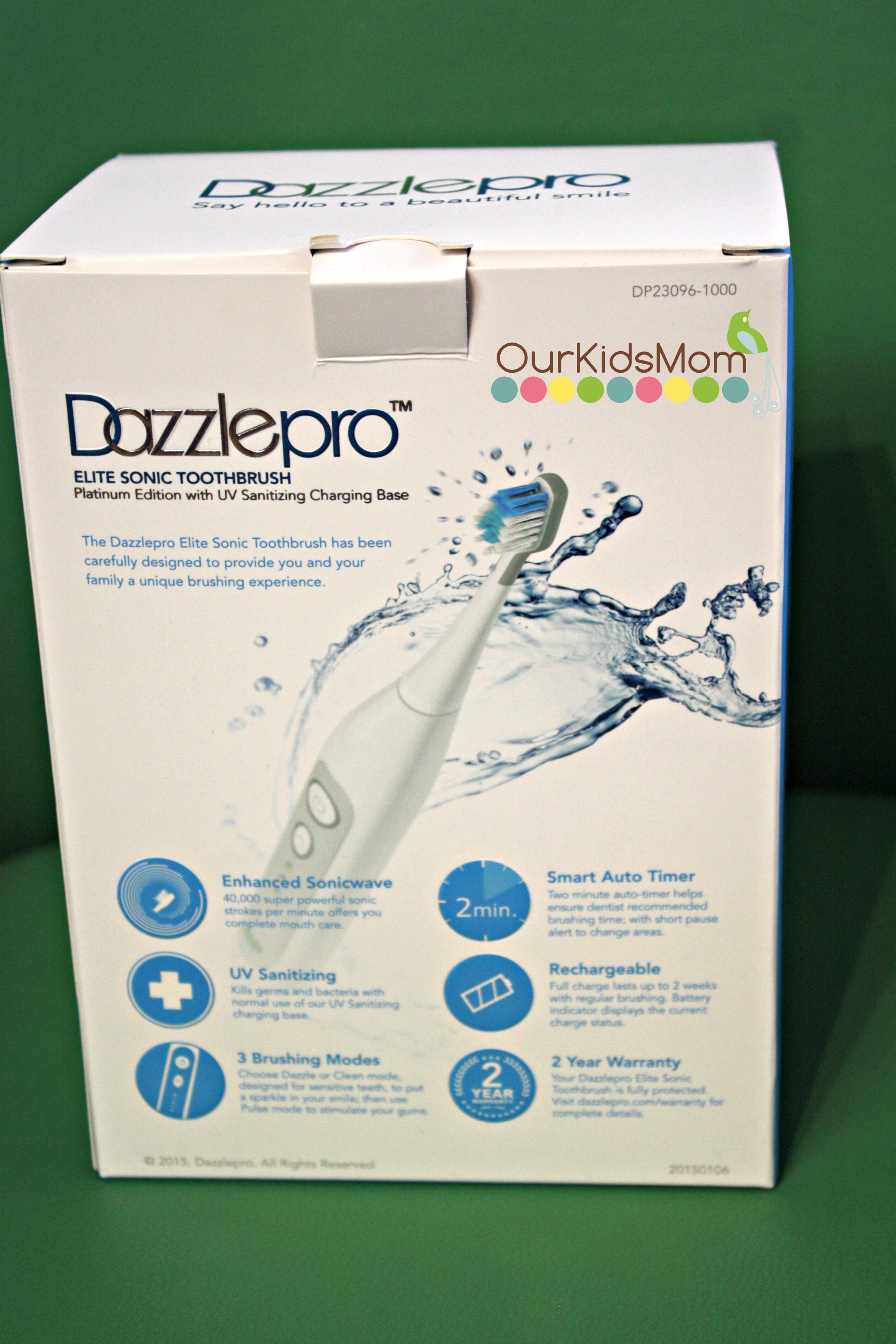 I had never understood how some people would pay so much for a toothbrush until I got to experience the feeling of having such a clean mouth. I don't think I can ever go back to just a store brand toothbrush again. I can wake up in the morning with smooth clean feeling teeth, not that dreaded morning breath and taste that we all dislike so much.
BUY IT:
*** SAVE $$$ WITH THIS DISCOUNT CODE! ***
SAVE 75% by clicking through to Vanity Planet and using discount code "ourkidsmom" at checkout.
This is an incredible discount deal on the Dazzlepro Elite Sonic Toothbrush with a retail of $250…
your price $62.50!