The Dark Knight Rises 31″ Batman Figure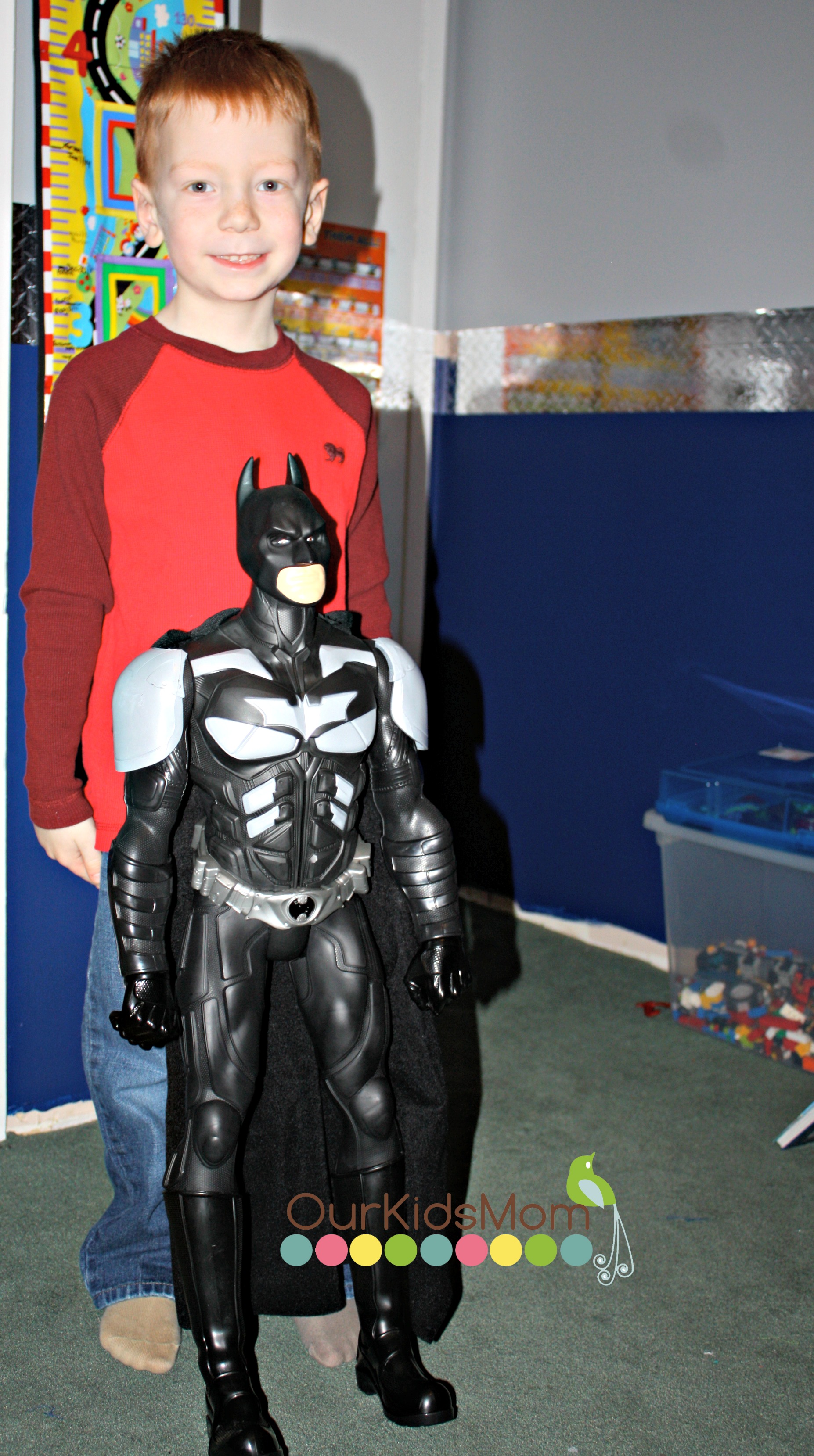 Action figures are a given when you have a little boy in the house. Karson is 5 and loves his action figures. His eyes lit up when he saw The Dark Knight Rises Batman that is 31″ tall come in the mail. You could see his imagination beginning to turn as he began thinking of the possibilities of how this Batman could save the world.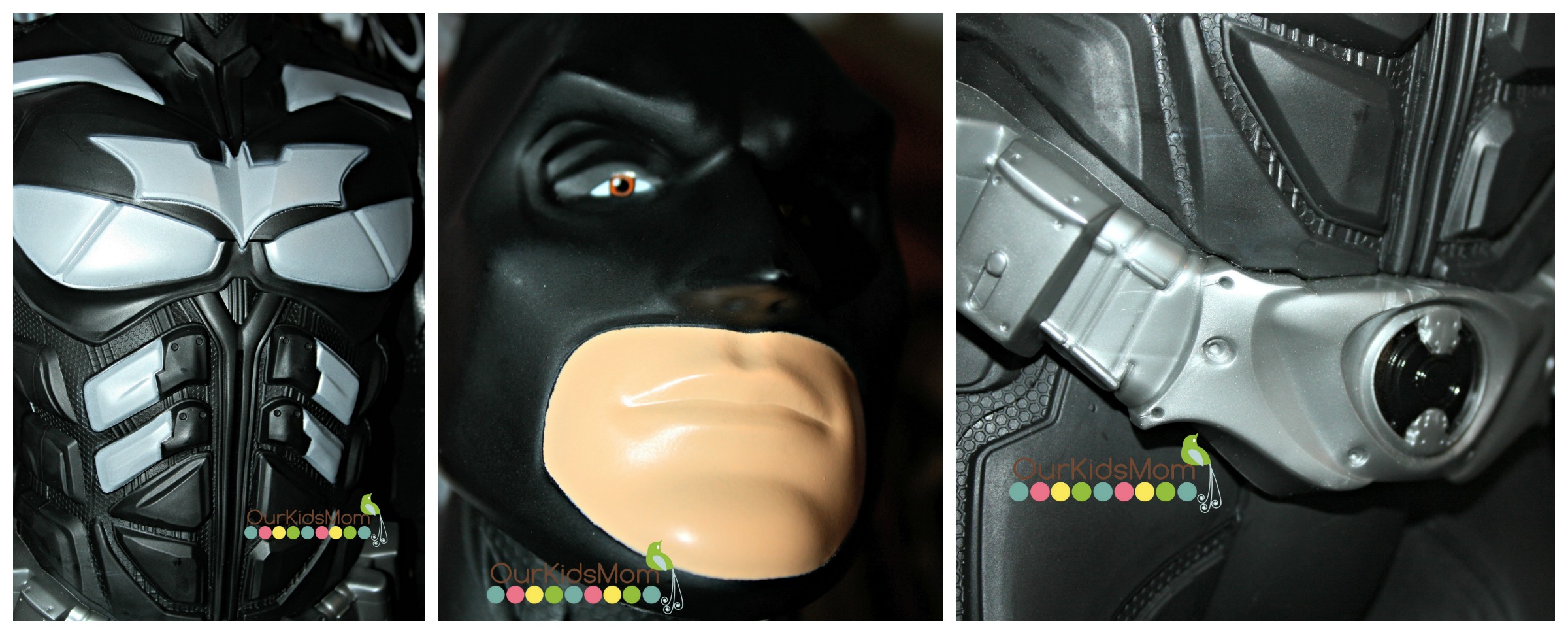 This Batman has some great detail. The body is well sculpted and made to look just like out of the movies. The cape is made out of a light material the flows easily as he flies through the air. He comes with his utility belt that has great detail as well.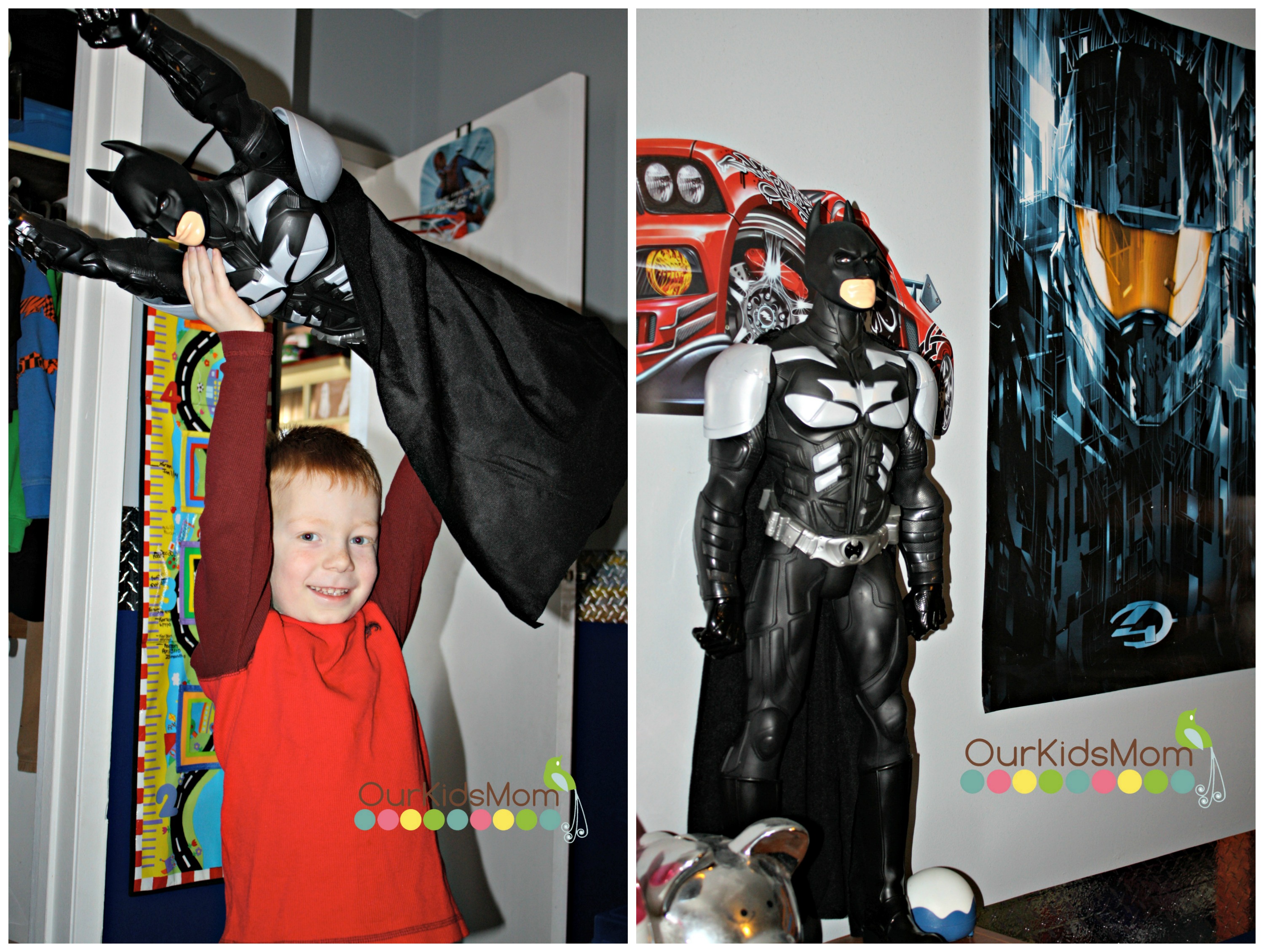 There are 7 points that are moveable; his head turns, both arms, legs, and boots turn fully around as well. Karson really enjoys playing with him as much as he can, but he is pretty big for full out play time. Yet with Karson being such a big superhero fan he really enjoys just having him as decor in his room.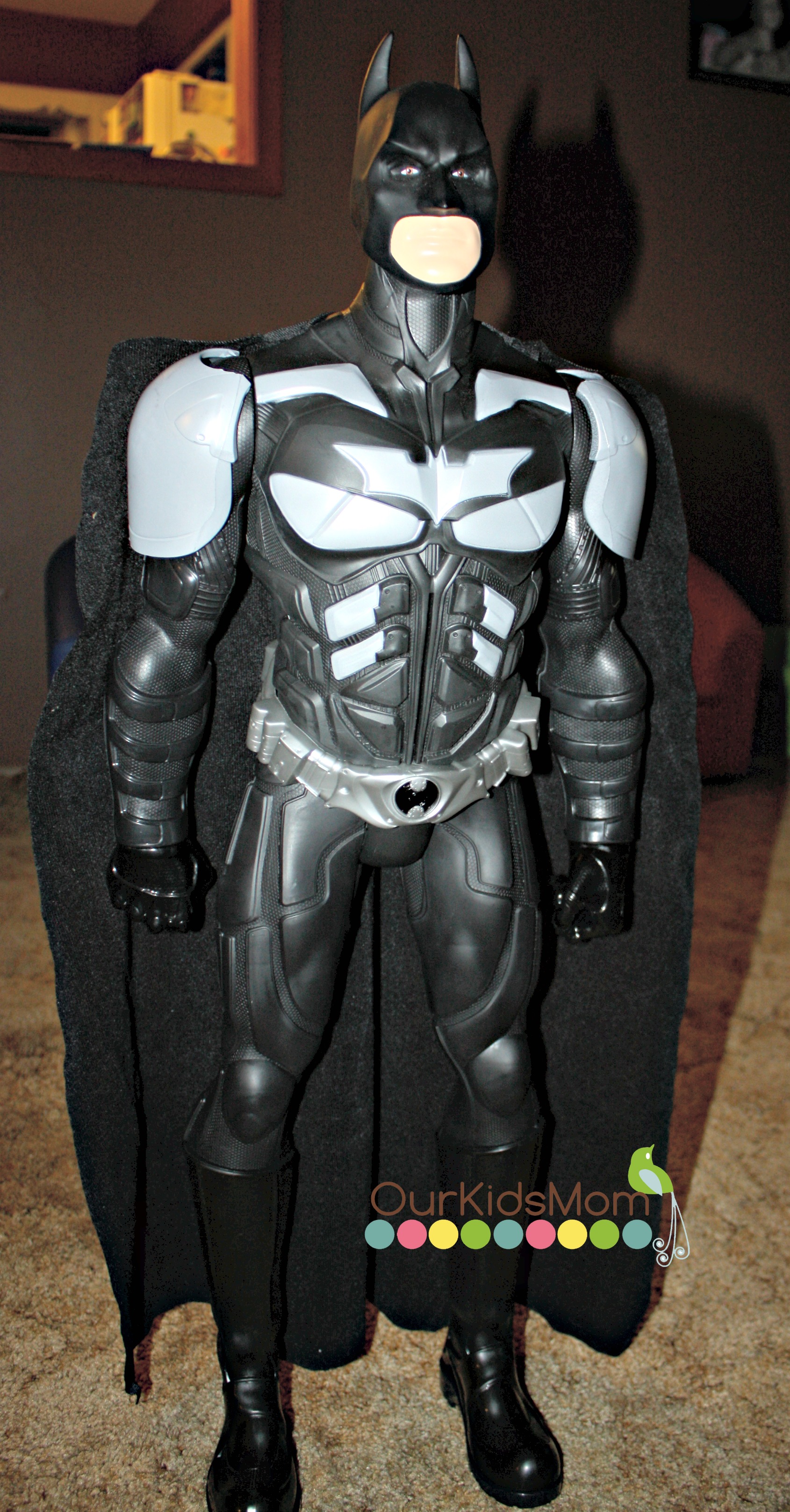 Weather you have a little superhero fan in the house or if your young at heart and a collector I think this batman is fun for all ages. Either for playing or for decor in a room, this batman is a eye catcher. You can find your 31″ Batman at  www.amazon.com for $39.99