D-Link DCS 825L WiFi Baby Camera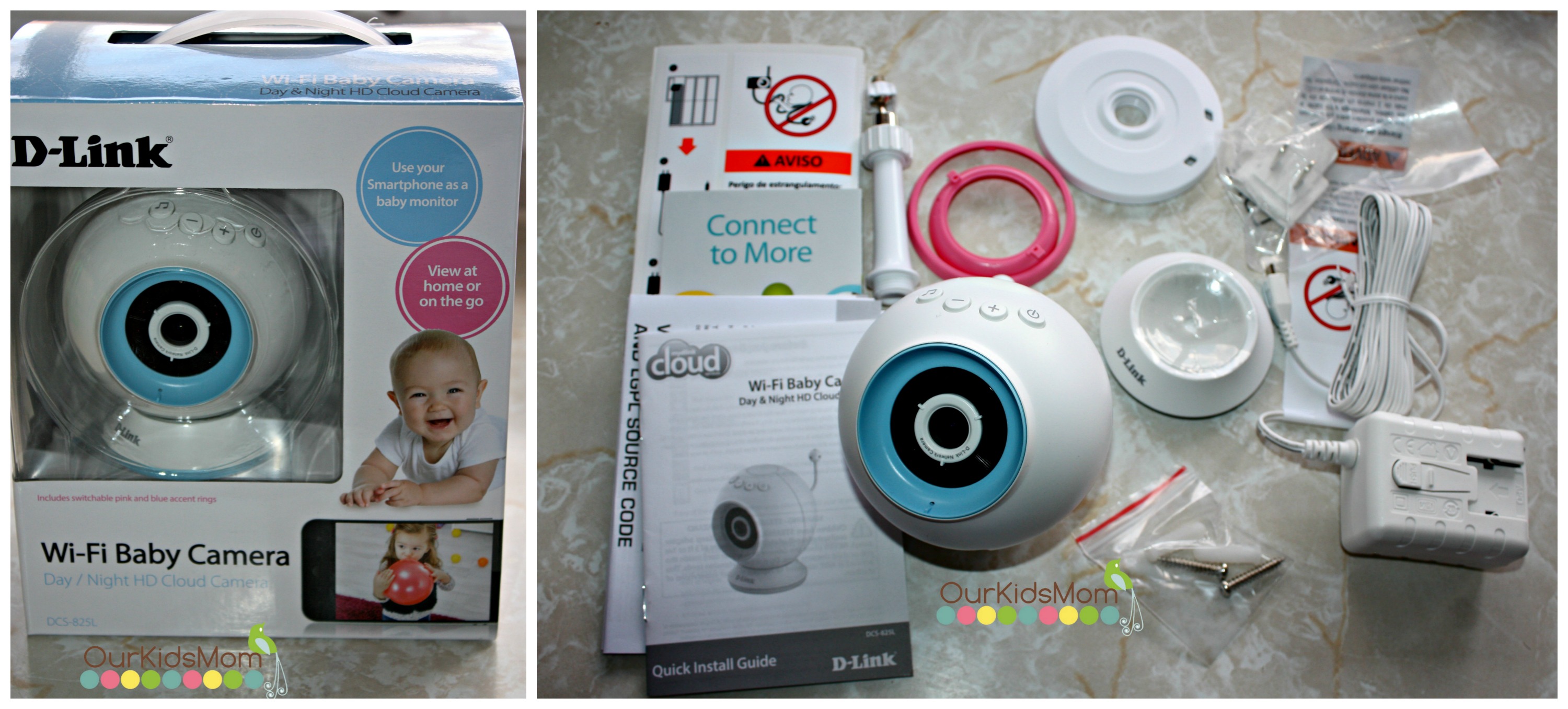 I'm always amazed at how far along technology has come. When it comes to the must haves for when you have a baby, you know a good baby monitor will always be up at the top of all the list.
As a parent safety is always our number 1 priority, so having a good baby monitor that will keep me at ease means everything to me. If I'm unsure of anything then I'm not sleeping at night as I'm wondering if my baby is safe. I was sent the D-Link DCS 825L WiFi Baby Camera for a review, and I was beyond excited to say yes.
This baby camera will turn your smart phone and tablet into a baby motor by downloading the free mydlink Baby app.
The D-Link DCS 825L WiFi Baby Camera is packed with tons of features, to name a few:
-Resolution HD 720p
-Night vision
-Built in microphone
-Built in Speaker
-5 Built in lullabies
-Motion detection
-Sound detection
-Temperature sensor
-MicroSD card slot
-2 Way Audio
-4x Digital zoom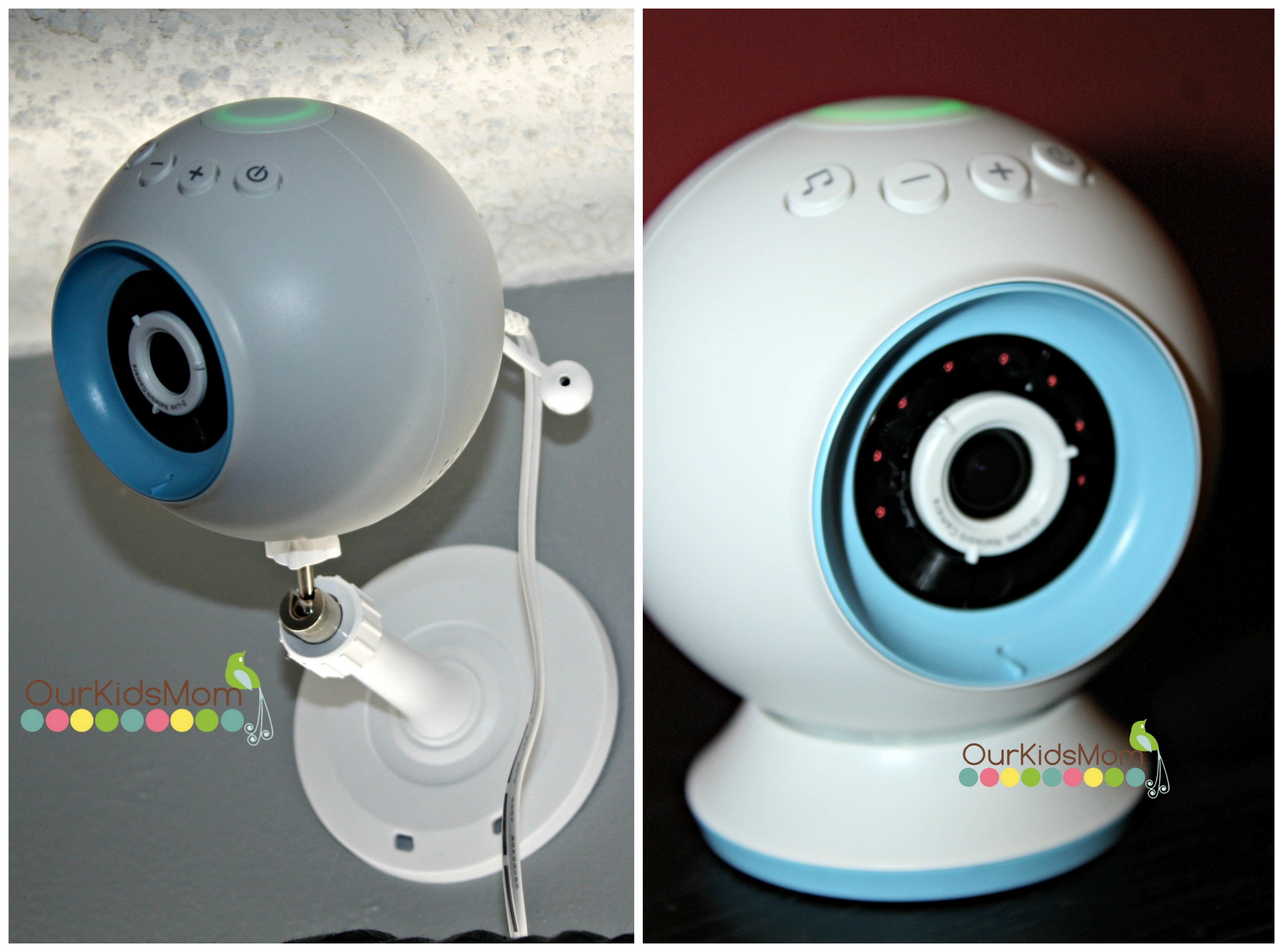 Set up was pretty easy. First I downloaded the free mydlink Baby app, then clicking on setup and followed the onscreen instructions to turn my smartphone or tablet to a baby monitor. Once the Wifi was set up and connected to my camera I picked a place to set the camera. You can choose to mount it on the wall or place it on the stand on a shelf or dresser where you can watch your baby.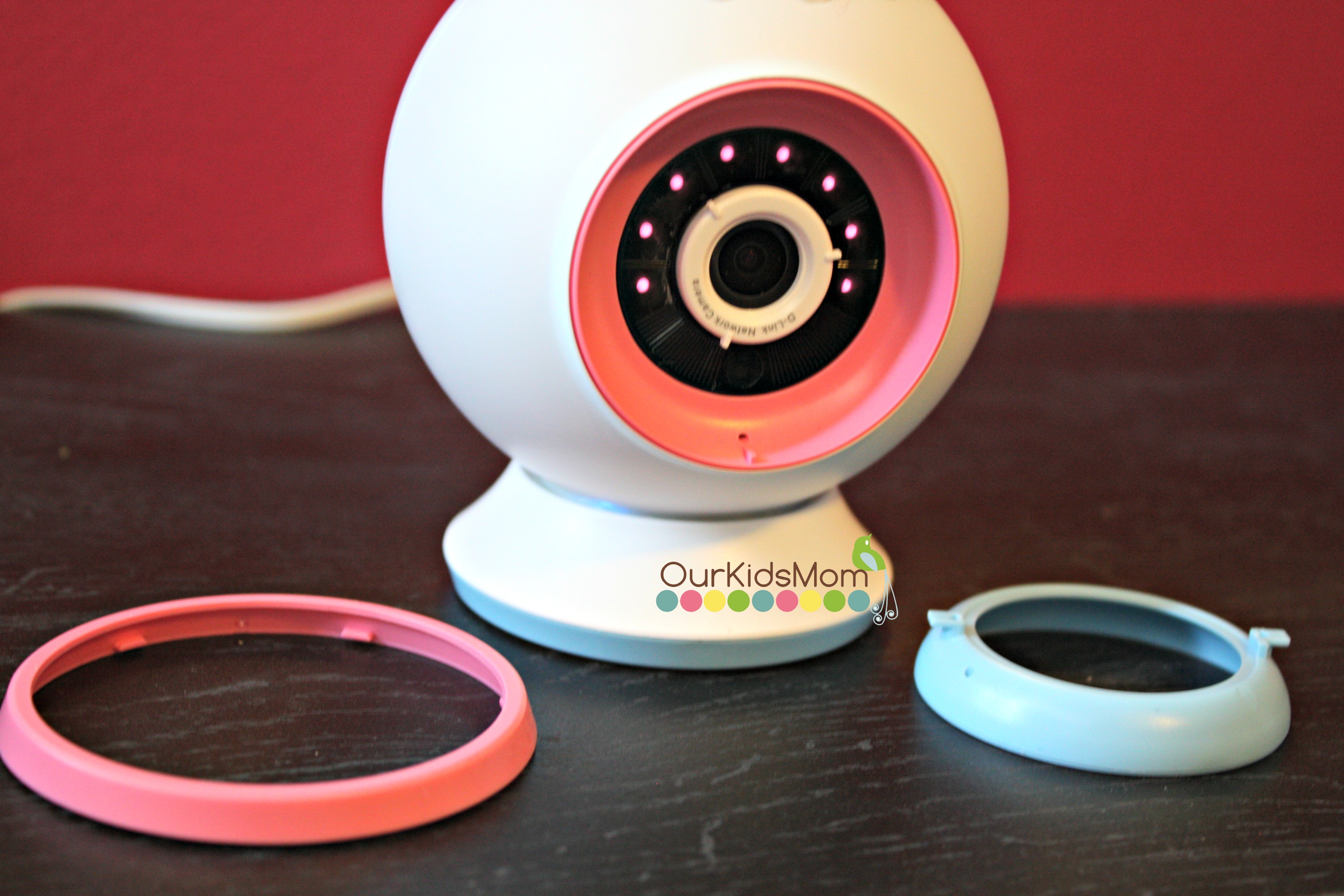 There are color accent rings to pick if you want to accent your camera in blue or pink. I like this little feature as I like to have gender specific things for my baby, but if I have another baby and it's the opposite gender then it's not always great having gender specific. With the accent rings there is no other purchase necessary to change out the gender color.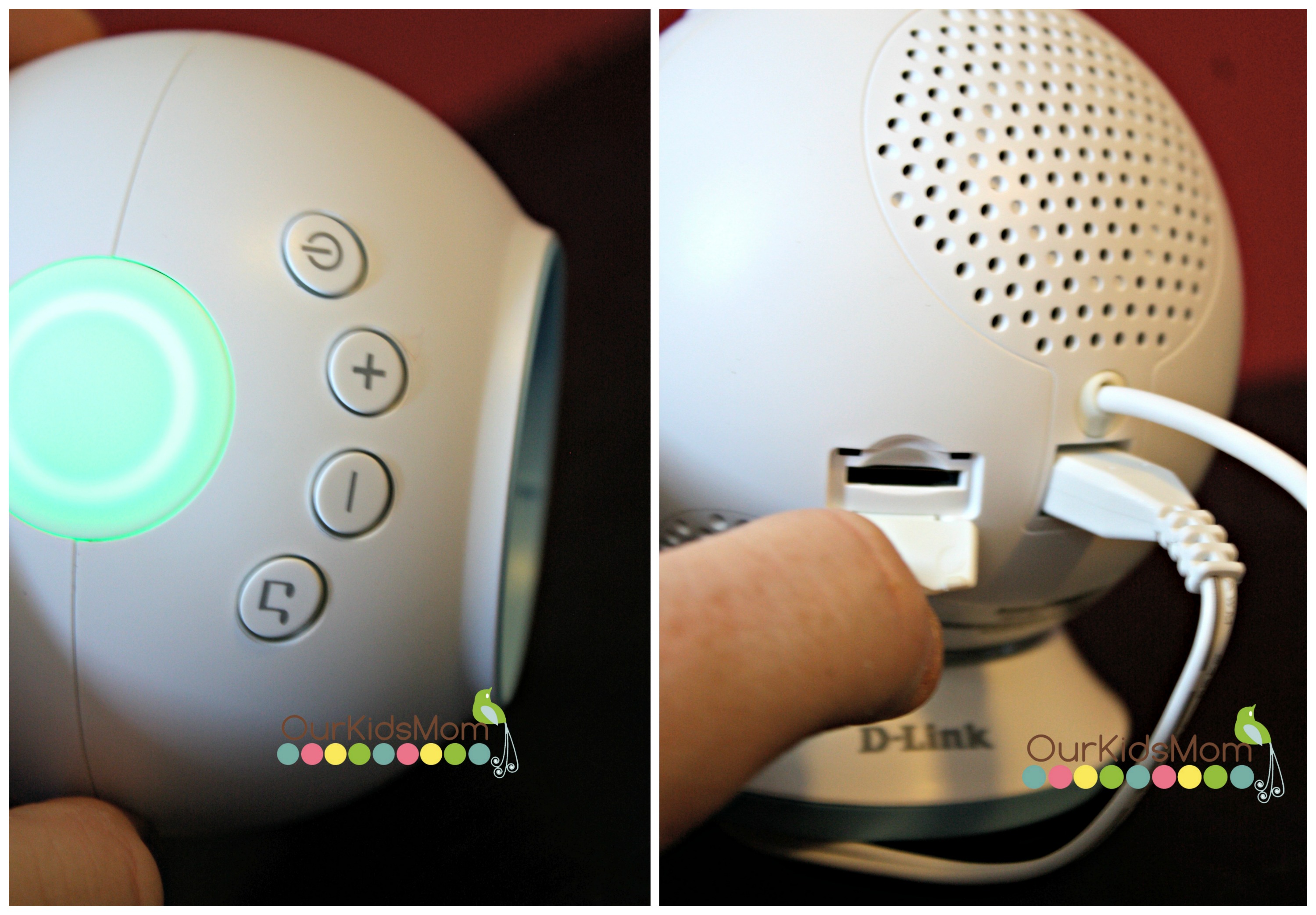 On the camera itself there are some buttons including the power button, button to turn on or off the lullabies, and volume control buttons. In the back of the camera is a SD card slot so that you can select your camera to start recording when it detects noise or motion.You can choose  from your tablet or phone to take pictures or video that will save right to your monitoring device.
On the top of the camera is a light indicator that tells you if the temperature is too cold, hot or just right by the light color changing from blue, green, and red.  When sound and motion is detected or temperature is too high or too low then your monitor device can receive instant push alerts. When you're using your monitor to view your baby, if you just close the screen without exiting back to the home screen of the app then even with your smartphone locked you can still hear the background sounds from your baby's room.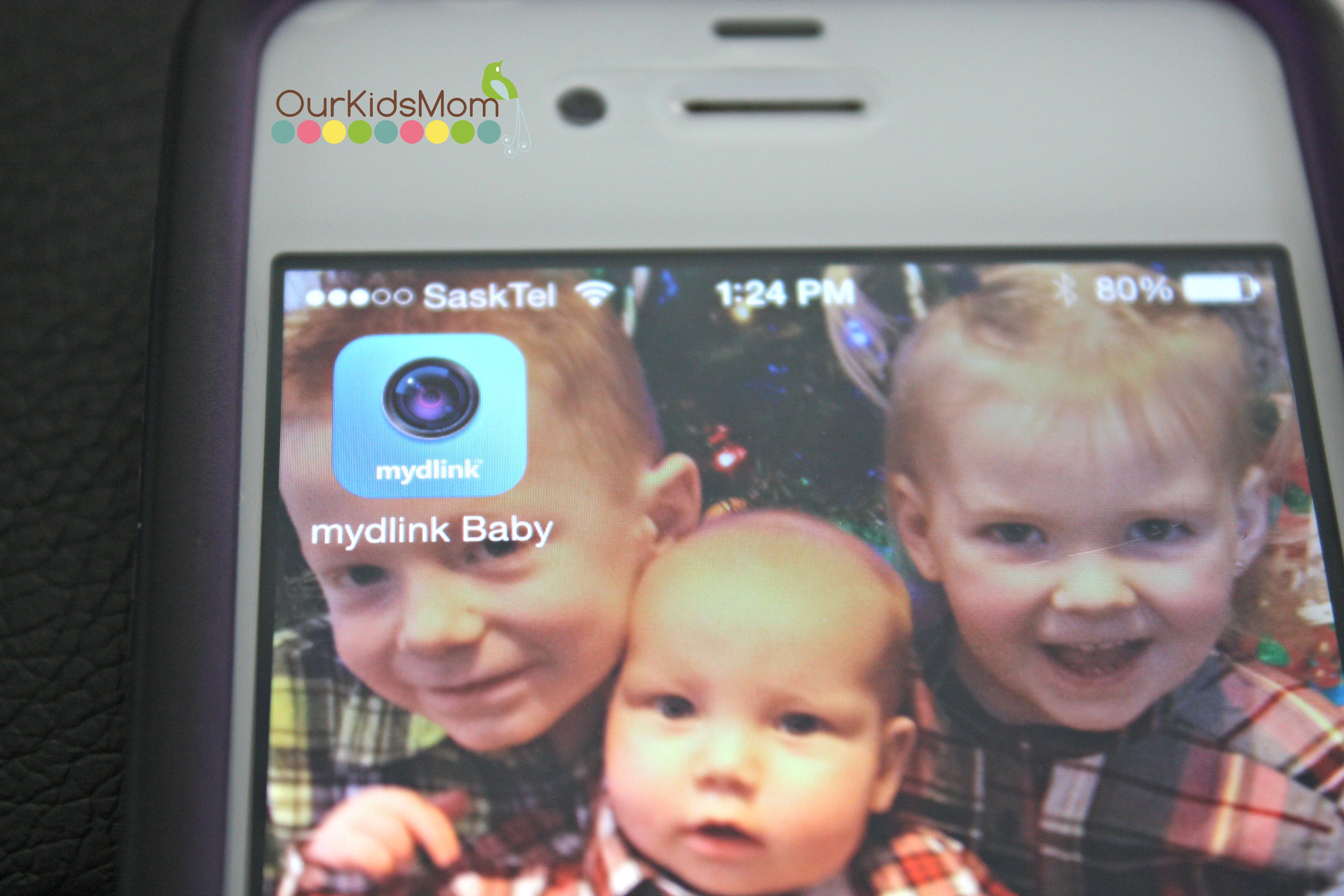 You can access your WiFi D-Link baby monitor locally or remotely using the secured mydlink Baby Camera mobile app. I was amazed at where I was able to view my baby from. When you log into your account away from your home you can still see the room. I was miles and miles away from the house and using my smartphone I was able to securely log in and view my baby's room. The only thing that I can see being a issue with the smartphone or tablet being the only monitor is if I have a babysitter that doesn't have a smartphone or access to a tablet, I'm not sure how the babysitter would be able to monitor my baby as I'm not going to want to leave my phone so they have a monitor.

Being away from the house you can control every feature by using your smartphone. I have used other video monitors that had built in lullabies, but the only way to turn them on was to go in the room and turn them on using the camera. I was so happy to see that even miles away from the house I could press the lullabies button on my smartphone and the lullabies would start playing in the room, as well as being able to use the 2 way audio.


This baby monitor is a Day and Night time camera. This feature will automatically switch from Day and Night vision. In complete darkness you can still see up to 16ft. In the daytime you are viewing in a super clear color mode. You can adjust your monitor to view in resolution ranging from 360p-720p, I keep it 360p as when it is in 720p there was a good delay on the video and sound.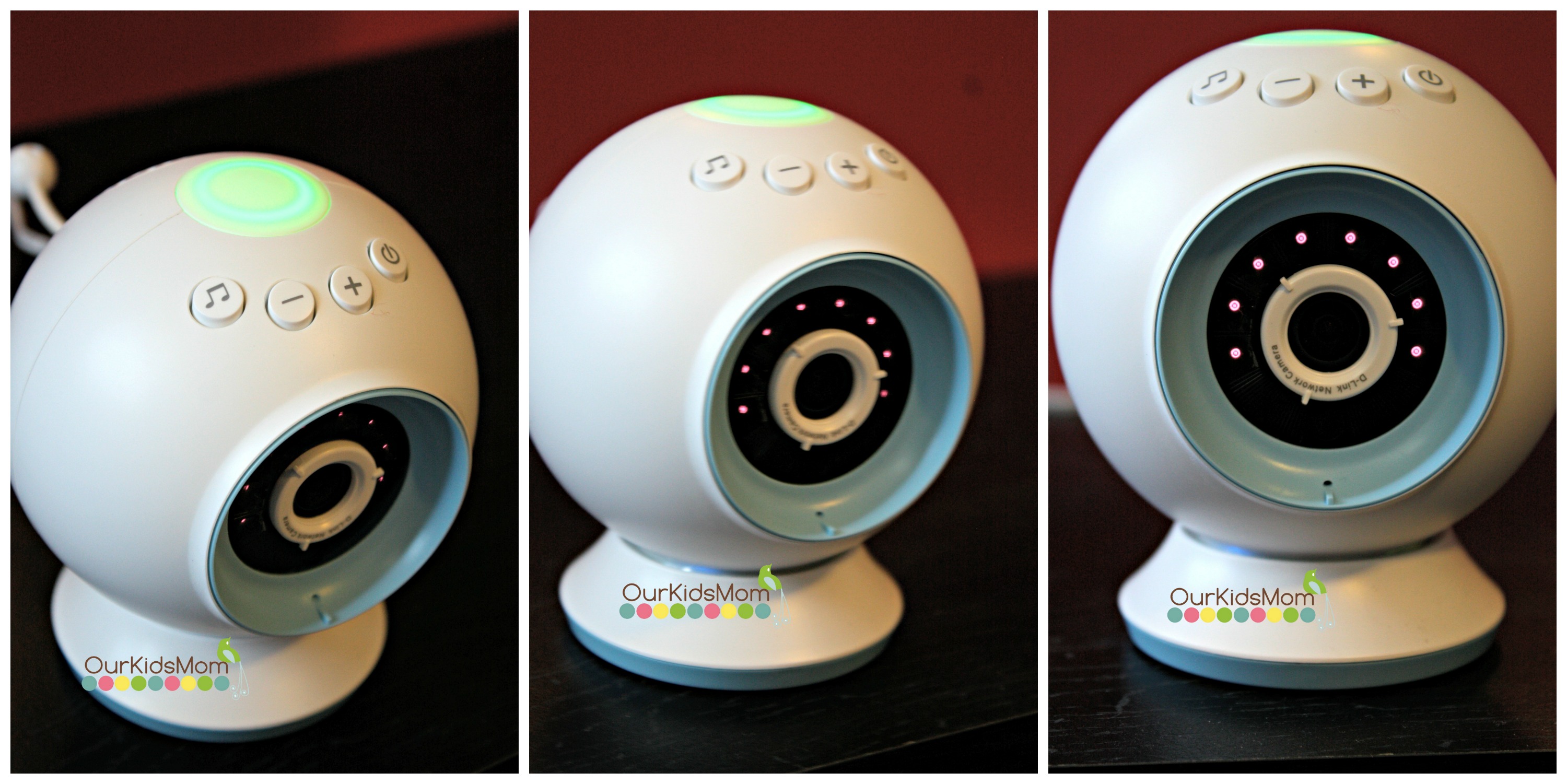 I have absolutely fallen in LOVE with this baby monitor.
The only other thing I noticed is there was a weekend that our internet was down. Because our home internet was down, so was my baby monitor. Now this wouldn't prevent me from purchasing this monitor as in the years we have lived here it was the first time the internet was down. Where I live it's a lot of farm country and everyone has acreage. It's hard to find a baby monitor that you wont loose reception as soon as you step outside the front door to work in the yard.
I have shown this monitor to a lot of farm owners with kids and this is the best monitor that any of them have ever seen. The clarity is unreal, no matter where you are or how far away.
I recommend this monitor to anyone who is in the market for a baby monitor, or anyone who isn't happy with the current one they have. I think this monitor is priced at a very reasonable price of $179.99 on www.amazon.com. I have spent that much on a monitor that didn't have half the features this one has and was hit and miss on how well of reception I got. I think this is worth every penny, for the fact that I am always at ease that no matter where I am I can check my baby and see clearly what they are doing.
  Disclosure of Material Connection: I received one or more of the products or services mentioned above for free in the hope that I would mention it on my blog. I only recommend products or services I use personally and believe will be good for my readers. I am disclosing this in accordance with the Federal Trade Commission's 16 CFR, Part 255: "Guides Concerning the Use of Endorsements and Testimonials in Advertising." The opinions expressed in this post are entirely my own. Your experience with the product may differ from mine. The sponsor is responsible for prize fulfillment and will be shipping the winner(s) their prize(s). For more information read my disclosure policy.