CVS App Makes Shopping Quick & Easy | Curbside Pickup
I'm proud to be working with CVS Pharmacy to help spread the word about #BetterHealthMadeEasy and how to #FindYourHealthy. All opinions expressed are my own, and all product claims or program details shared should be verified at CVS.com or with the appropriate manufacturers.

When my two older children were small I always hated running errands. It never failed that they would get crabby or fall asleep in the car and my shopping trips would always get cut short. I made comments often about wishing for a drive through at places I frequented for times like this when I only needed a couple of things, but didn't want to get them out or wake them up.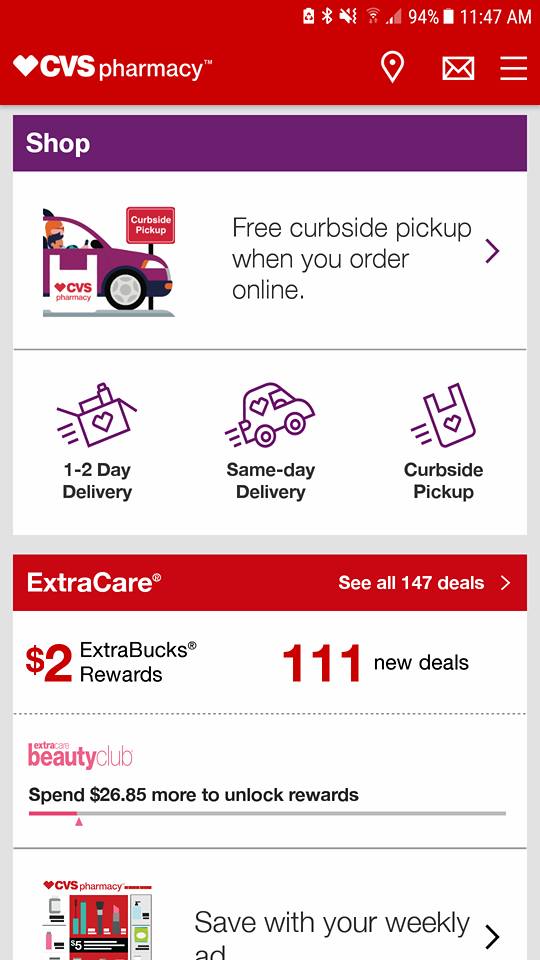 With the CVS App I've finally got my "drive through" (more of a drive up lol). I can do my shopping at home, park in the Curbside Pickup and my shopping trip is immediately shorter. Better yet, it saves me from those unexpected spur of the moment purchases that always blow my budget!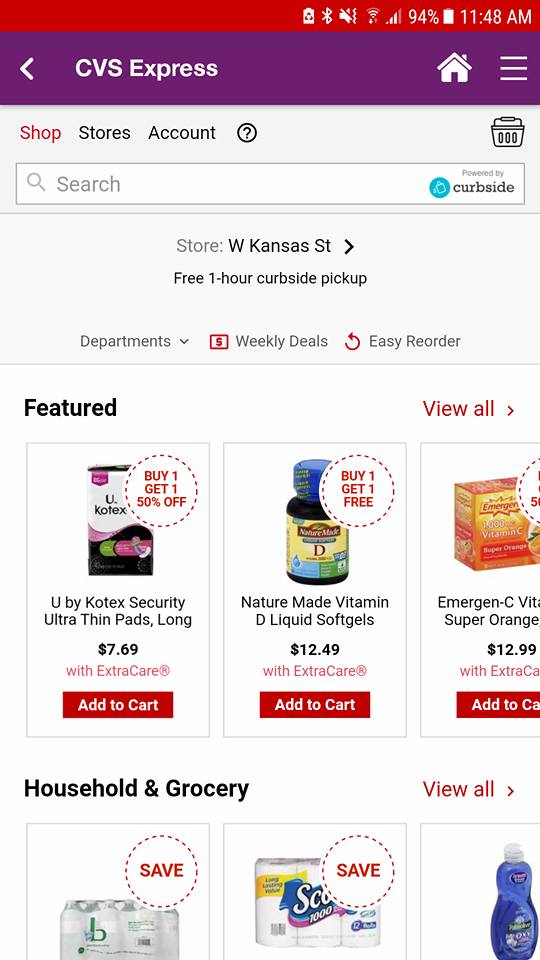 Navigating is fairly easy. You can shop by category and look for sale items, or shop like I do and type in the item in the search bar and put it in your cart. Sale prices are automatically calculated and your cart is saved for quite a bit. I tried to use it as a "shopping list" and added items as I thought of it for 3-4 days. My cart always auto populated and when I was ready to pick up, I checked out.

Did I mention you can use your ExtraCare Rewards on your in app purchases? I can't stress how much time, stress and money this all purpose app has saved me.

So you've placed your order … simply wait for a text message stating your order is ready. I tend to head out to the grocery store and run other errands and my order is usually ready by the time I'm ready to head home. Once at your local store, look for the special "Curbside" spot or an open spot near the front door and park. No need to get out of the car (yep! let your sleeping babies sleep!) … simply text "here" in reply to your order is ready text while leaving your cvs app open and within a few minutes they will bring your order to the car.
The holidays have us pulled in so many directions, sometimes it's hard to breathe let alone get all your shopping done. This app has been a life saver and kept our family stocked with our HBA necessities. No more, "Mom! We're out of toilet paper!".
Download the CVS mobile app and check here for more information on CVS Curbside Pickup.