The reviewer has been compensated in the form of a Best Buy Gift Card and/or received the product/service at a reduced price or for free.
We have been on a remodeling and repurposing spree lately. During this transition I have been on the lookout for ways to maximize and make the most use of our space.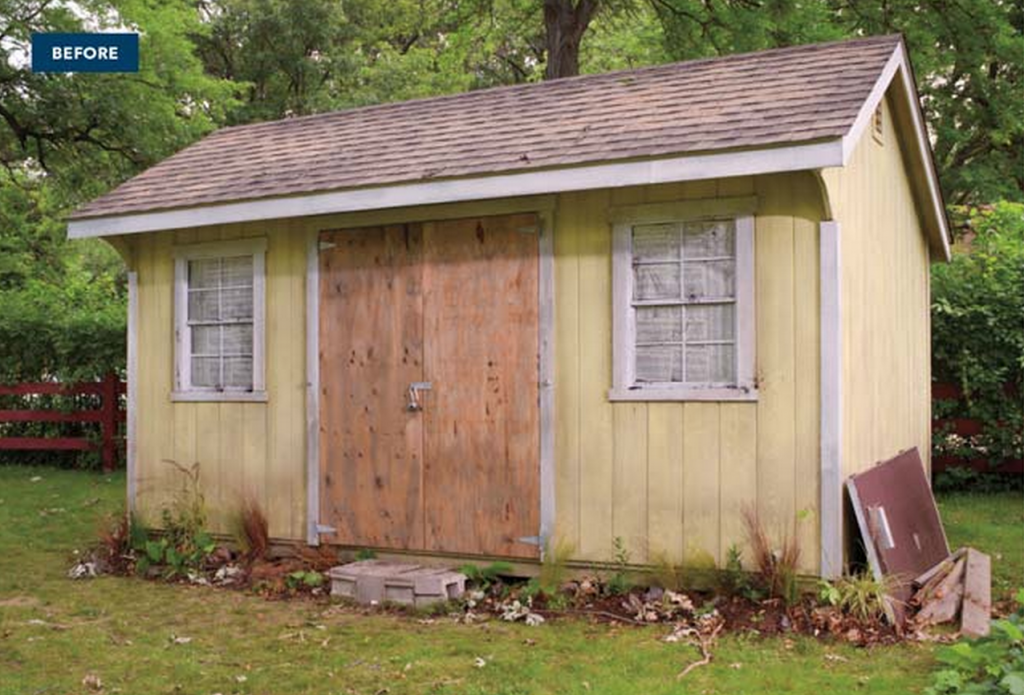 This includes all of our space… even a dusty old worn out shed. Although this beauty is not in my backyard, it might be in yours! I've recently run across several ideas to turn a shed like the one above into a "She Shed" like the one below.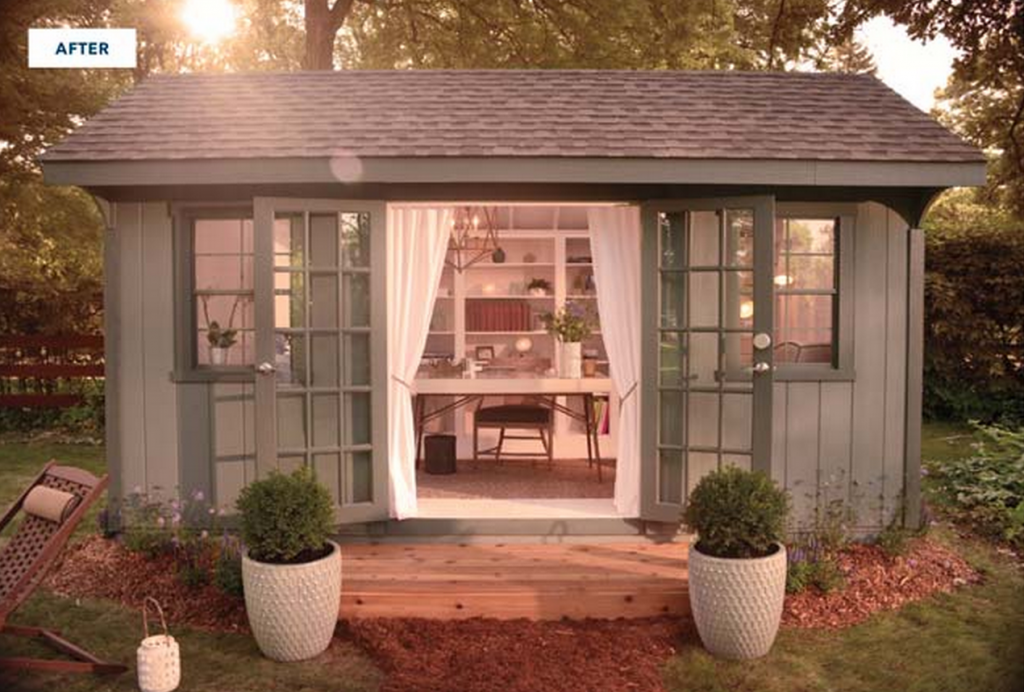 What is a "She Shed" you ask? Think man cave, but then expand a little bit. You take an old shed and transform it into a little oasis where you can leave your stress and irritations at the door, even it's for only a little bit.
Think total relaxation.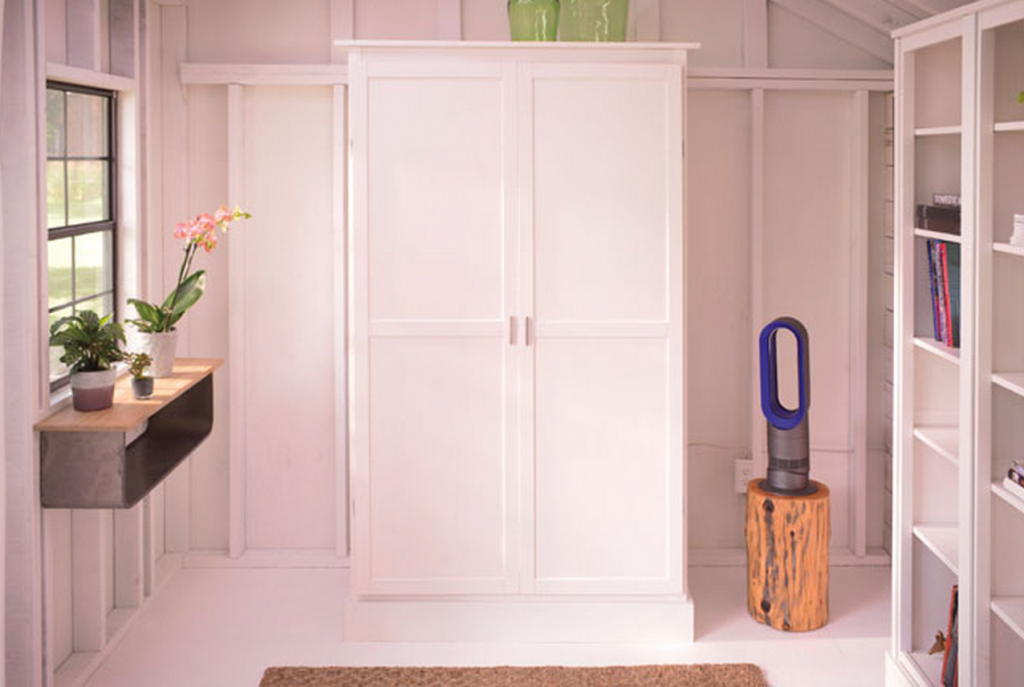 One of the first things I do when trying to relax is grab my current beverage of choice. Whether I'm in the mood for a good, long relaxing cup of coffee or a bubbly glass of Moscato… I think a "surprise" drink station is a must for my She Shed!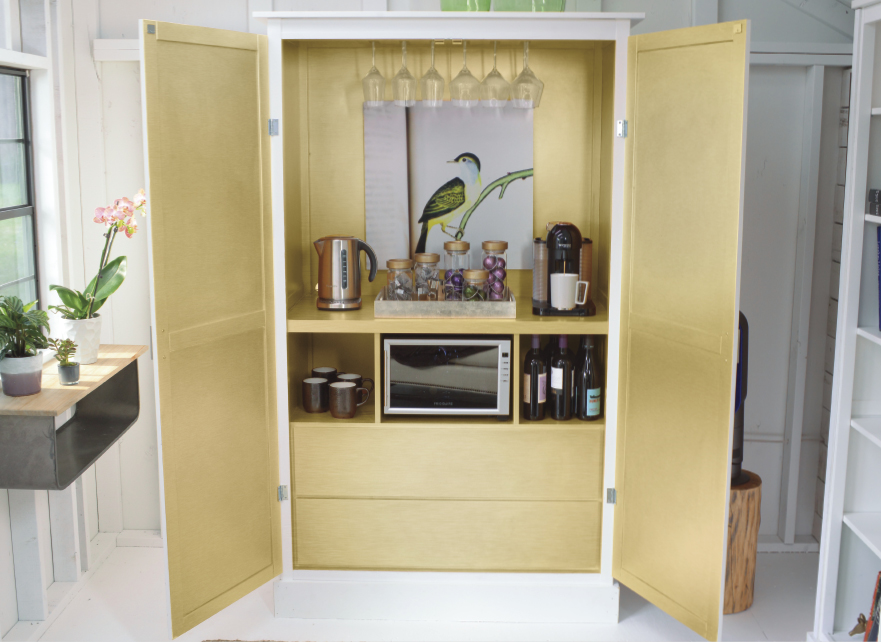 If you don't want to spring for a new cabinet, possibly consider repurposing an old television stand/cabinet. I see them often on swap sites for pennies on the dollar. Most times, you just need a little paint, maybe a shelf or two added or repositioned and you've got the perfect spot for your coffee maker, wine cooler, tea kettle and maybe even a microwave so you can warm up (or pop) a little snack!
There is just so much potential in this space and so many techie things you can add!
6 TECH IDEAS FOR THE ULTIMATE SHE SHED
Best Buy shares six she shed ideas for using technology to create the ultimate relaxation retreat:
1.       Extend the Wi-Fi for endless entertainment. Check out how they made sure they could still stream or web surf even in the shed.
2.       Set the mood with your phone. Yes, there is a device that has a different hue (16 million to be exact) for any situation!
3.       Turn ugly cables into art. Why try to cram them under a rug… check out the fun wall art idea!
4.       Bask in the sun (even when it rains). Use IF to program your lighting to help keep the gloom away.
5.       Grant access without a key. It makes your smart phone even smarter!
6.       Create a hidden refreshment station… like the one above!
However you would repurpose your shed, it's a fabulous idea that has been a long time in the making! Isn't it time to create "Mommy's little oasis"?