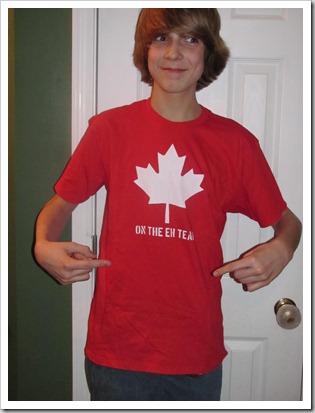 The best funny t shirts around, including Junk Food t-shirts, vintage t shirts and saved by the bell t-shirts. Original and funny tshirts that turn heads! Check out the discounted Funny shirts and funny vintage t shirts. From graphic t-shirts to custom t-shirts rochester, ny. Custom t shirts in Rochester, NY. Crazy Dog is your premier online outlet for funny tshirts.

Even if vintage t shirts and custom t shirts aren't on your list today, we have something for everyone. From the best funny t-shirts to graphic t-shirts and more, start turning heads with funny t shirts from Crazy Dog today. Whether you want to make a statement, or just make fun of others for no reason, we've got the cool t-shirts you've been looking for.

My son is (almost) 14, and he is a total joker. Plain 'ole t-shirts are just not his style. So when we were offered a review from Crazy Dog T-shirts I had to say "yes!".

As a family, we have been watching a lot of "How I Met Your Mother" on DVD lately. We all love the character Robin… who's from Canada. When Josh saw the "I'm on the Eh Team" t-shirt he had to have it.

The t-shirt arrived in record time. We noticed immediately when we opened the package that the t-shirt was a nice quality. The screen printing was nicely done and Josh couldn't have been more pleased with his new t-shirt! The fit was perfect and he couldn't wait to wear it the next day.

I love that Crazy Dog has very affordable t-shirts for just about everyone in the family.

Connect with Crazy Dog T-shirts

Disclaimer: We received a t-shirt for review purposes only. This was not a compensated post. All opinions remain 100% my own. Check out the giveaway page for a long list of open giveaways!