Crafting the Perfect Guest Bedroom for the Holiday Season
With the holidays right around the corner, it's likely you'll be expecting a guest or two. It's wonderful when you're able to spend some quality time with friends and family and it's extra special when you have a chance to host them in your home. Creating a space that feels inviting is definitely a bit of an art, but simple touches can go a long way. Here's a few tips to help craft a cozy space your guests will love.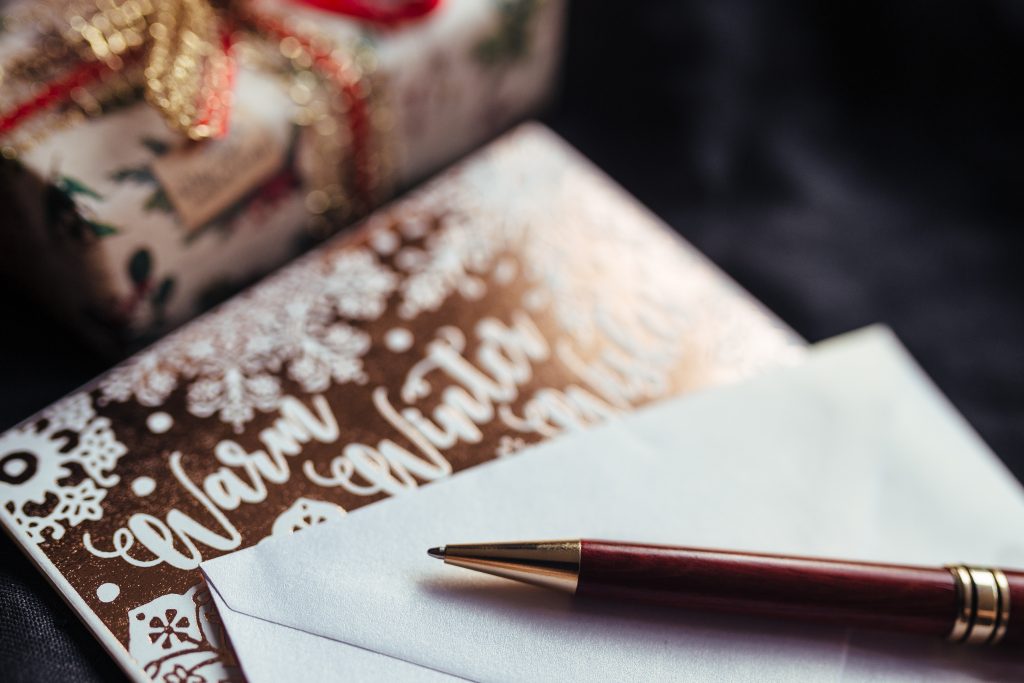 Welcome With a Holiday Gift Bag
A welcome goodie bag really goes the extra mile to show your guests how happy you are to be hosting them. If they're visiting from a different region of the country, or even the world, consider filling it with foods or items unique to your area. Include a bottle of wine, or a favorite liquor for them to take home or to enjoy during some downtime. Or, go holiday-themed and fill with ginger cookies, peppermints, tea and coffee. You could even leave a couple of chocolates and sprig of holly on their pillows.
Don't Forget the Cozy Bedding
Making sure your overnight guests sleep comfortably should be the number one priority. Cozy, modern bedding, including fresh linens, a warm blanket and a seasonal comforter are a must for putting together an inviting guest room. Make sure to freshly launder your sheets, especially if they've been left unused on a bed for a while or have been sitting in a linen closet. There's nothing like the smell of clean laundry to make a guest room feel like they've gone on a retreat. Depending on your decor, select linens and blankets with holiday colors.
Spruce Up The Space
While you've surely been busy getting the rest of the house decorated for the holidays, don't forget about adding a bit of sparkle to the guest room as well. If the room is small and another Christmas tree is out of the question, consider finding two holiday topiaries instead to put on the bedside tables. Or, decorate the headboards with a simple garland and add a string or two of lights, which also serve as soft, romantic lighting in the evening or can play as a nice night light for midnight snack runs or bathroom trips. Make them really feel at home and hang up a stocking for each of your guests. Fill it with travel-sized toiletries, snacks or some other small thoughts. And, instead of flowers, decorate the doors with small wreaths or add a few poinsettias in a corner or two for a punch of holiday color.
Wow Them With Details
You may not be running a hotel, but you can still take a few notes from the professionals. Hang up a couple of fluffy bathrobes and place some fuzzy, holiday slippers by the bedside, which they will surely appreciate while lounging in the evenings. Having a fresh set of towels (don't forget the hand towels) in the bathroom or laid out neatly on the bed is also a guest room must. Go the extra mile and print out a card to place on the bedside table with any Wi-Fi details or fun facts about your home. If you have guests often, you can even hand letter your Wi-Fi name and password and put it in a pretty frame so your visitors don't have to try hunt down your router in the middle of the night or use up their data while doing their late night web browsing and waiting up for Santa. If your guests are bringing children, put out a few classic holiday children's books or movies like Frosty the Snowman, Rudolph or Miracle on 34th Street to help keep them occupied.
Prep Them To Pamper
Take the opportunity to pare down the guest bathroom before your visitors arrive. Throw away any partially filled containers and replace with a few high-quality shampoo brands. Make sure there's shampoo, conditioner, soap and a brand new loofah or shower pouf for them to use. Or, consider stocking the counter a few products with holiday appeal, such as a luxurious peppermint scrub or a vanilla-cinnamon lotion so your guests can pamper themselves. You'll also want to make sure you have some spare toothbrushes and a few other necessities your visitors may have left at home such as a blow dryer, straightener, floss or disposable razors.