Self-confidence is a funny thing. It can differ massively from one individual to the next. It is often impacted by our personal experiences and personality types – most of us could probably do with a little self-confidence boost to get us feeling our best selves. Is our underwear the answer to this? In some ways, it could well be. Let's have a look at just some of the ways your underwear can boost your self-confidence.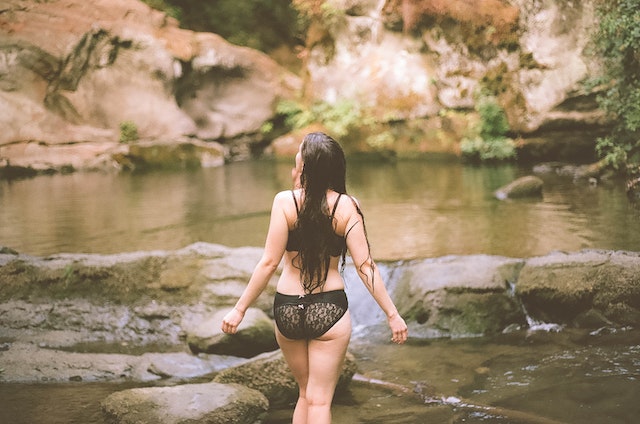 Your Reflection
The most important thing about wearing nice, flattering underwear is that it allows you to see yourself in another light when checking out your reflection! If you get a sexy set that you love, which really complements your physique, you will definitely get a boost in your self-confidence. Little things like this really do make a difference in how you view how you look. As well, you could even consider getting yourself some shapewear (see SKIMS, for instance) to really make you feel great about your body. Shapewear is designed to accentuate your best features, which is always a good way to raise your spirits, as you admire your enhanced silhouette! Walk in a room with your head held high.
Date Night
When it comes to date night, you want to be feeling as sexy as possible. This is regardless of whether or not your date is going to see your underwear by the end of it! Wearing underwear that empowers you just gives you that extra little something. It can also make your body look amazing, whatever it is you're doing on your date. So make sure you get the right underwear that goes perfectly with your outfit. This will allow you to enjoy your date as much as possible, safe in the knowledge that you're happy in your underwear. 
Luxurious Feel
Did someone say "silk"? Or how about "lace"? Materials like this are a form of self-care when you wear them! As they feel luxurious on your skin, it subconsciously gives you a little self-confidence boost. You know that underneath your clothes, you're wearing beautiful garments that are nice to look at and touch. This alone can make you feel powerful! This type of underwear doesn't have to break the bank either, you can find plenty of good prices in sales. 
Comfortable
If you don't feel comfortable in what you're wearing, how are you meant to be self-confident? When you wear underwear that doesn't fit well, or causes you pain, this is going to massively impact your mood. If you're in a bad mood, it's easy for negative thoughts to spiral. Always ensure that your underwear is comfortable, and in turn, this will allow you to embody the most self-confident version of you!
Although there is much more to self-confidence than just your underwear, it can definitely play a big part in it. So, treat yourself to a set that you love. This is a great way to give yourself a mini boost once in a while!