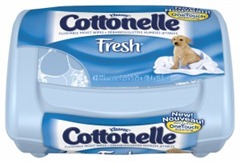 After five pregnancies, four through the summer months, I have learned the importance of keeping something on hand to "freshen up". Cottonelle Fresh wipes are the perfect item to have on hand for those occasions. I'm not just talking about the bathroom either! Although these are great to have in the bathroom… with the new hanger and design with one touch dispensing you can help teach your wiggling toddler how to clean up properly.
Think outside the box…
These are great to keep in the car for the occasional wipe down needed after running errands during the hot summer months. The humidity in Missouri can be so thick you can cut it with a knife. Even a short amount of time loading groceries into the back of the van, letting the kids run around the park for a few minutes, or even pumping gas can get a person sticky. A quick once over with these and you are good to go and have a little more confidence.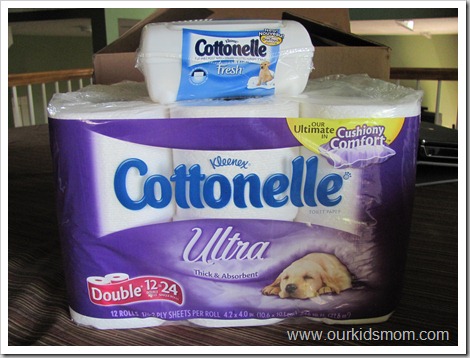 Have you tried Cottonelle toilet paper lately?
Oh my heavens… maybe our family is just used to the cheap 1 ply I have been purchasing trying to stretch the dollar, but every person in the house has mentioned how thick, soft and luxurious this TP is! We have had to mention to Emma and Ethan that they need to use less than half the amount that they do with the cheap stuff. Habits are hard to break and pulling on the paper twice or three times can cause a nice clog with Cottonelle, it's that thick! Two squares will do ya ;O).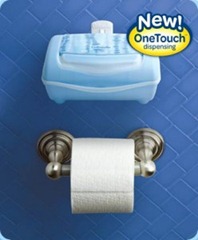 Give Cottonelle Moist Wipes a try!  You can "Get Fresh With a Friend" through June 1st and save $1.00 off the wipes by visiting here!
I wrote this review while participating in a blog tour campaign by Mom Central Consulting on behalf of Cottonelle and received product and a promotional item as a thank you for my participation."