Cottonelle Dry and Wet |Teaching Ethan a Clean Routine #cottonelleroutine

Parents of boys will understand me when I say this… I needed some help teaching Ethan how to clean up after himself. Ethan is my fourth child, so you would think I would have this down pat. But, as hard as he tries Ethan has been having difficulty cleaning himself. This is leading to some serious rashes on his back side. Baby wipes are a thing of the past in our house as they are "babyish". With a little help from the Cottonelle Clean Routine I hope to help him learn how to effectively clean his bum.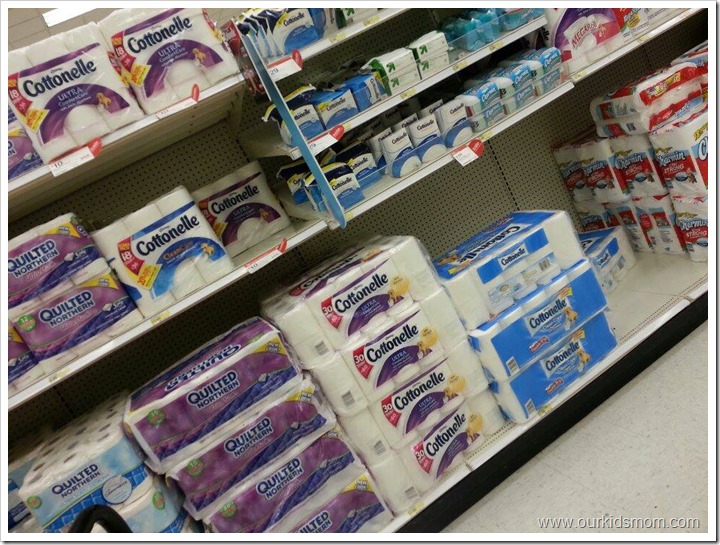 The Cottonelle at Target was right next to the flushable wipes, making our selection easy and quick. The sale included buying two 18 packs of toilet paper to get the dispenser free.
Cottonelle Fresh Care flushable wipes are the second stop in the clean routine and come in a discrete dispenser that blend in to any décor.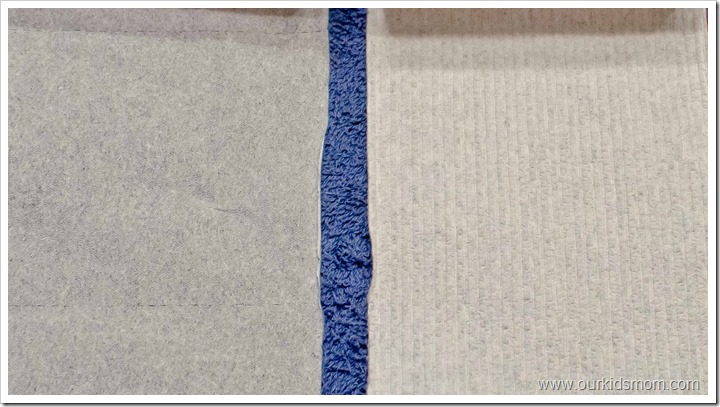 Our current brand of toilet paper (on the left) is super affordable, but lately I have received complaints from at least two family members mentioning how irritating the paper is. Not only is it thin and tears easily (you either need a huge wad to wipe with or you get a wet hand or messy), but it's scratchy and literally irritating. I was surprised when I put the Cottonelle next to our brand (on the right). You can see the texture that would definitely help my little guy clean up after himself better and not clog the toilet because he has to use so much paper to get the job done. The Cottonelle is definitely softer, too! That is a huge bonus.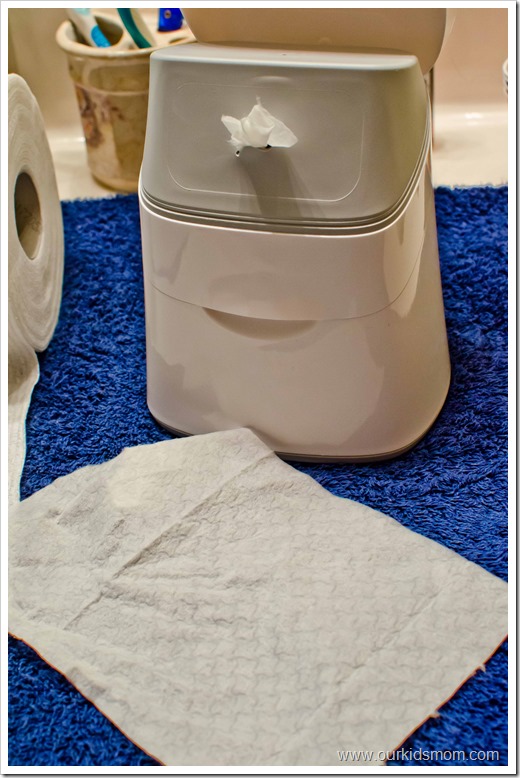 The second step of the clean routine is following up with Fresh Care wipes. This ensures Ethan has cleaned up well. He is no longer wiping stuff up his backside and leaving it there to create a rash. Everything is clean and the rash is finally heeling.
To be honest, several other family members have mentioned to me that they feel cleaner using the clean routine with Fresh Care wipes than with toilet paper alone! If you think about it, would you wash your body in the shower with only a dry towel? We use water to clean everything else in our lives… from our dishes, the car, the dog, the floor… why not our bums?
Cottonelle toilet paper and wipes can be used for so many other things, too. The wipes are gentle enough to use on sticky fingers and little messy faces. From cookies, chocolate or messy melty ice cream to runny noses… our family runs for the wipes! The toilet paper has been deemed "soft enough" by our family to blow their noses and you might find me on occasion spraying down the toilet and wiping it with Cottonelle toilet paper (and then toss it in and flush!). Cottonelle has earned a new loyal customer!
Connect with Cottonelle: