Cottage Cheese Pancake Recipe
I love to treat my family to pancakes, but typical carb filled pancakes do not settle well with me and I end up hungry soon after. I had resorted to only taking a bite or two until I found these Cottage Cheese pancakes. These are higher in protein, fill me quickly and keep me full!
If you don't really like cottage cheese, it's ok! My kids had no idea these were not the regular pancakes I usually serve them. Ethan even asked for seconds.
Cottage Cheese Pancake Recipe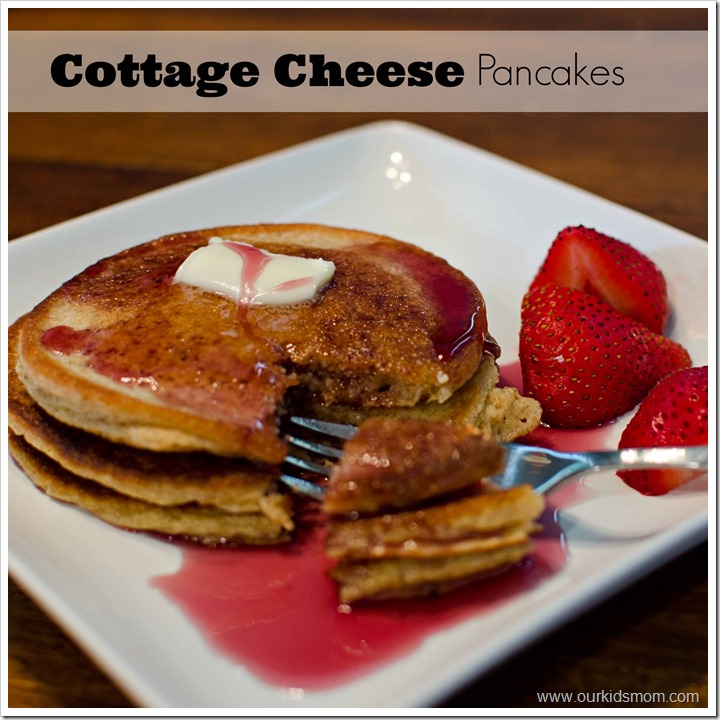 Prep time:
Cook time:
Total time:
Ingredients
½ organic oatmeal
½ cup organic cottage cheese
2 organic eggs
½ tsp baking powder
½ tsp cinnamon
¼ tsp pure vanilla
¼ tsp stevia
1 tbls coconut oil
Instructions
Mix all ingredients except oil in a blender.
Heat pan with coconut oil at low medium heat, pour batter and add any fruits like blueberries or apple pieces to it.
Cook each side or 3-5 min.
Top with organic maple syrup or apple sauce and fruits