Contigo Cortland Water Bottles With Autoseal Technology
Samples received. All opinions are my own.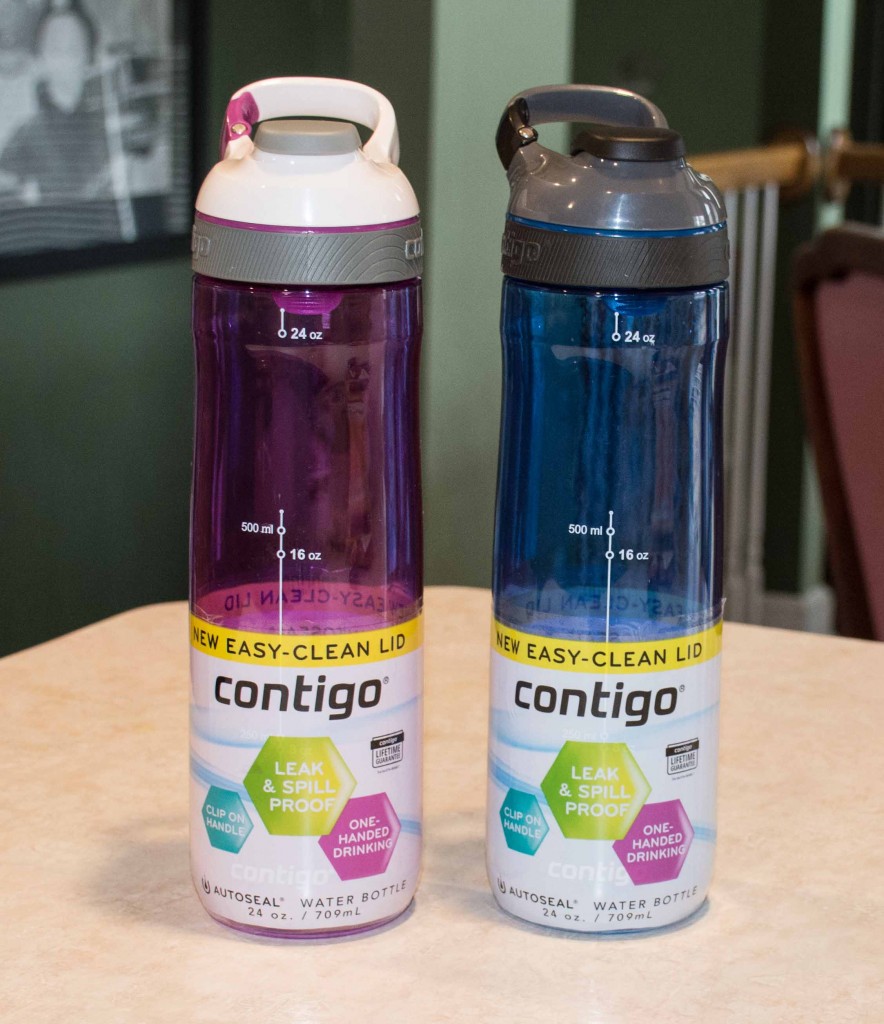 With a family of six, we have gone through our fair share of water bottles. When Contigo offered to send us their new Cortland with AUTOSEAL® I was intrigued and said "Yes!".
We were sent 2 Cortland bottles to try. I immediately loved the size, 24 ounces, because it was great for our 6 and 8 year old, but not too small for the adults in the house.
I also liked the one handed drinking capabilities. With a dog leash or a child's hand in one hand, it's hard to coordinate and drink from a bottle that requires two hands.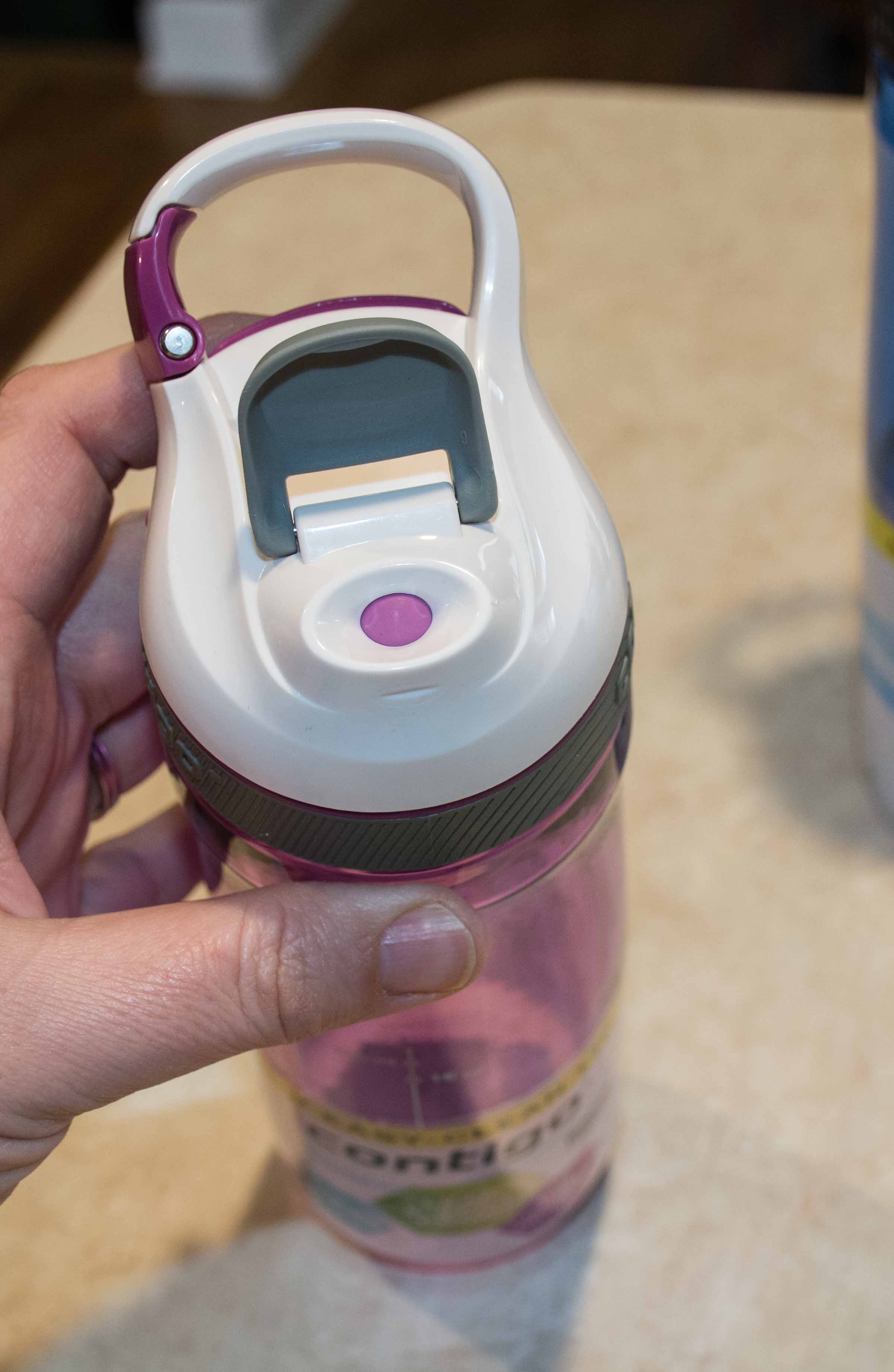 What is AUTOSEAL®?
It's just what it says it is! The patented AUTOSEAL® lid automatically seals between sips to eliminate spills and leaks.
The protective spout cover (it's grey on this bottle) protects the spout from dirt and germs when not in use.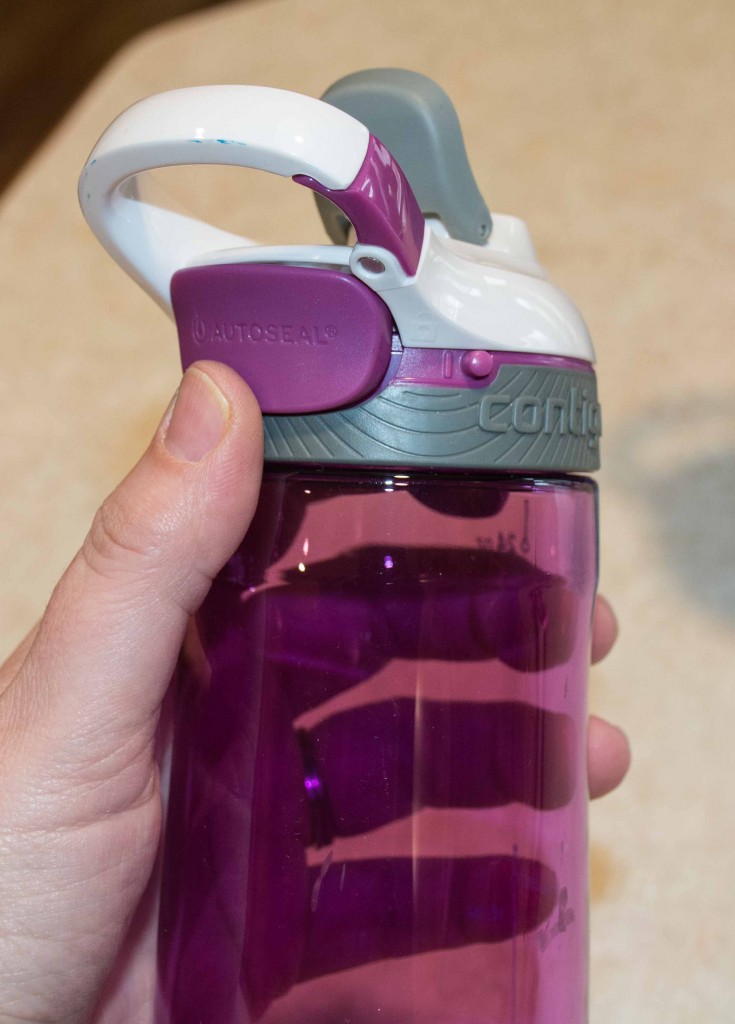 It's so easy to use… easy, one-handed use with no caps or spouts to fumble with to get a drink.
Simply press the button to sip and release the button to automatically seal… AUTOSEAL®!
The bottle also has a sturdy clip on the handle attaches to bags, backpacks, gear and more for easy transport.
There are so many features that we love about the Cortland:
 No plastic odors or taste with FDA-approved, BPA-free Tritan™ materials
Button lock prevents accidental pressing of the AUTOSEAL ® button
Lid underside flips open completely for easy and complete cleaning
Fits most car cup holders
Top-rack dishwasher safe
Available in Smoke, Monaco and Radiant Orchid
24 oz. capacity
SRP $11.99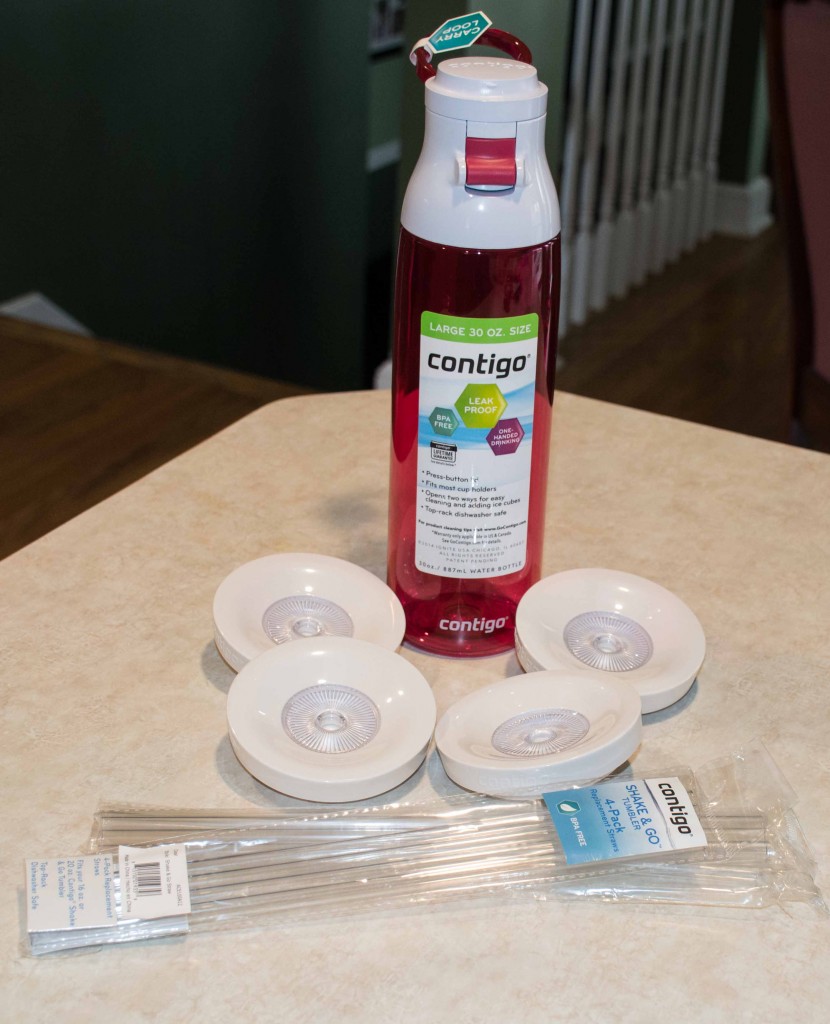 Contigo also sent me a 30 ounce Jackson bottle, some replacement lids for our Shake & Go cups and replacement straws.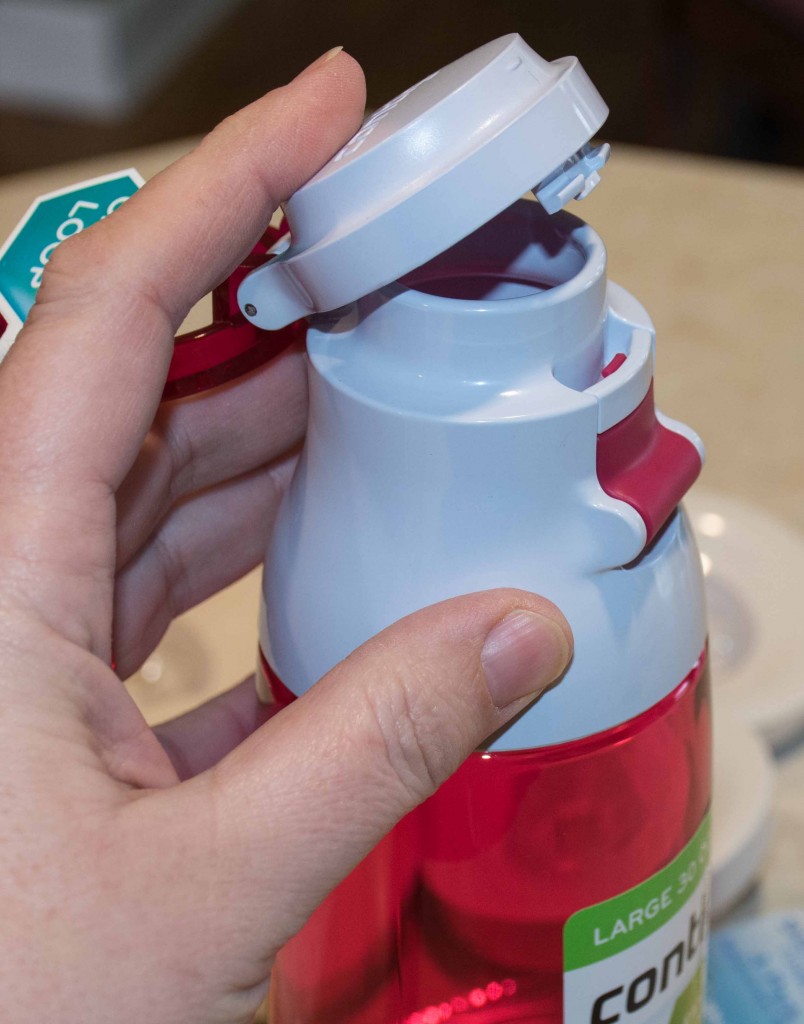 The Jackson is great for the person that likes an open lid and likes to gulp their water down (me).
With my new water consumption goals, having a 30 ounce bottle that I can easily drink quickly from has been great.
I will admit, though, that I have forgotten a time or two how "open" the lid is and tried to drink while someone else was driving… and received a splash of water in my face (go ahead… laugh. I did.).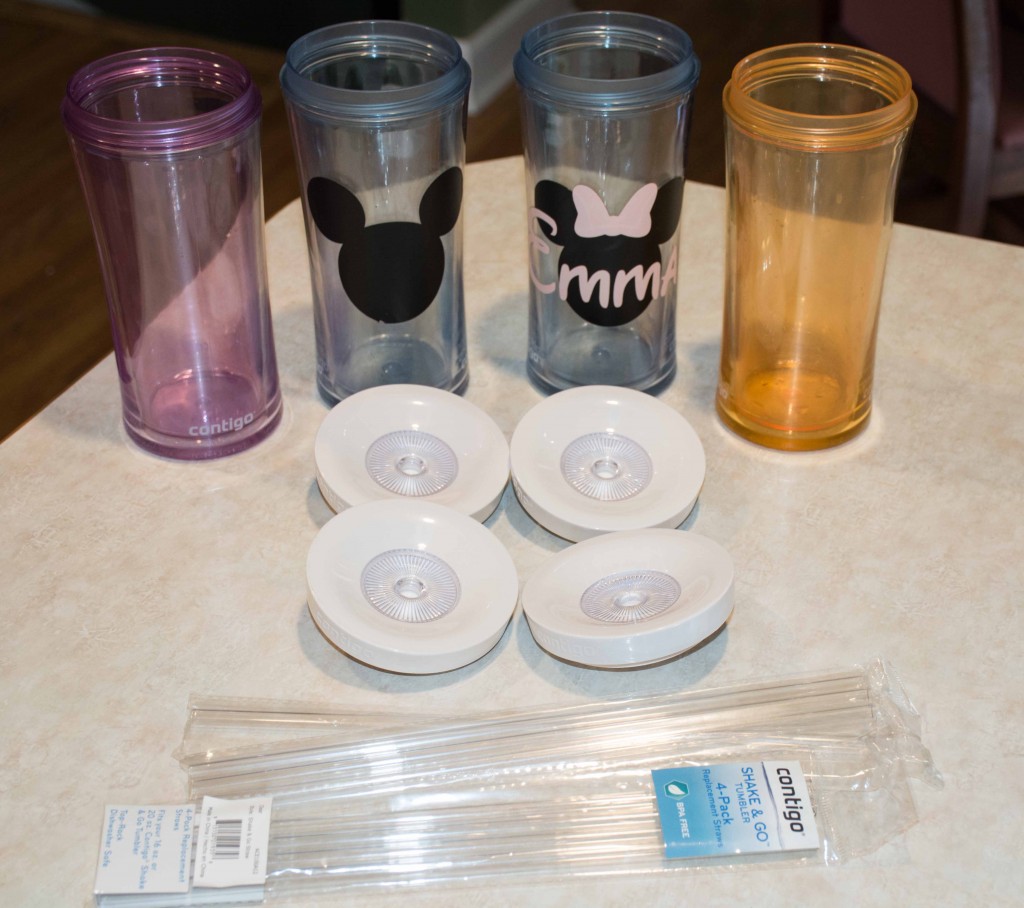 The Shake & Go lids were greatly appreciated. My kids have outgrown their sippy cups, but still like to bring their drinks out of the kitchen with them. The Shake & Go lids seal off unless and until a straw is in them. If the kids happen to tip it over (even with a straw in it) they have time to pick it up before creating a mess that would upset me.
Our cups are holding up fantastically, but because "someone" decided to clean the lids in (near boiling) water that was too hot… the seal warped and it would no long snap back and seal on it's own. The straws? Fabulous to have for ANY occasion really.
Connect with Contigo:
BUY IT:
You can purchase Contigo cups and water bottles on their site.
COUPON CODE: Use code Cortland20 to save 20% off any product order!
WIN IT:
ONE OurKidsMom reader is going to win four Cortland Water Bottles!
This giveaway ends at 11:59 PM EST on March 20, 2015.