Collectibles For Christmas
As the current holiday season approaches, thoughts turn to what gifts might be special to pick up for friends and loved ones.
The chances are you may know someone that is an avid collector of certain items. Maybe you know a man or a woman who collects coins. Baseball cards and other types of sports cards have been around for over a century. Who can forget reading comic books as a kid and coming back as an adult to collect issues of comics you treasured for a long time?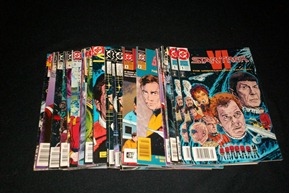 No matter what type of collectible attracts a person's attention, be it record albums, model cars or action figures, there is sure to be something out there this Christmas for collectors to cherish.
There are many websites that deal in specific types of collectibles. Coin dealers and sports-card dealers are a dime a dozen, although the sports memorabilia shops have dropped off in number since the collecting heyday of the late 1980s and 1990s. Some websites, like www.collectorscorner.com, bring everything under one roof. Types of universal dealers like this one mention stamps, coins, cards, dealers to find collectibles, and auctions, among other categories.
Sports-card collectors have plenty of options to choose from each year. Now that the number of card sets per season has dropped to a small amount, unopened packs or factory sets of baseball and football cards offer collectors the chance to gather up their favorite players all in one set. Those with a desire for older cards, with a chance to play the lottery and maybe hit a big card in one of the older packs, can go to card shops and buy unopened packs of older product. You may want to tear open the pack or even hold on to it in the hopes it will appreciate in value.
Comic-book aficionados have plenty of titles to pick from each year. Superhero comics like Batman and Superman seem to draw the most interest, and searches of websites or a visit to a comic-book store can produce good results. If your dealer doesn't have the comic book, he or she will know where to find it.
Model cars have become popular over the years. Hot Wheels and Matchbox cars have attracted the interest of kids and adults alike through the decades, and unopened blister packs with hard-to-find cars can attract huge interest from collectors.  Or maybe your collector friend is into finding coins, maybe nickels from every year from his or her birth until now. Coin dealers will know where to find the missing pieces on any collection.
Although albums have largely fallen out of favor with today's listening public, collecting the used or new vinyl has not. Variations like colored vinyl on Elvis Presley's final album while he was alive, "Moody Blue", are fun to track down. Albums may have hard-to-find covers. Maybe they were covers banned in this country for some reason but are now available.
The thrill of your friend opening up a special collectible and seeing the facial expression can make your Christmas fun and exciting. There are so many collectible items, it won't be hard to track them down. Well, some of them anyway.
This is a guest post by R. Wilcox