Do you have a big house, a yard, or an apartment where you could host a gathering? Here are our top recommendations for planning every detail and making your cocktail party a success!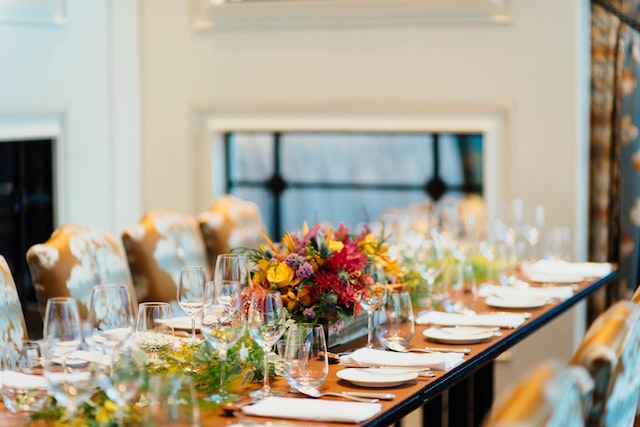 Make a Guest List 
It's excellent to remind everyone to throw the nicest cocktail party possible. Create the guest list a few days before the party or perhaps a few weeks in advance. 
Be cautious not to invite those that do not get along. It might ruin the party. 
Additionally, keep in mind who to invite based on the kind of event you are planning. 
It would be inappropriate to invite a senior to a party for young people. 
Choose the Best Cocktail Recipes 
Drinks are essential to every party. It's crucial to choose the appropriate beverage for the guests. Cocktails, whether they include quality alcohol from brands like Oddbins or not, are always welcome at celebrations. Also consider including sodas, syrups, and an "alcohol" label on your cocktails if there will be minors present. 
Keep an eye on the frequency of serving strong alcoholic cocktails, keeping in mind that the glass takes 45 minutes to take effect fully. 
Think about ice when you make your cocktails and put it in the glasses 15-20 minutes before the start of your party, especially if it is very hot. 
Make the Invitations 
Making lovely invitations is crucial. It can get tedious to send messages to every guest. 
Instead, take care of it beforehand by printing lovely invites on paper and mailing them. 
The invitations should keep up with the party's theme. 
Pick a Theme 
The selection of a party theme is optional. Depending on the situation. 
It is preferable to select a theme if the event has a meaning, such as a Halloween party. 
On the other hand, picking a theme will give meaning to the cocktail party and include the guests you want to be present with, such as a housewarming party or other special occasions. 
To have a themed party, you must, however, consider the decorations. 
For instance, when it comes to making Halloween party decorations, there are many inventive ways to make your thoughts come to life. Cotton balls can be used to make spider webs, while inflatables or papier-mâché can be used to make huge pumpkins. Custom inflatable products are used for any themed party as you can design anything that you think can uniquely decorate your party venue. You could also hang cut-out bat forms made from black construction paper or use stickers to create spider silhouettes on your walls.
Invest in Quality Food 
You shouldn't miss anything at the party. Make sure to get the party's snacks several days in advance. 
It is crucial to keep in mind that having snacks is preferable to eating large, complicated meals. No matter the time, guests are free to get snacks with their drinks. 
Think about mixing up the snacks, whether they are salty or sweet. Therefore, everyone is free to consume food at their leisure. 
If you're looking for an exciting catering option for your next event, you should consider food truck catering. Food trucks are a trendy and convenient way to serve your guests delicious food without having to worry about formal sit-down service. If you are located in areas where there are many food truck catering options, like Tampa Bay in Florida or Los Angeles, California you are lucky, as nothing can be better for your outdoor event. Tampa Bay is home to a variety of food trucks that offer a range of cuisines, from BBQ to tacos to gourmet grilled cheese. With food truck catering, you can choose the type of cuisine that best fits your event and budget. Follow us for more Tampa Bay food truck catering ideas and tips on how to make your event a success with this unique and exciting catering option.
Create a Music Playlist 
It's important to match the music selection to the selected theme. For instance, you shouldn't use 2000s rap music with an "80s" motif. 
Additionally, there is something for everyone, so make sure to mix up the musical genres, such as rock, jazz, disco, pop, etc. 
By searching for "background music lounge" or "jazz background music" on YouTube, you can find relaxing soundtracks that last a few hours and are perfect for a background sound. 
Organize Activities 
Use your cocktail party at home to plan entertainment! A karaoke or musical chair, where people dance around the chairs in a circle before sitting down each time the music stops, is just a great idea. 
Precautions To Take: Warn the Neighbors 
Last but not least, it is best to inform your neighbors that a party will be held. 
If one of your neighbors reports a disturbance during the night, it would be quite inconvenient if the police showed up at your house in the middle of the night, first to issue a warning and then to impose a fine of between 100 and 500 dollars. 
Legally, you are allowed to host one party each month that lasts till midnight as long as you give your neighbors one week's notice by displaying a poster. 
End of the Night 
Last but not least, if your guests are tired and drunk, let them sleep or at least rest before you ask them to leave. 
Make sure they are fit to travel when they leave your home and make sure to keep their keys and things secure in a locked area that only you and another trustworthy person have the key to. 
Have fun hosting your next party!