Cloud b Dreamz To Go Groovy Globes and Glow Cuddles Bear
Samples received. All opinions are my own.
Gift giving can be so hard. We recently found a cute and fun gift that will last from Cloud b that we are sure will be used on a daily basis..
I was sent the Glow Cuddles Bear and a pink and a blue Dreamz To Go Groovy Globes.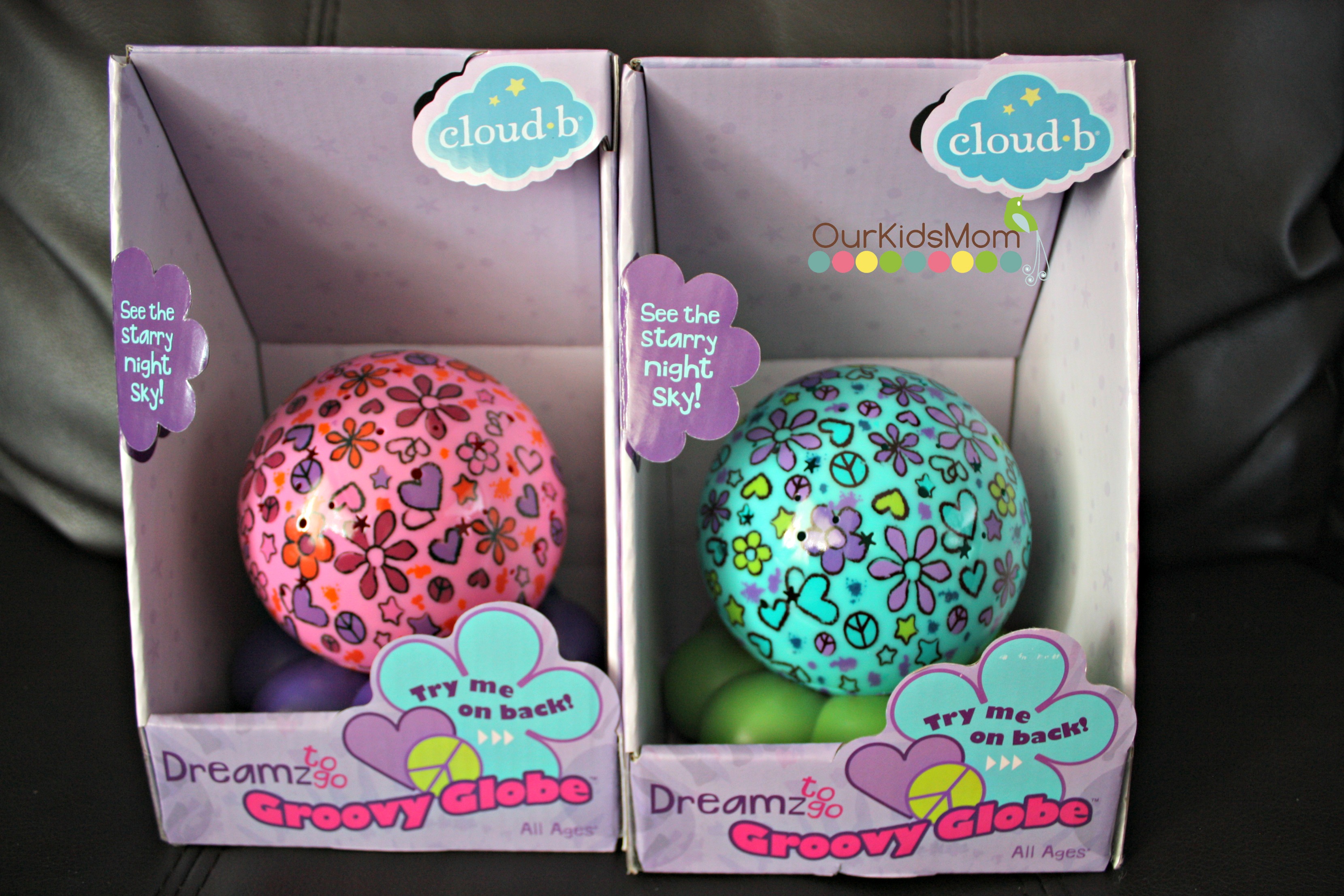 The Dreamz To Go Groovy Globes are colorful and fun, featuring fun hearts, flowers and peace signs, while projecting fun shapes all over your ceiling and walls.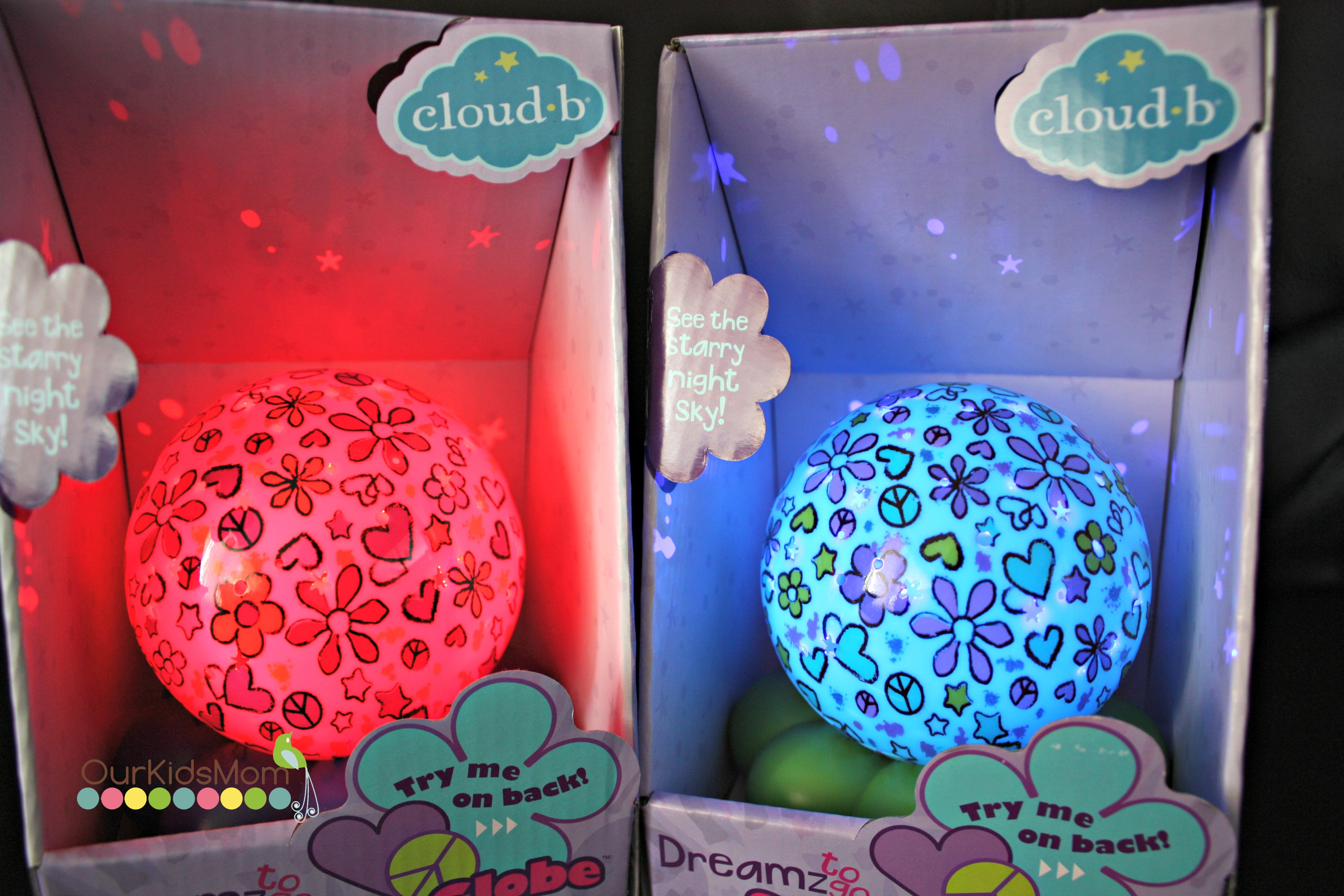 Each globe projects in 2 color options. The pink globe projects in either Blue or Red, and the blue globe projects in either blue or green. These Globes are a perfect size for little hands to carry with them or overnight trips to grandmas house. There is a 45 minute timer that will turn your globe off so your child will still be able to sleep in darkness.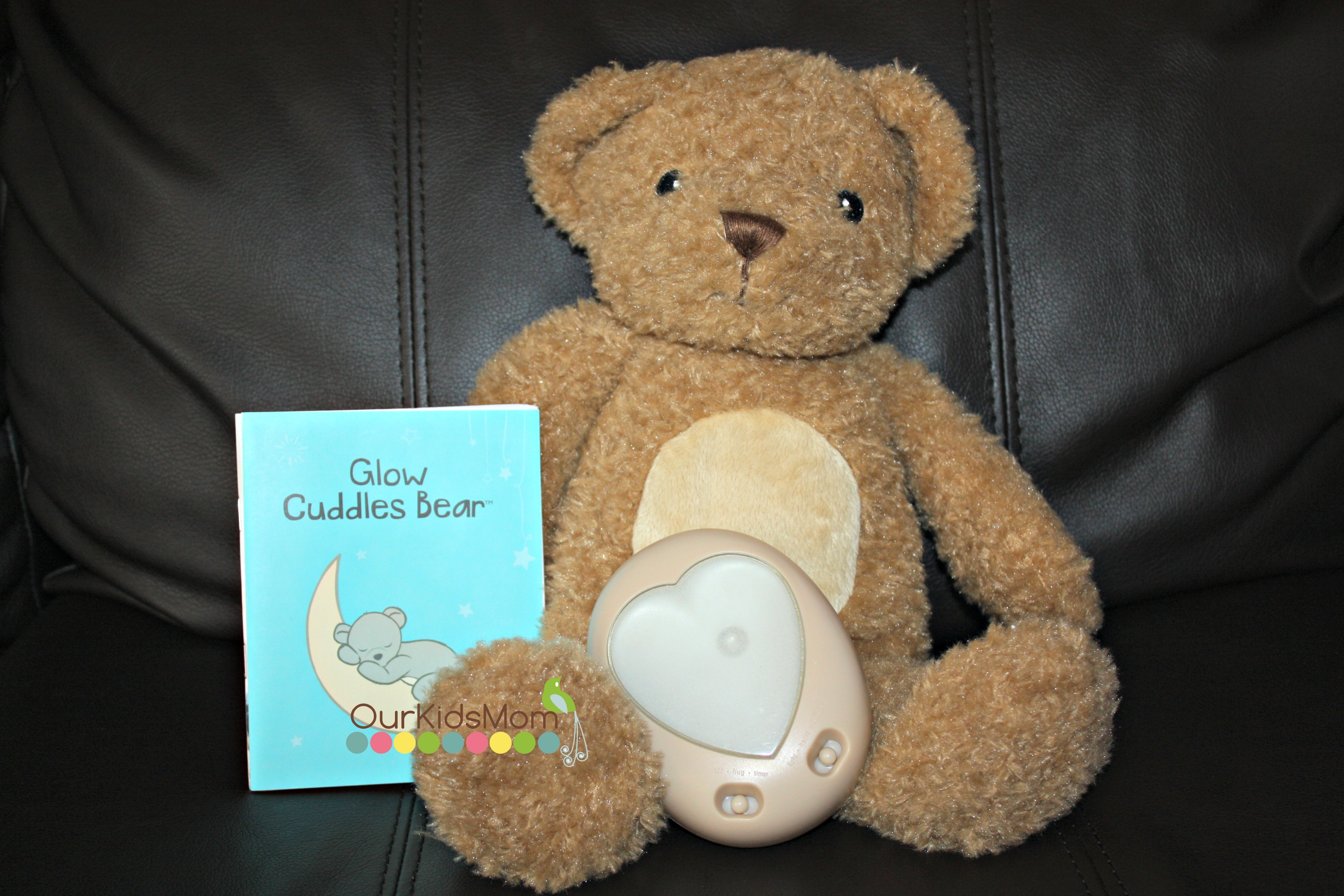 The Glow Cuddles Bear is adorable, he's a super soft plush bear that you have the option of having the glow heart in your bear or not. Just open the velcro on the side of your bear and slide the glowing heart inside.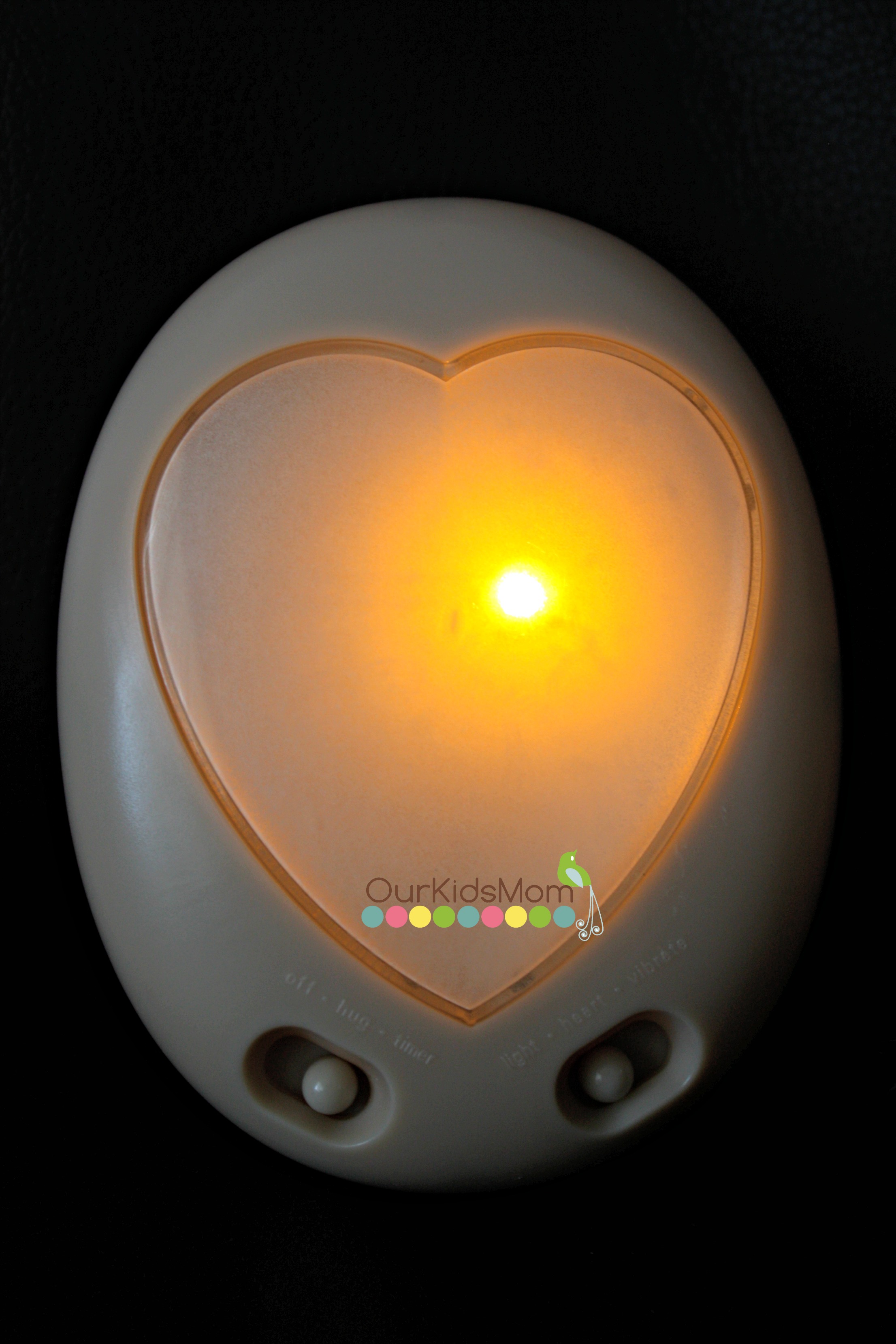 On the glowing heart is 2 slide buttons. The left is Off: This turns the whole bear off for when not in use. Hug: the heart will only turn on while the heart button is being pressed. Timer: The heart will stay on for 2 minutes when the heart is pressed. The right switch is Light: When the heart is pressed only the light will glow. Heartbeat: A gentle heartbeat will sooth your child with a gentle glow. Vibrate: A constant vibration with a gentle glow.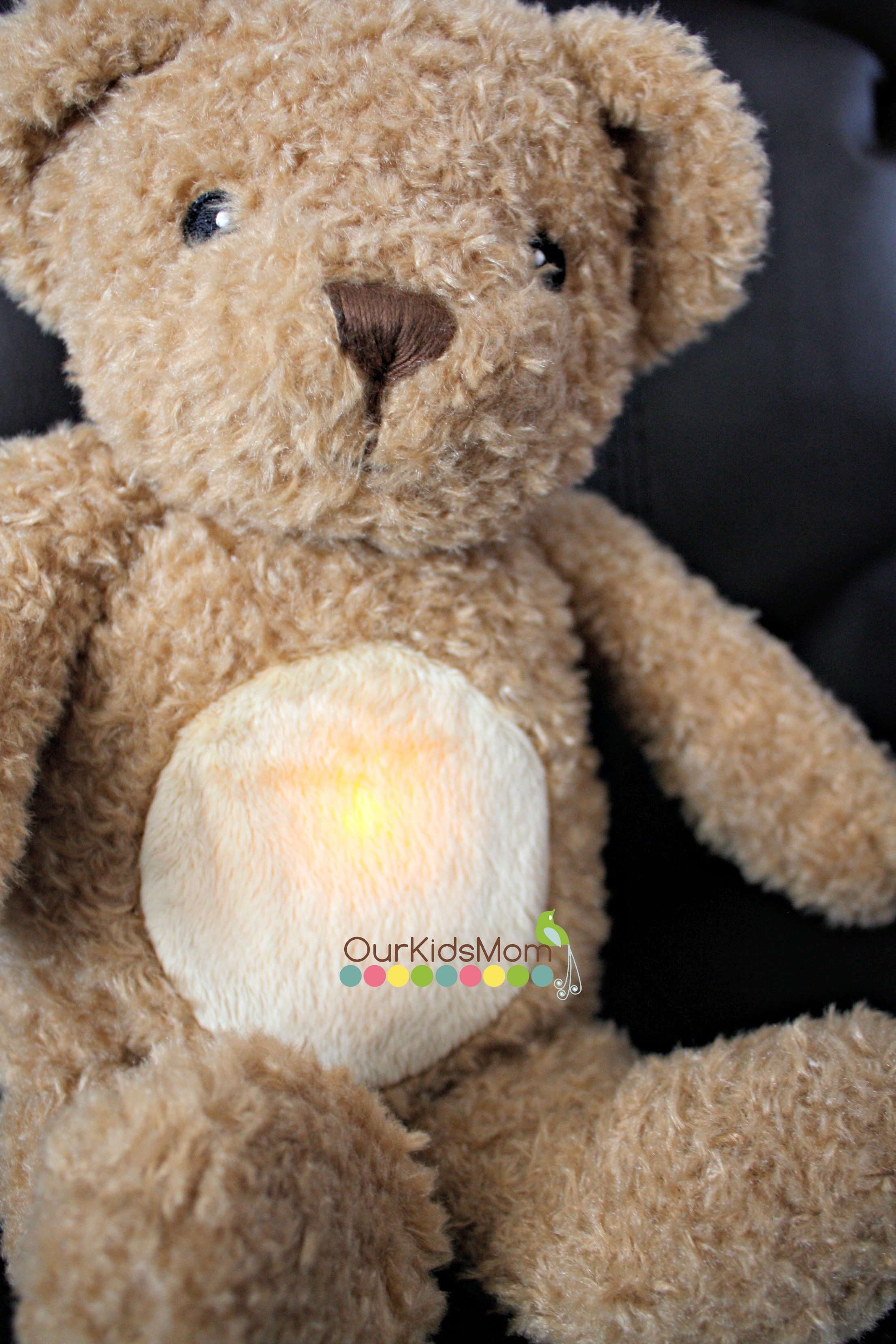 Bedtime can be a struggle with some kids, so why not make bedtime fun and exciting, making your kids want to go to bed. Cloud b has a fun and exciting line up of bed time pals to get your kids excited to climb into bed and turn on their very own groovy globes, squeeze their plush glow cuddles bear or interact with one of the other many things www.Cloudb.com has to offer.
Give a gift full of love from Cloud b.