My daughter, Kaytlin, is in her second year at college. She is paying her way through school in cash with the intention of graduating debt free. This has not been an easy process for her and she has come to find out that college textbooks are almost as expensive as the classes she is taking!

That's where BookRenter.com comes in!
Bookrenter, the original textbook rental company has saved students more than $101 million off their textbooks! Since 2008, BookRenter has saved hundreds upon hundreds of thousands of students up to 80% on the cost of textbooks.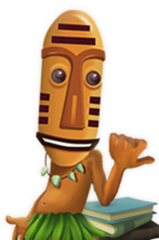 To celebrate their milestone and continue encouraging college success,
they are giving away $100,000 in textbook credit to Facebook fans.
They are giving away textbook credits for bookrenter.com in $10, $20, $50, $100, $200 and $500 increments. 
All you have to do is visit BookRenter's Facebook page to claim your savings.
Everyone wins! 
So hurry up and click! The giveaway ends when the money runs out or until October 1st.
 
"It's been our privilege to save students more than one hundred million dollars, and we know this is just the beginning," said BookRenter Founder, Colin Barceloux. "Textbooks are the second highest cost associated with education, but we're fighting to change that one book at a time."
Head on over to Facebook and see how many Tiki Bucks you win! Kaytlin saved a bunch on her textbooks this semester at BookRenter.com!
This post brought to you by BookRenter.com. All opinions are 100% my own.