Church Hill Classics Diploma Frame
This post is part of the blogger program by Church Hill Classics and The Motherhood, who compensated me for my time. Opinions, experiences and photos shared here are my own, and I hope you enjoy them.
It seems like only yesterday she was born, and now my baby girl is graduating from college.
I've thought long and hard about gift ideas for the big day. Graduation is a huge milestone… it's the payoff for years (and years) of hard work and sacrifice. I hope that like myself, she will look back on college with extreme pride and feel accomplished.
After all of the time and money spent earning that degree, it would be a shame for her diploma to end up in a drawer, forgotten about, or even destroyed!
That's why we decided to get her a Diploma Frame from Church Hill Classics.  Church Hill Classics is a professional framing company that helps graduates preserve and showcase those hard-earned diplomas with officially licensed frames.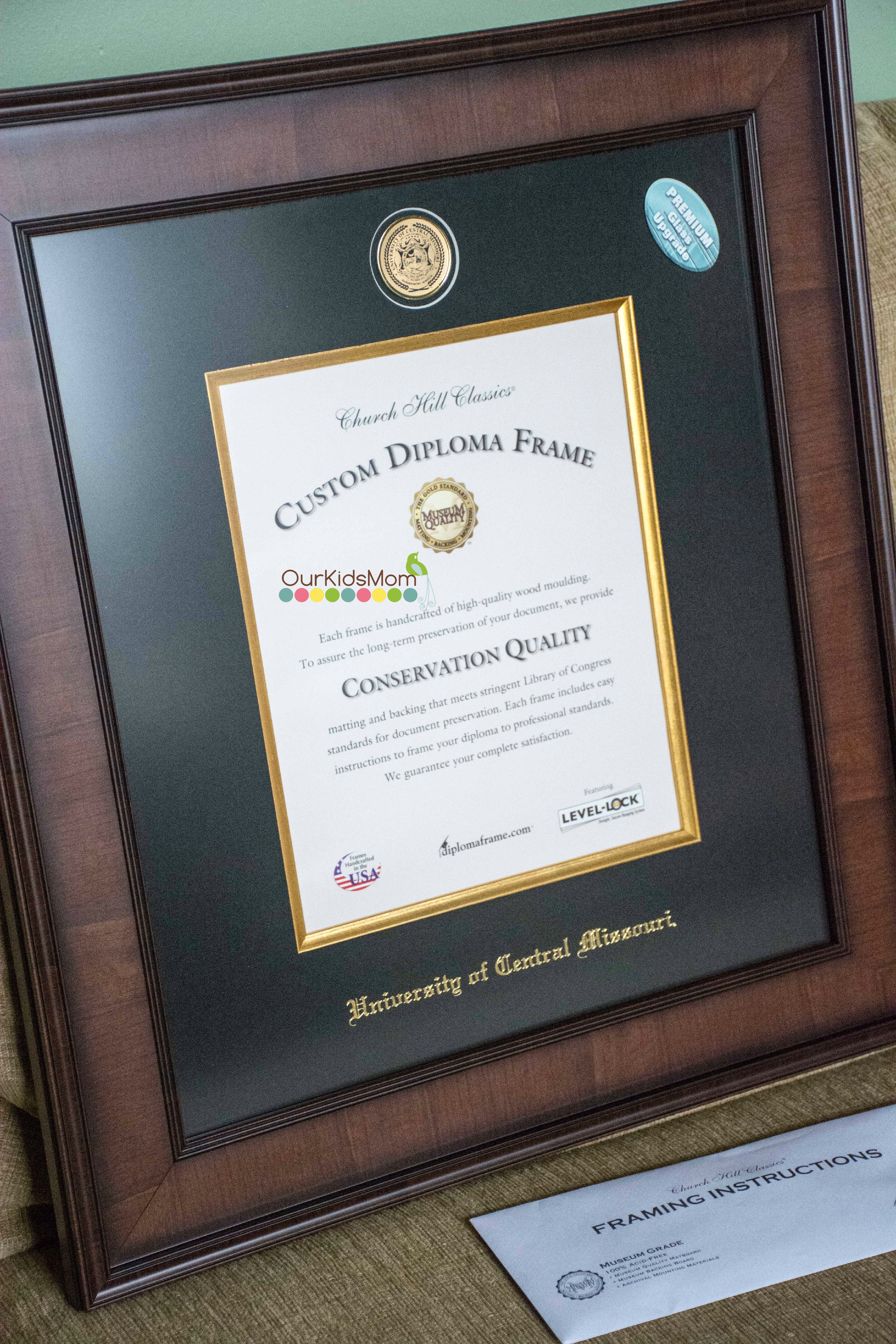 A diploma frame is a gift that won't be forgotten. In ten years, a graduate might forget how much money they got from Aunt Mary or the pen from Joe, but they will always remember who gave them their beautiful diploma frame.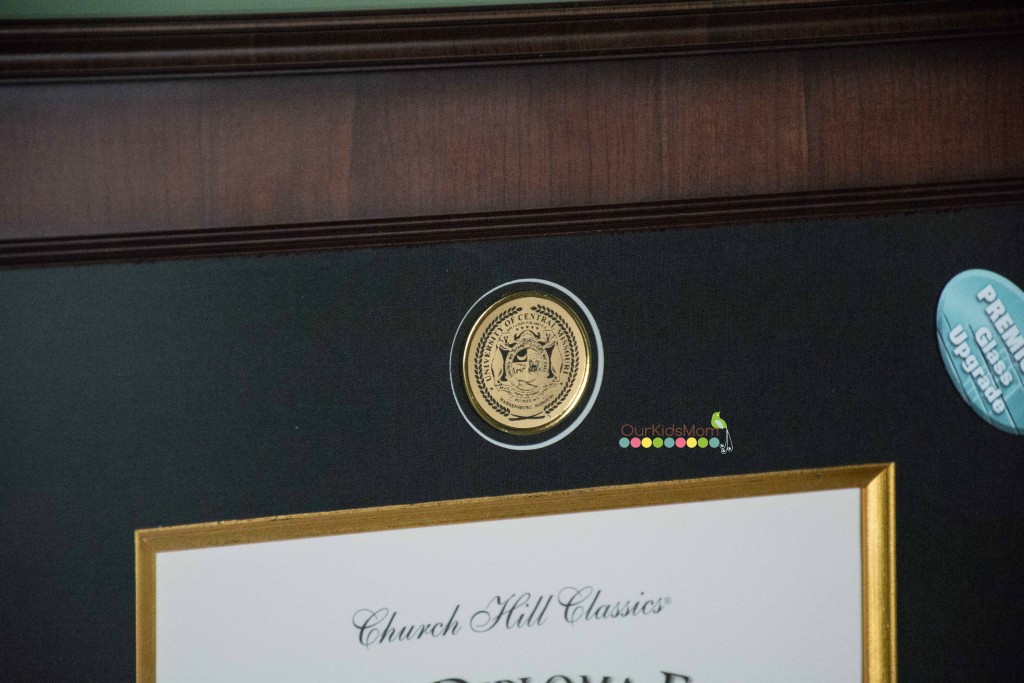 With all of their diploma frames handcrafted in the USA, Church Hill Classics offers an extensive selection of custom frame styles for more than 1,500 colleges and universities.
Your gift will be personal for your recipient because you can choose from frames featuring unique, color-enameled medallions of the school seal or athletic logo, beautiful campus images, foil embossing of the school name and/or seal and even an opening for a tassel.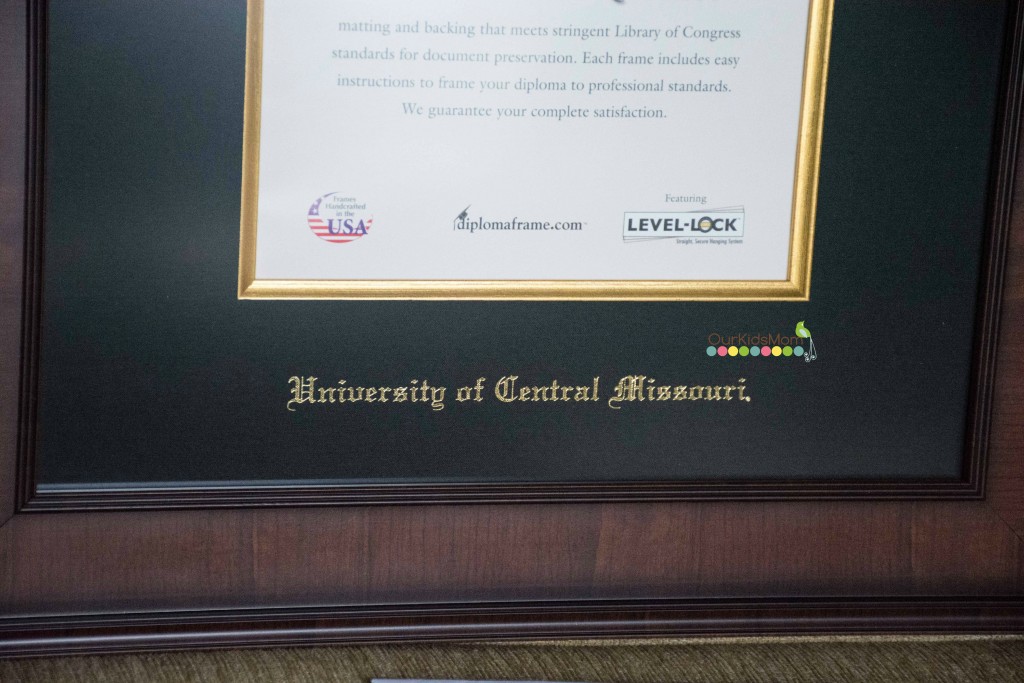 We were able to customize our frame with the frame moulding and matting options we wanted to get the look that would best compliment our daughter's home and her diploma. There's something to meet everyone's personal style!
My daughter is graduating from UCM and the variety we had to choose from was impressive. We chose the Presidential Gold Engraved Diploma Frame in Madison with Black Linen and Gold Fillet Mats. We upgraded our glass to conservation UV + reflection control just because I've seen significant damage to my precious documents over the years and I want my daughter's diploma to stay looking like new.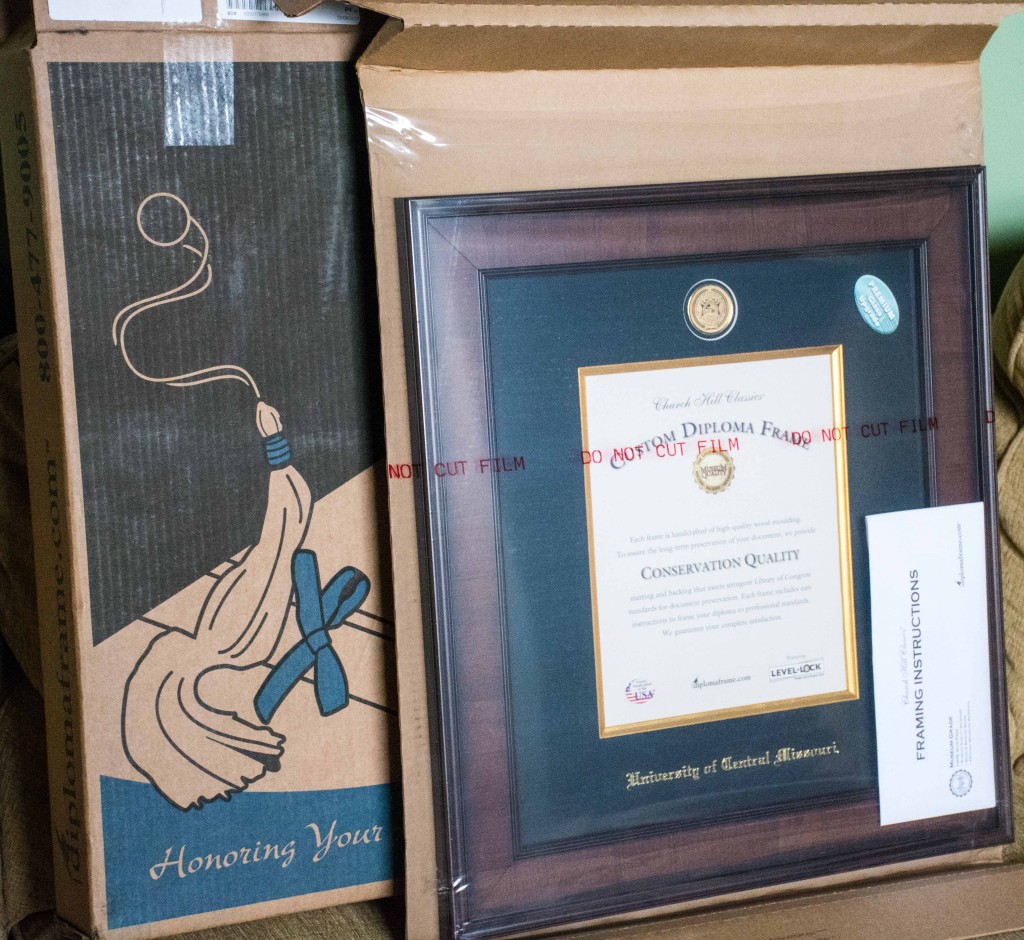 I was a little worried about how it would arrive because our experience with some of our carriers have not been great lately.
Church Hill Classics did a fabulous job protecting our frame and, as you can see, it arrived safe from harm. I love how the packaging allows you to remove the frame to inspect it, but still allows you to re-insert the frame back into the protective film for gifting. If your student is still not settled in their forever home they will be appreciative of this packaging. Their frame will move safely from apartment to home without worry.
In a recent survey conducted by The Motherhood, 98 percent of respondents who have a close relative graduating from college this year haven't yet purchased a graduation gift for him or her. I think I've just found their answer!
Connect with Church Hill Classics:
BUY IT: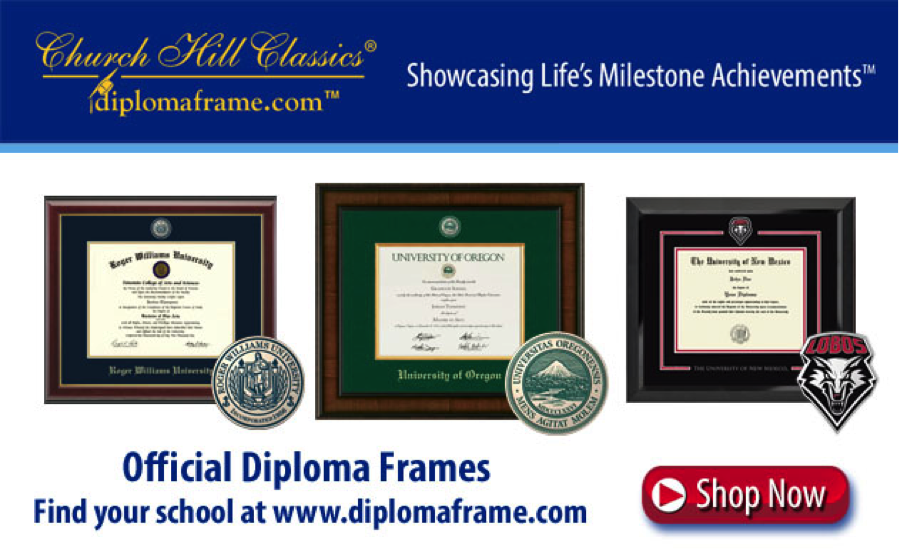 WIN IT:
ONE OurKidsMom reader is going to win their choice of diploma frame up to $200!
This giveaway ends at 11:59 PM EST on April 3, 2015.