Chris Perondi's Stunt Dog Experience | Branson, MO #ExploreBranson
Disclosure: I have been invited to Branson, MO by US Family Guide Blogger Network and Explore Branson to experience some of the attractions. All opinions are my own and may differ from yours.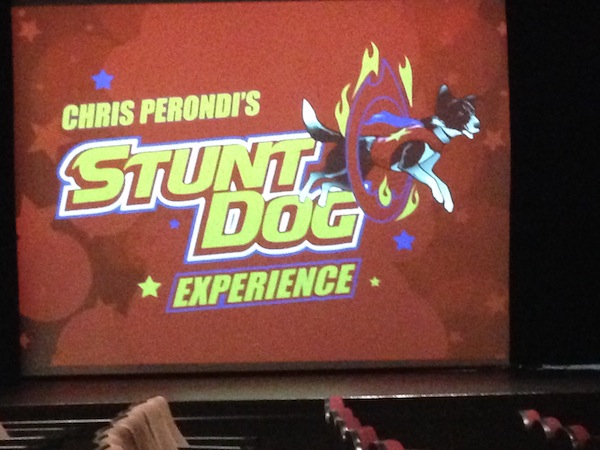 Chris Perondi's Stunt Dog Experience!
I love dogs and when they perform, I think it's amazing. Chris Perondi's Stunt Dog Experience was one of the shows that I chose as part of my itinerary for my Branson, MO trip. I knew the show would be amazing and I wasn't disappointed. Chris Perondi's Stunt Dog Experience is located in the Clay Cooper Theatre on 3216 West 76 Country Blvd. Branson MO 65616. There are also other shows performed there as well including the Haygoods, Joseph Hall, Red, Hot & Blue, Mel Tillis and Buckets & Boards just to name a few.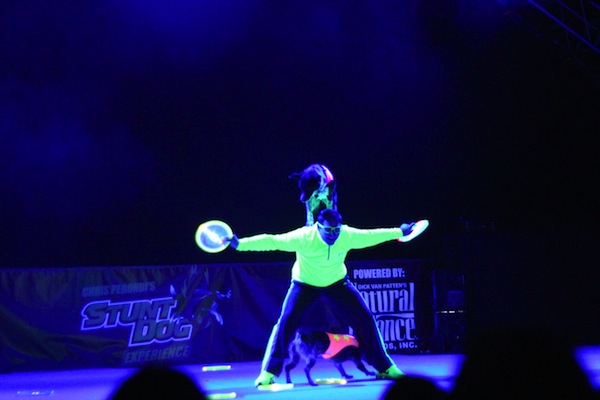 Chris Perondi starts off the Stunt Dog Experience by doing a few frisbee tricks with his dogs. All the dogs have been rescued which I think is great because they all need a loving home. Next up, there was a competition between one half of the theatre and the other. We were on the blue team and although I don't like to brag…ahem…our dogs won.
It always amazes me how they get them to do some air stunts, comedy antics, doggie dances, and athletic feats. I was lucky if I could get my dogs to catch a tennis ball.  They can jump really high and catch frisbees and balls pretty darn good.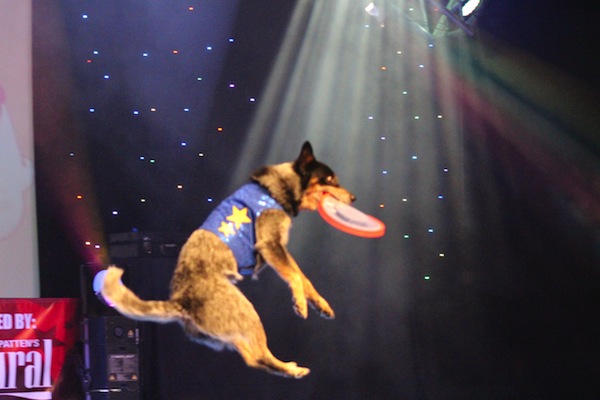 These dogs are so good as a matter of fact, that they have been featured on shows as Ellen DeGeneres, Oprah, the Tonight Show, Animal Planet's Pet Stars, and more!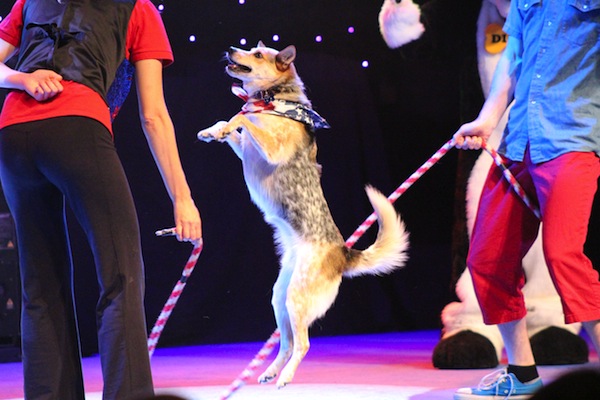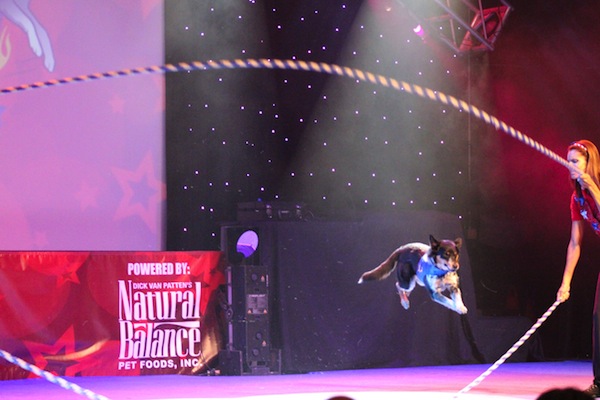 Even if you aren't a huge dog lover, as I am, I'm pretty sure you will enjoy the show. It's great for all ages, from 0 – 100. They even showed us how they teach the dogs to catch a frisbee in mid air. During the intermission, you could have your picture taken with one of the stars from the show. You could also purchase one of the training DVD's that showed you how to teach your dog to do these amazing feats.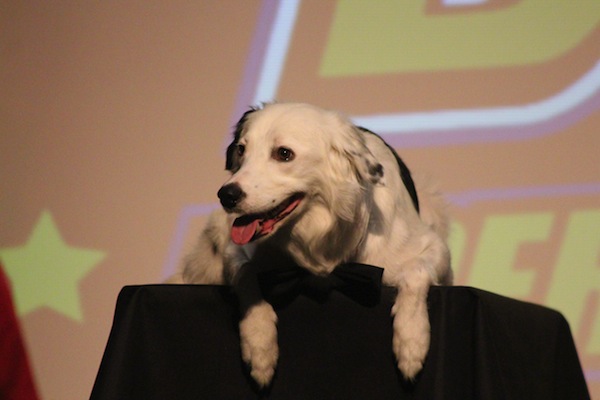 At the end of the show, they had a tribute to service men and women and the dogs that are involved in the wars as well.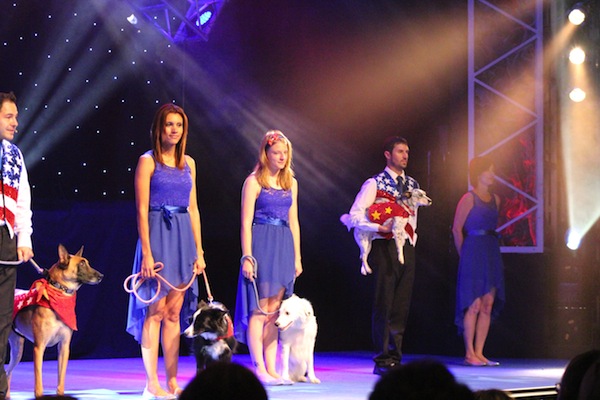 You can find out more about the Stunt Dog Experience on the Clay Cooper website and connect with them on Facebook.