Chipotle Catering
Thank you to Chipotle for sponsoring today's conversation. All opinions remain my own.
A couple of weeks ago I shared my plans for feeding the crowd at my son's graduation party. After a short conversation with him I knew Chipotle catering was my only option … mainly because Chipotle is the only word out of his mouth when he's asked where he wants to eat.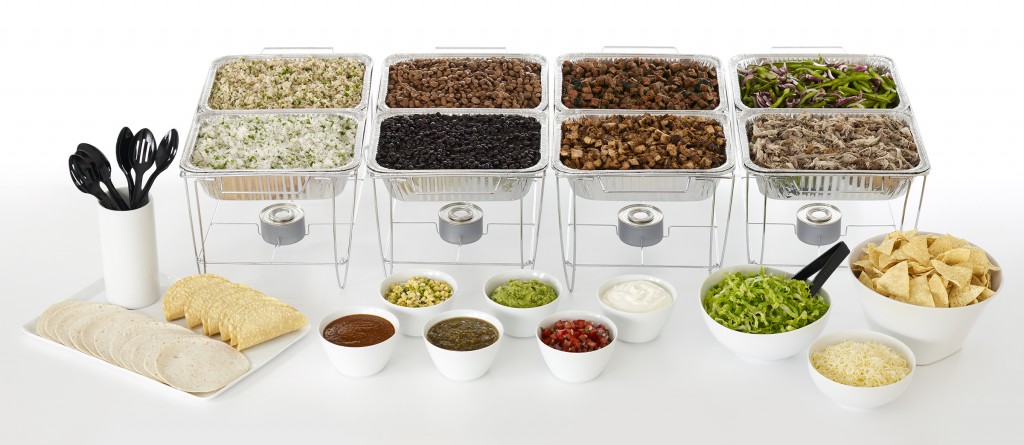 I placed an order for The Big Spread (3 meats) and relaxed as I knew that the food was in good hands. There was so much planning to do for the party that it was a huge relief to not have to worry about food.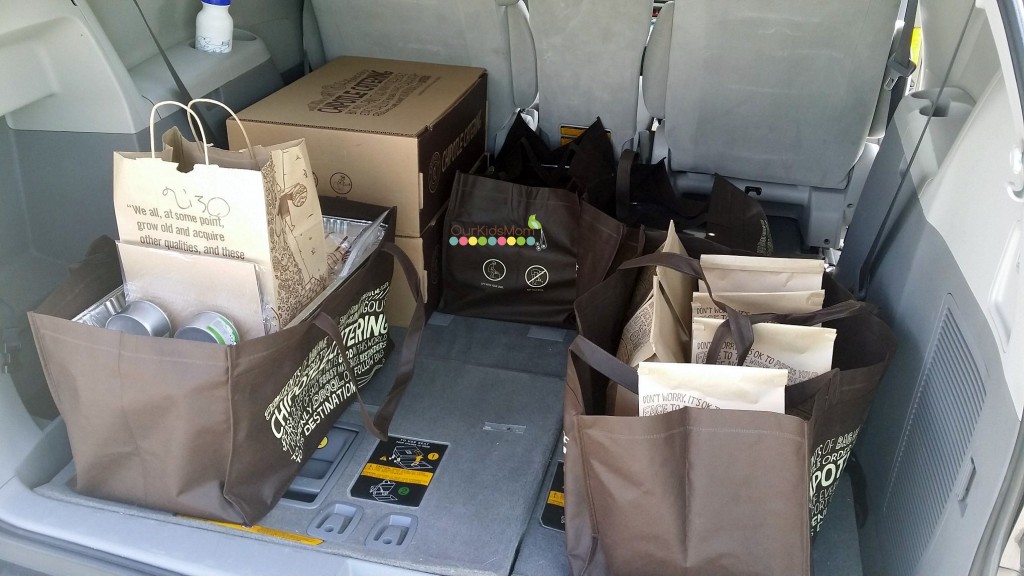 I arrived at my scheduled pick up time and was greeted with smiles from the Chipotle team. After a few minutes at the register they asked if I could pull up to the door so they could load my van.
One brown bag was full of chips and crunchy tacos, another with bowls, forks, napkins, fuel and the setup for the warmers. The other two bags were full of the hot food. The two big boxes in the left back were full of the cold food items.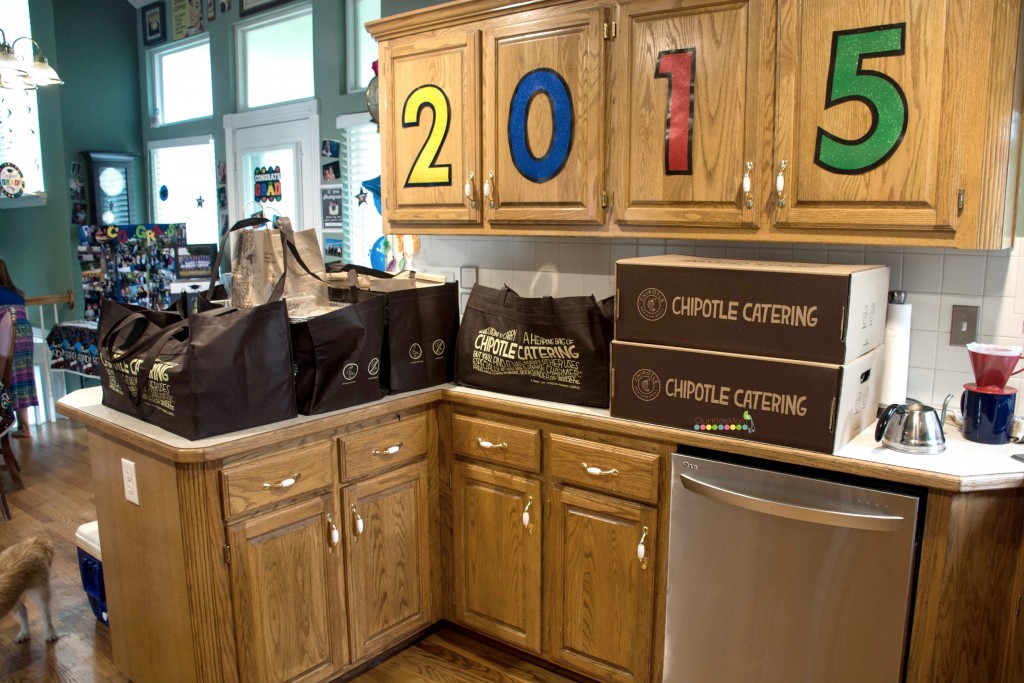 I honestly thought it was going to be a huge pain to bring in food for 40+ people but the way it was boxed we had it in the house in a matter of a few minutes.
My next concern was how on earth I would get this set up. Fortunately Chipotle includes an instruction sheet on how to set up the warmers. I was really worried for nothing because I had the entire service set up in less than five minutes.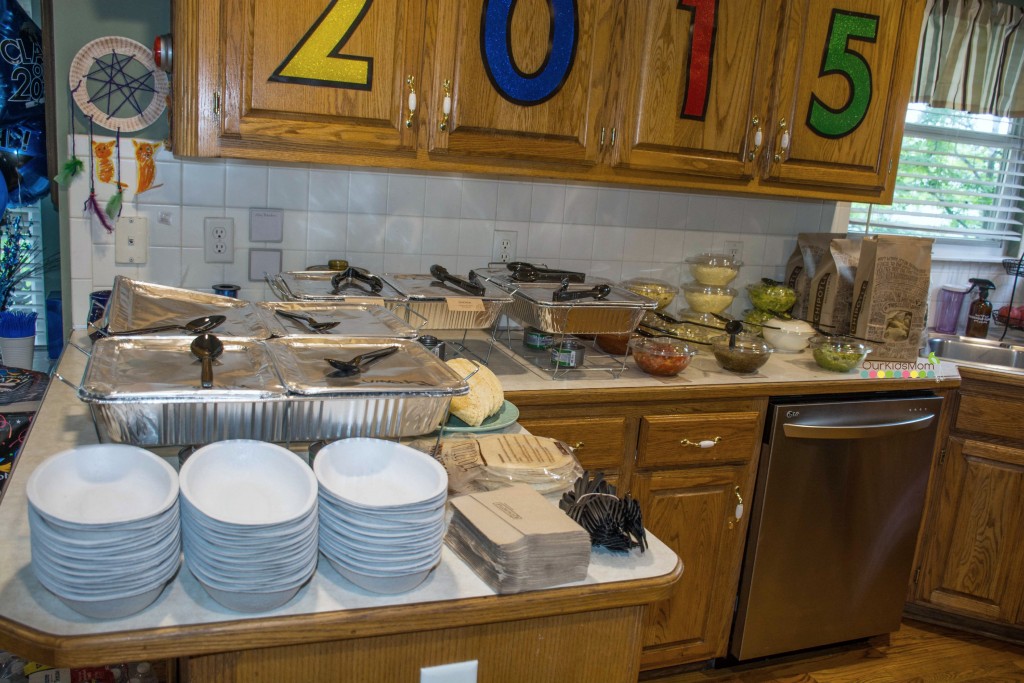 Our original party was supposed to be outside and I had unlimited room. Because of a nasty storm rolling in we changed plans quickly, but I had worried about where we would put everything. Fortunately, the entire setup fit nicely on our kitchen countertop.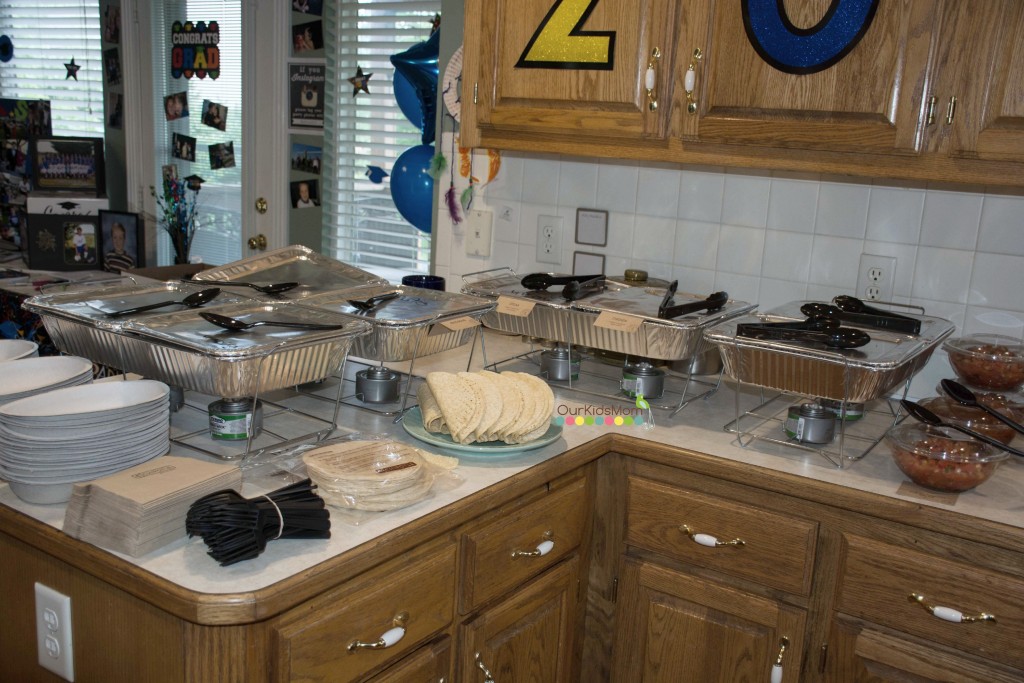 I had the five warmers set up in order like you would find it at the actual store. Going through the line was second nature to the Chipotle addict. Rice, beans, meat, and veggies…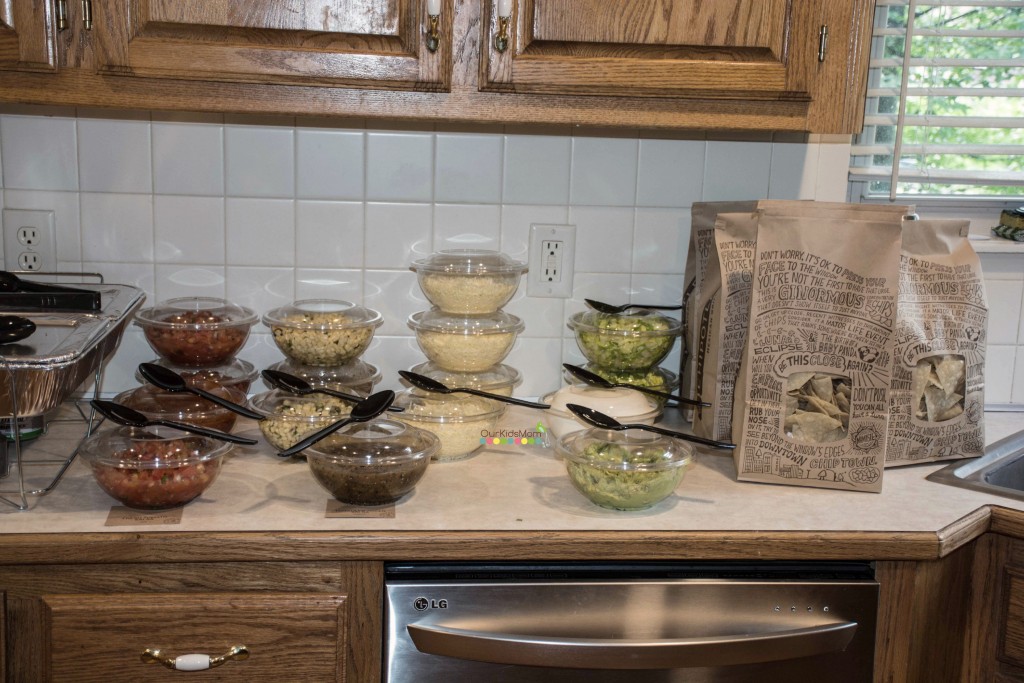 The salsas, cheese, sour cream, guacamole and lettuce were next.
One of Joshua's requests was that I make sure Chipotle's chips were included. The lime salt on these "make" the bowl for him and I don't blame him really. I can sit and eat them alone… the lime salt gives them a little zing that makes them irresistible.
I was thankful that the Big Spread included several bags of chips and some crunchy tacos. We were also given 2 bags of soft tacos as well.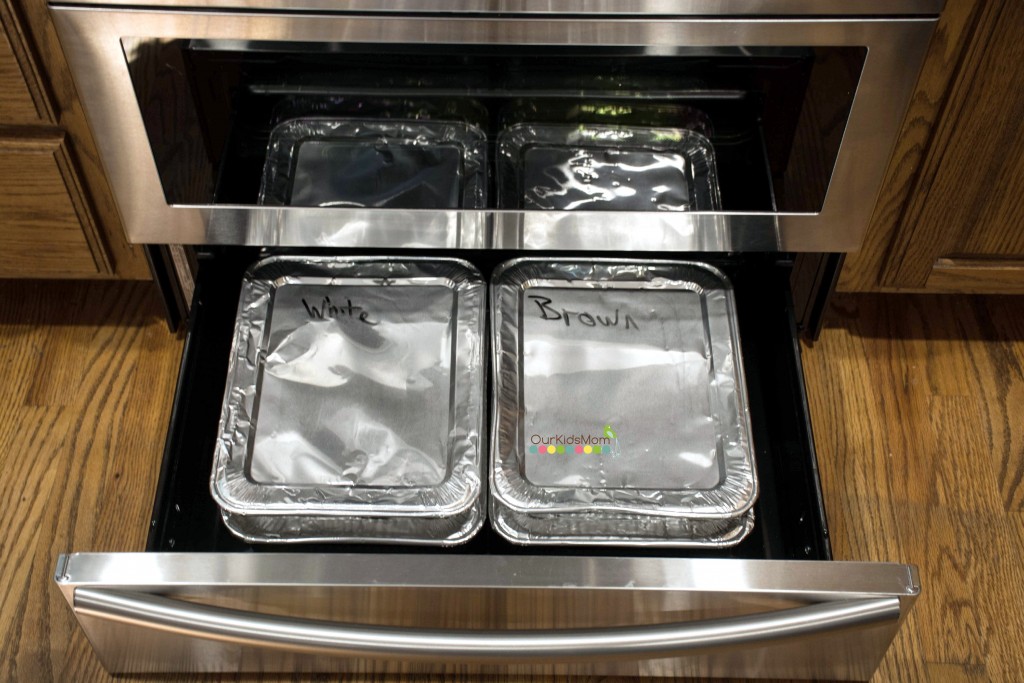 Because of our limited counter space I put my duplicate containers in the warming drawer of my oven. We were given 2 containers each of white rice, brown rice, pinto beans and black beans.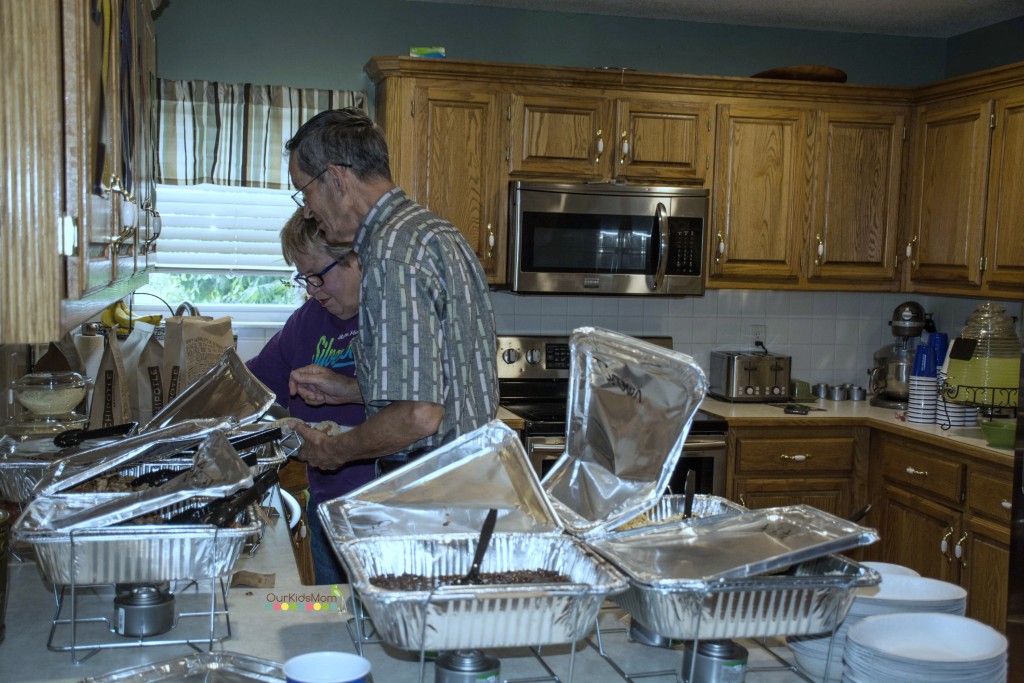 Our first guests arrived and eagerly dove in. I tried my best to keep the foil lids on to help keep the heat in, but really the heat coming from the fuel was boiling the water in the reserve pan below the food so I wasn't overly worried.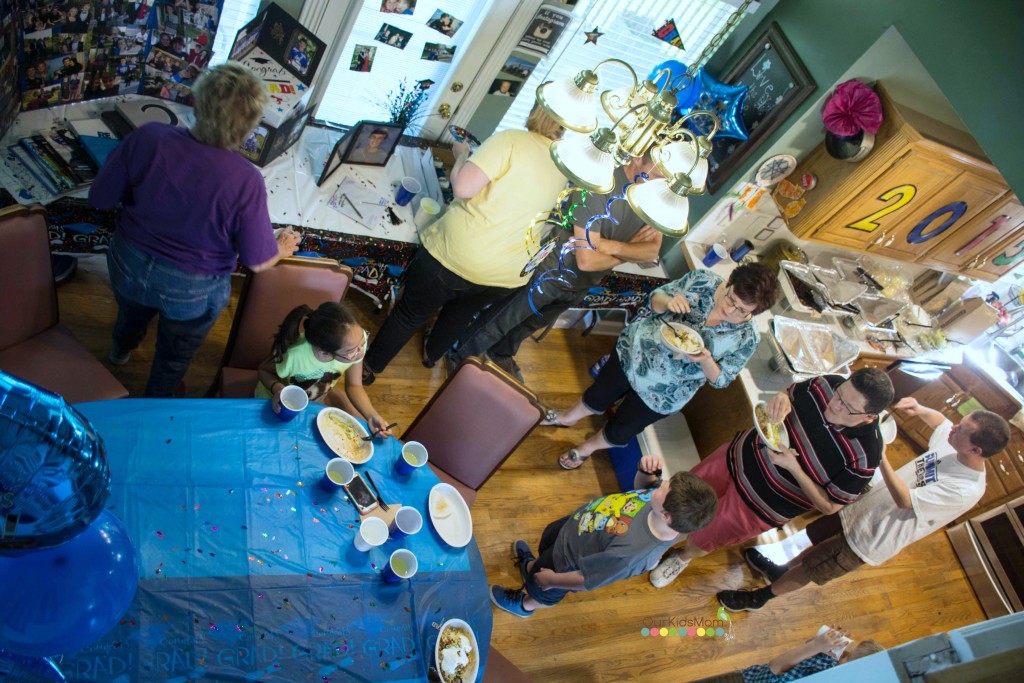 The flow of people was steady throughout the night and during a few moments we were nearly shoulder to shoulder.
I really wish we had counted how many people came through to eat, but I can tell you that there were only 6 bowls left from the 53 they sent home with me. I saw a few people go back for seconds, too!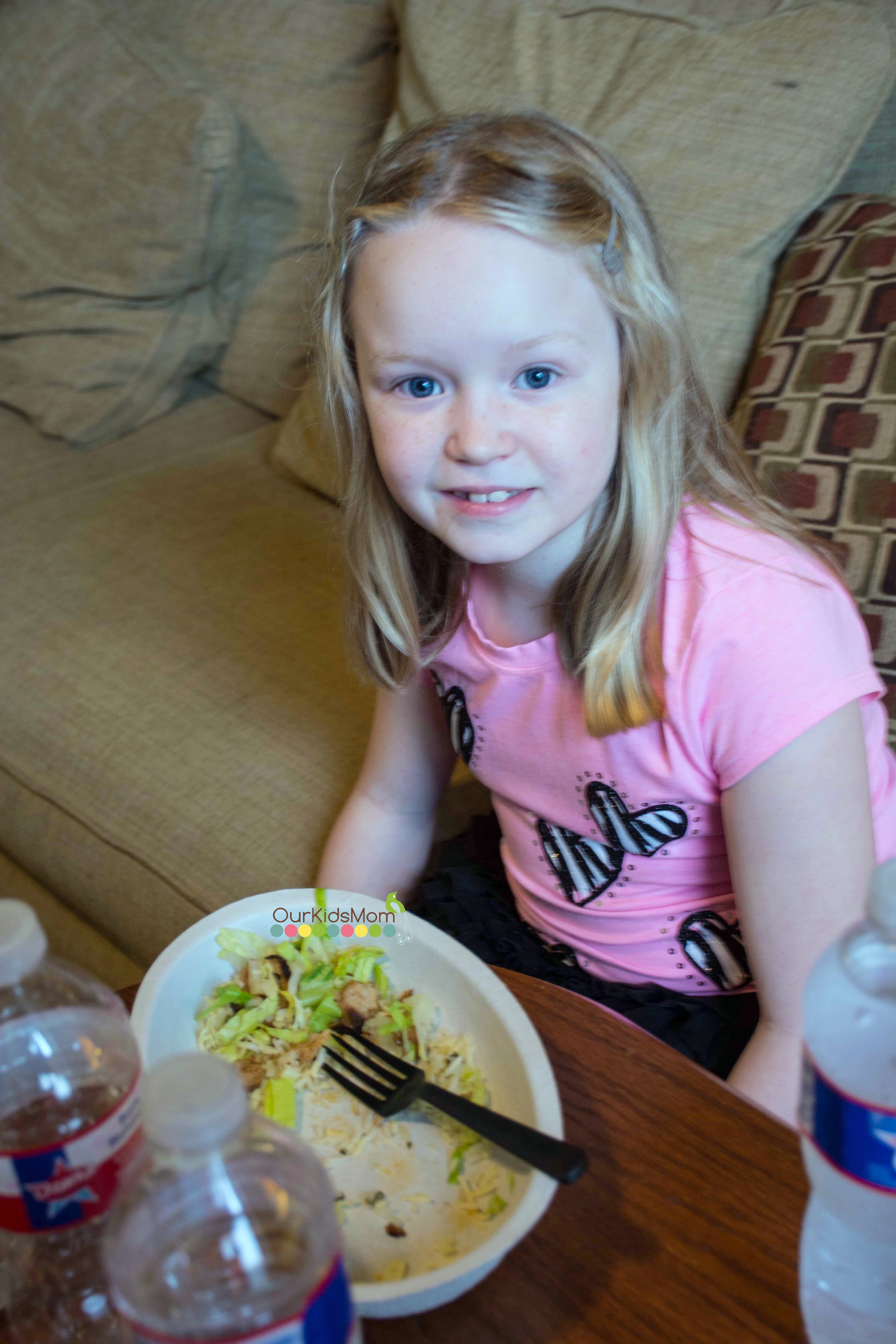 Chipotle was such an easy decision for us, but not just for the convenience of it all. With Chipotle everyone could customize their bowl to their tastes. Some of the kids didn't like beans, some only wanted meat and rice, some wanted everything swirled and mixed together as a dip.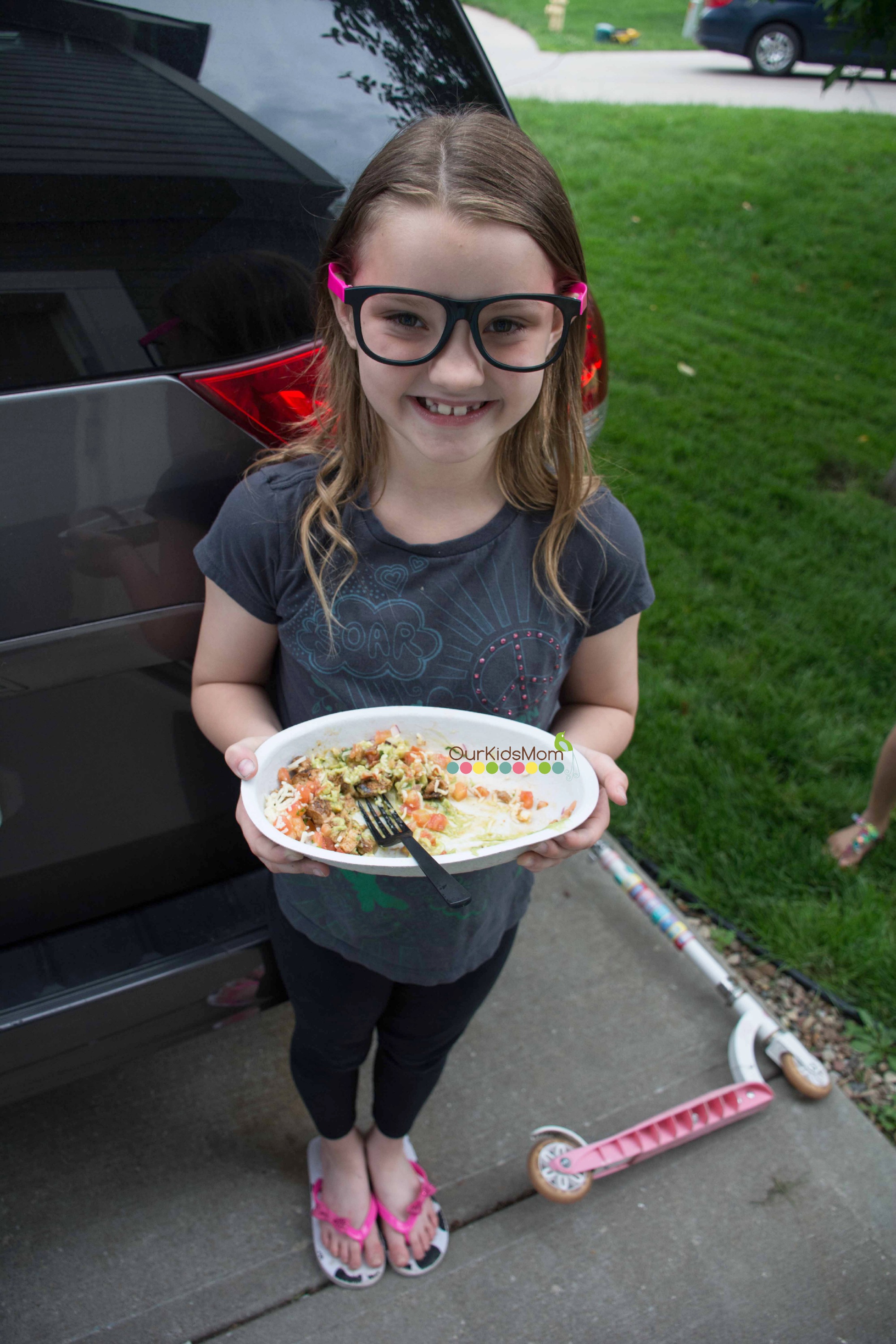 Every bowl had a unique look to it and every person had a smile on their face.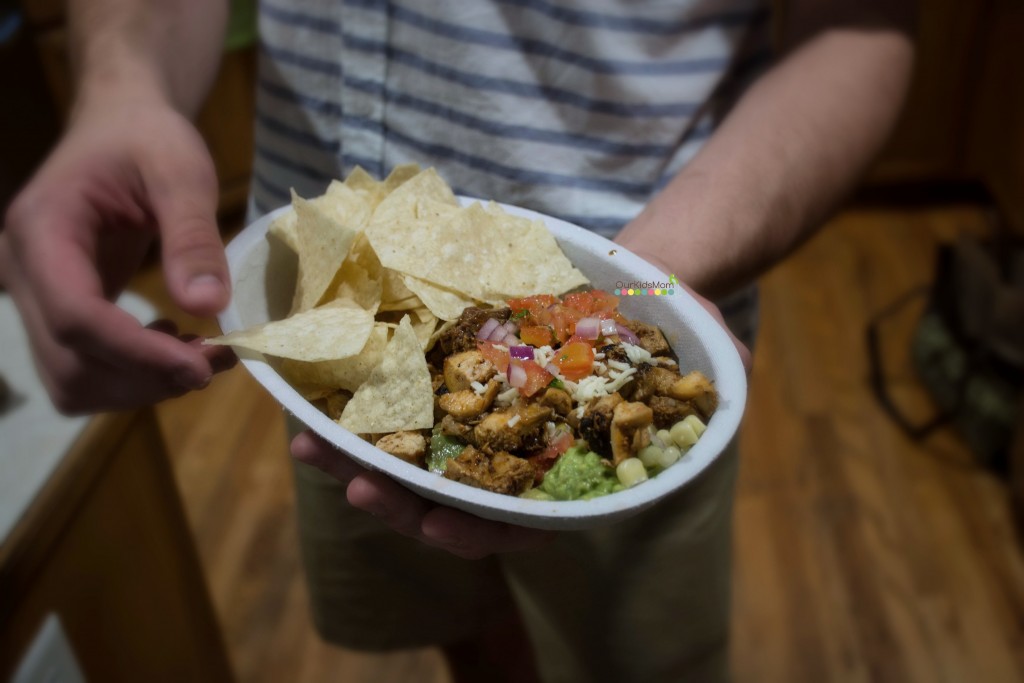 The graduates bowl was refilled a few times, each time a different way.
When all was said and done our service for 40 was very generous. Forty-seven bowls were used, but yet we had an entire tray of white rice, brown rice, pinto beans, black beans and chicken as well as salsas, lettuce and sour cream left over for future lunches and dinners. There were two bags of chips left for us to enjoy as well as a bag of crunchy tacos, too!
I think the only item we all wish we had received more of was the guacamole as it was a very popular item and disappeared rather quickly.
Considering what we had left over, we might have been able to get by with catering for 20 if we planned everything just right and had a few munchies on the side for when we ran out, Chipotle Catering was that generous.
Our decision to use Chipotle's "Graduatering" (graduation catering) was the best decision we made for our party.
Have a group gathering you need to supply food for?
Consider Chipotle Catering! You can order with 
only 24 hours notice!
Everything you need to know can be found on the Chipotle website.
What is your favorite thing to get at Chipotle? Do you have a crazy "mix" ? Tell us about it!