CHINCHAR / MALONEY Handmade Jewelry
Sample received for review.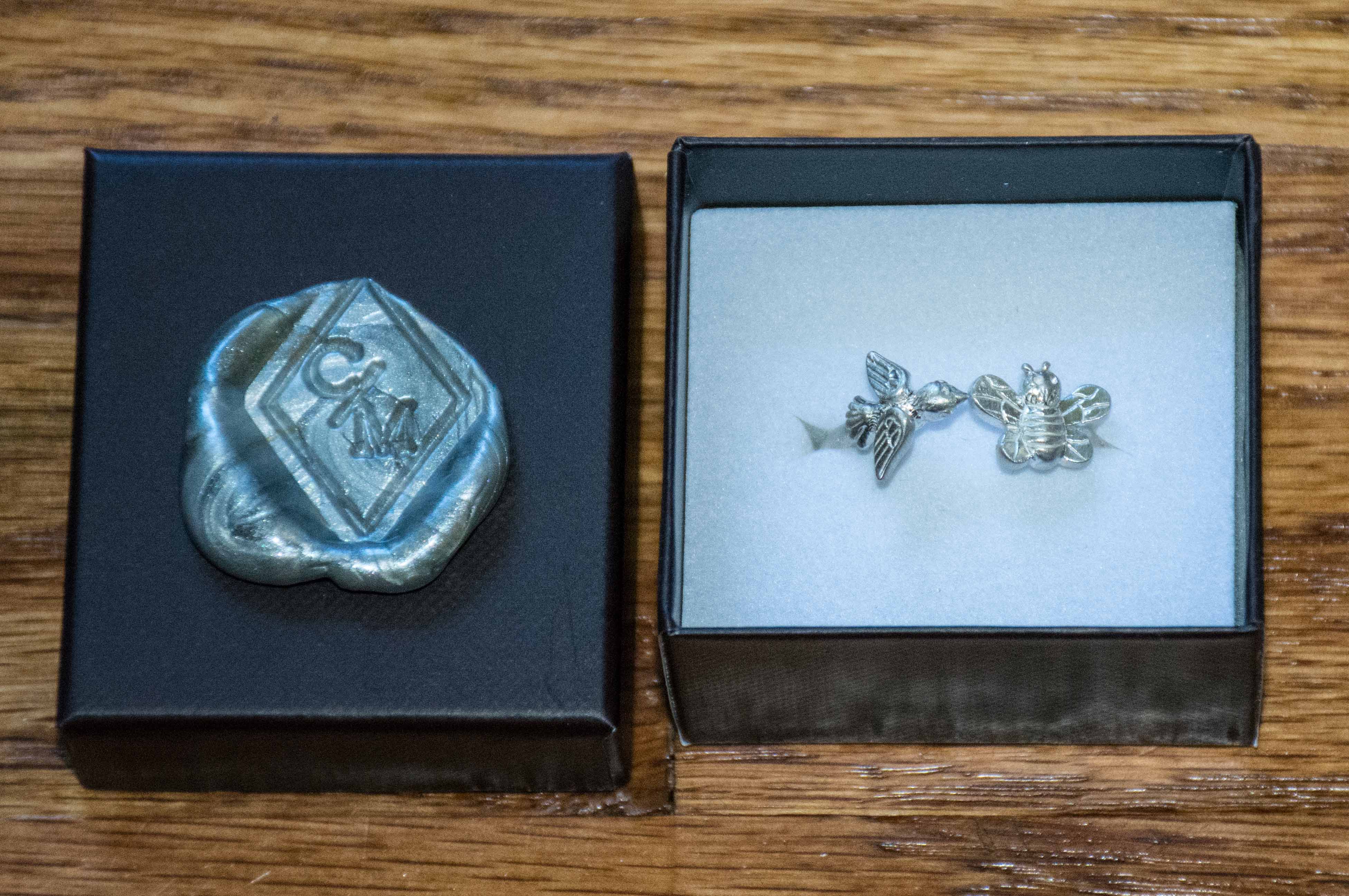 If you've been following me for a while, you know that this year my husband and I decided to become beekeepers. We have quickly learned to love these girls and I enjoy spending time watching them work.
So when I was looking through the Chinchar / Maloney site and found this adorable Bird and Bee Ring in Silver, I had to have it.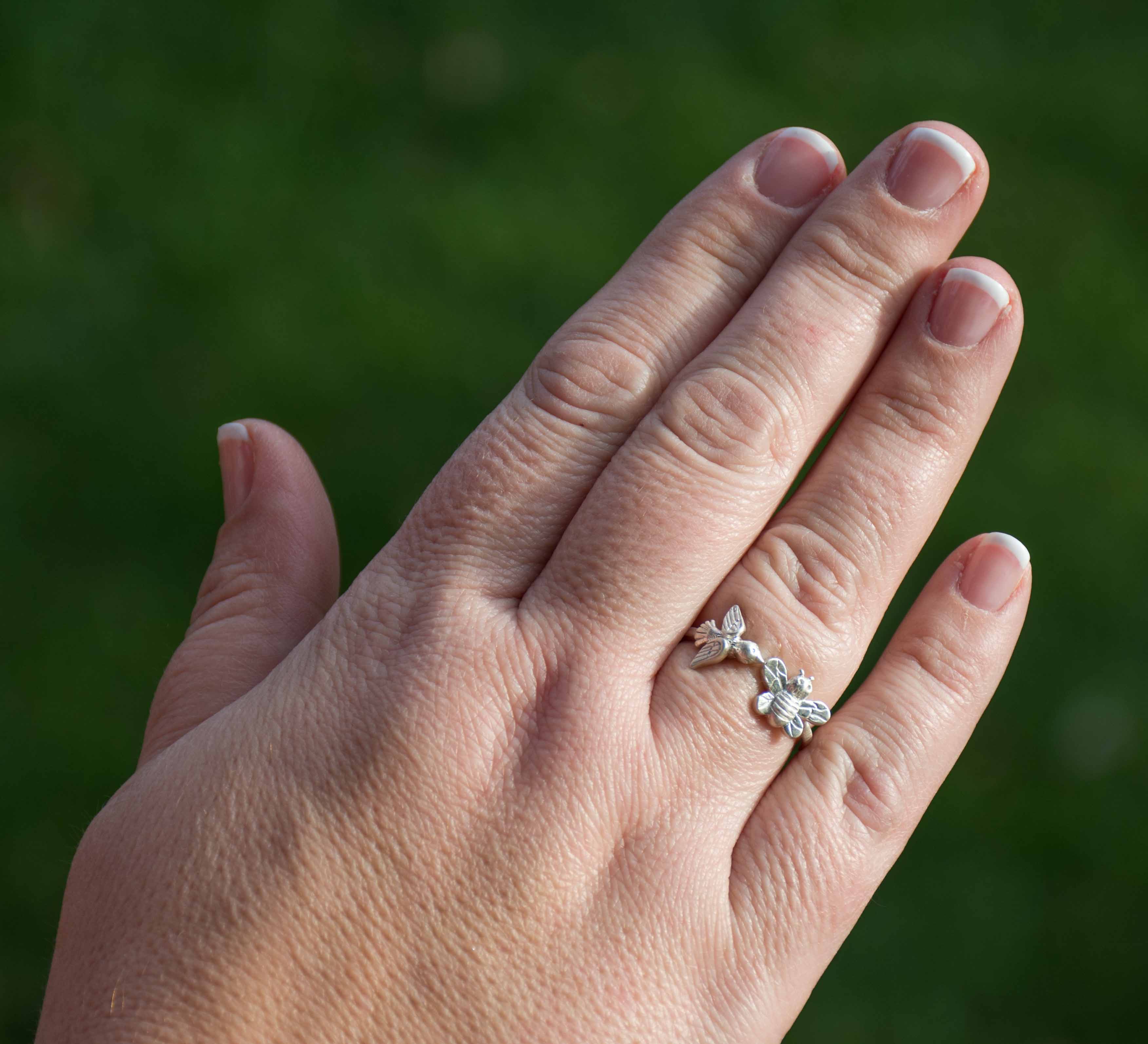 The Bird and Bee Ring is part of the Charm Alone collection:
Our collection of edgy, fun and quirky jewelry inspired by the long history of charms and amulets in both ancient and modern jewelry.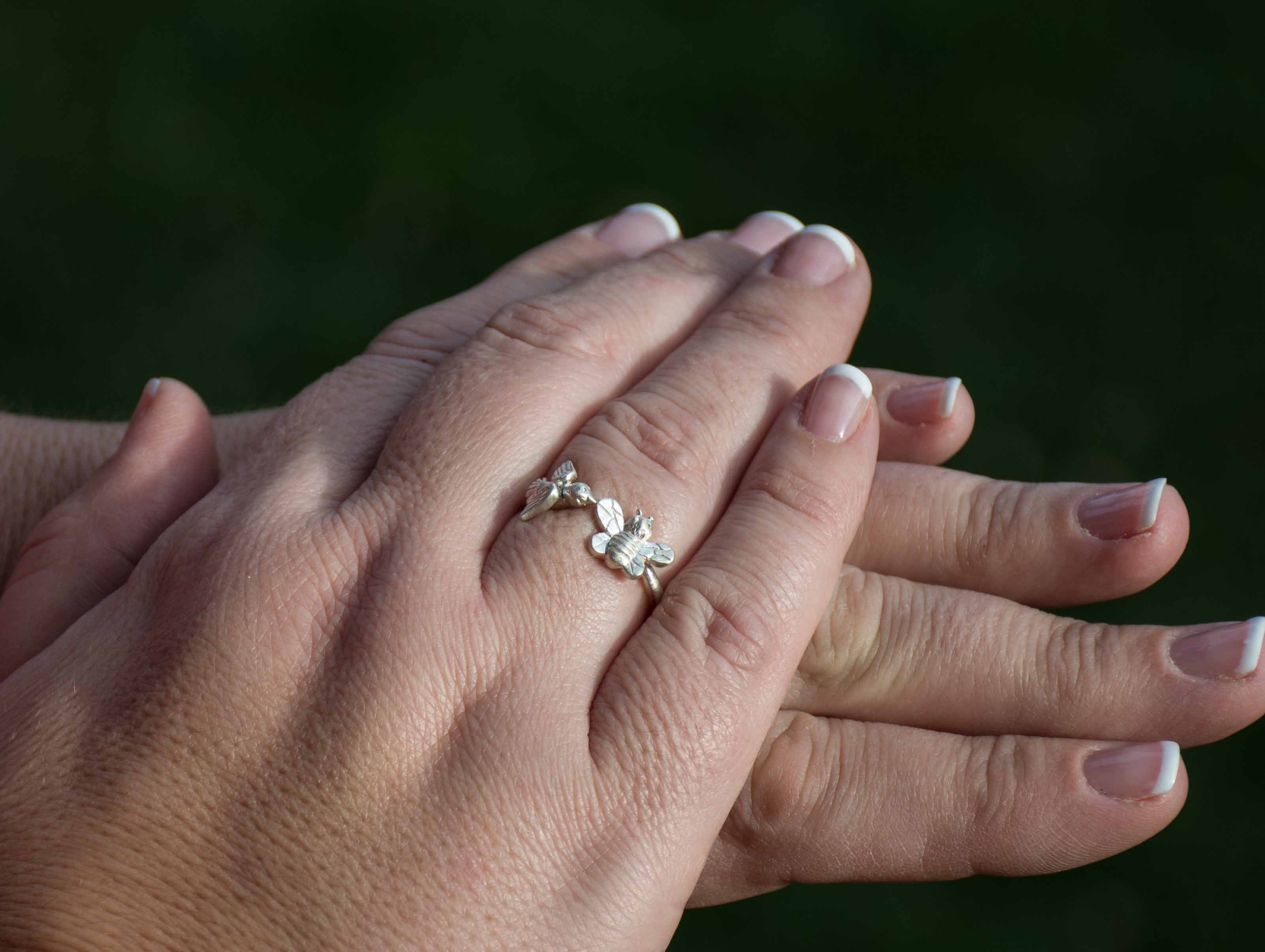 I love that this ring measures on the smaller size at almost 1/2 an inch (about 11mm) at its widest. I am not one to wear statement pieces. I was just looking for a piece that would make me smile when I looked down at it.
I requested my ring to arrive in a brushed finish, but it is also available in polished silver for a little more shine.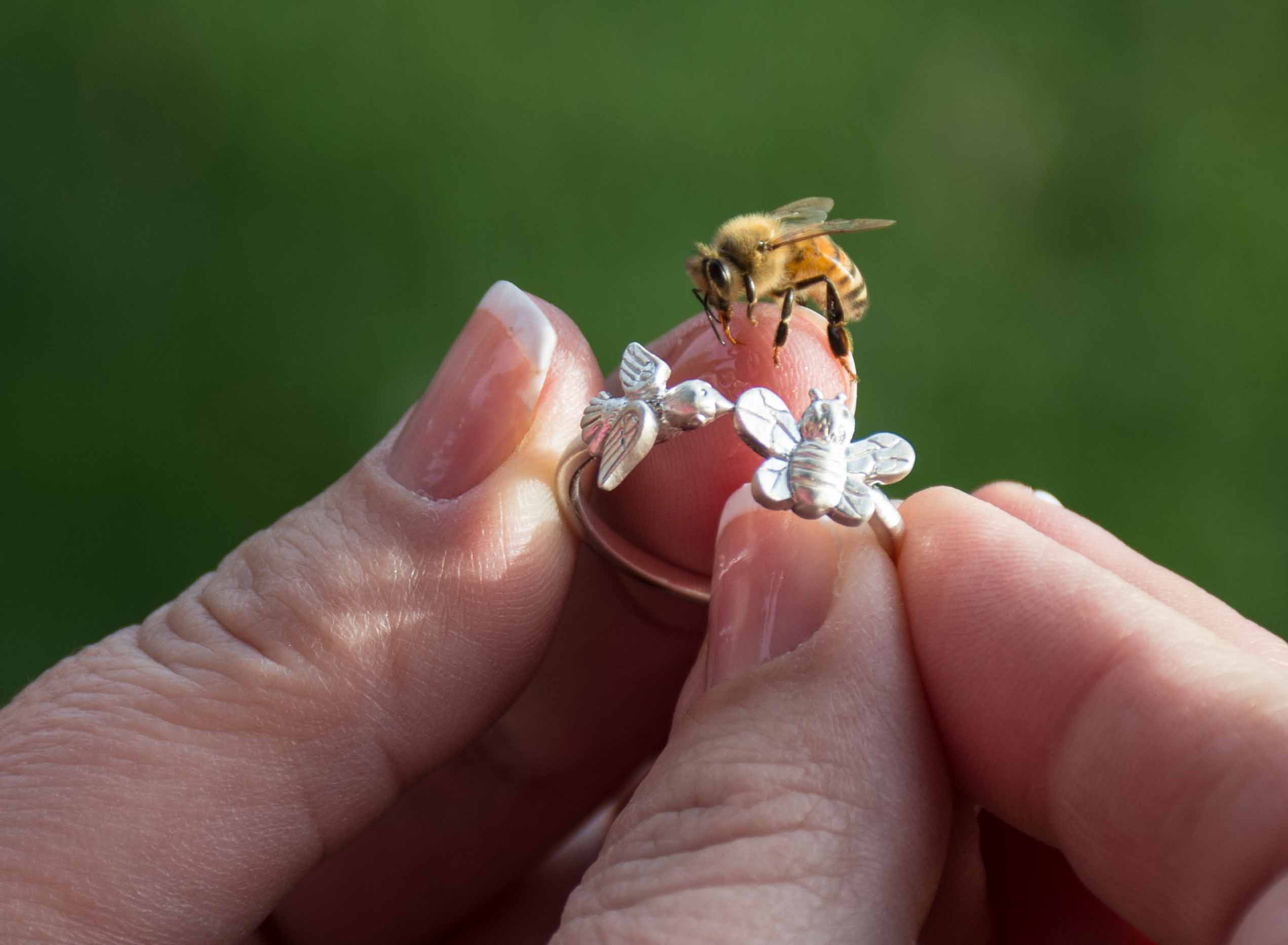 The more I look at it, the more I fall in love with it.
I've also decided that it would make an excellent pinky ring as well. As I am losing weight and will need to size it down in the future anyways, I may just resize it to fit my pinky next time.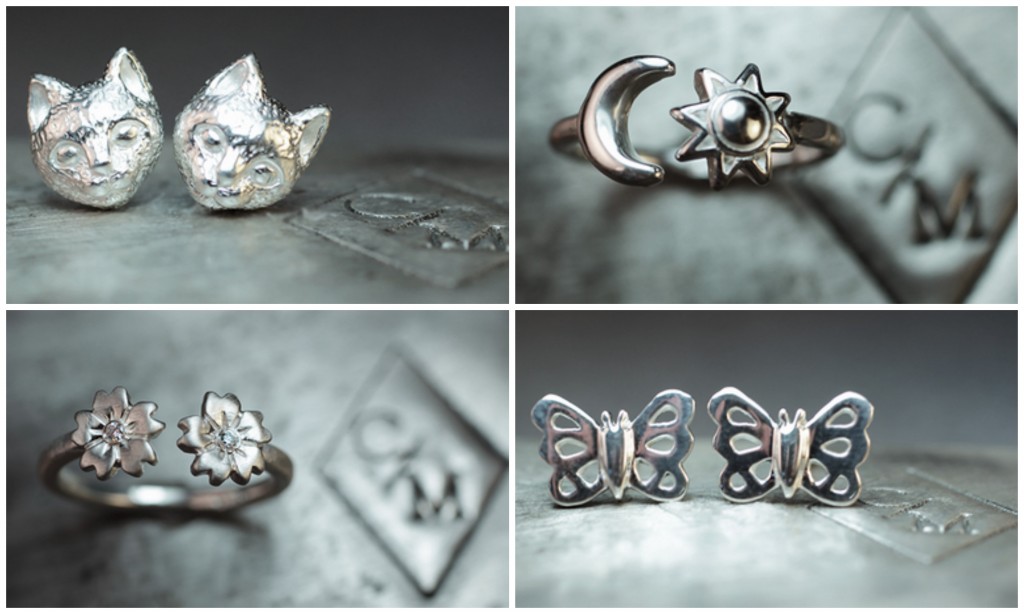 There are so many cute rings in the Charm Alone section that would make fantastic gifts this upcoming holiday season. I know several girls that would love any of them!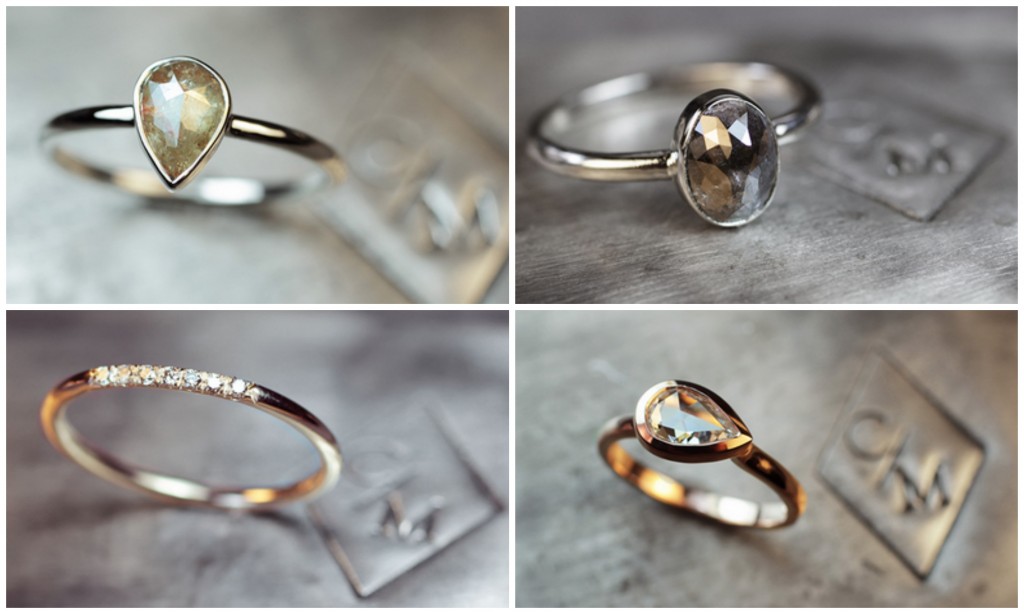 CHINCHAR / MALONEY also has a gorgeous collection of fine jewelry as well. Engagement rings and Wedding bands, white and black diamonds, natural color stones like pinkish and champagne diamonds, rose gold… really you could get lost for hours daydreaming.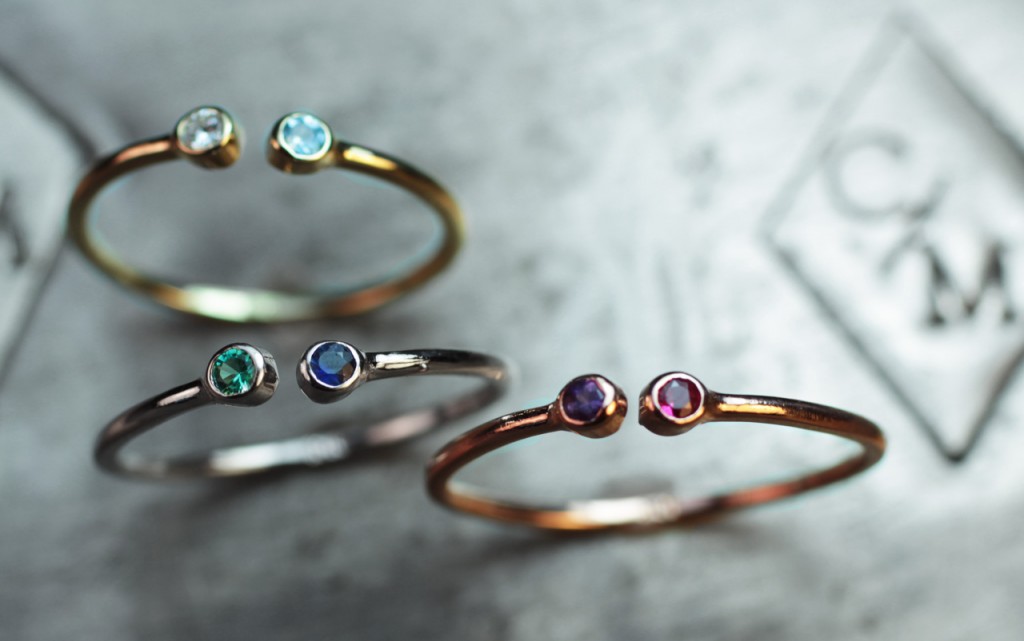 I wanted to specifically mention their beautiful birthstone line, though.
With the holidays quickly approaching, a birthstone ring, bracelet, and necklace would make a fabulous gift for Mom or Grandma or even yourself! I know I still cherish my birthstone ring my mom bought me when I was a teenager. But what makes this line so special is that Chinchar/Maloney donates a portion of the sales to special needs children.
I will be looking to Chinchar Maloney for my future jewelry purchases!
Connect with CHINCHAR / MALONEY: