Chicago Sightseeing | Mercury Cruises Urban Adventure River Cruise Tour
My husband and I decided that a small trip away from home without the children was in order for our 25th wedding anniversary. Although we live fairly close to Chicago, up until this point we had only driven through on our way to Ohio for a family get together several years ago. We had a quick 2 1/2 days to see as much of Chicago, Illinois as possible and we wanted to take in everything we could in that time frame.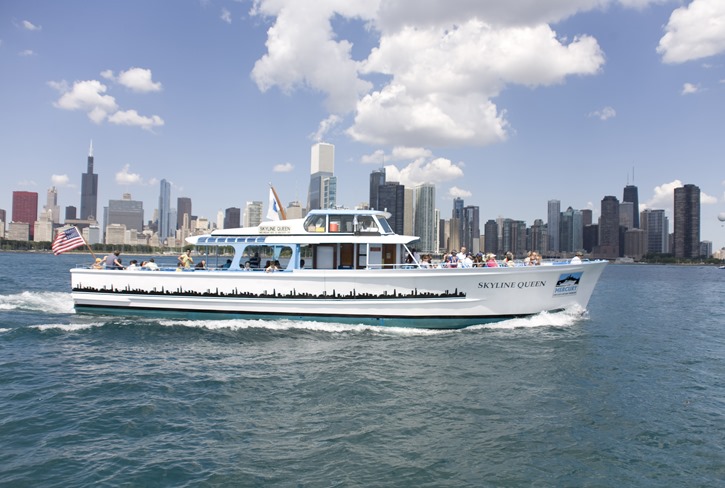 photo credit Mercury Cruises
Mercury Cruises was kind enough to offer my husband and I tickets to review their Urban River Cruise. We were happy to see that they were conveniently located on the Magnificent Mile at Riverside Gardens, just across the bridge from where we were staying at the Sheraton Hotel & Towers.

The Urban Adventure Tour takes you on a relaxing and refreshing 90-minute commentated river and lake cruise. Although it was a bright, sunny and somewhat warm day our 6 o'clock cruise offered a somewhat cool breeze and was indeed relaxing.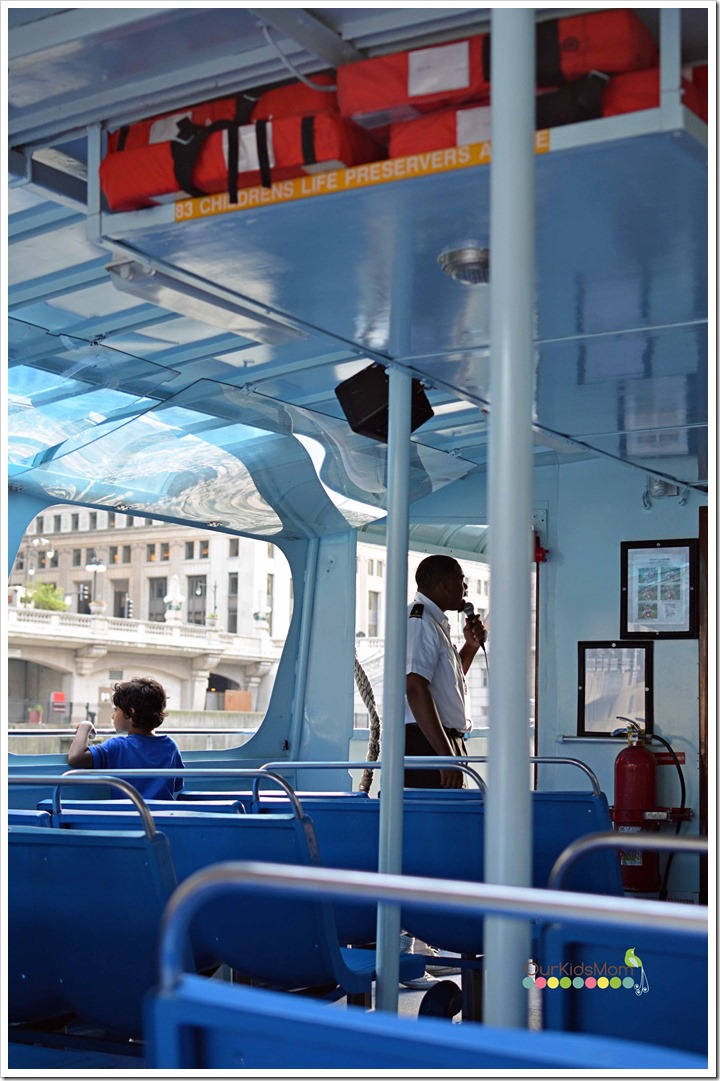 Our tour guide was entertaining and seemed to have an unending knowledge of fun facts about each of the points of interest. The cruise took us under 17 of the 37 moveable bridges and by 82 significant skyscrapers and landmarks during our tour.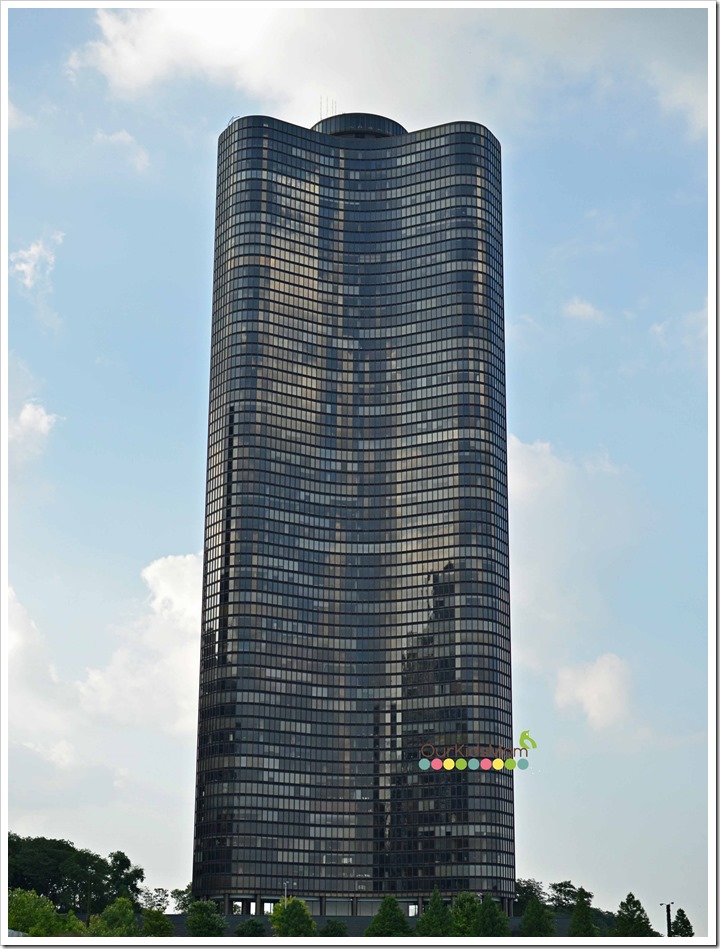 The Urban Adventure Cruise showcases the world-famous Chicago skyscraper, a modern technological marvel.  Some of the sites you will see include the Site of Ft. Dearborn, Water Tower Place, Merchandise Mart, Marina City, Trump Tower, Wolf Point, John Hancock Center, Willis Tower, NBC Tower, and the Civic Opera House.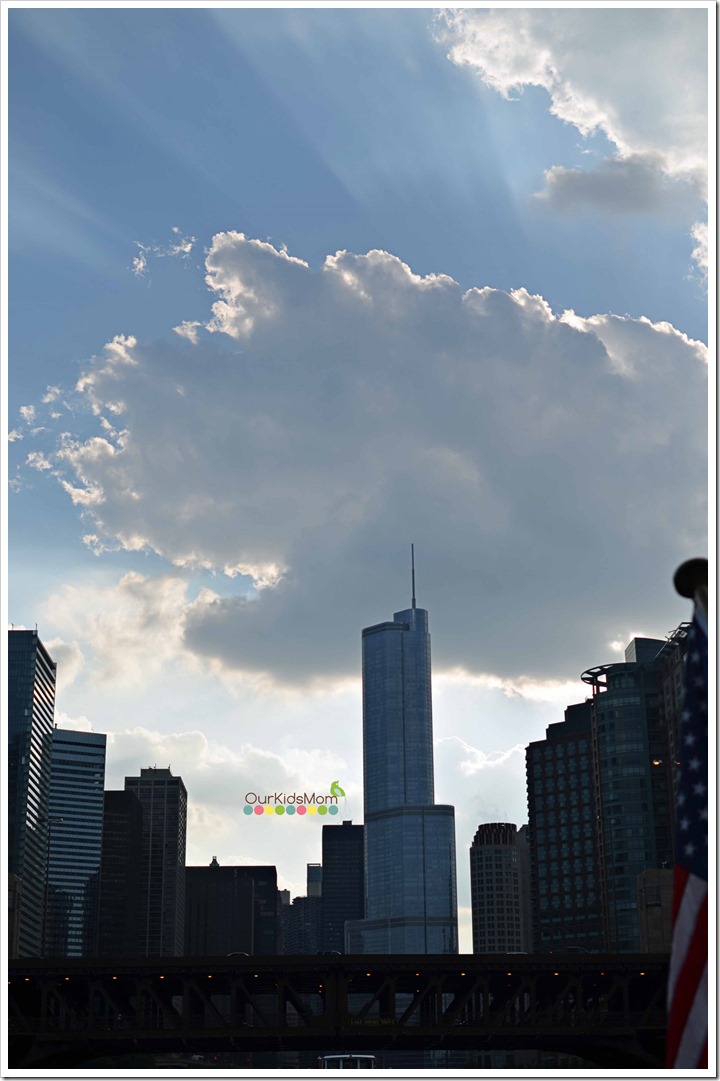 It was incredible to see so many unique and creative buildings there are in Chicago. I felt like I was trying to photograph the entire city (well… I guess I was!). It was incredibly easy to snap fabulous photos of these sites (see the slideshow below) because passengers are allowed to move about the deck during the cruise to capture the perfect family photo and/or video with an ever-changing panoramic view of Chicago's skyline.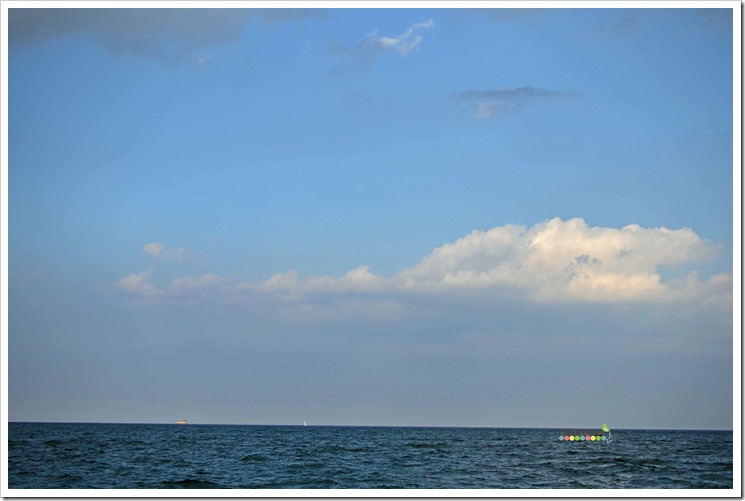 One of the highlights of the cruise was the passage through the Chicago River Lock System. The story behind why and how it was created to reverse the river's flow made it even more exciting to venture through. Once through, we were greeted with the wide open waters of Lake Michigan. It didn't surprise me when the tour guide mentioned that many overseas tourists mistakenly call it an ocean!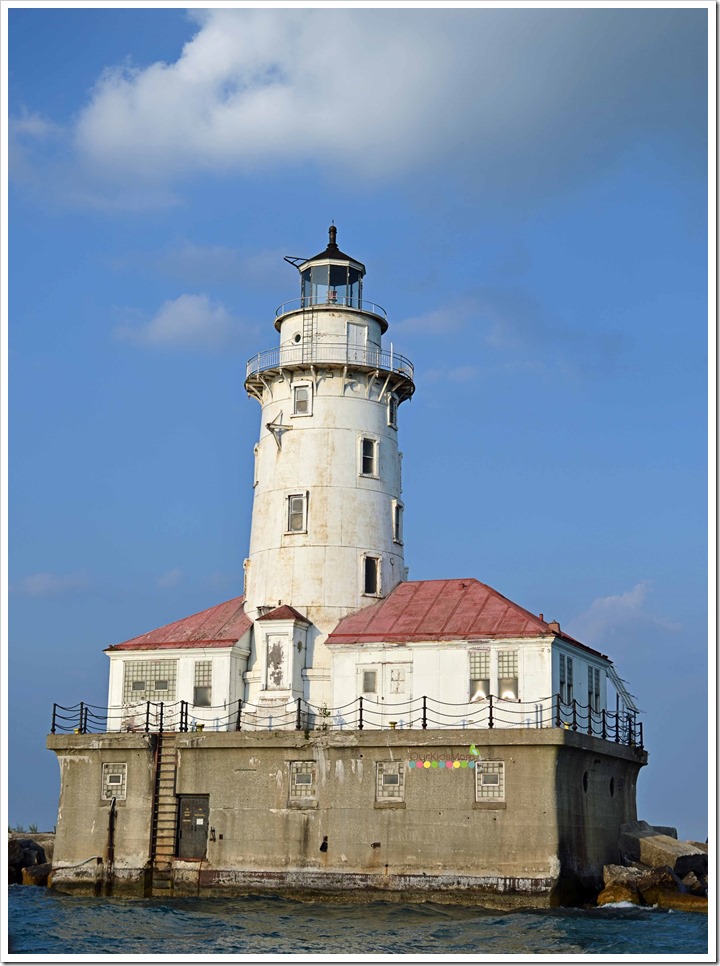 Then in the midst of the wide open waters we came upon this beautiful lighthouse. I couldn't help but take (many) photos as I listened to the story of it's life and imagine what a magnificent home that would be.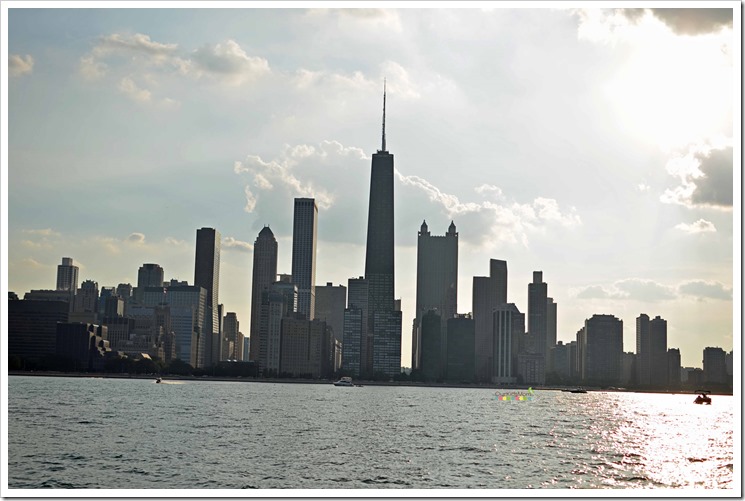 The Urban Adventure Cruise is the perfect sightseeing tour for adults and children alike. I had silently wondered how interested the children across the aisle would be during an hour and a half tour. Although children typically have a short attention span, there are many sites and sounds to keep their interest peaked. Once you hit the open waters of the lake the splashing and speed of the boat had these children gazing over the railings and giggling.
Mercury Cruises wants this tour to be as family friendly as possible. That is why families can also bring aboard snacks and beverages to enjoy as they unwind taking in a variety of famous Chicago sights.
The Urban Adventure River Cruise was one of the highlights of our trip to Chicago. We had spent many hours walking the streets taking in the sites, but the view from the water was breathtaking and the commentary was informative and entertaining. I would definitely put this on your "must do" list!
The 2013 cruise schedule is: Daily: 10 am, 12:00 pm, 2:00 pm, 4 pm, 6:00 pm, and 8:00 pm, Monday, April 29 through Monday, October 7. Tickets are $26.61(plus city tax) /adults; $10.09(plus city tax) /children under 12. Children under 3 are always free. Buy tickets online at www.mercurycruises.com 
View the slideshow below to see some of the highlights of our tour.