Checklist For Your New Home
Moving into a new home, more specifically a new neighborhood can prove to be a stressful experience for many. The solution is to be prepared in the best possible way so that you don't have to stress on things later on. Here's an effective moving home checklist that will come very handy when you move in your new house…
Things to Remember Before Moving
1. Make sure you decide on the moving date as soon as you're done with exchanging contracts.
2. If you don't want to overpay for removal firms, don't move on holidays or Fridays. Instead choose to move in the mid-week since it's the off-peak time.
3. Choose a removal firm carefully by asking friends/relatives who have recently moved so that you don't make a wrong choice.
Be Prepared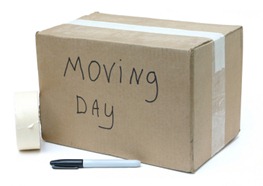 4. See to it that your possessions are insured for transit. Even though most removal companies do provide this, you should still see what all they cover.
5. Get the unnecessary stuff cleared out before the removal firm arrives because everything you move should be useful in some way. Any items not needed can be given away to friends or in charity.
6. The final preparations will require you to create an inventory of everything that you are planning to move, cancelling milk/newspaper and redirecting your post. And since you're moving to a new area, make sure to register yourself with a new GP.
The Day You Move Into Your New Home
#1: Make Arrangements for Arrival: One of the most common mistakes that people make when they move into a new house is that they have no idea about the layout and aren't prepared at all. Because of this many moves end up going wrong when the removal firms reach the place to unpack and have to wait because there's no keys to unlock the door. So see to it that the foreman has a complete layout of our new house so that the removal firm can gain access to it, and place the furniture in the right rooms.
#2: Carry out a Check-up Upon Arrival: When you arrive at your new home, it's always better to do a thorough checkup of the place to ensure things are in place. First off, read the meters to make sure they're working fine. And then go ahead and check if the central heating, phone, security alarm, electricity, gas is working.
#3: Be Safe: Since you're new to neighborhood, it's a good idea to install one of those home security systems for added security. It allows you to monitor any suspicious activity and ensure that you and your family are safe. Don't compromise when it comes to safety. Also, think about getting the current locks of your new property changed because you never know who the previous owners were, and they might just have a spare key with them.
The above checklist is by no means exhaustive, but it's definitely a good one to start with. So go through it and see to it that you've got everything in place before you make the big move.