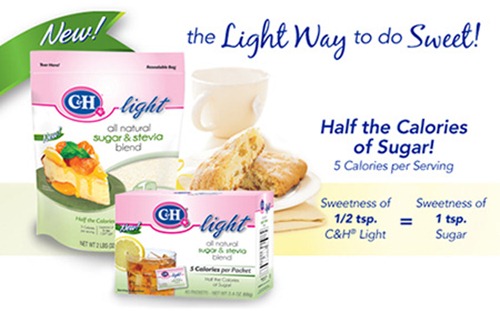 We are always looking for a few ways to cut back on calories, but still stay with a natural product. When I was told about C&H light I was intrigued and wanted to try it for myself.
C&H® Light is an all natural pure cane sugar and stevia blend with half the calories of sugar. That's over a 350-calorie savings in each cup! By blending pure cane C&H® Sugar with a naturally sweet extract from the stevia plant, we have created a delicious sweetener with no artificial ingredients. C&H® Light is the ideal sweetener — a perfect sweet taste and half the calories of sugar!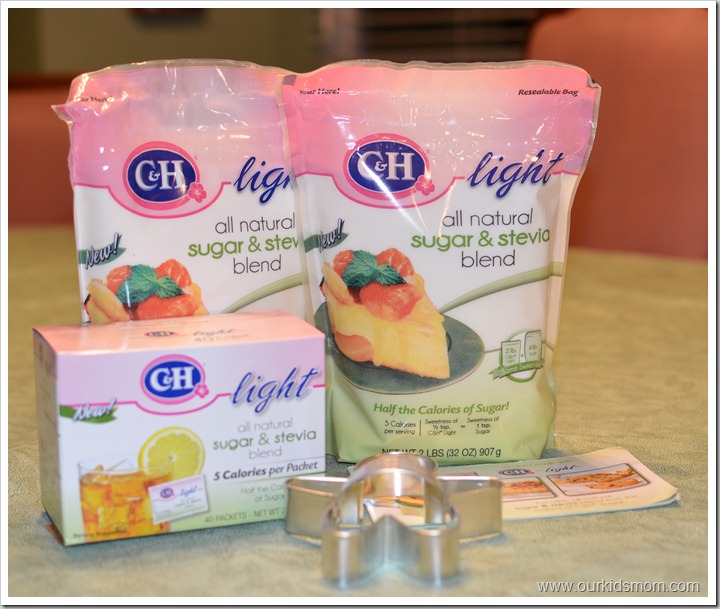 We decided to try the new C&H light in our favorite Banana Muffin recipe:
Low Fat Banana Muffin Recipe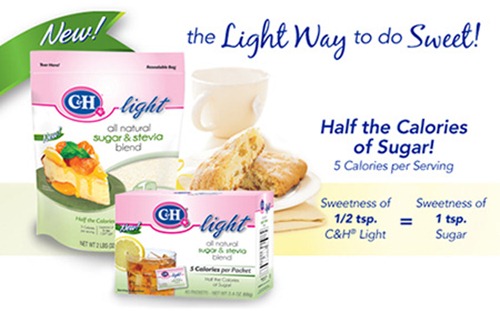 Ingredients
1 cup all-purpose flour
1 tablespoon baking powder
½ teaspoon baking soda
¼ teaspoon salt
1 cup mashed ripe banana
¼ cup white sugar
¼ cup sour cream
1 egg
½ teaspoon vanilla extract
Instructions
* Preheat oven to 350 degrees F (175 degrees C). Grease muffin cups or line with paper muffin liners.
* Mix together flour, baking powder, baking soda and salt. In a separate bowl, beat together banana, sugar, egg and vanilla. Stir in the sour cream. Stir banana mixture into flour until just combined. Scoop batter into prepared muffin cups.
* Bake in preheated oven for 15 to 20 minutes, or until a toothpick inserted into center of a muffin comes out clean. Let cool before serving. For best flavor, place in an airtight container or bag overnight.
Nutrition Information
Serving size:
1 muffin
Calories:
88
Fat:
1.6
Carbohydrates:
16.9
Sugar:
6.5
Fiber:
.8
Protein:
2
Cholesterol:
20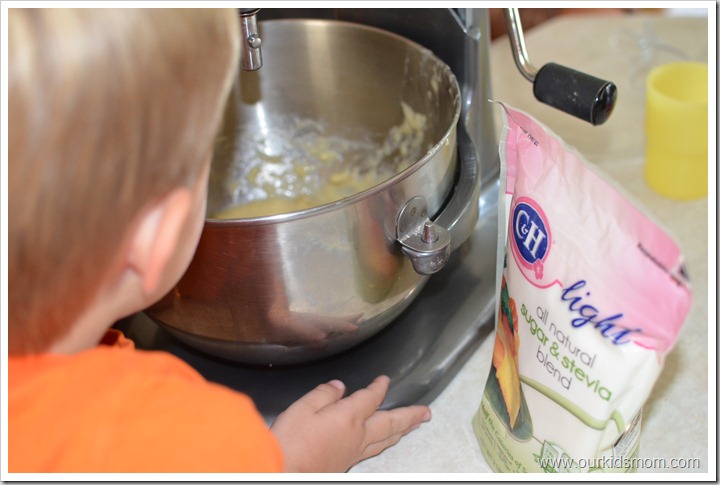 Ethan loves to help Mommy bake and eagerly jumped in. I love this recipe as it has very few ingredients and tastes fabulous.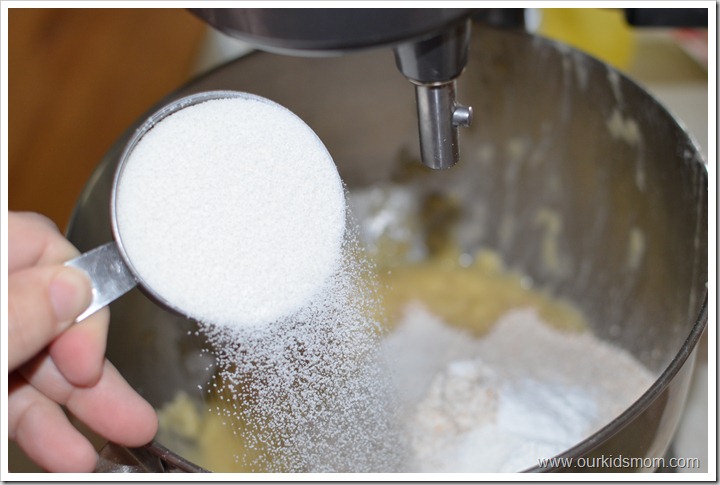 The light sugar looked and acted just like regular C&H as I poured it in. We were eager to taste how it might have changed our muffins.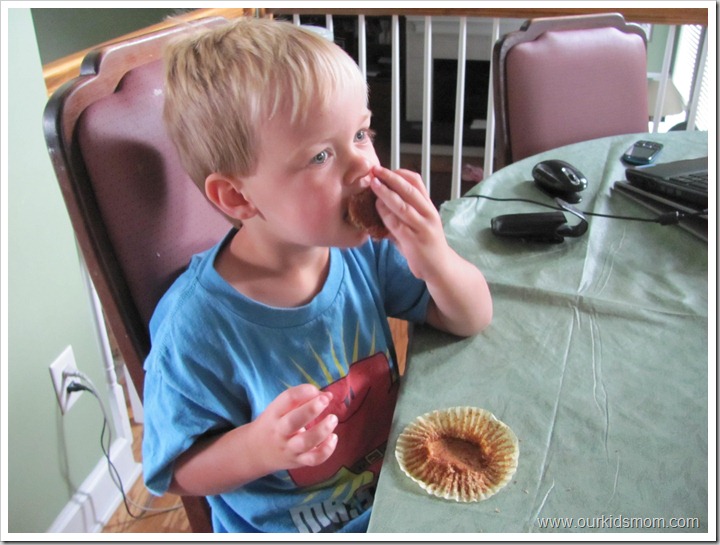 I believe the picture speaks louder than words, but everyone gobbled up the muffins before I could snap a picture of them. My oldest son, Josh, kept coming out for more saying they were the best muffins he ever had!
Twitter Party!
Join us for a C&H Twitter party on 8/8 … RSVP here!
Connect with C&H for up to date product news and coupons:

Check Facebook for a printable coupon to try new C&H light!
This was a compensated post for C&H light sugar through T&C. I received product for review purposes only. All opinions are my own.