Capacitive Paint Brushes for Touch Screen Devices
My Emma has really blossomed as a little artist lately. Her favorite medium has always been Crayola Slick Stix (oil pastels), but recently I sat down with her to show her Fresh Paint on my Windows 8.1 device (Surface 2). To make the experience even more enjoyable for her, we were sent two brushes to try with Fresh Paint.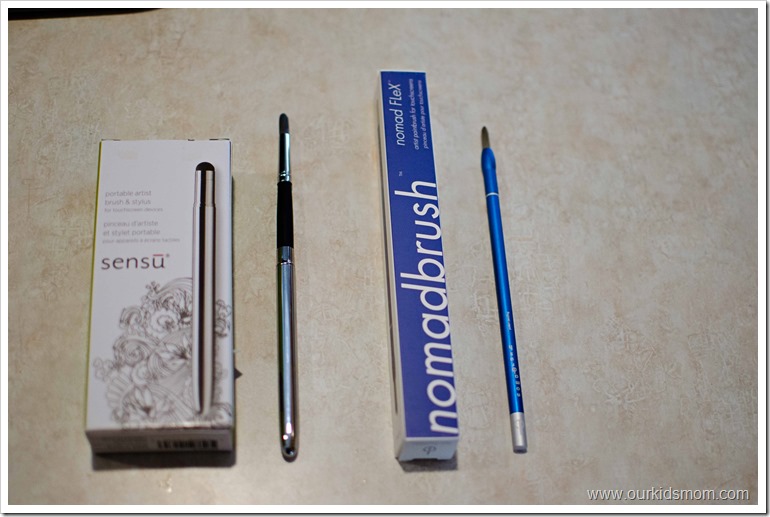 The Sensu Compacitive Brush and Stylus is perfect for both drawing or painting on a touch screen device. You can use the stylus side to draw with more detail than you can with a finger tip, use it to write or just as a general navigation tool. When you flip it around you can use the brush side to paint just like you would on a real canvas (without the paint). The protective cap that covered the brush is now a handle for the brush.
We were also sent a Nomad FLeX paintbrush stylus for touchscreens. The Nomad is a dedicated brush and does not convert to a rubber tipped stylus. The body of the brush is made of  precision-milled aluminum and comes with its own carrying case.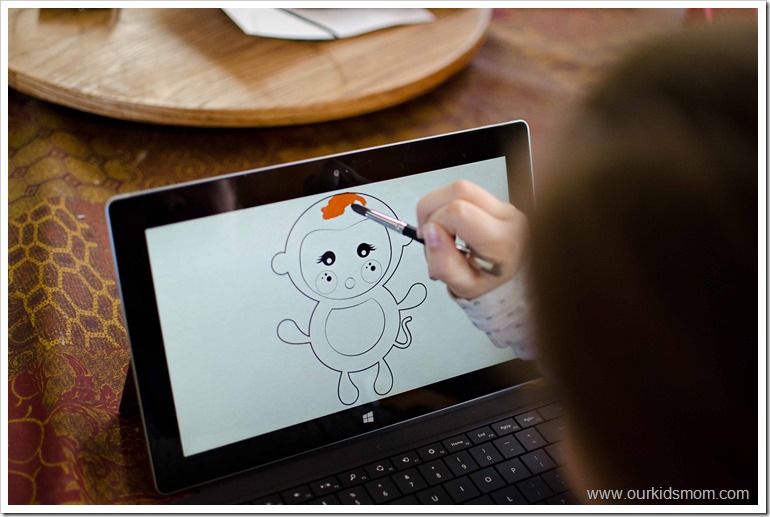 After a quick "how to" session Emma was ready to paint! It raised goose bumps on my arms to hear her little gasps, shrieks and giggles as she played with both stylus. Although she wasn't creating an "original" work of art (she was using a coloring book page) her artwork still looked as though she was painting on canvas… incredibly detailed and textured.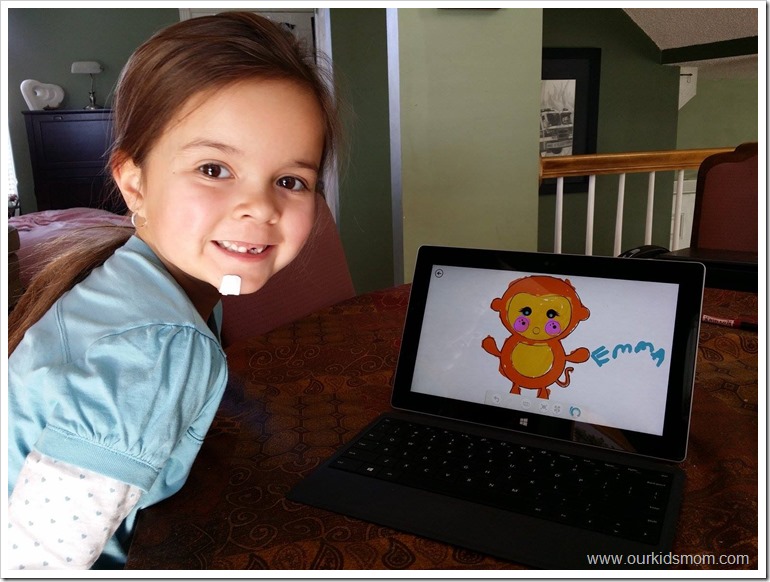 The brushes act just like a real paint brush allowing Emma to pick up a little color, put in in an empty well and add another color to mix/create her own tints.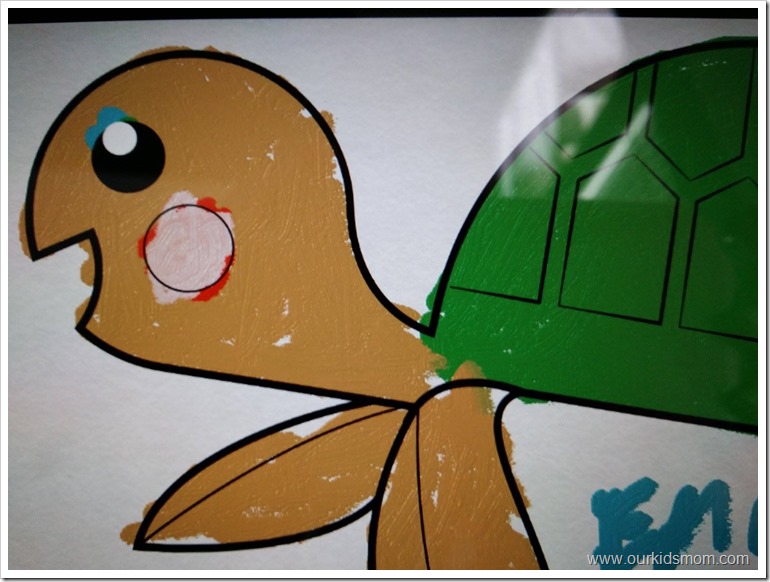 Here is a close up of one of her projects. You can see the texture in the "paper"… it's not just a solid stroke of color. Emma is hooked and I have to fight her to use my own Surface 2. That's ok… I  love that she's being creative. 
BUY IT:
Sensu Capacitive Brush and Stylus at the
Microsoft Store
for $39.99
Nomad FLeX Paintbrush Stylus at the Microsoft Store for $19.97 (on sale from $29.99)