Buy TREsemme Support Cancer Prevention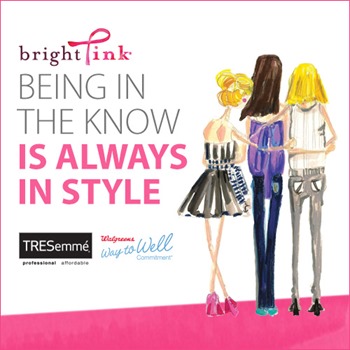 Being in the Know is Always in Style
That's why TRESemmé has partnered with Bright Pink and is donating up to $150,000 from product sales at Walgreens to support cancer prevention throughout September and October. This partnership is part of the Walgreens Way to Well initiative with the goal of donating $100 million in preventative resources over the next four years.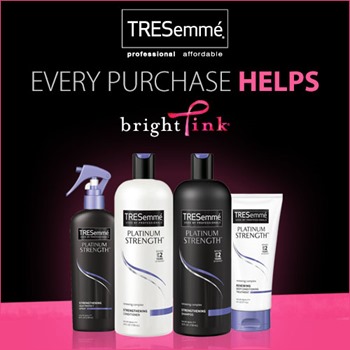 When you buy your favorite TRESemmé products you're also helping to save lives by supporting cancer prevention.
TRESemmé is asking you to look "Behind the Scenes" into your health to learn more about prevention and detection of ovarian and breast cancer.
So do the Bright thing and adapt these proactive behaviors from our BFF's at Bright Pink.
Limit your fat intake. Research shows a modest decrease in invasive breast cancer in women with a low–fat diet. Fill up on cancer–fighting foods like fruits and vegetables, and eat red meat sparingly.

Maintain a healthy body weight. There's a clear link between obesity and breast cancer due to the excess estrogen production in fatty tissue. Maintaining a healthy weight is one of the most important actions you can take to reduce your risk.

Make exercise a part of your daily life. Regular exercise for 30 minutes or more on most days can reduce your risk of developing breast cancer.

Cut back on cocktails. There seems to be some link between alcohol and breast cancer, although scientists don't really know how strong. Stay on the safe side and limit your alcohol consumption to one drink per day or eliminate it completely.

Don't smoke. While there is limited research that suggests smoking cigarettes may be linked to breast and ovarian cancer, there is a direct link between tobacco use and many other cancers (not just lung or other oral cancers).

Vitamin A: Researchers have found that this powerful vitamin can actually reduce the risk of developing breast cancer in those who have a family history of the disease. Carrots, sweet potatoes, dried herbs, and leafy greens are all rich in vitamin A.

Vitamin E: This vitamin has been clinically proven to slow the growth of cancer cells in the ovaries by reducing the production of telomerase, a ribonucleoprotein that can increase the risk of developing ovarian cancer. Foods rich in vitamin E include leafy greens such as swiss chard, spinach, and kale, as well as nuts, wheat, and tropical fruits.

Vitamin D: Vitamin D is known to help reduce the incidence of breast and ovarian cancer by slowing the growth of cancer cells. The best way to get more vitamin D in your diet is by eating fatty fish (such as salmon), but it can also be found in milk, fortified cereal, orange juice, and eggs.

Fiber: This nutrient found in whole grain, flax, certain cereals, beans, and vegetables has been shown to reduce estrogen levels, which in turn can slow the growth of cancer cells in the breasts. When shopping, swap your white bread with whole grain bread, white rice with brown rice, and sugary cereal for a cereal rich in fiber and the vitamins listed above.

Fruits and Vegetables: In general, fruits and vegetables carry the vitamins and nutrients that can help lower your risk of developing breast and ovarian cancer. Aim for at least five servings a day, and try to include lots of cruciferous vegetables like broccoli and cauliflower, and dark, leafy greens like kale and spinach.
If you're available… there is a Bright Pink party going on at Walgreens in Chicago on 9/12 at this location:
1601 N Milwaukee Ave Chicago, IL 60647
9/12/2013
5-9 PM
Show your Bright Pink style
Inspire the world with your brightness both inside and out and bring awareness to cancer prevention by creating your own Bright Pink Style fashion pinboard. Visit bit.ly/BrightPink-tres throughout September and October to create your look from different hair styles, clothing and accessories and share using #BrightPinkStyle on Facebook, Twitter and Pinterest to show support.
Every board created sends an empowering message to the women you love to live proactively and be bright with their breast and ovarian health.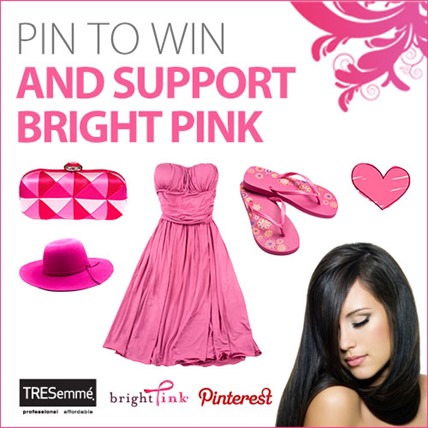 Not only are you showing your support by pinning your #BrightPinkStyle board…
check the Rafflecopter below to see how it will help you at a chance at a $50 Walgreens GC!
WIN IT:
FOUR OurKidsMom readers are going to win a $50 Walgreens GC! That's a lot of TREsemme!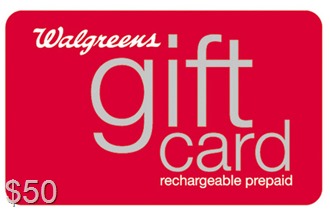 This giveaway ended at 11:59 PM EST on October 4, 2013.
        Disclosure of Material Connection: I received one or more of the products or services mentioned above for free in the hope that I would mention it on my blog. I only recommend products or services I use personally and believe will be good for my readers. I am disclosing this in accordance with the Federal Trade Commission's 16 CFR, Part 255: "Guides Concerning the Use of Endorsements and Testimonials in Advertising." The opinions expressed in this post are entirely my own. Your experience with the product may differ from mine. The sponsor is responsible for prize fulfillment and will be shipping the winner(s) their prize(s). For more information read my disclosure policy.