Sample received. All opinions are my own.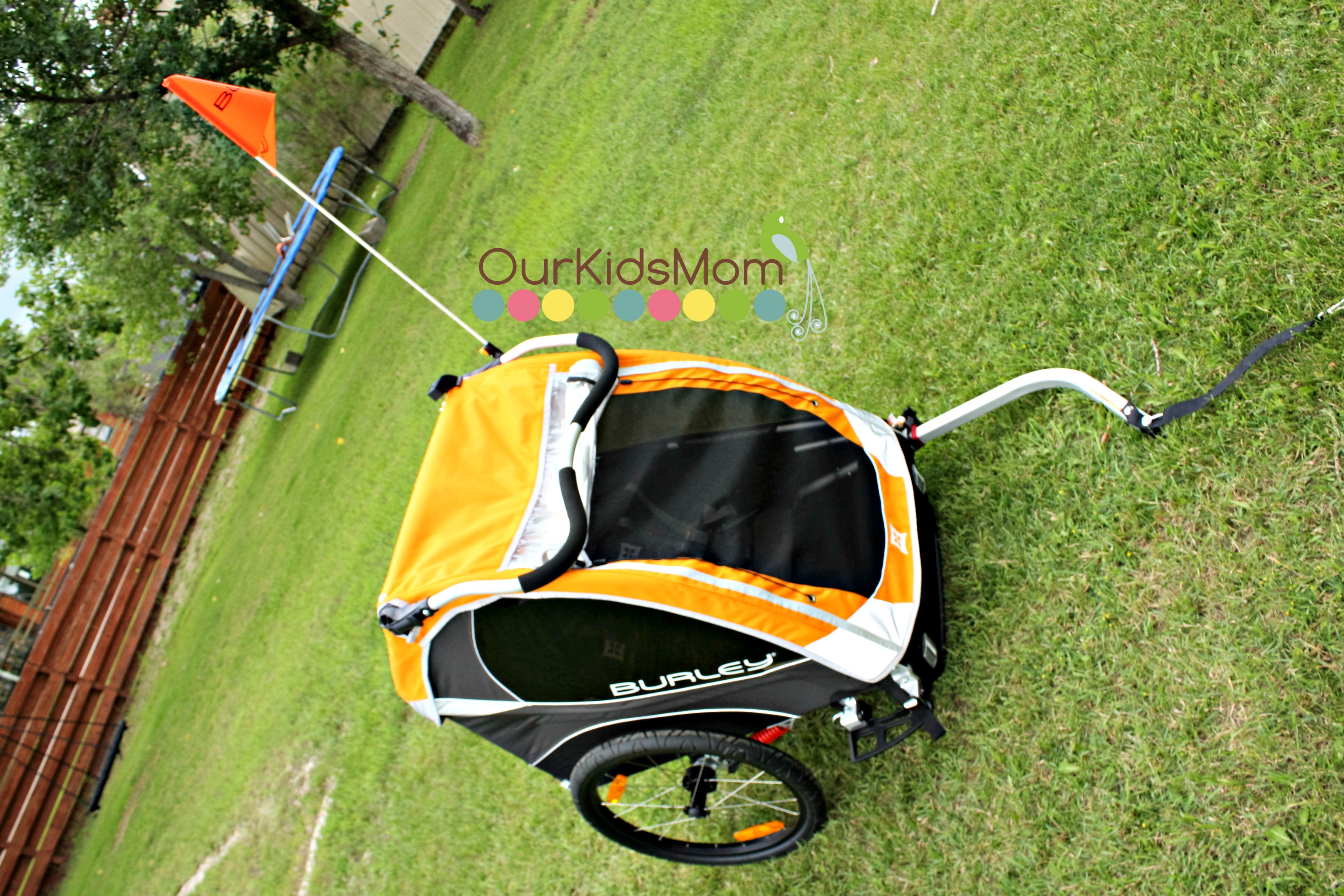 Summer is here and the weather is warm! It's time to dig out the bikes and get the family outside getting exercise and being together.  Going for a bike ride with little ones can be a bit tricky, I have a 2 year old who struggles to keep up. Thanks to Burley there is no more struggle for him, he actually gets to now ride in supreme comfort and style in the
Burley D'Lite
. The D'Lite can carry 1 or 2 passengers with a combined weight up to 100lbs.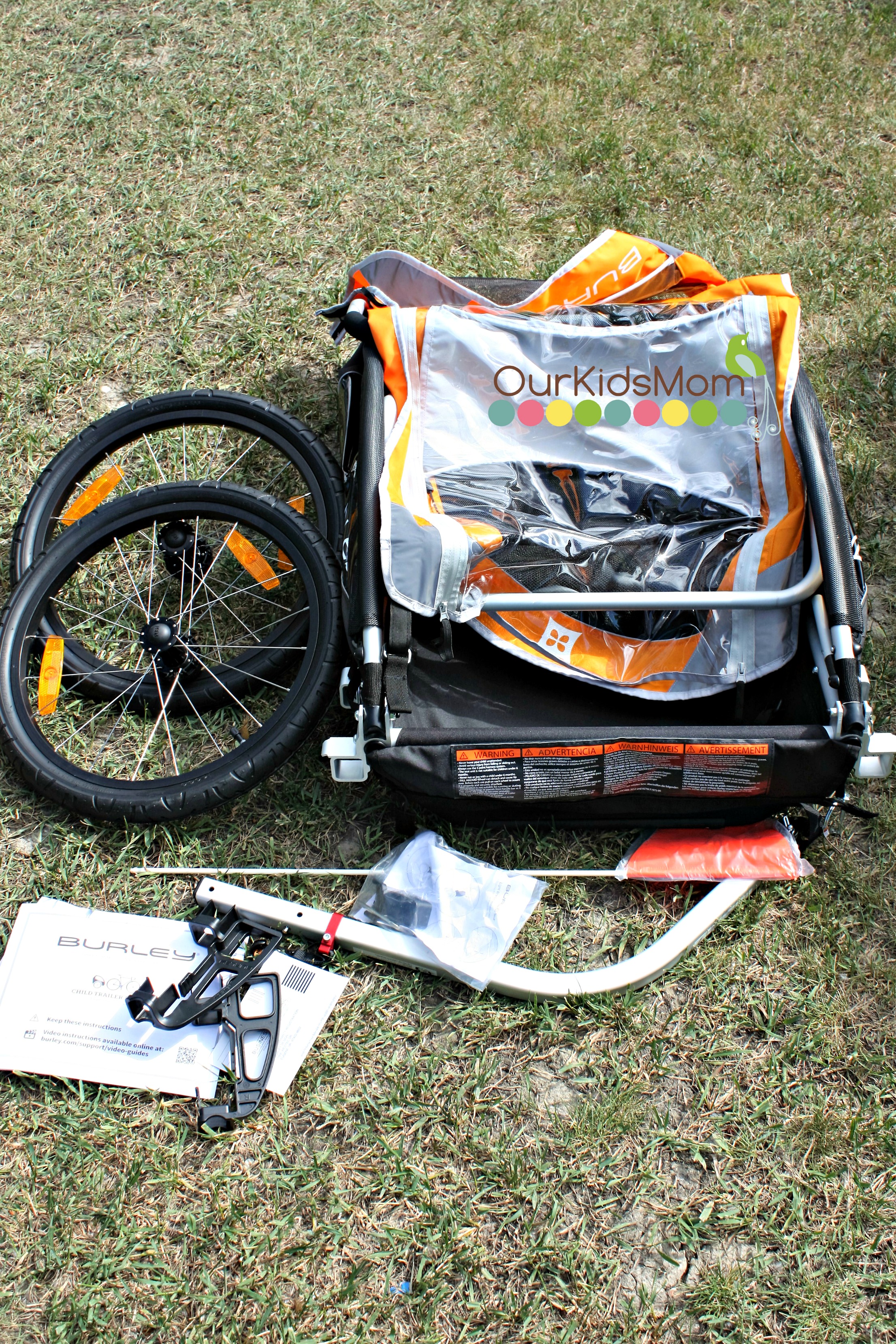 Taking it out of the box and putting it together was simple, very minimal assembly needed. It was like a summer Christmas when my Burley arrived, I couldn't wait to get it out and put together. Included with the trailer is the hitch, tow arm and a safety flag.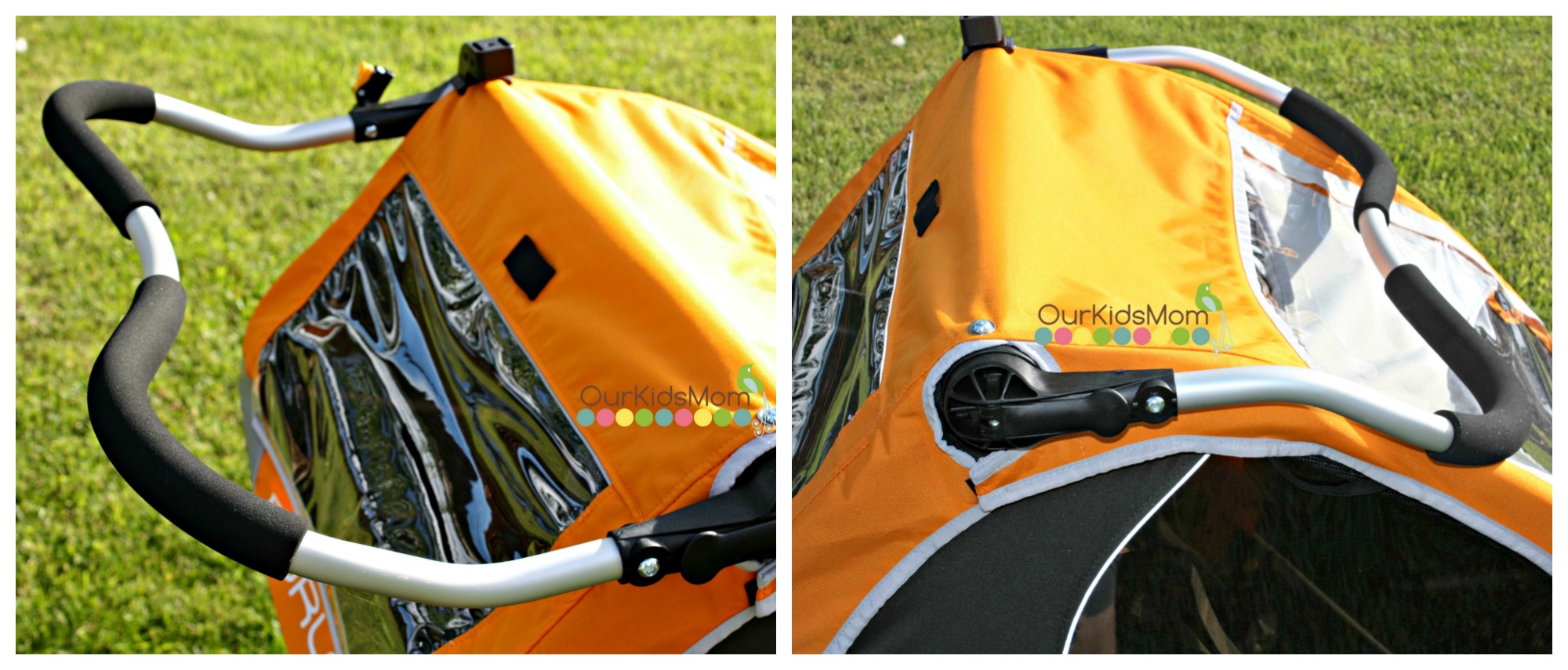 The handle bar can be adjusted for anyone at any height when being used as a stroller (stroller wheel sold separately). When used as a bike trailer you can fold the handle bar all the way forward and it now doubles as a roll bar. The handle bar has a lock on the side, however I do find that when I unhook the trailer from my bike and I'm putting it in the shed, as I push down on the handle to lift the front end the handle bar doesn't stay locked and it collapses down all the time. I'm not sure how this may be different if using as a stroller. I do wish the lock was tighter on the handle bars.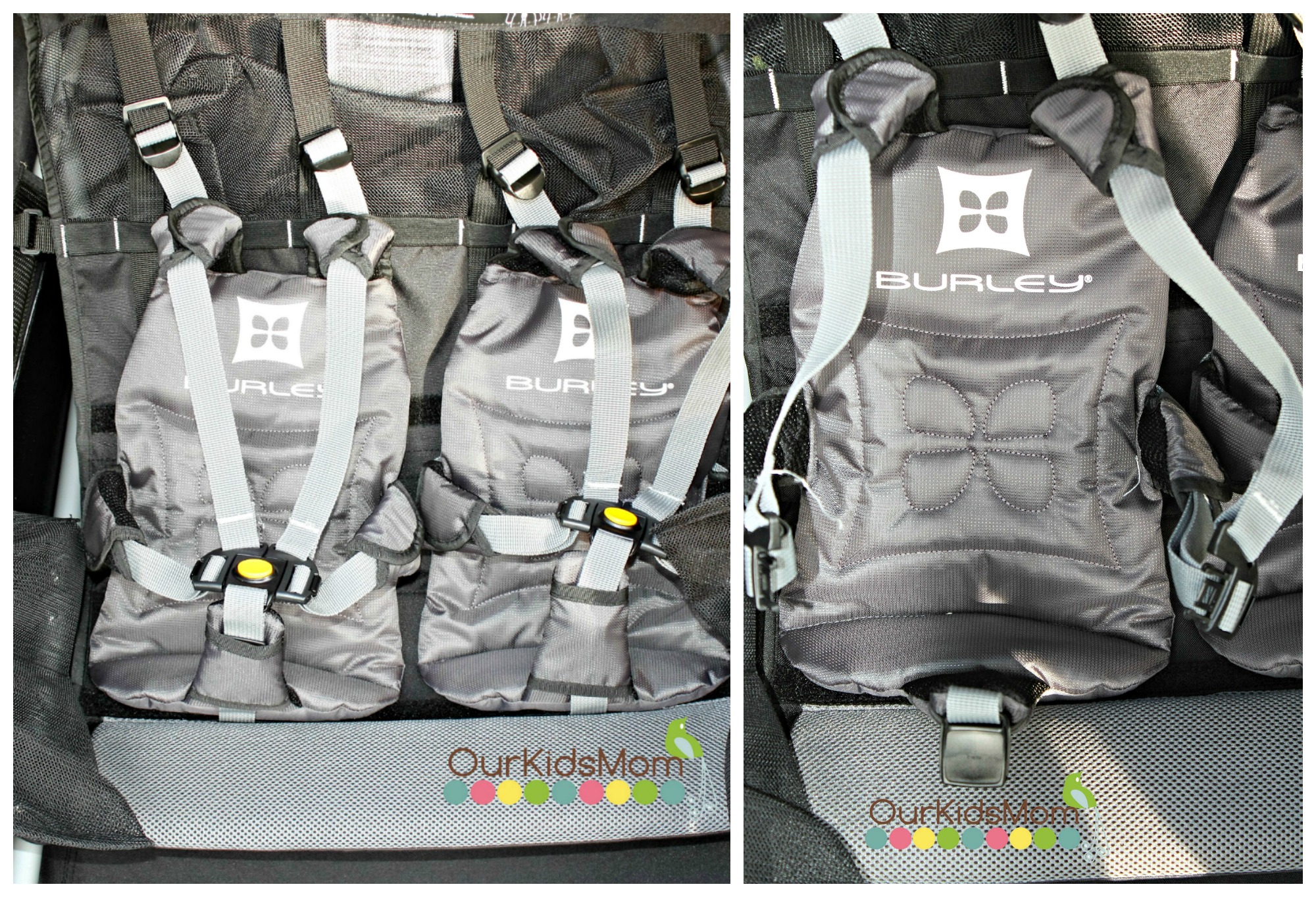 Inside the trailer has 2 seats with padded spring technology (S.I.T.) which prevents the straps from getting  twisted and tangled, these seat inserts are easily removable and machine washable. You really can't get cleaning any easier. The seats have a 5 point harness system that keeps your kids safe while on the move. I love that when you press the button to release the buckles, all the buckles pop open.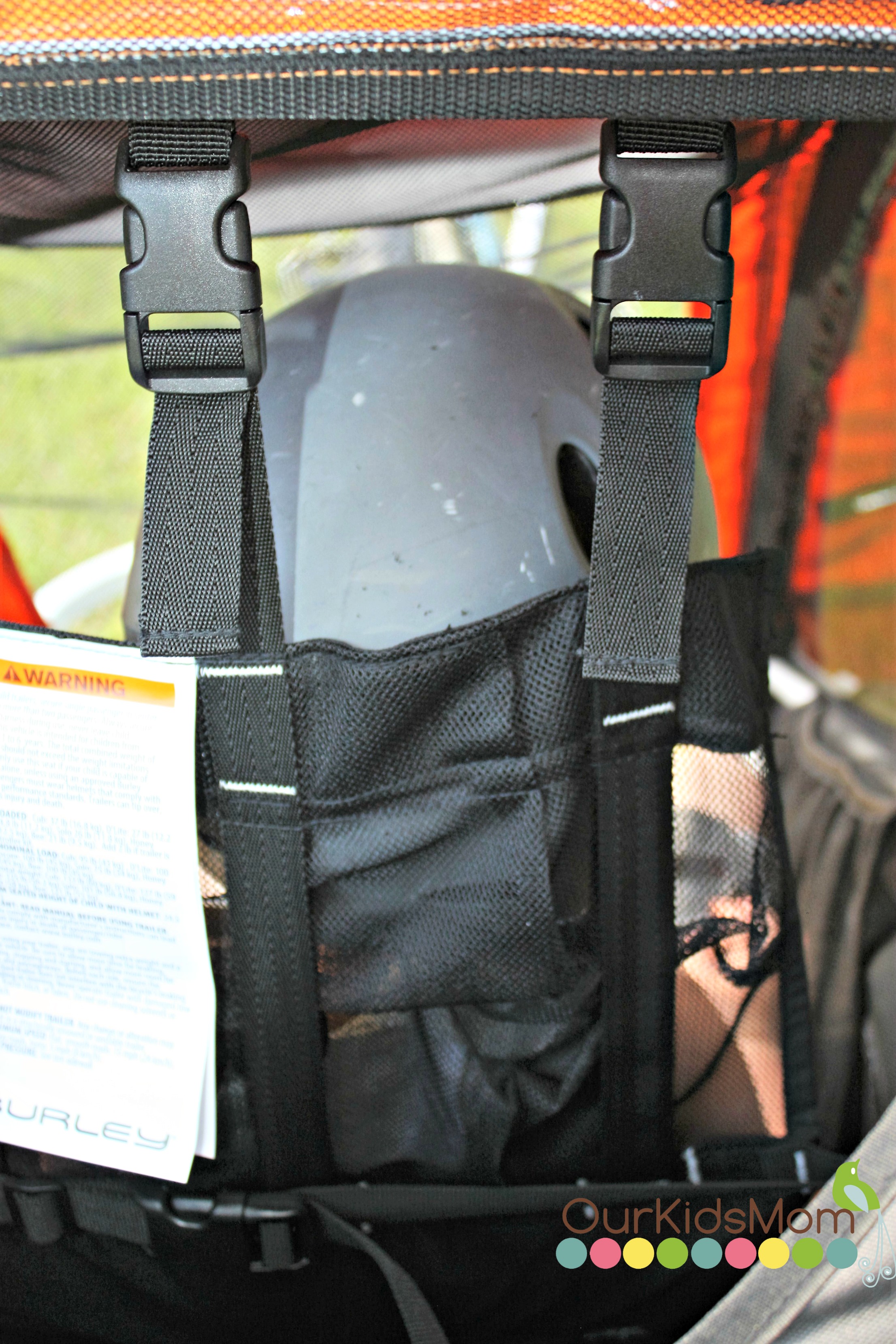 Behind the child's head there is a mesh space that is suppose to allow the back of your child's helmet to sit in it which in turn keeps your child's head at a comfortable position. However my son will be 3 soon and when he sits in there his helmet hits above the mesh and pushes his head forward. I love the idea of this mesh pocket, but I think it need to be higher.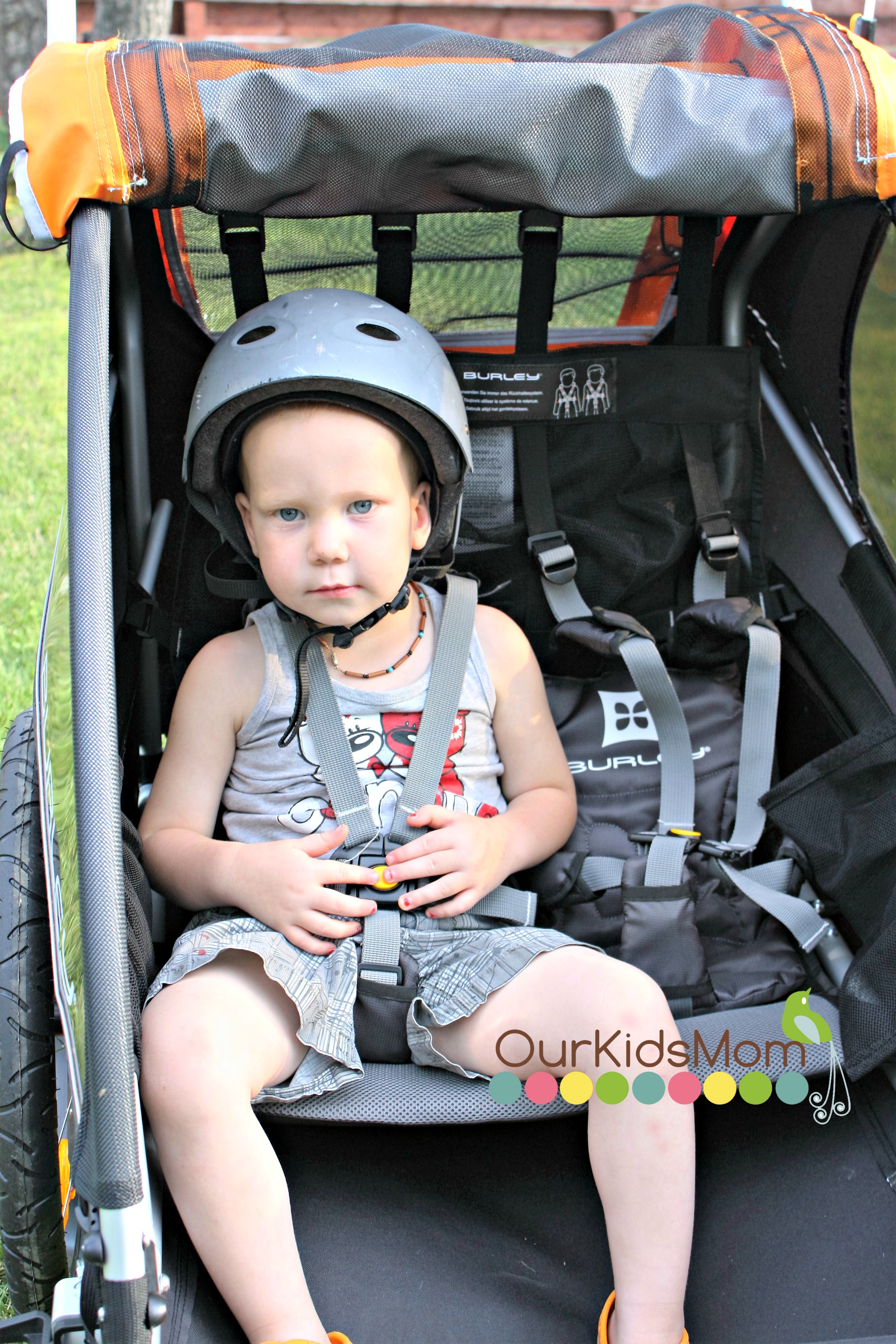 The side frame of the D'Lite is bowed-out so there is a remarkable amount of shoulder and elbow room. There are pockets for your little ones to keep a cup of water, or some toys in as well. Mason is so happy and comfortable when he's riding.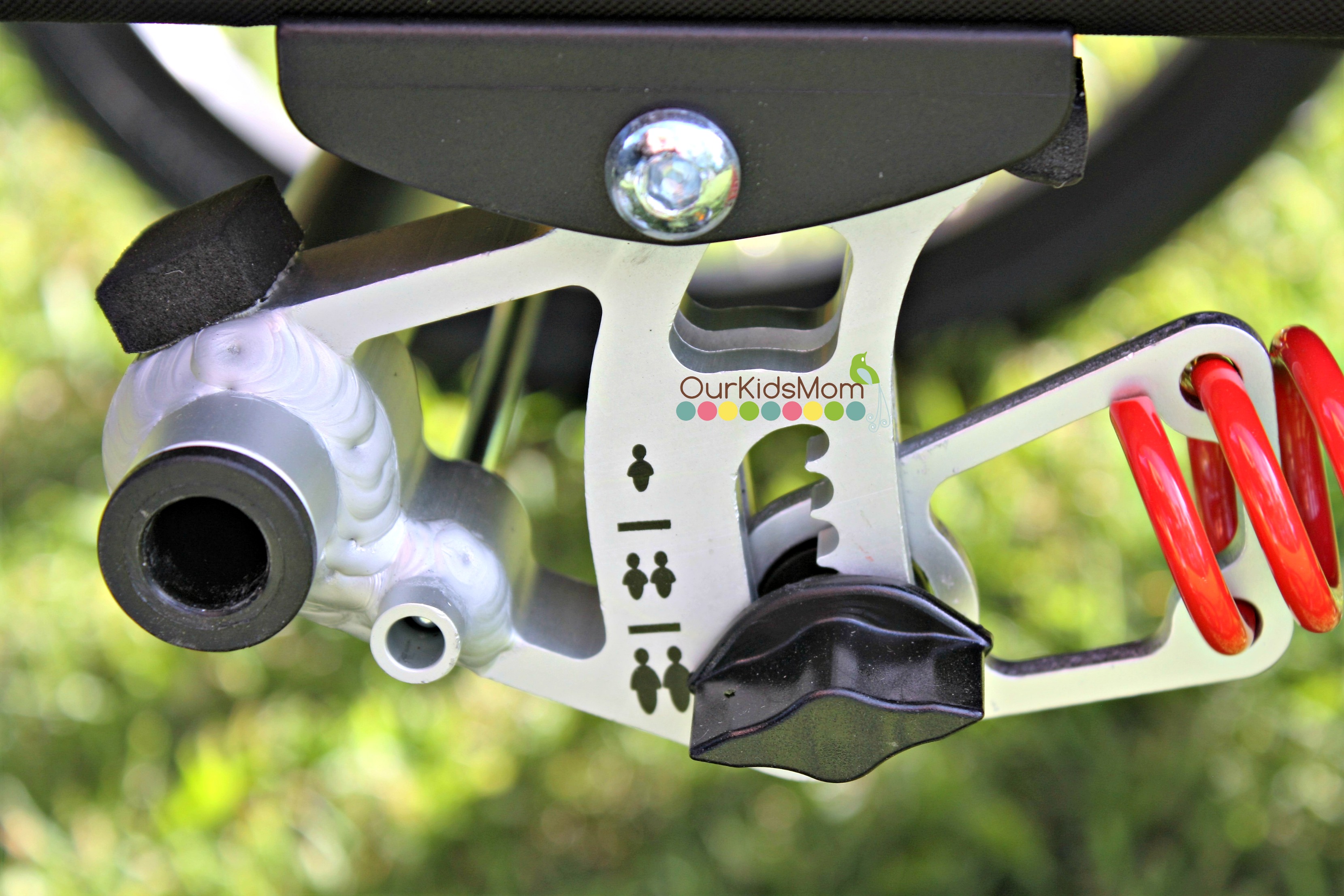 The suspension is very adjustable depending on how many are riding. Honestly this is the smoothest trailer I have ever pulled, I even forget sometimes that I'm even pulling anything.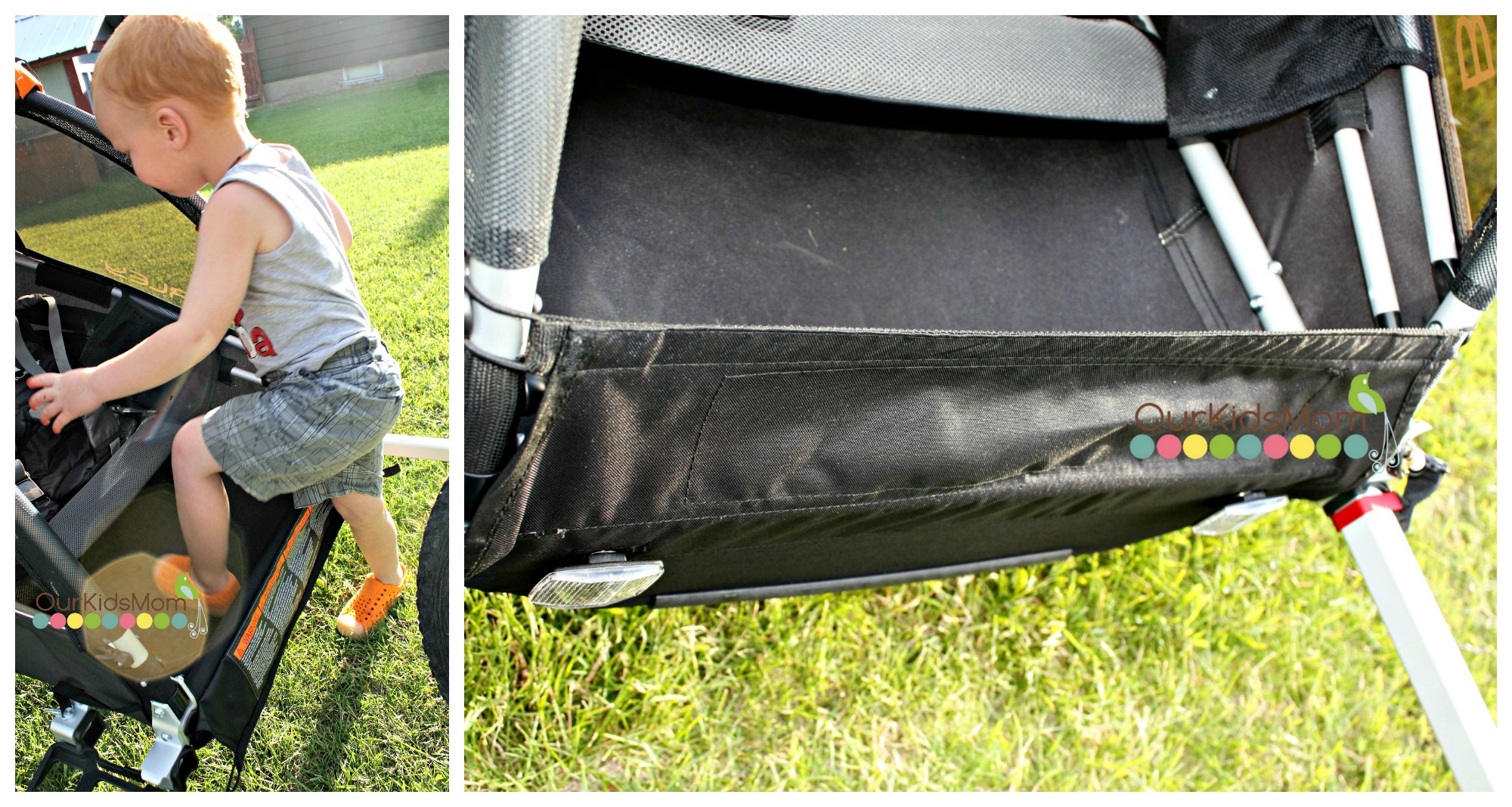 The front opening to enter is large and gives your kids plenty of room to get in and out on their own. The front bottom lip also folds down so your kids don't have a high lip to step over when getting in or out. When on the go there is a nice large mesh window in the front to give your kids lots of fresh air while keeping the pesky bugs out. If the weather changes and it starts getting wet there is a waterproof window the you can roll down to keep your precious cargo dry and happy.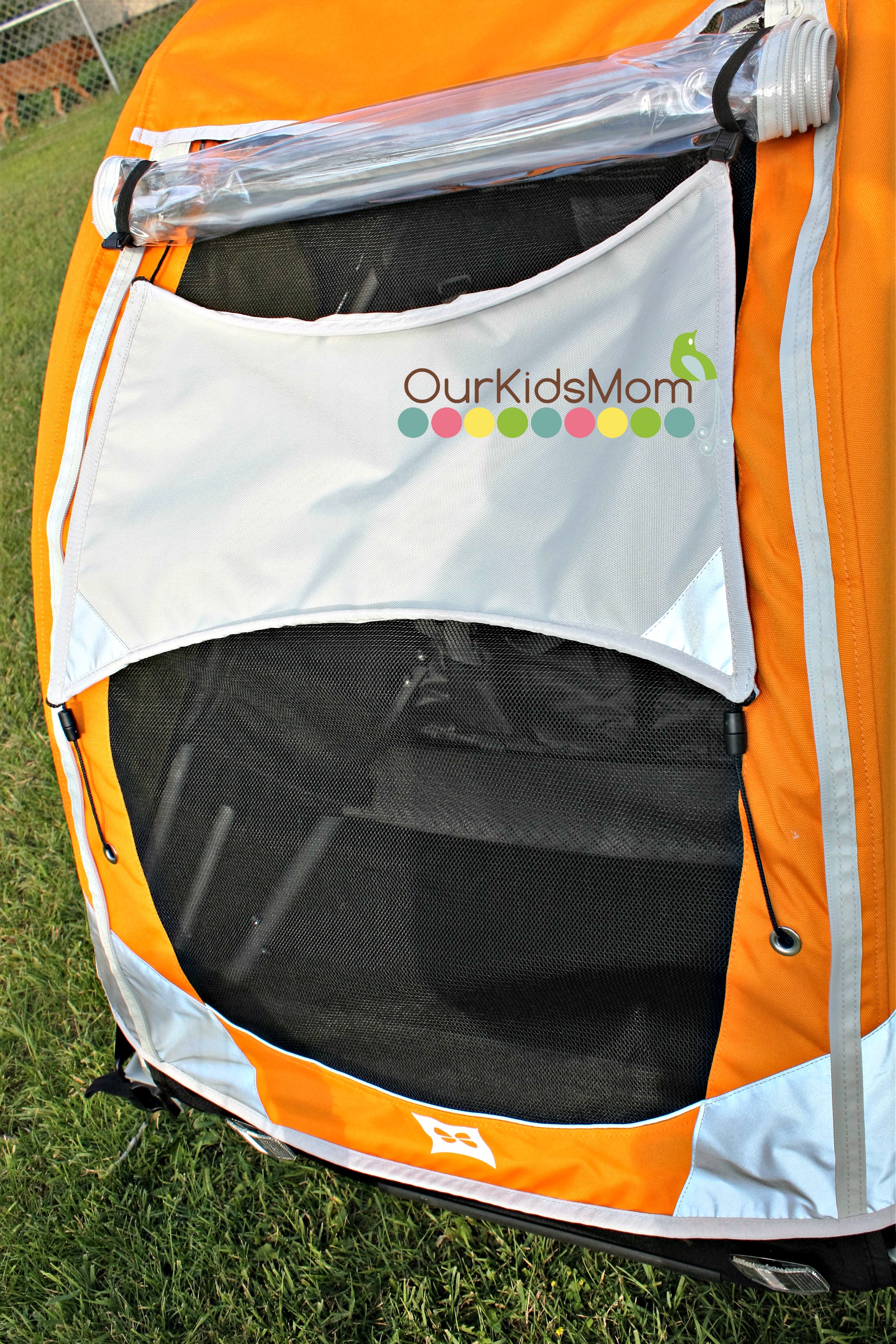 On those bright sunny days there is a sun visor. This is the first bike trailer I have seen with a built in sun visor that you can slide up and down to keep the sun out of your child's eyes. I absolutely love this feature, as my kids get grumpy when the sun is in their eyes, and we don't always have sunglasses handy.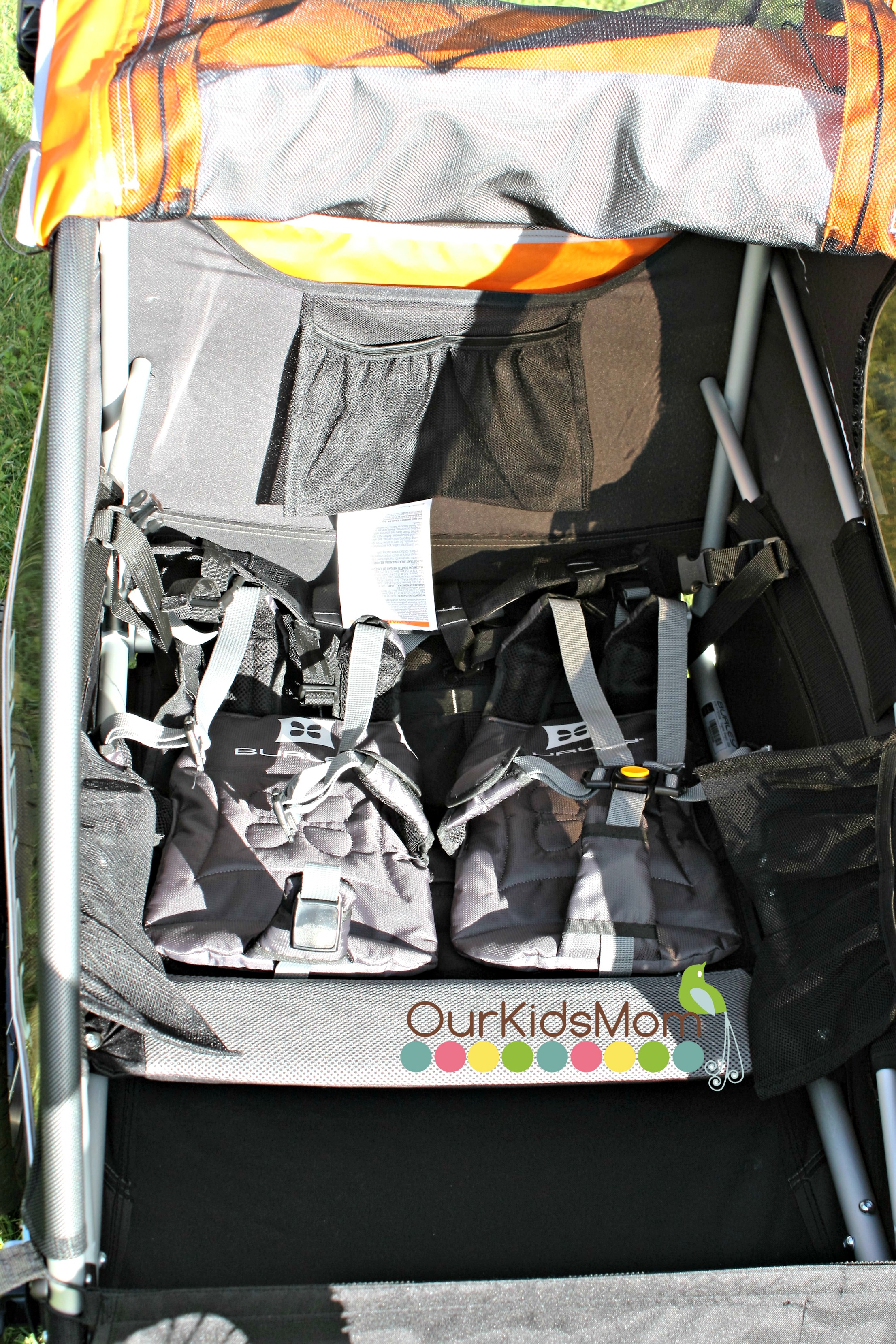 Another favorite feature of the Burley is the seats can be relined. I have never had a trailer where the seats reclined and I always wished that there was. Not only do they recline, with 4 quick buckles you can take the seat down and flatten it to quickly go from hauling your kids to hauling cargo.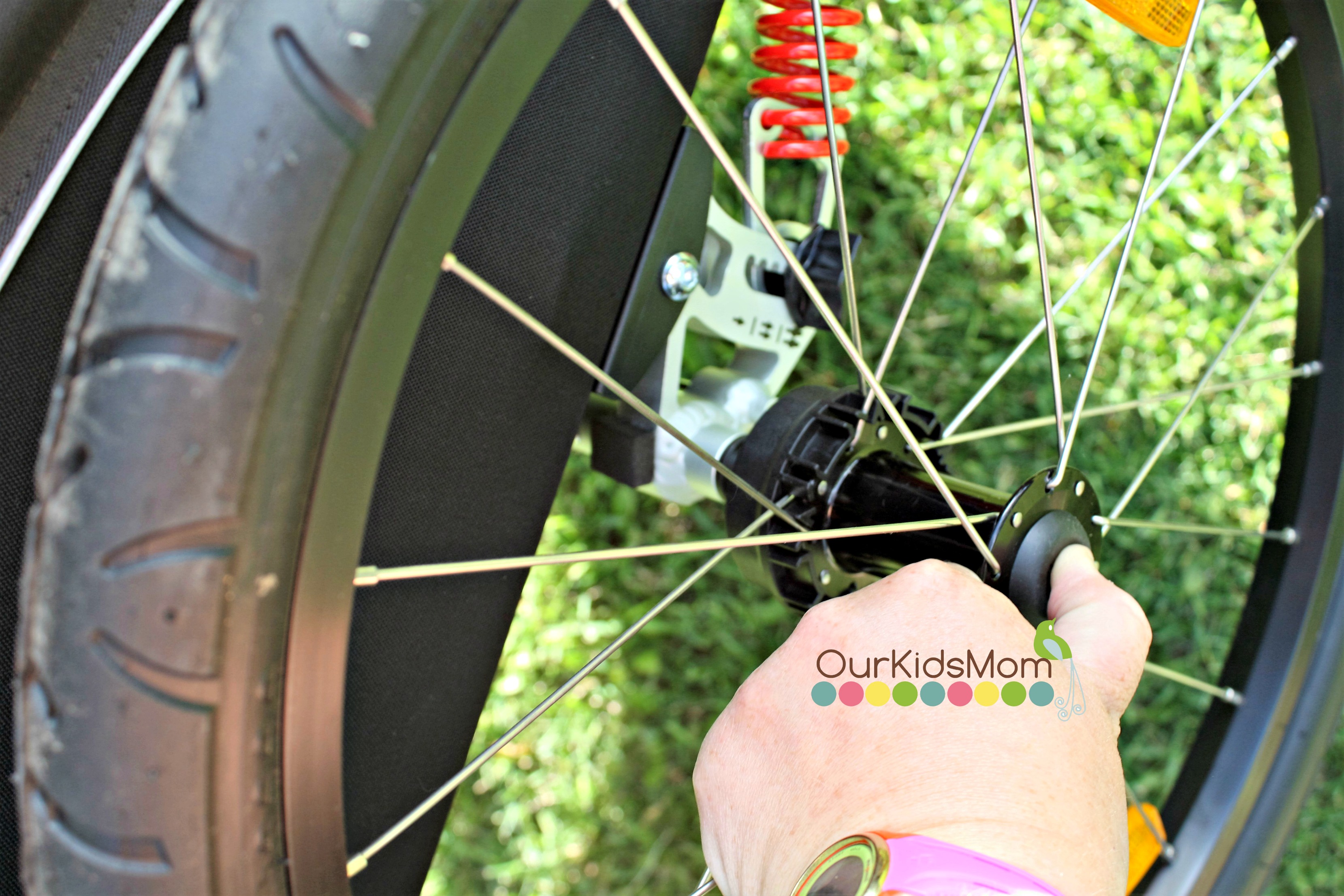 The wheels are a huge 20″. Taking the wheel off for storage or packing up for travel has never been easier, with a push button quick release they are off and ready for transport within seconds.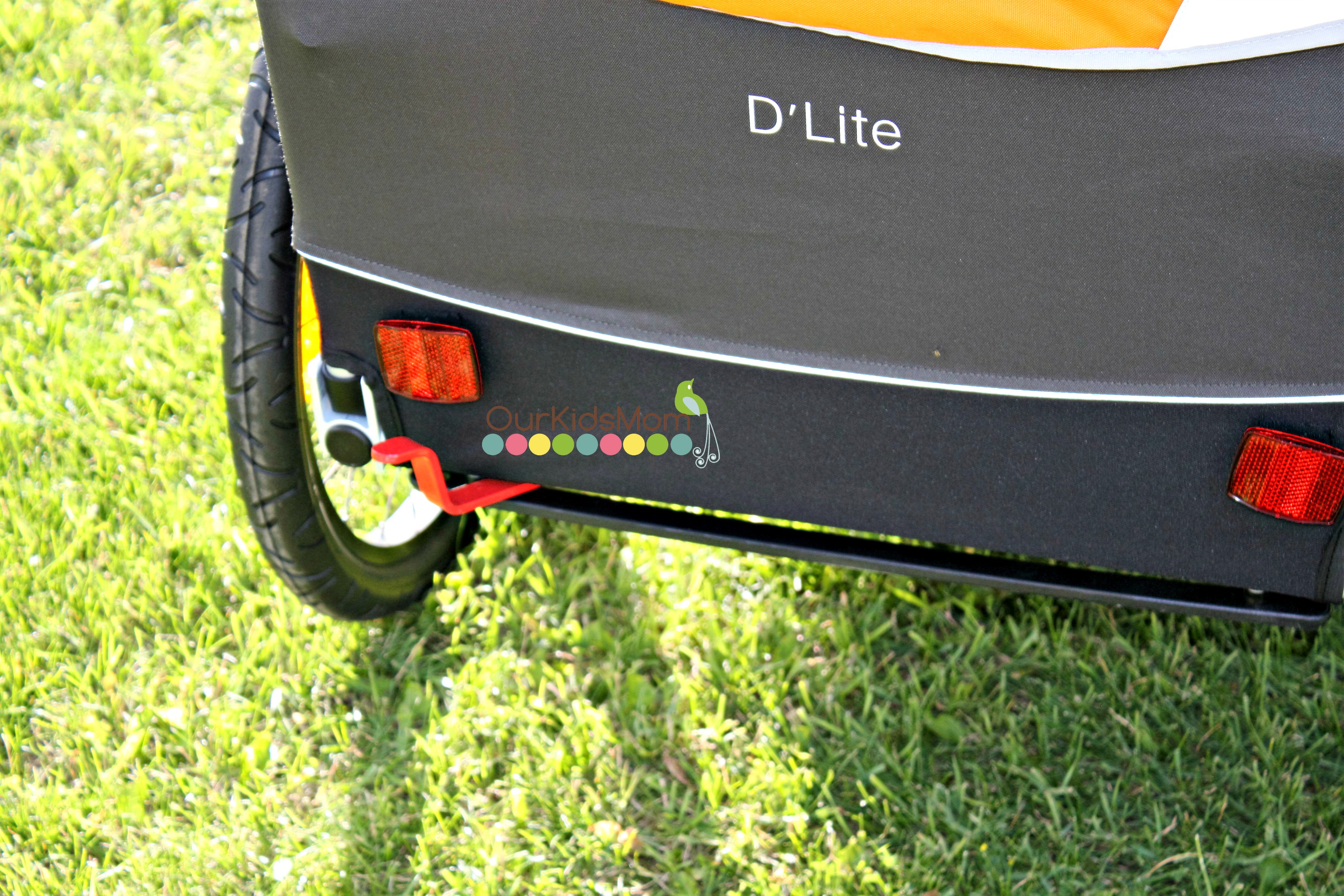 The brake is a hub engaged parking brake that, you just slide to the side and your brake is engaged. The brake on this is great, when it's engaged your trailer wheels aren't rolling anywhere.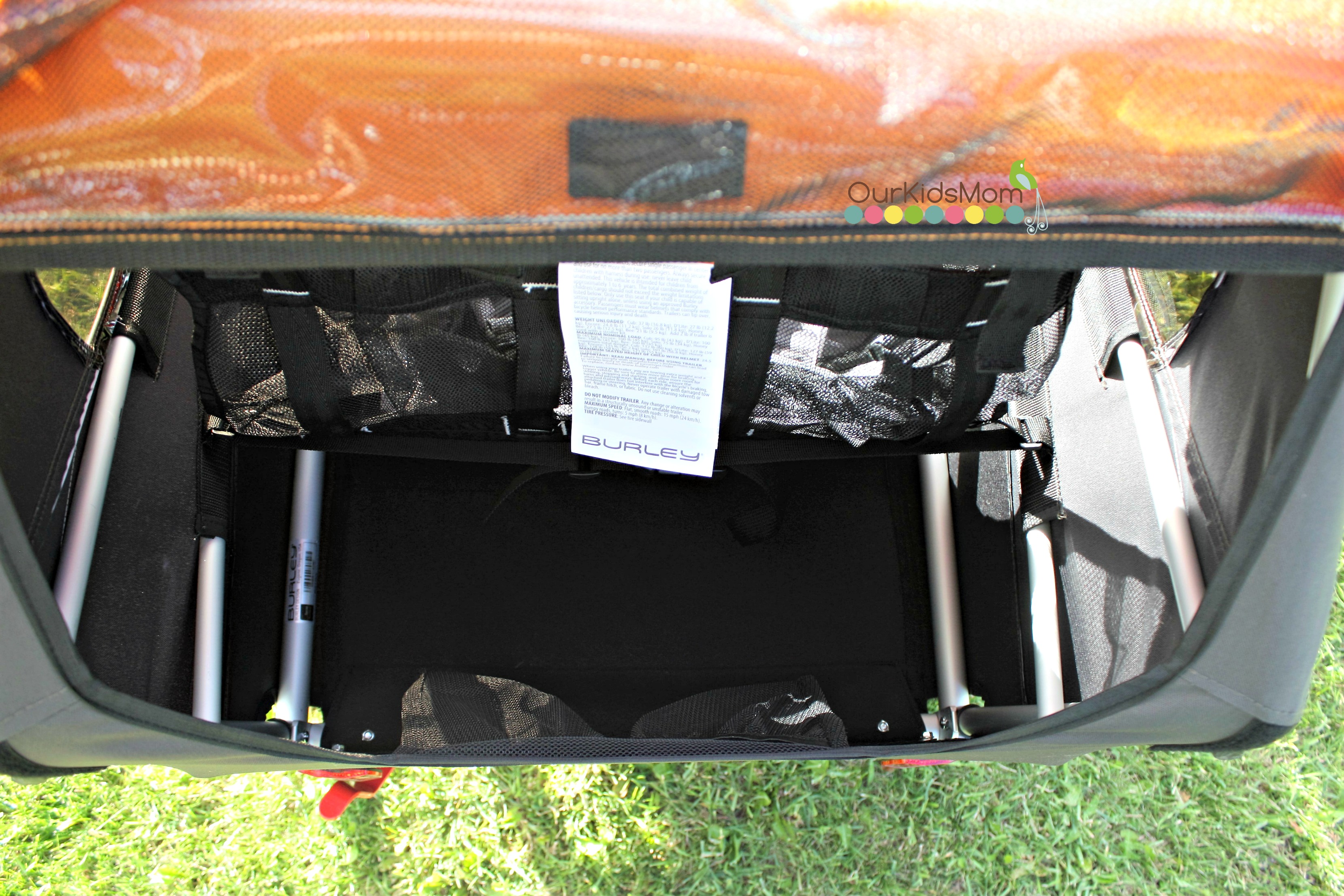 The Burley D'Lite bike trailer is one of the top of the line bike trailers on the market, from the smoothest whether your pushing or pulling the trailer your little one inside will have the smoothest ride out there. Storage is so nice with this trailer, in behind where you child sits there is access to a nice large storage space.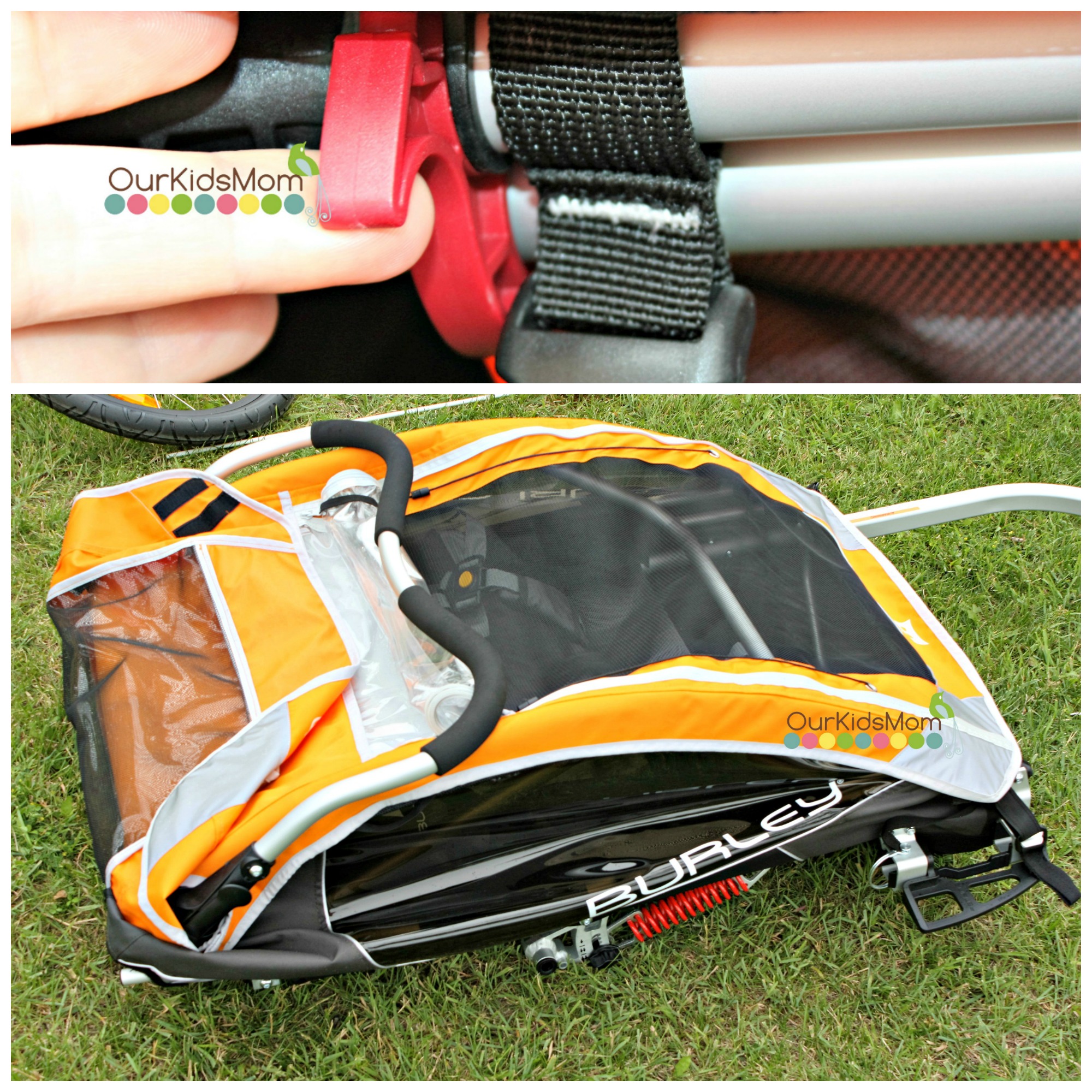 Located also in the back of the trailer there are 2 red triggers that you press to fold up the stroller nice and flat. The wheels fit nicely inside the stroller so everything stays nicely together. As it's name says the D'Lite is extremely light and easy to carry to the truck.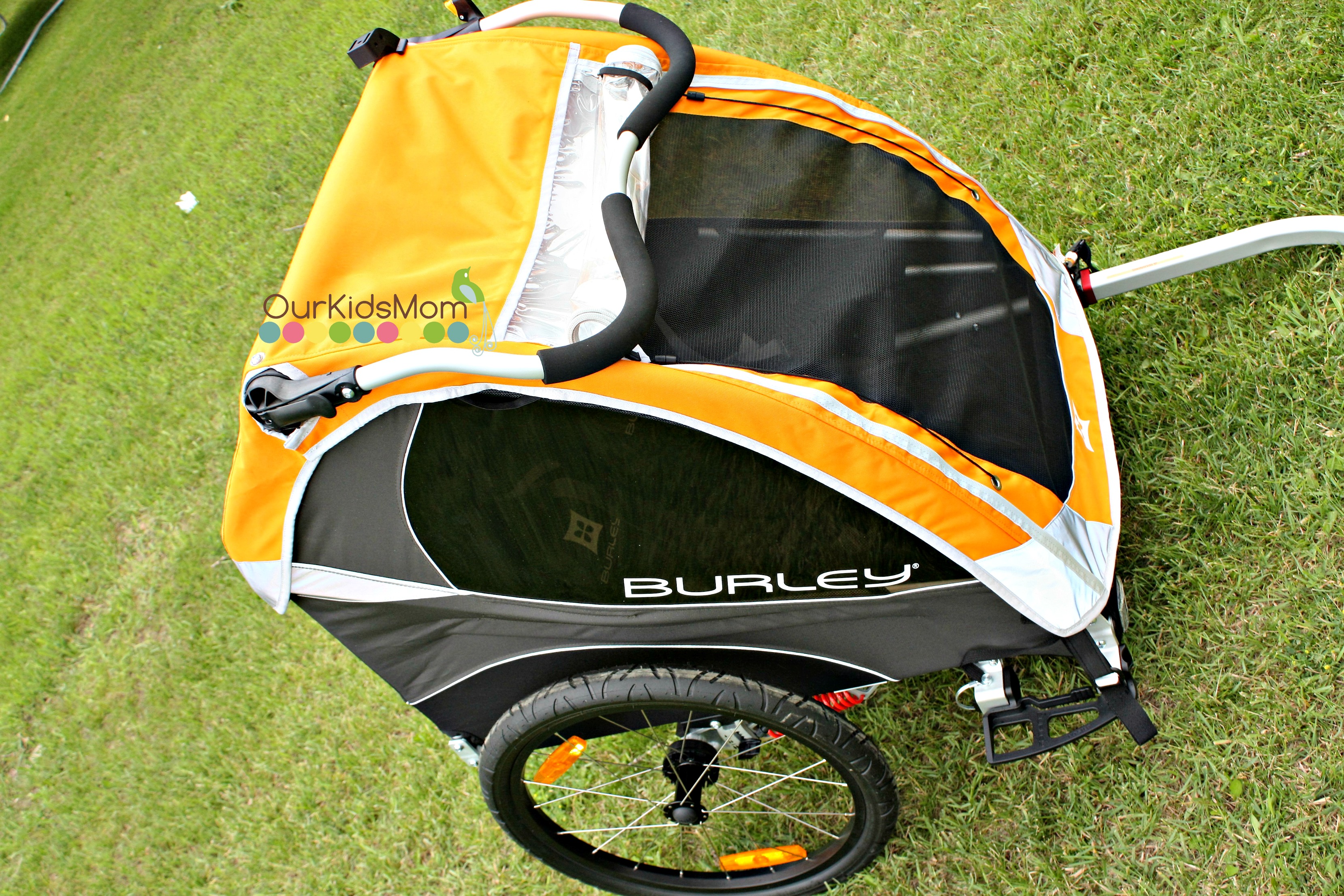 The Burley D'Lite is a fantastic bike trailer,  with very minimal I would change about it. It's a smooth pull for you and a smooth comfortable ride for your kids. One more great thing about the D'Lite is it is so versatile, from being a bike trailer, stroller, jogger, to a sled, the D'Lite can go with you pretty much anywhere.
Head over to
www.burley.com
and check out the D'Lite and other trailers they have to offer.