Samples received. All opinions are my own.
Build-A-Bear Workshop is a world of endless imagination for kids, being able to customize everything from how stuffed you want your friend, added noise buttons to the endless option of clothing and outfits. Each friend is unique and made with your child's individuality in mind.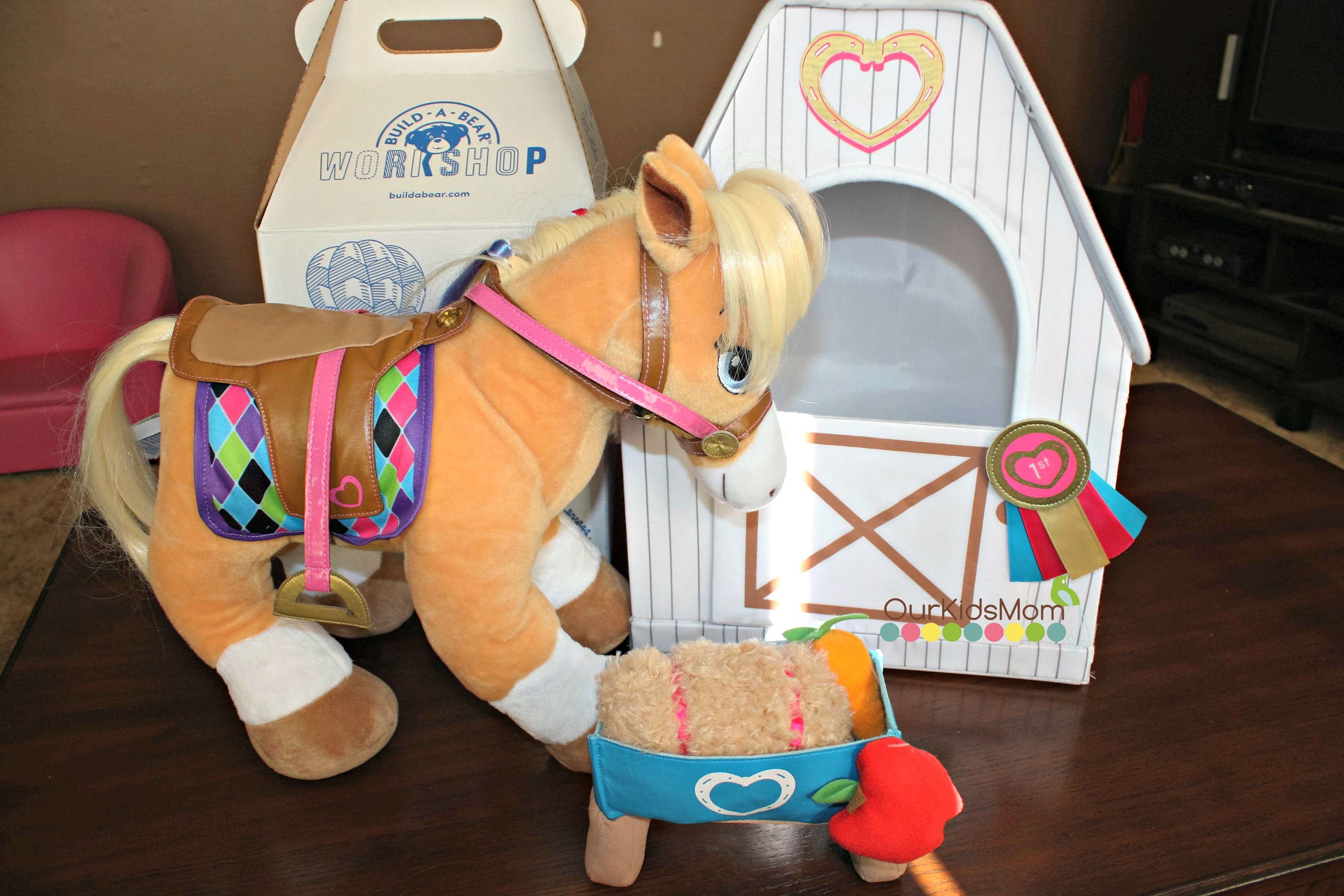 A new Horses & Hearts Riding Club Collection has be released at the Build-A-Bear workshop. I was sent the Palomino American Quarter Horse set, the Riding Club Stable, and the Riding Club Nutrition Kit.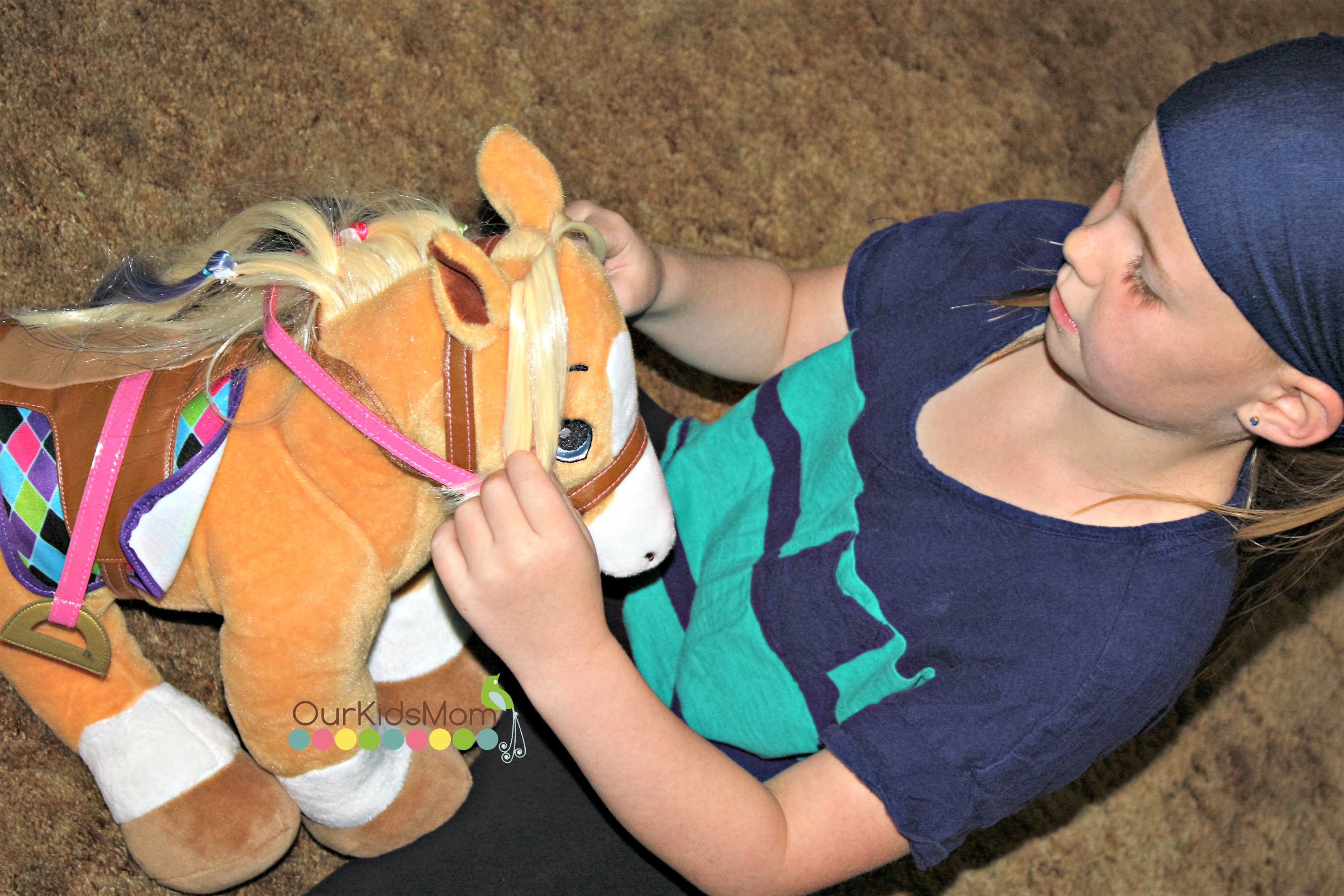 Pulling it out the box I was pretty impressed at the size of the 14″ horse, she is a great size for kids to handle and play with. Her  hair is so pretty with 3 cute hair color extension clips. The horse set also comes with a turquoise western saddle, bridle, and blanket. Right away my daughter took to the horse and started styling her hair.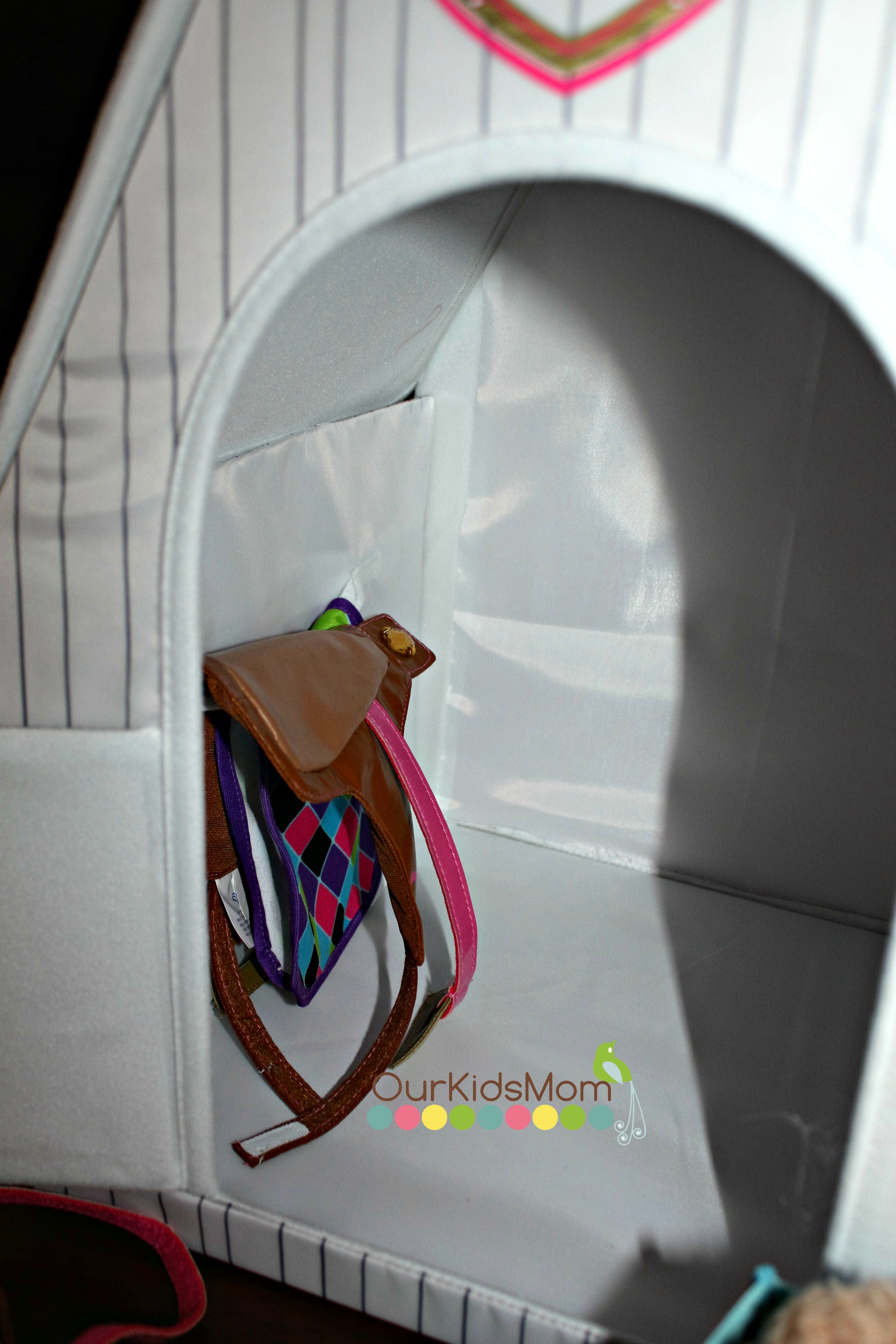 The saddle, blanket and bridle are all removable, and inside the stable is some straps for hanging up your tack.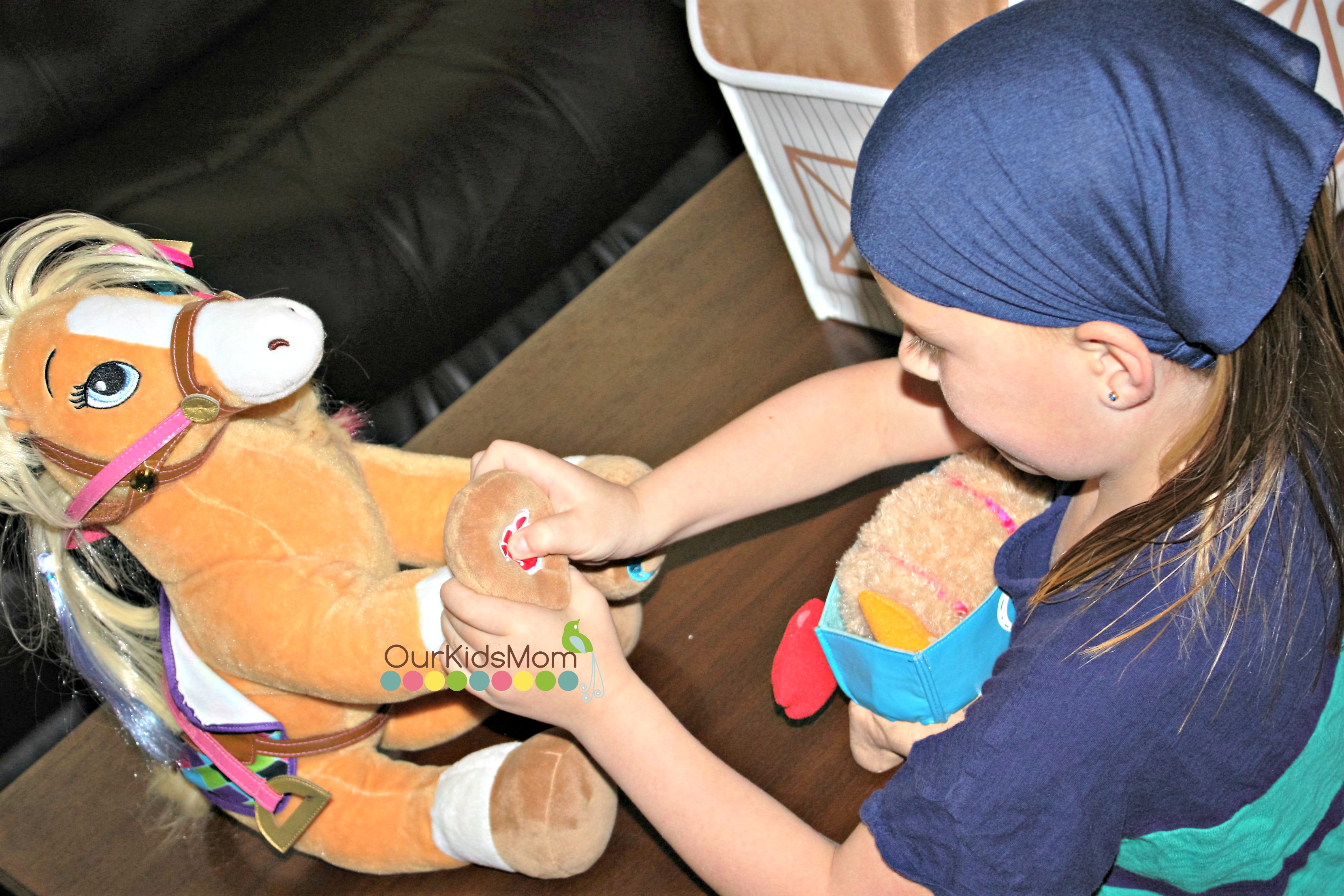 On the bottom of the front right hoof there is a sound chip inside that makes different horse sounds adding to the play time.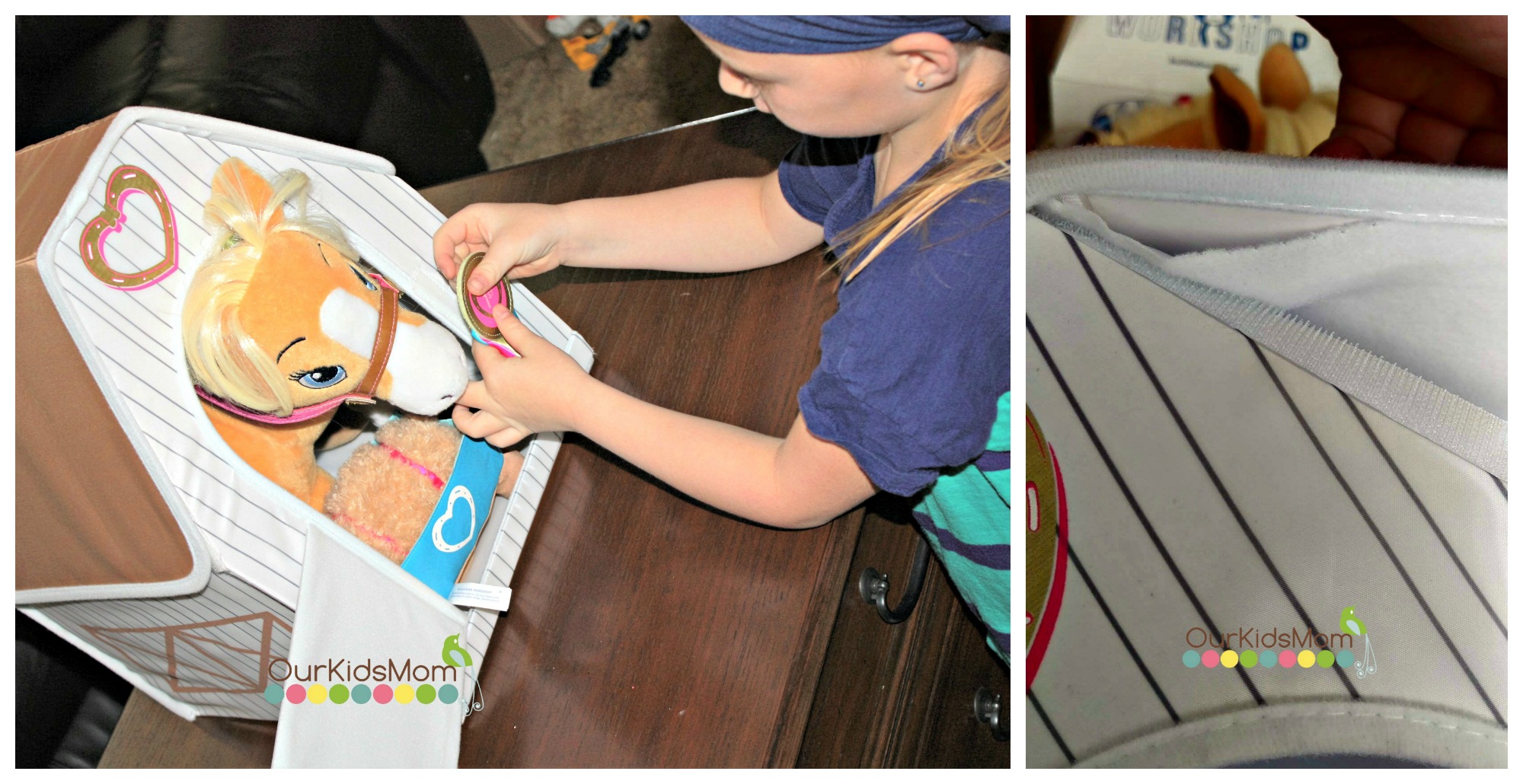 The Riding Club Stable is pretty cute and super easy to put together. All the edges are held together with velcro strips that run along the inside,  it is very sticky and doesn't come apart at all during play.  The stable folds nice and flat for easy storage when it needs to be put away. The stable set also comes with a first place ribbon that you can remove and place on your horse.
While I was putting the roof on I had to take a side off to re-adjust it and unfortunately the first time I pulled the side off the fabric came apart from the seam. That is the only spot it pulled away from the seam, all the rest of the fabric was just fine everywhere else.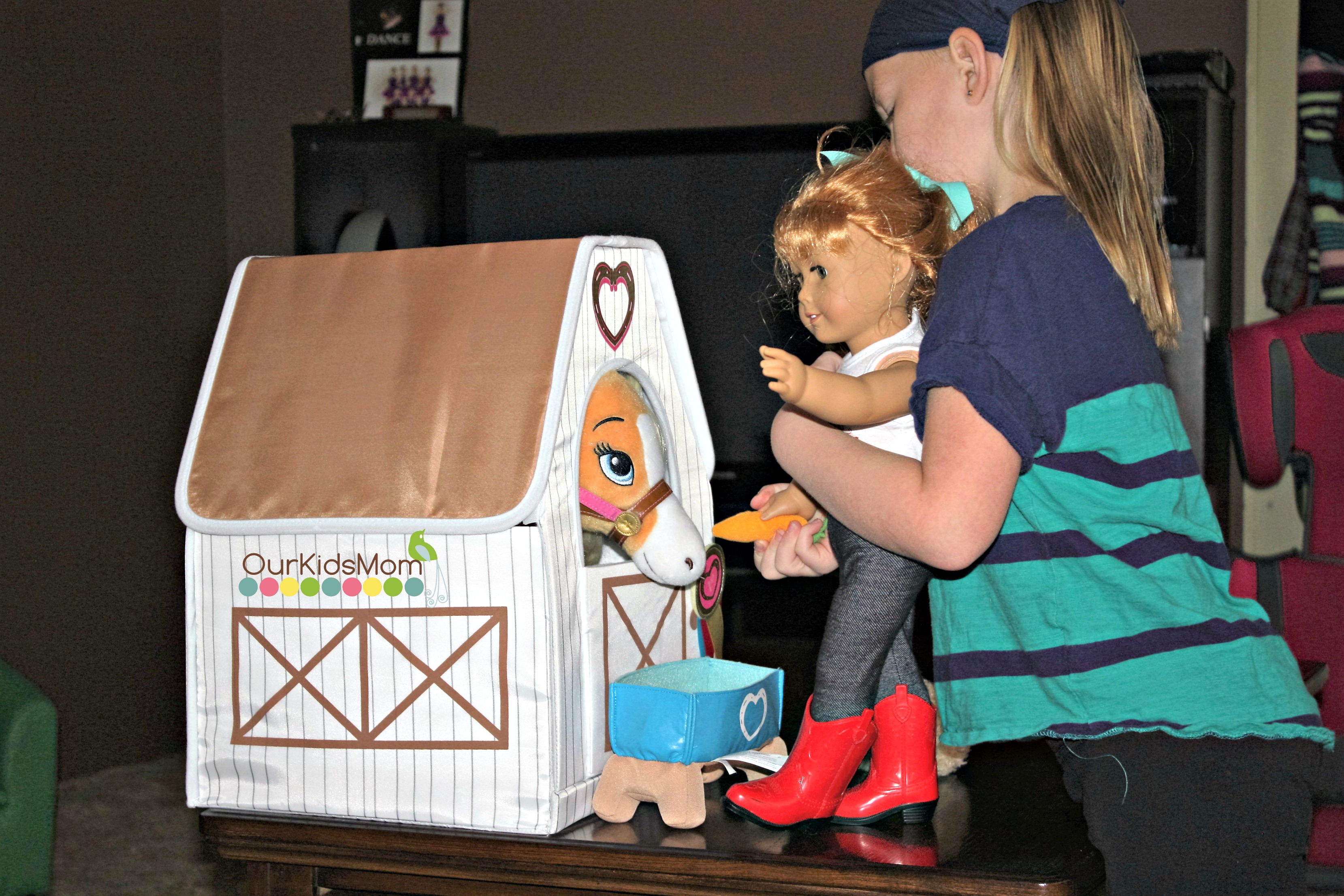 The door on the stable opens and closes with ease. The stable is the perfect home for your horse after and during playtime.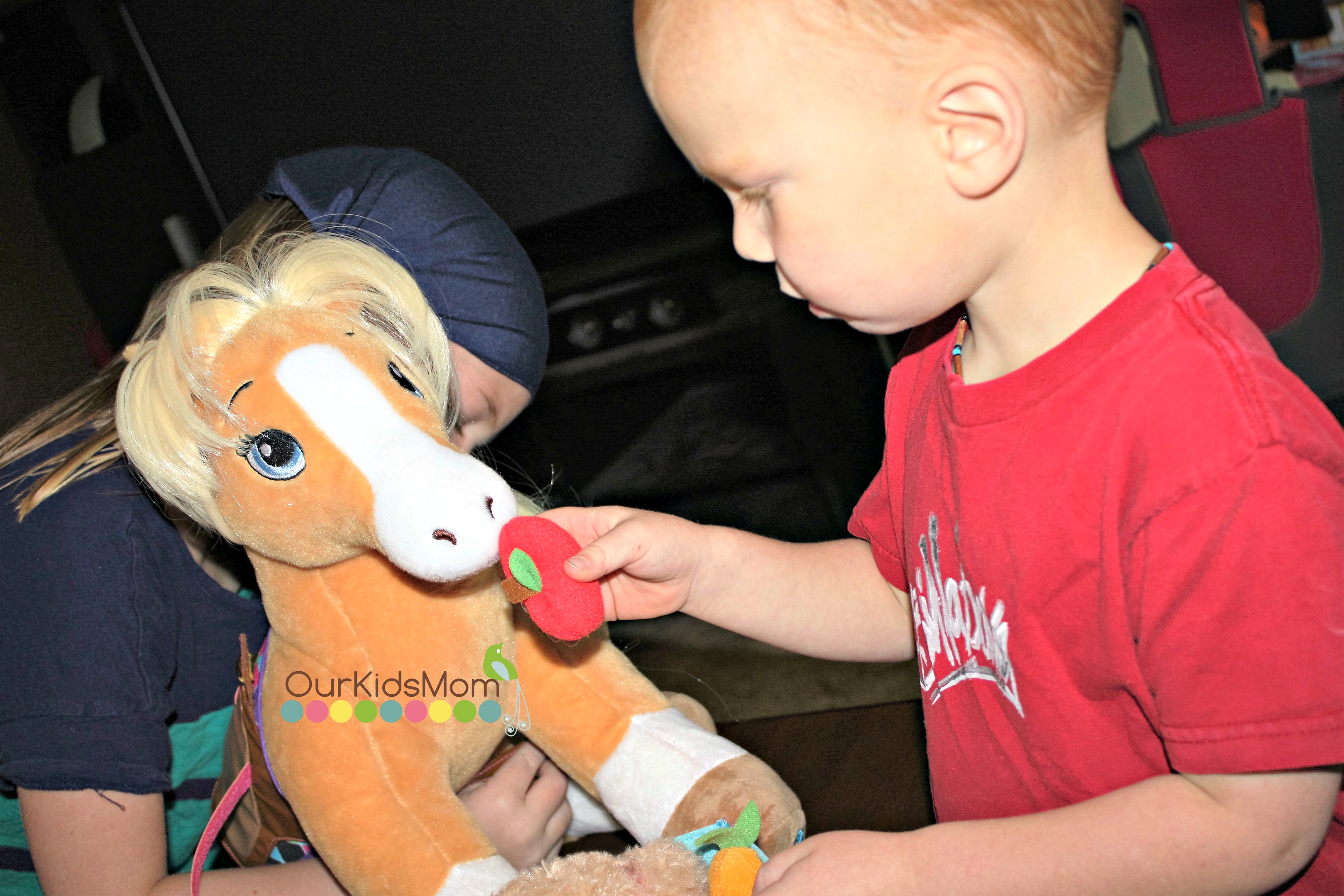 The Nutrition Kit is a 4 piece set that includes, a play trough, bale of hay, apple, and a carrot. I just love how soft everything is, it's perfect for little hands to handle. After a hard day of riding and racing, what horse doesn't need to come back for a bite to eat.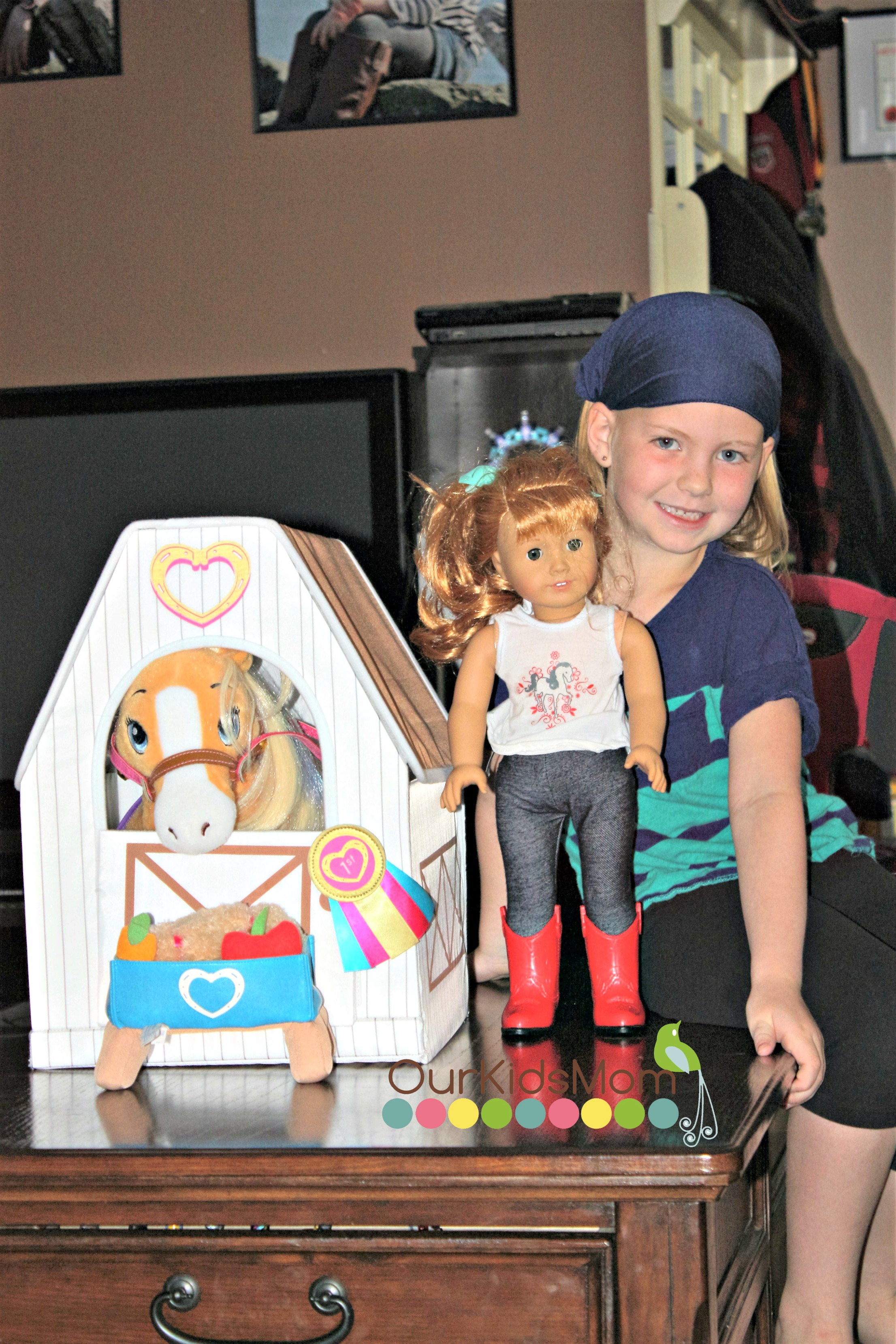 From bears, cats, dogs, dinos, to limited edition characters such as TMNT, Dory, Minions, Iron Man, Batman and so many more there really is a loveable friend for each child in your life. Head over to www.buildabear.com and start creating a unique friend.