Brookside Chocolates and Clos du Bois Wine
Compensation was provided by BROOKSIDE Chocolate via MomTrends Media. The opinions expressed herein are those of the author and are not indicative of the opinions of Brookside or Momtrends Media.
Everyone knows that two of a busy moms favorite indulgences in life are chocolate and wine. Add in some exotic fruit flavors and you've created a combination that is second to none. During the super hectic holiday season, every mom needs some, "me time". This year, you can take a break and enjoy a quiet evening treat of BROOKSIDE chocolates featuring soft centers filled with sweetened fruit flavors, and a perfect glass of Clos du Bois wines.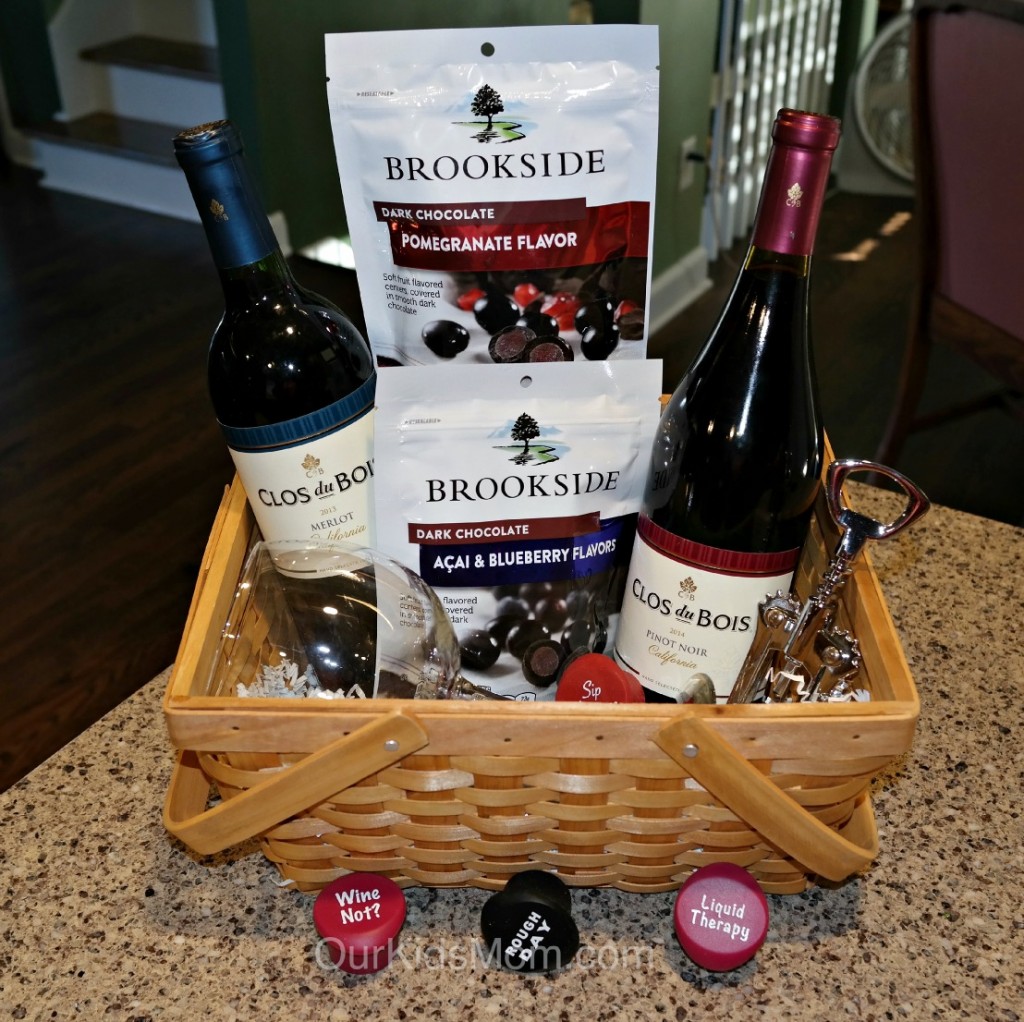 Hosting a girls night in for your friends is a great way for all of you to unwind after a long day of shopping. Whether you do this on Black Friday as a way to celebrate beating the crowds, or as a last evening of, "me time" prior to the kids being off for holiday break won't matter. This combination of flavors is ideal for giving your friends and yourself a much needed evening of pampering.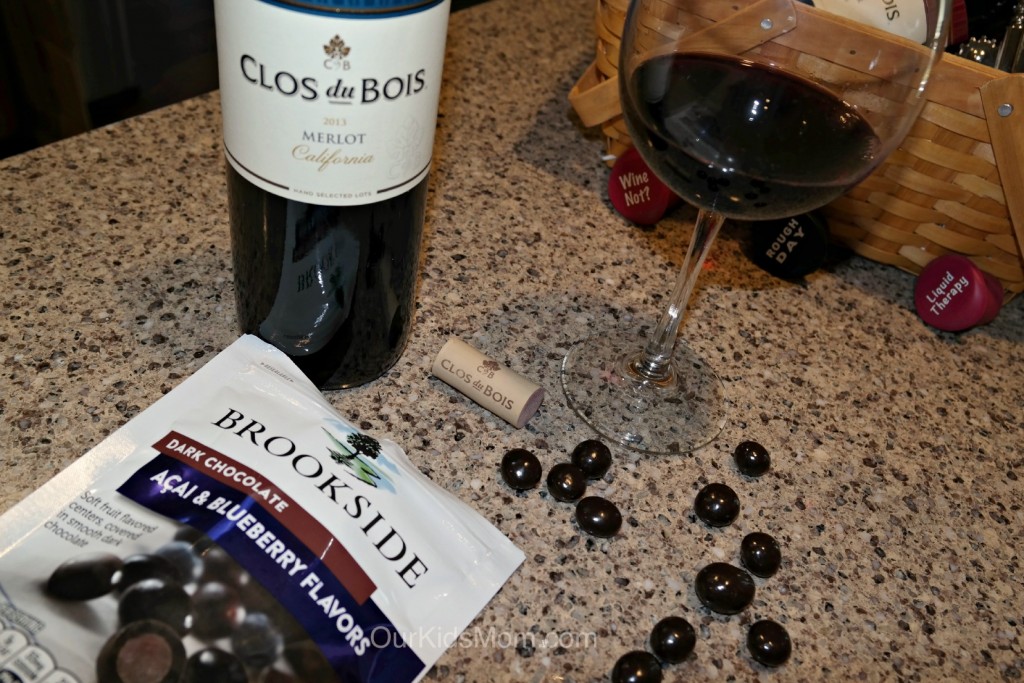 I recommend grabbing your BROOKSIDE chocolates and Clos du Bois wines before you head out for that big shopping day. If you choose a wine that should be chilled, you'll want to have it ready the moment you walk through the door.
If you are shopping alone, you can have this ready to recharge while you soak in a nice warm bubble bath after your day out. If your girlfriends are shopping with you, you can grab enough supplies for everyone to have a delectable treat while wrapping presents or simply relaxing while watching a favorite holiday movie or chick flick.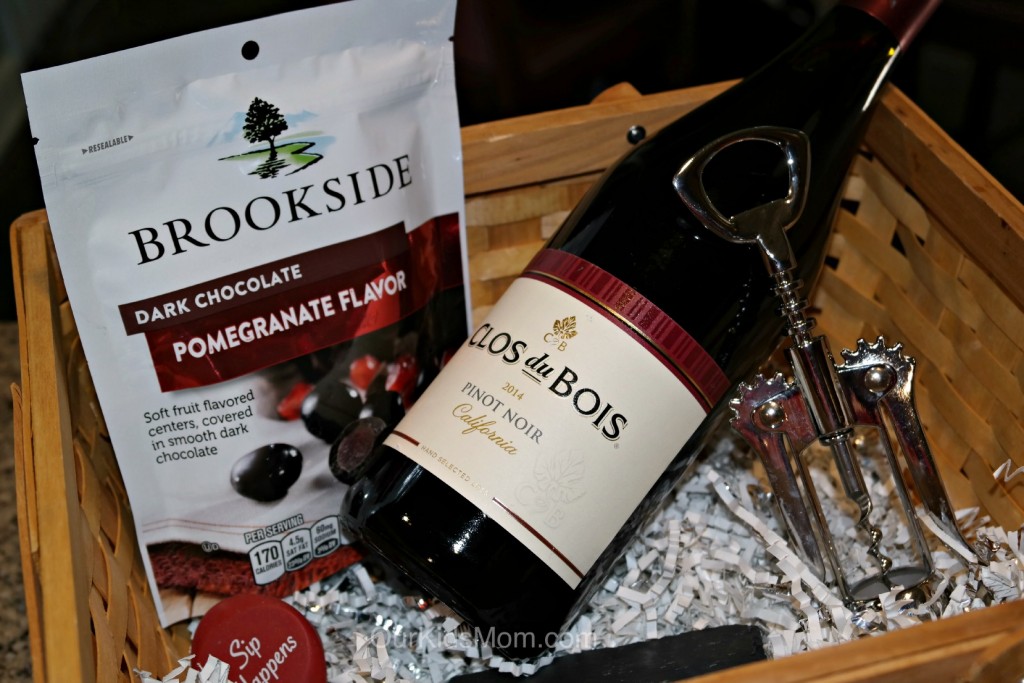 BROOKSIDE chocolates have long been a favorite decadent treat. The combination of high quality dark chocolate with rich fruit flavors inside is just what you need to help you recover from a long day of fighting crowds for the best deals. There are tons of amazing choices, but our favorites included the Dark Chocolate Pomegranate Flavor and the classic Dark Chocolate Acai & Blueberry Flavors.
Settle in with your best girlfriends, and a classic chick flick to serve up not only bowls full of the amazing BROOKSIDE chocolates you love, but have fun testing out wine pairings with Clos du Bois wines! There are a wide variety of flavors to suit your preferences, and this company gives you the French wine making technique that brings quality along with the delicious Sonoma grape that brings you a wine that even the harshest critics love.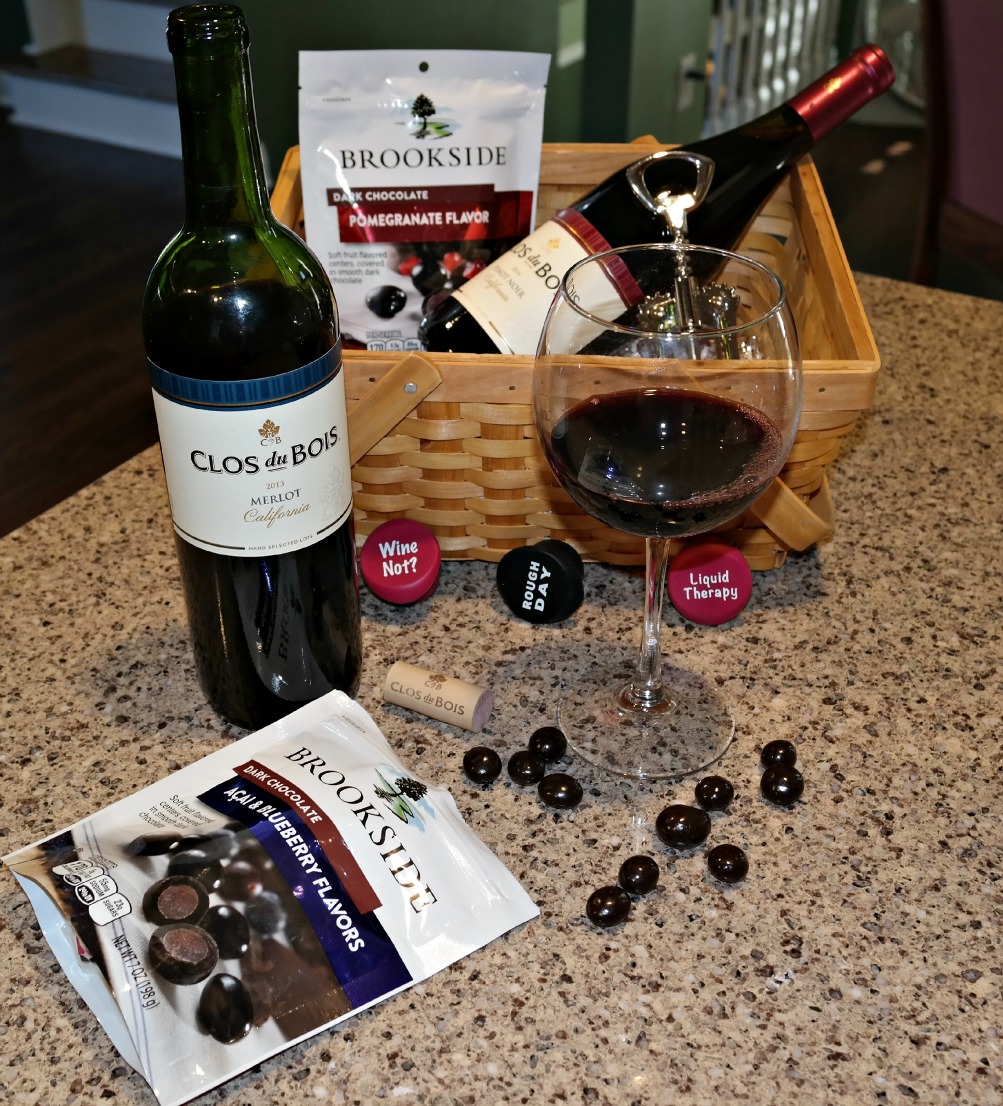 For your event or just your special evening in alone, here are some great choices for which BROOKSIDE chocolate you should serve with a particular Clos du Bois wine.
* Clos du Bois Pino Noir and BROOKSIDE Dark Chocolate Pomegranate Flavor
* Clos du Bois Rouge and BROOKSIDE Dark Chocolate Crunchy Clusters Berry Medley Flavors
* Clos du Bois Merlot and BROOKSIDE Dark Chocolate Acai & Blueberry Flavors
* Clos du Bois Cabernet Sauvignon and BROOKSIDE dark Chocolate Goji & Raspberry Flavors
This holiday season you can give yourself and your friends a great delicious way to celebrate completing your shopping lists by choosing BROOKSIDE dark chocolates with exotic fruit flavors alongside a classic pairing of Clos du Bois wines.
WIN IT:
ONE OurKidsMom reader is going to win a Brookside prize pack!
 Brookside Chocolates, Red and white wine goblets, Wine bottle caps and a Winged corkscrew.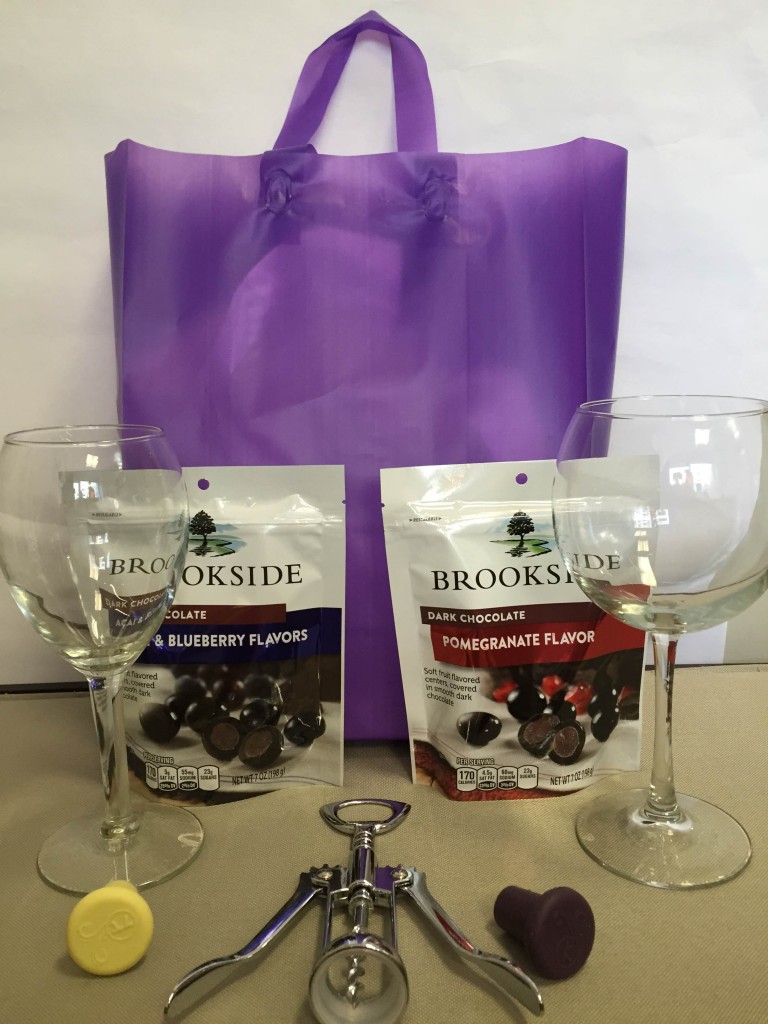 Rules:You do not have to be a blogger to enter/win. An email address is required to enter. The winner will be chosen randomly through Rafflecopter and contacted via email. A reply to the winning email is required within 48 hours before a new winner is chosen. One person entering per household please. US ONLY please.
This giveaway ends at 11:59 PM EST on December 15, 2015.