Britax B-Agile Stroller and Chaperone Car Seat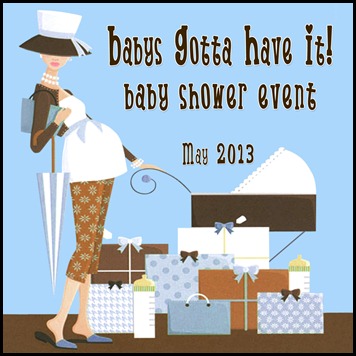 Welcome to the Babys Gotta Have It! Baby Shower Event!
We are starting the event with something EVERY baby needs combined with something every Momma wants… an awesome car seat/stroller combo!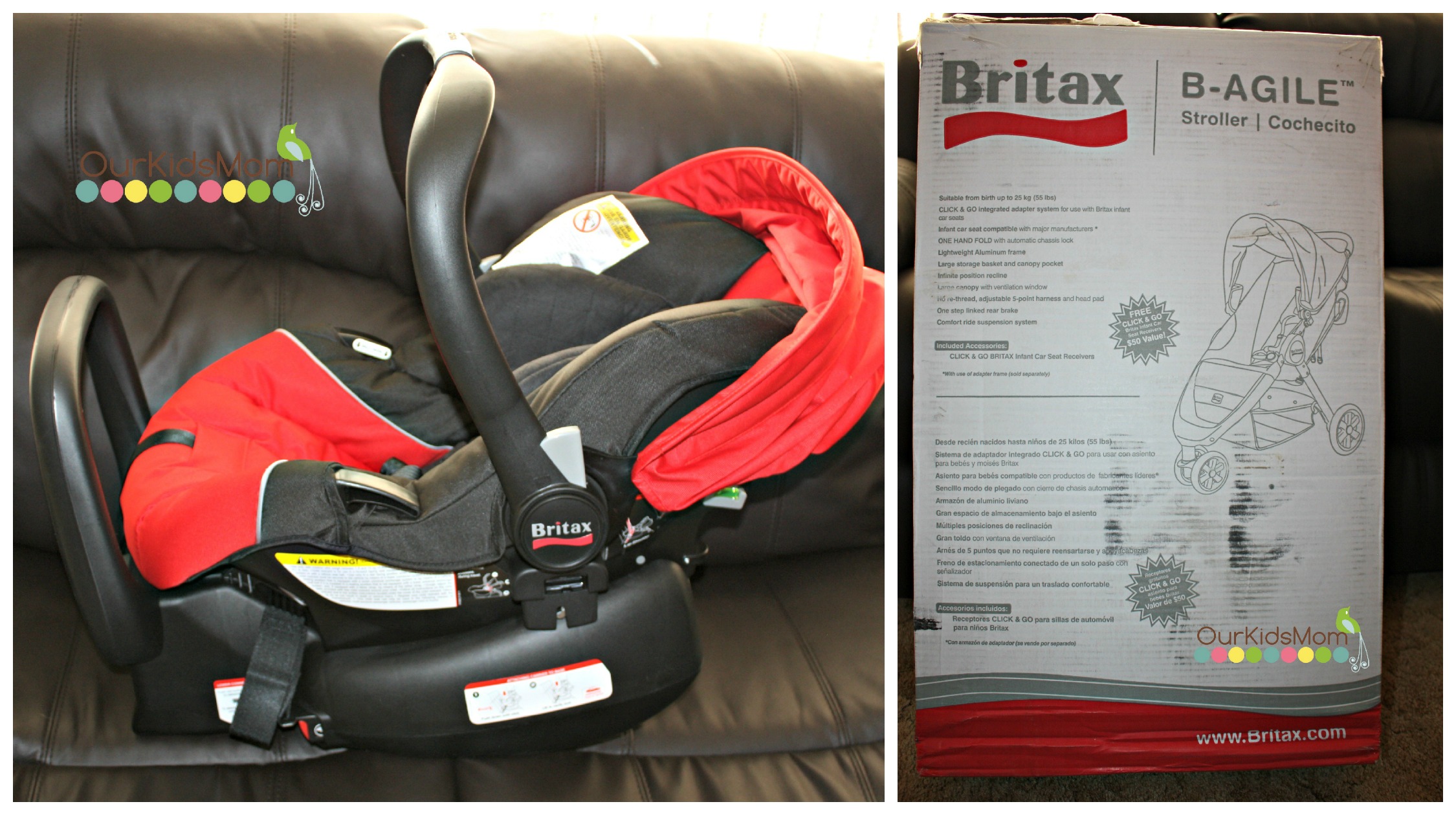 Safety is my highest priority when it comes to my children. Britax is a company I know I can trust and rest assure that my child will be safe and comfortable when traveling in their stroller, car seat, and infant carrier. I was so blessed to be able to review a Britax B-Agile stroller and a Chaperone car seat (at no charge, all opinions are 100% my won), making an amazing Britax travel system.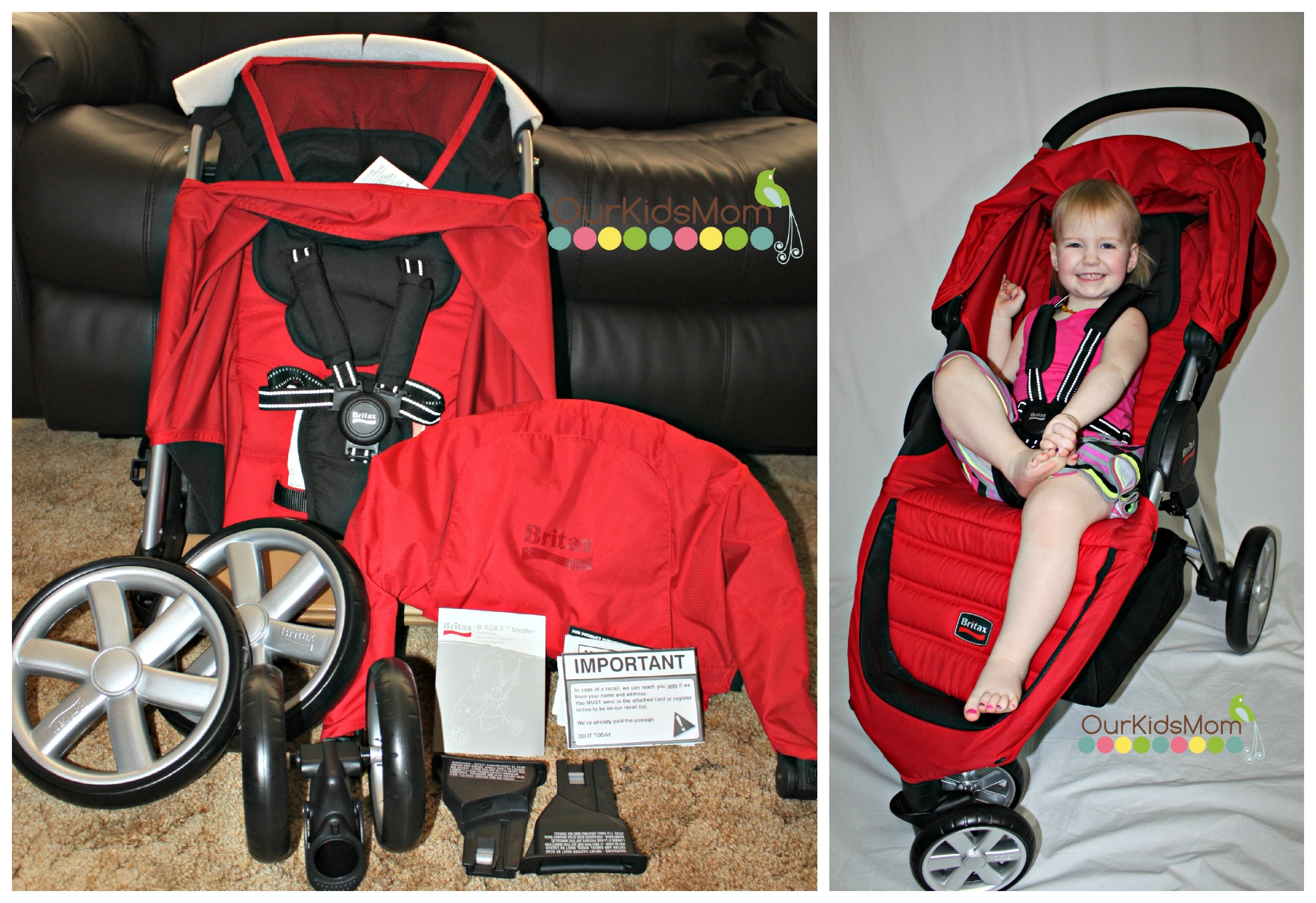 There is minimal assembly required for the stroller and it only took me about 5 minutes from start to finish. The instructions were great and easy to follow making the process a breeze.
The Britax B-Agile stroller is an eye catcher with it's stylish design and amazing features. Featuring an aluminum frame this stroller is a nice light weight of only 16.5 lbs. The B-Agile travel system is compatible with major infant car seat brands including Graco, Chicco, and Peg Perego with the purchase of the Britax infant car seat adapter (sold separately). There is nothing extra to purchase when using a Britax car seat.


The stroller has an easy to use seat recline achieved by simply sliding the straps in the back to the recline you desire… from sitting straight up to an almost full recline back and everything in between.

There is a nice large canopy with a ventilation window along a flap in the back. There is also a large storage pocket in the back for your personal needs. When the seat is reclined fully the flap now connects under the back of the seat to prevent any direct sun on your baby while sleeping. This is a great feature that I quite enjoy and I know the more I use it the more I will like it. The extra flap is easily removable if you decide you don't want or need it.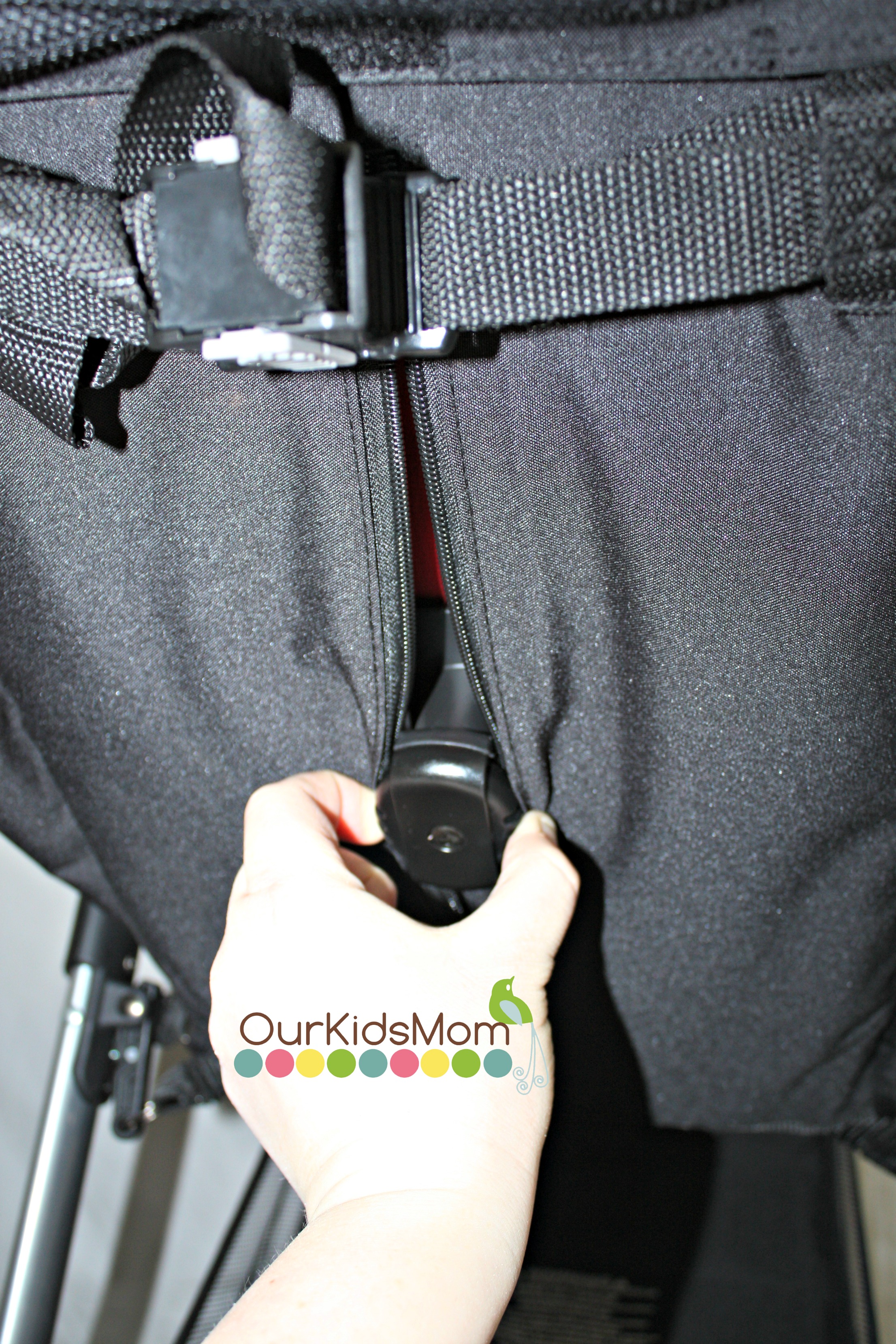 I would have to say that my favorite feature of the B-Agile stroller is the NO re-threading, adjustable, five-point harness. Having more then one child that will use this stroller, there is nothing more annoying then having to re-thread the straps to fit each child's size. There is a pocket in the back of the seat that you can unzip and have access to the fast and easy adjustable tab that you squeeze and raise and lower with an easy slide up or down.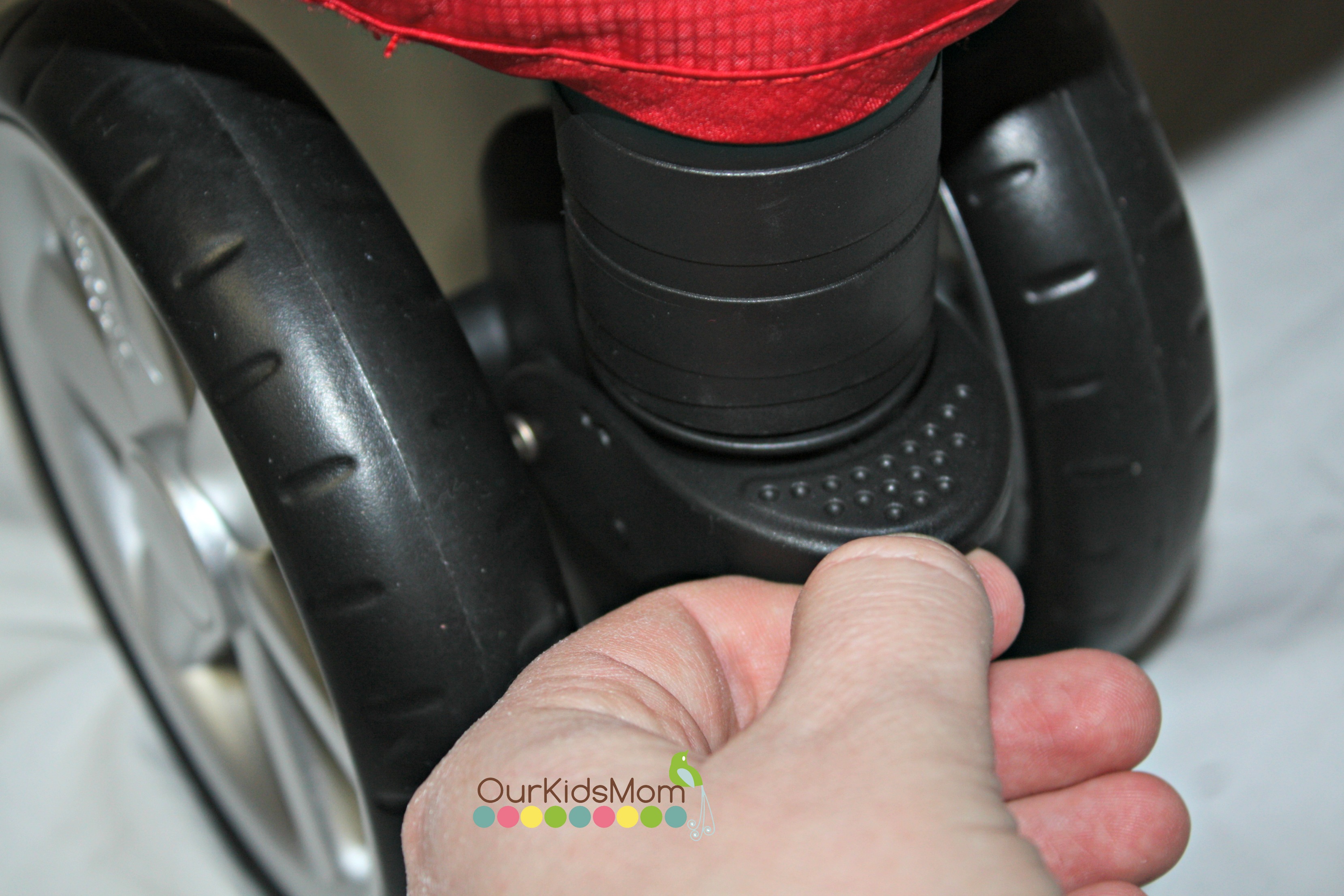 This is a three-wheel stroller that provides improved steering and maneuverability over four wheeled models. The front wheel has the option of being a swivel or to be locked into place. The rear wheels have a linked parking brake for ease and convenience.
The B-Agile is a great replacement to the traditional "umbrella" strollers for the mall. It's lightweight, easy to manoeuvre in and around stores, your baby can recline to sleep, and it's height is great and comfortable for me to push. Being 5'10" I can't use an umbrella stroller without ending up hunched over. The handles are so low on umbrella strollers that bending over to push causes back strain.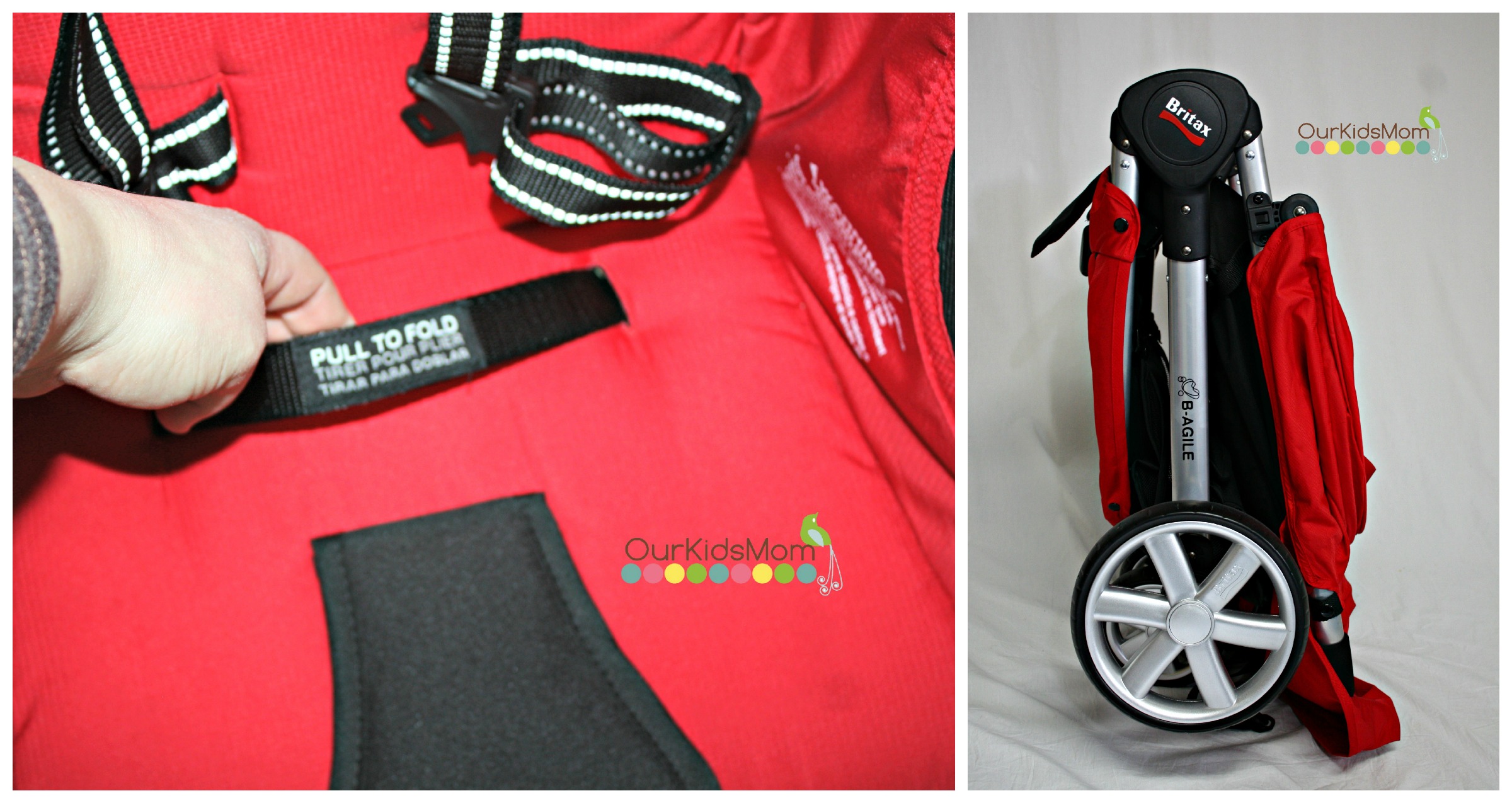 The B-Agile offers a one handed quick fold making this stroller my everyday stroller. Whether we are headed out for a walk or shopping at the mall this stroller comes with me everywhere. The B-Agile is perfect from birth all the way up to 55 lbs making it usable for our soon to be newborn, my 2 year old, AND my 5 year old! Talk about versatility!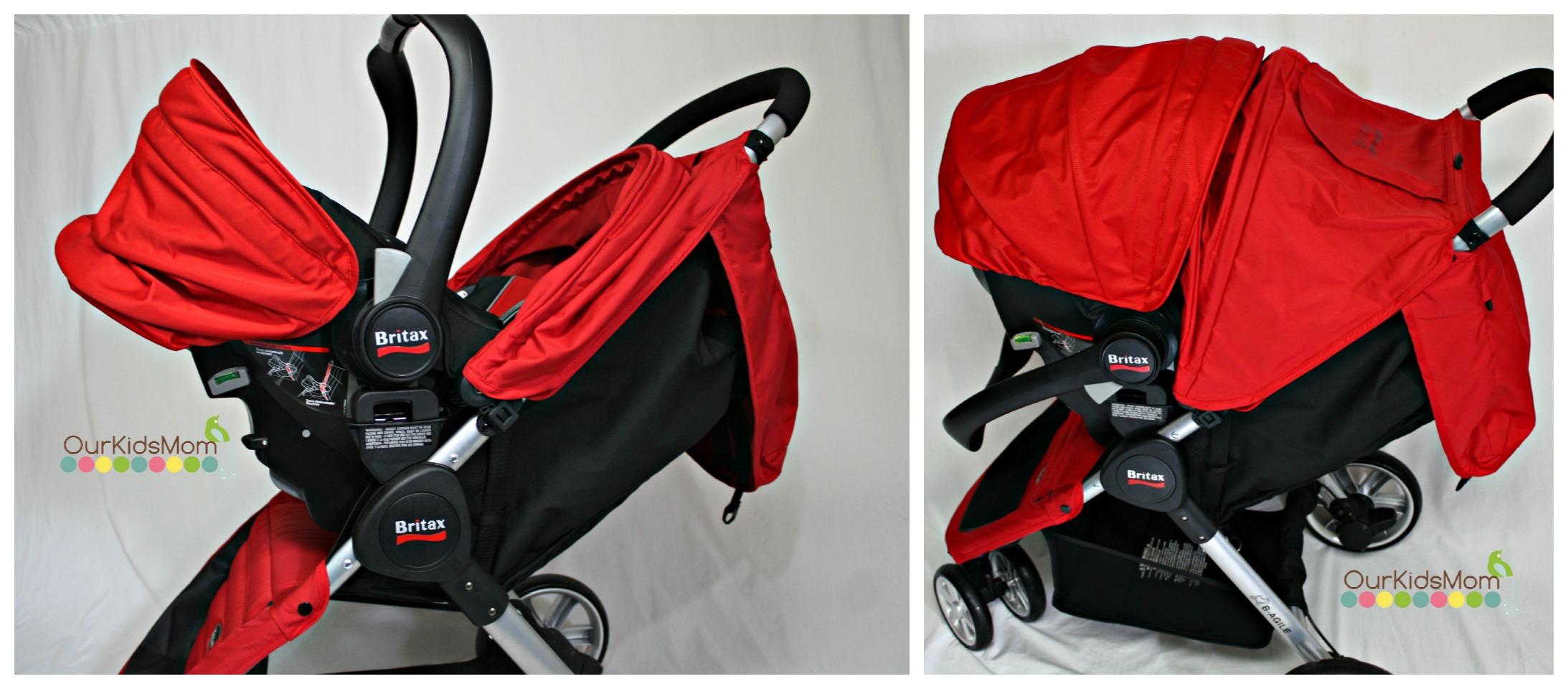 With the Britax Click & Go infant car seat receiver the Chaperone car seat fits easily in the stroller with a tight secure fit that you can hear with a click when inserted. The B-Agile comes with extra receivers for a Britax infant car seat that you slide into the specified place on the stroller as well as brackets that you slide into the specified place on the car seat. Combined you have a fast easy connection system.
With the Britax Chaperone infant car seat I can feel comfortable knowing my baby is riding in a seat that will keep him safe in case of an accident. With the Anti-Rebound Bar on the base the seat will be stabilized by minimizing rotational forces associated with front and rear collisions. It is equipped with true side impact protection. The head restraint creates an extra layer of energy absorbing foam keeping the head, neck and spine aligned. With a energy-absorbing foam liner it absorbs and will distribute any crash forces.


While installing the base I noticed the built-in Lock-Offs that ensure a snug lap and shoulder belt installation. The Lock-Offs give me peace of mind that the base will be secure even in times that my husband has to install it.  The base is equipped with Latch, lower connector straps, for fast and easy installation if your vehicle is equipped with this feature.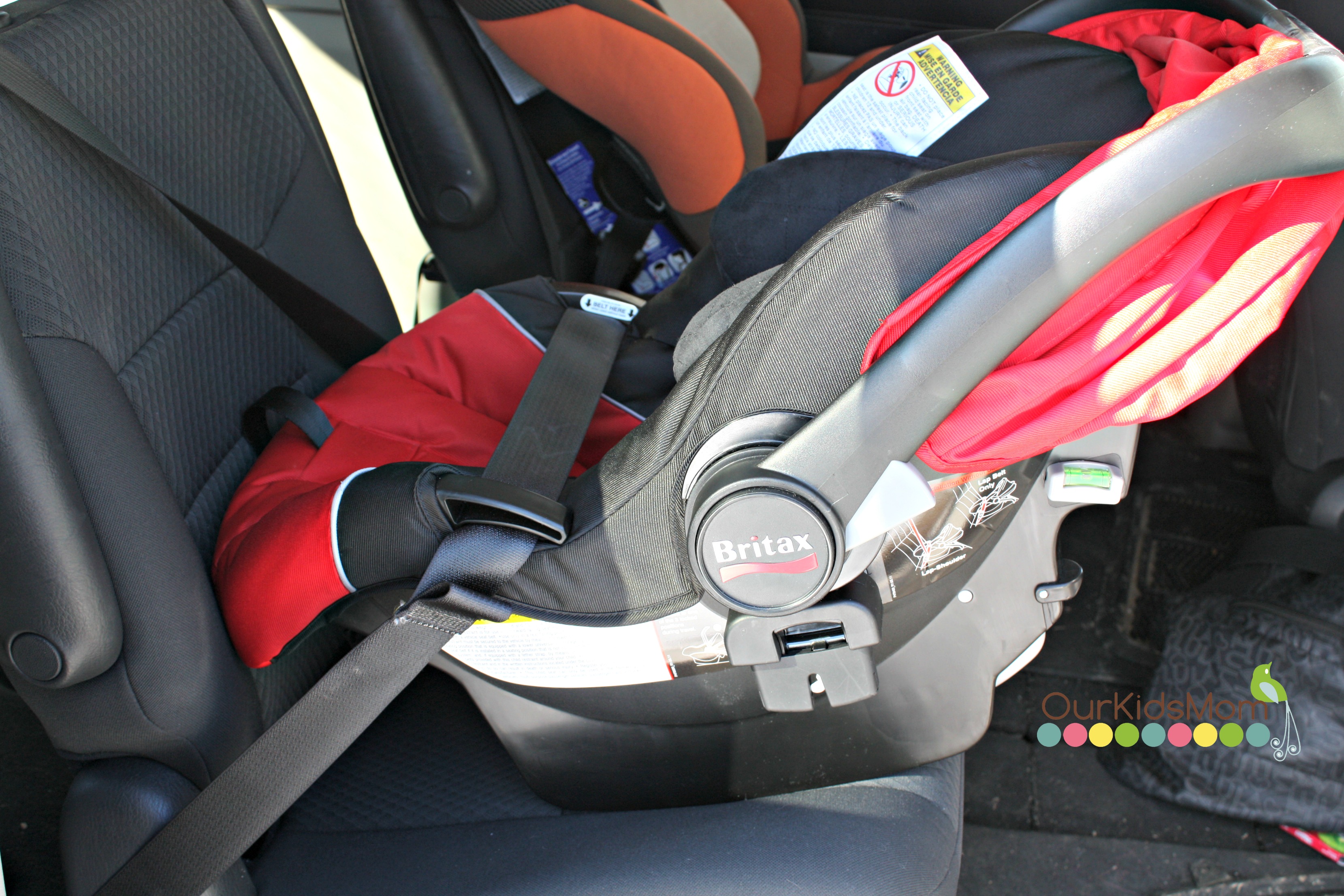 The car seat can also be used without the base for instances when you need to use a temporary vehicle, by threading the seat belt through the belt guides on the car seat.

Another feature on the base that I enjoy is the height adjustment knob for proper seat angle and positioning. With other infant car seats I have had I had to use rolled up towels or pool noodles to achieve the proper seat angle. On the Chaperone base the recline adjustment foot will begin to raise or lower as you turn the knob to achieve the proper angle that you need without having to bring in other objects to achieve your angle needed. The car seat also has a built in level with bubble to easily see that your car seat is sitting at the proper angle.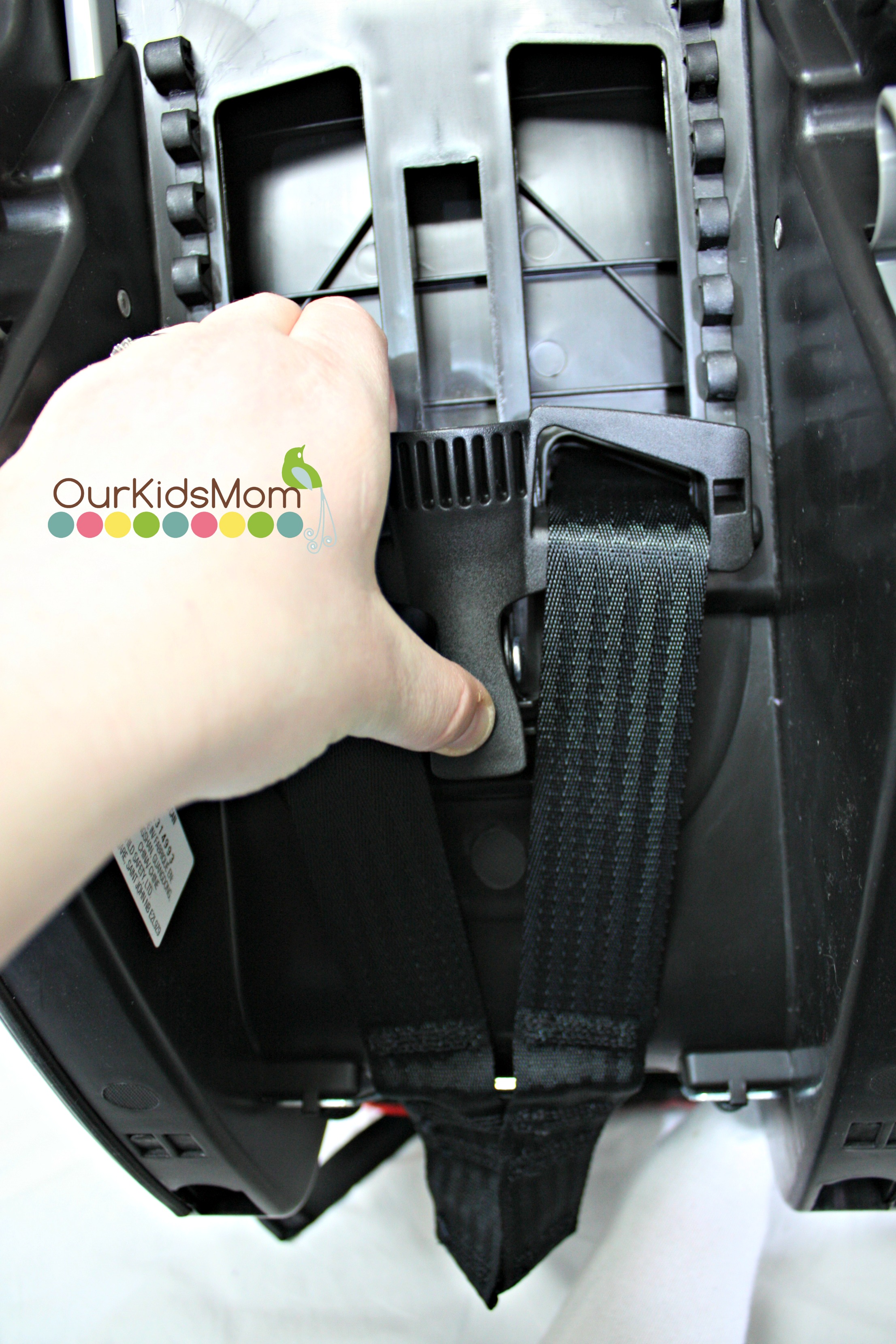 No more having the rethread shoulder straps. The thread adjustment on the Chaperone makes it fast and easy to adjust the shoulder straps on the seat as your baby grows. It is the little things that companies think of that we as moms appreciate the most.
Some of the other great features of the Britax Chaperone are:
The canopy on this car seat is nice and large, giving great protection from the many changes the weather can throw at you.

A low birth weight foam insert for infants weighing 4-11 lbs to achieve a snug harness fit.

Good for rear facing babies from 4-22 lbs. (Canadian version that I am reviewing… US is 30 lbs)

The car seat on it's own is only 10 lbs, making it nice and light to pack around.

To make sure your baby is not only riding safe but also comfortable there are padded shoulder straps and a tummy pad. I personally think that tummy pad is brilliant. When securing my babies in their seat I'm always scared of pinching their legs, or once done up, I always wonder if the buckle digs into their thighs. With the tummy pad there is no worry about that, you can see how it fits close and will keep your baby comfortable.
I would love to say a BIG THANK YOU to Britax for taking any worry out of this mommy's brain. Knowing and trusting that my baby is riding comfortable, in style, and most importantly they are riding SAFE takes a load off my mind! Britax is a brand I would trust any day with my children without a ounce of worry.
Connect with Britax:
BUY IT:
You can purchase the Britax B-Agile and Chaperone at Amazon.com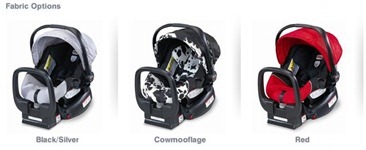 Do you enjoy OurKidsMom and the giveaways?
Please take a second to vote for us on Top Mommy Blogs! One click on the banner below and you're done…
Thank You!
Follow us on Facebook to keep up to date!
Rules:You do not have to be a blogger to enter/win. An email address is required to enter. The winner will be chosen randomly through Rafflecopter and contacted via email. A reply to the winning email is required within 48 hours before a new winner is chosen. One person entering per household please. US ONLY please.
This giveaway ends at 11:59 PM EST on May 31, 2013.
     Disclosure of Material Connection: I received one or more of the products or services mentioned above for free in the hope that I would mention it on my blog. I only recommend products or services I use personally and believe will be good for my readers. I am disclosing this in accordance with the Federal Trade Commission's 16 CFR, Part 255: "Guides Concerning the Use of Endorsements and Testimonials in Advertising." The opinions expressed in this post are entirely my own. Your experience with the product may differ from mine. The sponsor is responsible for prize fulfillment and will be shipping the winner(s) their prize(s). For more information read my disclosure policy.