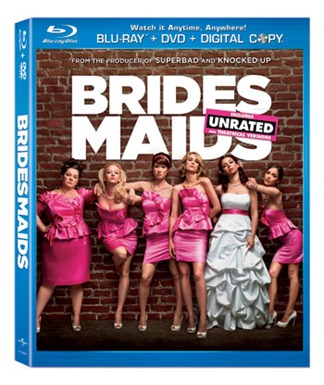 I am so excited.
Okay, beyond excited.
Why?!
I get to participate in a GIRLS NIGHT OUT IN Friday night!
I can't remember the last time I ever had a "girls night out". My husband is my best friend, so typically when I have a few free hours he and I will go out for a bite to eat and maybe a movie.
I actually saw Bridesmaids at the theater with him

.
I can't afford to go to Vegas like the girls do in Bridesmaids, but I have informed the men in my life that our house will be invaded by a handful of women Friday night for an advanced Unrated DVD viewing of Bridesmaids.
We are going for a slumber party type theme… comfy pajama pants and all. Let's not forget all the yummy snacks that usually accompany a "slumber party" full of giggling girls, right? Good thing I weigh in Friday morning. I'm going to need the entire rest of the week to work it off
.
I do intend to offer some fresh fruit and I thought maybe I could share my favorite Fruit Dip recipe with you!
PARTY FRUIT DIP

1 (8 oz.) container strawberry cream cheese
1 (16 oz.) jar marshmallow fluff

Soften cream cheese, blend in marshmallow fluff. Use as a dip with fresh fruit.
So check in with me early next week. I'll have plenty of pictures and hopefully fun stories to share with you along with everyone's thoughts on the unrated version!
Say "I Do" to the Blu-ray™ and DVD Combo Packs Featuring an Unrated Version of the Film Not Seen in Theaters Plus More than Three Hours of Laugh-Out-Loud Bonus Materials!  Also Available on DVD, Digital Copy and Digital Download