This post brought to you by Breyers Gelato Indulgences. All opinions are 100% mine.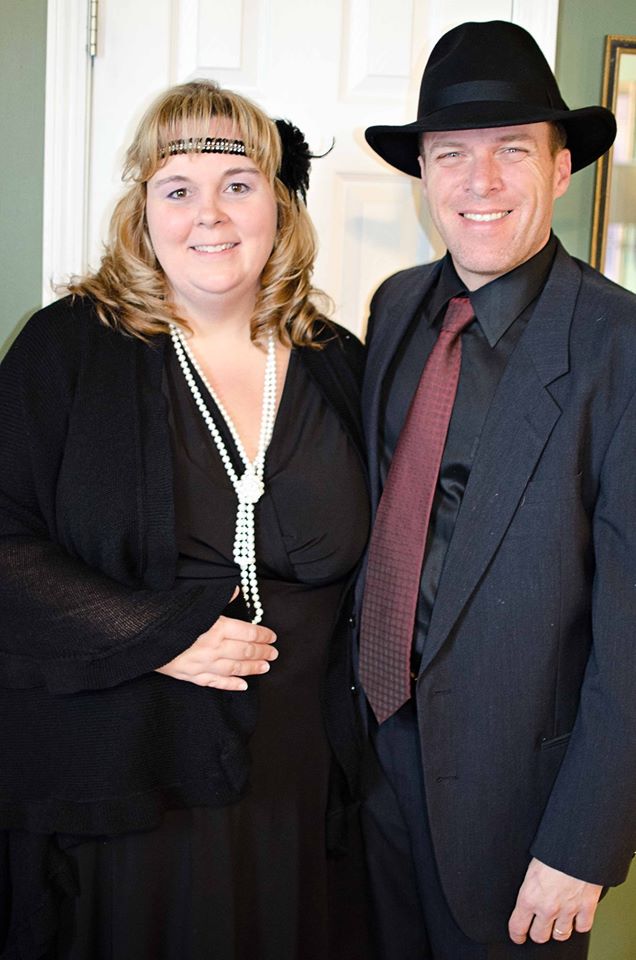 With four children, my husband and I rarely get the opportunity to spend the night on the town. Murder Mysterys are fun, but not very child friendly.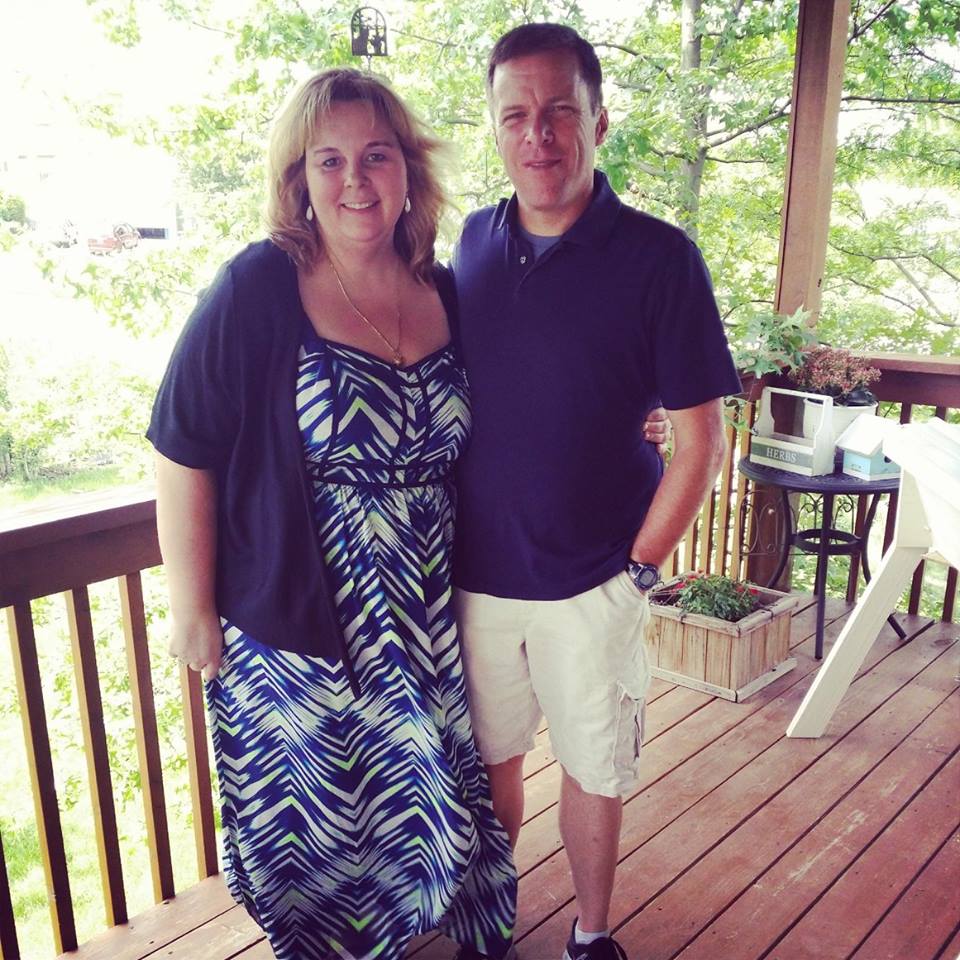 Dinner out (alone) is yet another rare treat. Rare enough that a photo is in order. That's why most of our date nights are spent at home… snuggled on the couch enjoying each other's company and something yummy.
We are no stranger to the Breyers® brand of ice cream, but up until recently I had never tried gelato (nope, not a bite!). When I saw the new Breyers® Gelato Indulgences™ on the television show Parenthood, I knew it was time to indulge. Each of the four delicious varieties features a trio of textures – creamy gelato, luscious sauce and gourmet toppings – for the ultimate indulgence. How could I resist? I found them easily at my local grocer, but was saddened to see that they were out of the Vanilla Caramel. I even asked them to check the back… they said that these were flying off the shelves and they had a hard time keeping them in stock. I'm keeping my eyes peeled for the Vanilla Carmel, though… that flavor combination has got to be out of this world (hence they were sold out, huh?).
The four flavors available include:
– Vanilla Caramel features creamy vanilla gelato topped with luscious caramel sauce and gourmet caramelly curls
-Raspberry Cheesecake features cheesecake gelato topped with luscious raspberry sauce and gourmet graham crumble
-Tiramisu features mascarpone gelato topped with espresso sauce, ladyfinger cookie pieces and sprinkled with gourmet cocoa
-Triple Chocolate features milk chocolate and dark chocolate gelatos topped with white chocolate sauce and chocolatey curls
My husband and I were due for a date night so I picked up the 3 available varieties and hid them for a surprise treat later. We typically go out and end up home to watch a movie (yes, I'm a cheap date and proud of it!) but this time we stayed home… tucked the kids in (and threatened them (j/k)), picked a movie and snuggled in.
Half way through I mentioned I needed a potty break so I could bring down the Gelato.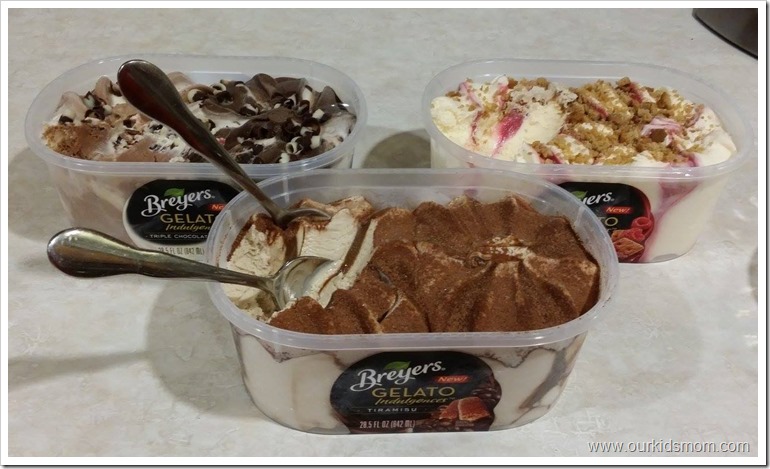 Breyers Gelato Indulgences are a great treat and at-home indulgence.
I was especially fond of the Raspberry Cheesecake and the Triple Chocolate. Depending on my mood each would hit the spot. The Raspberry Cheesecake had an incredible rich cheesecake flavor that you didn't want to rinse off your palate. The chocolate was incredible and I had to fight the kids for the last bite later.
Breyers Gelato Indulgences is now available at grocery stores nationwide in a 28.5oz clear tub, showcasing the gelato with its luscious sauce and gourmet toppings, for a suggested retail price of $4.49-$5.99.
How would you incorporate Breyers Indulgences into your date night?