Breakfast Burrito Recipe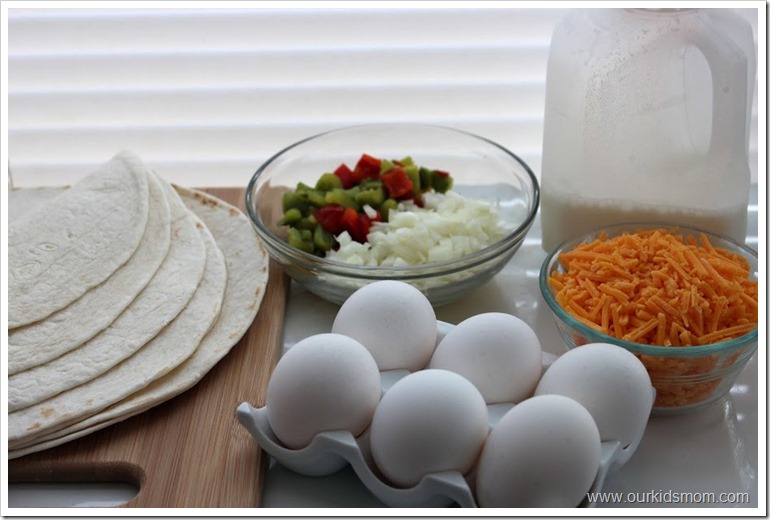 I'm always trying to think up new ways to get my kids to eat a decent breakfast. Either they only want a "breakfast bar" (aka cereal bar or granola bar) or they really don't want much more than a bowl of leftover popcorn from the previous night.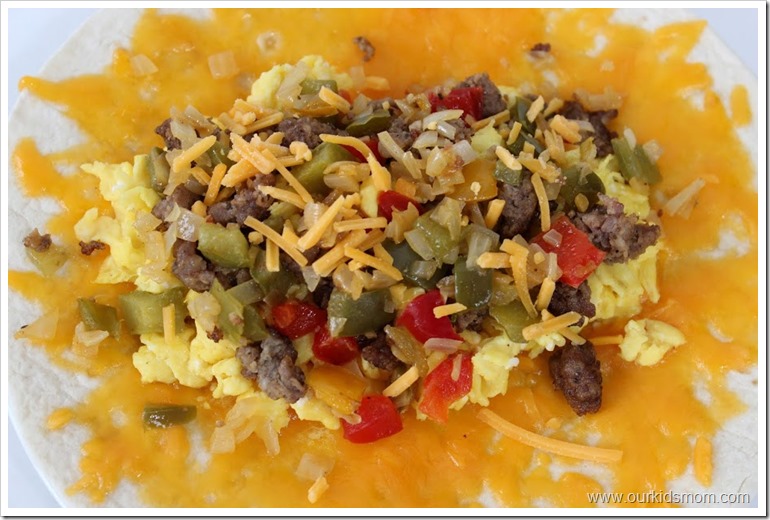 This particular recipe incorporates a good amount of protein, some dairy, some veggies and a grain. Combined it wakes the taste buds up and gives the kids fuel to take on the day and learn something new.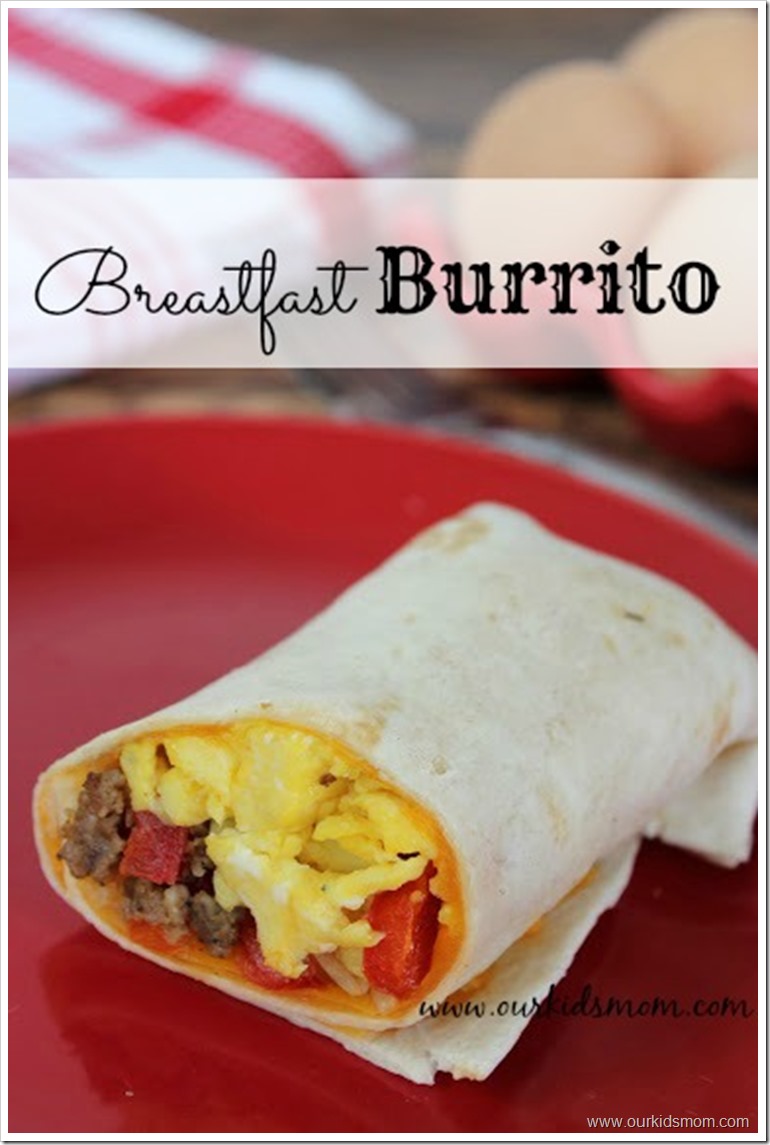 Ingredients
4 Burrito size Tortillas
6 Eggs
2 tbsp Milk
½ cup cooked crumbled Sausage or Bacon
½ cup Sharp Cheddar Cheese
⅛ cup chopped Bell Peppers
⅛ cup chopped Onion
2 tsp Butter
Instructions
Sautee Onions and Bell Peppers until tender.
Remove from pan and set aside.
Whip together eggs and milk in a bowl.
Melt Butter in skillet or pan and cook scramble eggs.
Place tortilla on microwave safe place and evenly sprinkle cheese over surface.
Microwave for 45 seconds until cheese is melted and tortilla is soft.
Top with ¼ of scrambled eggs, ¼ of the meat and ¼ of the sauteed veggies.
Roll in 1 side, then fold in the ends, and flip over the other side.