Branson Tracks | Branson, MO #ExploreBranson
Disclosure: I have been invited to Branson, MO by US Family Guide Blogger Network and Explore Branson to experience some of the attractions. All opinions are my own and may differ from yours.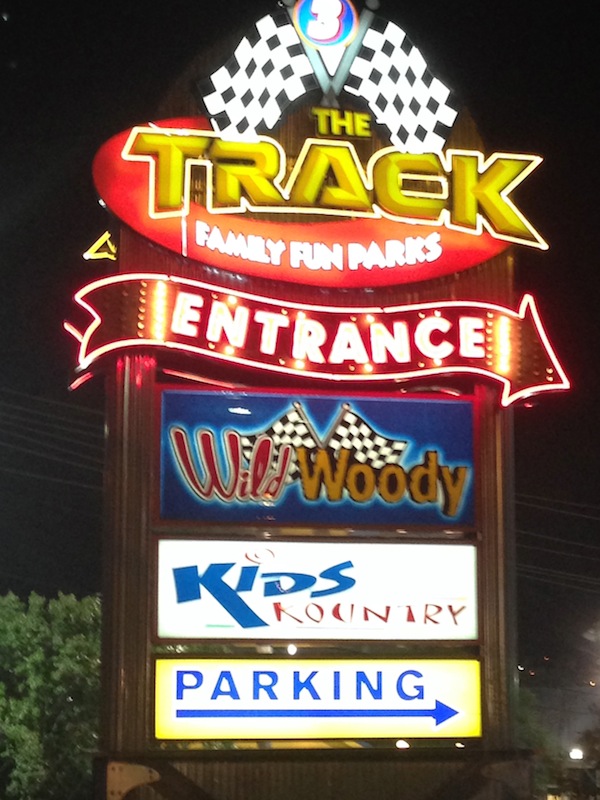 Branson Tracks!
When you think of Branson, MO, most people think of shows and Silver Dollar City. But sometimes you need more than that. So we took a break one evening because it was cooler outside, to head over to the Branson Tracks – Track 3. Since it was our first time there, we didn't know what kind of fun we were in for. You can't miss The Track because it's the one with the triple decker go cart track. Where else can you go that has 6 go cart tracks? Nowhere that I know of except for The Track's other locations.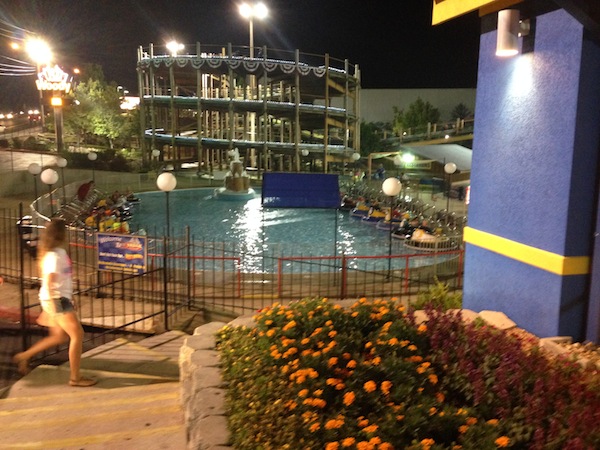 We had taken my son and his family on our trip with us and since they just had a new baby 2 months ago, we figured grandma and grandpa could watch the kids and let them have some fun. They started off on the classic go carts, traditional family-style go-kart racing on a concrete riding surface. and it was a great race. In the end though, no one really wins but everyone had fun.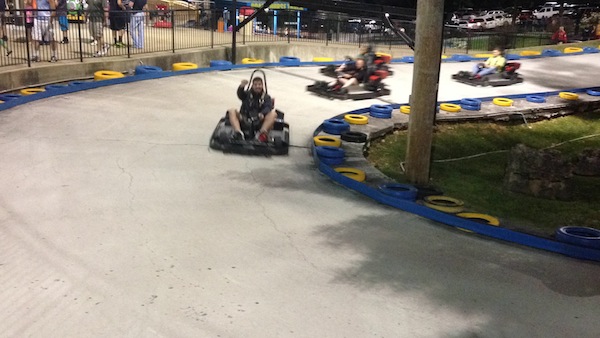 After that, we headed over to the Road Track, offers tighter and higher banked curves and has more elevation changes than a traditional concrete track. I'm not sure what they were doing on that one, but they were at the end of the line and even had people that took off first, passing them. But once again, they had fun.
We didn't make it on the Wild Woody this time, four stories tall, it looks (and feels) like an oversized wooden roller coaster! The kids were starting to get a little cranky, so we made our way over to the kiddie rides. There, they have two more go cart tracks, the Kiddie Go Carts, which provide the perfect size and speed for those new drivers in a controlled environment and the Rookie Go Carts, for the kids that have mastered the Kiddie Go Carts. Aubrey was unfortunately not big enough for either, but she had fun on the train and the teacups.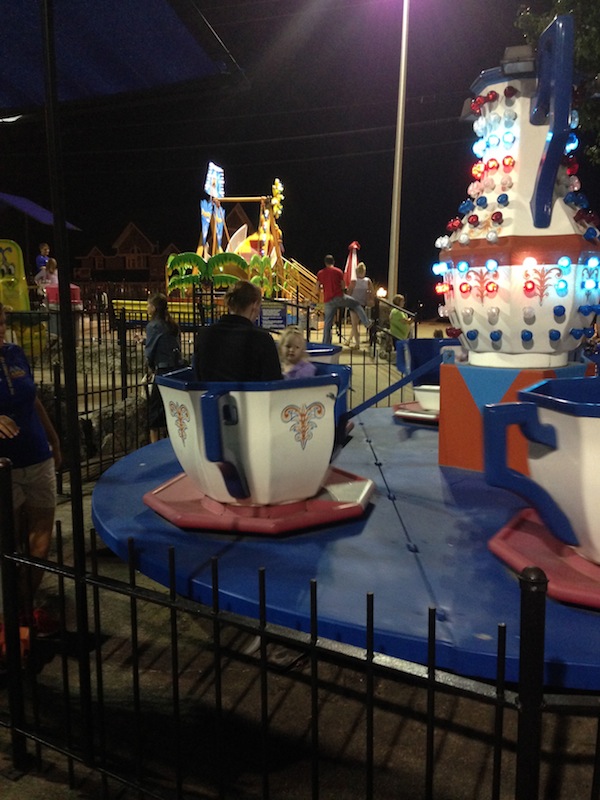 They saved the best go cart track for last, The Sprint Track. Thank goodness, because they may have never made it on any of the other ones. The Sprint Track is the fastest and you must have a valid drivers license in order to drive them.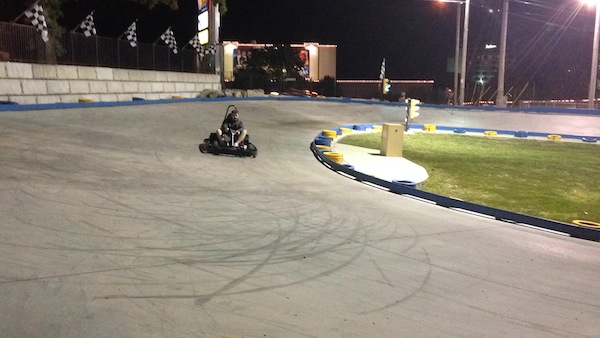 They also have bumper boats, which are lots of fun, but we didn't go early enough to give ourselves time to do everything. Who would have thought that 5 hours wasn't enough? And it wasn't because the lines were long, it's because you get a good long ride on each of the go carts. They don't just run you around the track once or twice, but rather 5 or 6 times at least. Guess that means we will just have to return again next year.
After the rides were done, we headed inside to try our hands at some of the games in the arcade. There are enough games to keep everyone busy because there is an upstairs and downstairs.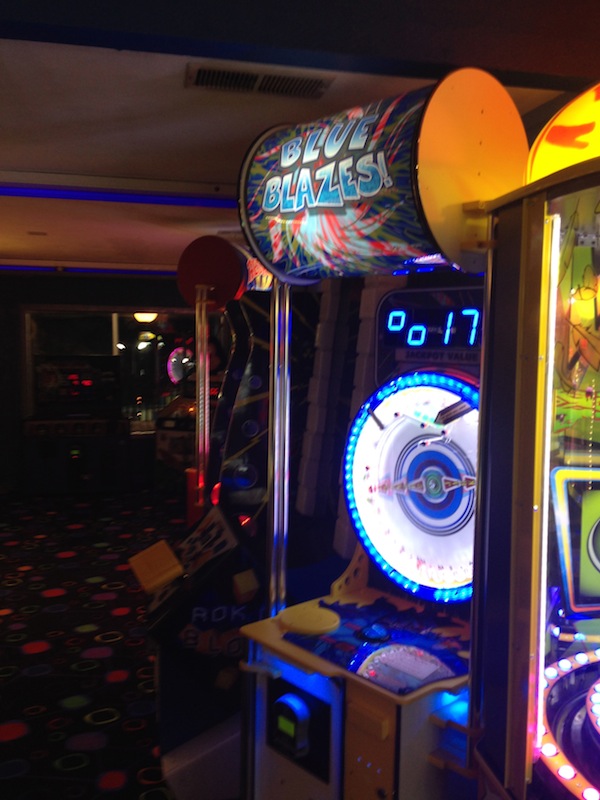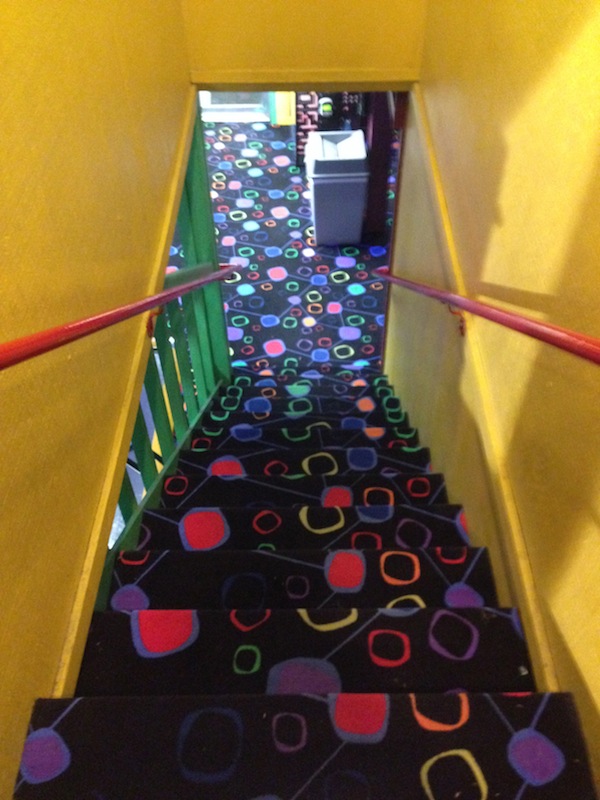 We had a great time and will definitely return to The Track the next time we visit Branson. You can find out more information about The Track on their website and connect with them on Facebook, Twitter and Instagram.