Disclosure: I have been invited to Branson, MO by US Family Guide Blogger Network and Explore Branson to experience some of the attractions. All opinions are my own and may differ from yours.
4 Days of Fun in Branson, MO!
I am so excited to have been invited to Branson, MO next week for 4 days of fun! We have only been to Branson once before and with their being so much to do, we are looking forward to our extended trip this time.
The history of Branson, MO started off with people coming to visit Marvel Cave, which is below the ground where Silver Dollar City is now located. In 1959 Table Rock Dam was built. Businesses started to move in and more visitors eventually came. In 1960, Hugo and Mary Herschend's Silver Dollar City was born. A few years later, the company expanded with a few other of Branson's popular attractions: WhiteWater water park, the Showboat Branson Belle and Celebration City theme park. We will be visiting three of those parks next week.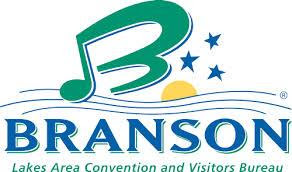 Welk Resort Branson:
Upon arrival in Branson, MO, we will be staying at the newly renovated Welk Resort. We are looking forward our stay and checking out the indoor/outdoor "Splash-a-torium". A 10,000+ square foot water attraction where staying dry is nearly impossible, so don't forget your swimsuits!
Showboat Branson Belle Dinner Cruise:
We are going to start off on the Showboat Branson Belle Dinner Cruise. The Showboat Branson Belle is a 700 seat paddlewheeler which cruises on Table Rock Lake. We will have the pleasure of enjoying a 3 course meal while enjoying the popular show "Made in the USA" featuring Janice Martin, vocal group ShowMen accompanied by the Showboat's live band "Rockin' Dockers".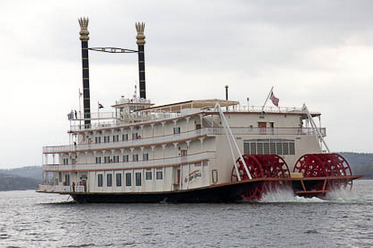 The Keeter Center at College of the Ozarks:
Friday morning, we will be starting our day off with breakfast at The Keeter Center at College of the Ozarks. The breakfast will consist of the finest, freshest ingredients, many which are grown locally and some even grown in the campus gardens. Every part of our experience will be done by the students.
Chris Perondi's Stunt Dog Experience:
After breakfast, we will be heading over to check out Chris Perondi's Stunt Dog Experience. We love animals and are excited to see this show. Here we will be watching some amazing dogs doing tricks, air stunts, comedy antics, doggie dances and athletic feats. And what is most amazing is that these dogs have all been rescued!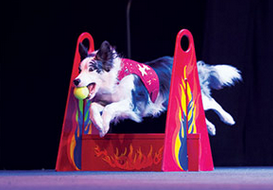 White Water Water Park:
After that, we will be able to enjoy the rest of the day at White Water water park. There we will be able to enjoy "Night Water" where we can splash until 10 pm and watch the 10 ft. screen showing a different movie every Friday at the "dive in" right from the pool. There are over 7,000 ft. of water slides with their newest one: 1.7 million dollar thrill slide KaPau Plummet, heart-pounding, drop-floor launch from a 4 story tower.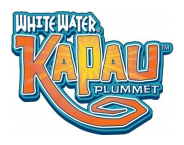 Silver Dollar City:
We will be spending the day on Saturday at Silver Dollar City, where we will start off with breakfast and a tour. We are definitely looking forward to the craft demonstrations, the cave tours and some of the rides, including Outlaw Run, a wood roller coaster voted one of the fastest in the world with a top speed of 68. If you aren't into roller coasters, you can always choose from one of the other 30 rides and attractions.
JONAH at Sight & Sound Theatre:
Premiering this year, 2014 is the all new JONAH at Sight & Sound Theatre. A story about the journey of Jonah, set 700 years before the birth of Christ. Sight and sound brings the story front of center from when Jonah disobeyed God and ran away from the Lord. We will see how God reveals His love for Jonah and His love for all!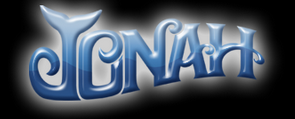 Titanic Museum Attraction:
We will finish up the trip on Sunday morning with a visit to the Titanic Museum Attraction. I have heard nothing but good about the Titanic Museum Attraction and am looking forward to getting my boarding pass to see which passenger I will be.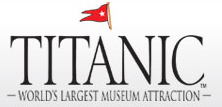 Be sure to come back to read all about our stops on our visit to Branson, MO and find out what we thought about them. You can find out more about Branson, MO on the Explore Branson website.
Specials:
Have you ever been to Branson? What was your favorite attraction?