This post brought to you by Brita. All opinions are 100% mine.
We Bought a Brita While Back to College Shopping #BritaBackToCollege
My daughter is attending my husband and I's alma mater. This means that I understood completely when she began to complain to me about the smell and the taste of the tap water.
She did her best to "deal" with it, but with her water consumption not being where it should be and the cost of single bottles adding up we decided it was time for some sort of filter.
I started by purchasing her a filtering water bottle. It was not a Brita brand, but a brand I trusted and didn't hesitate to plunk down $26 for.
You guessed it. It didn't work.
She brought me some water in that filter bottle during a weekend visit and it was horrendous.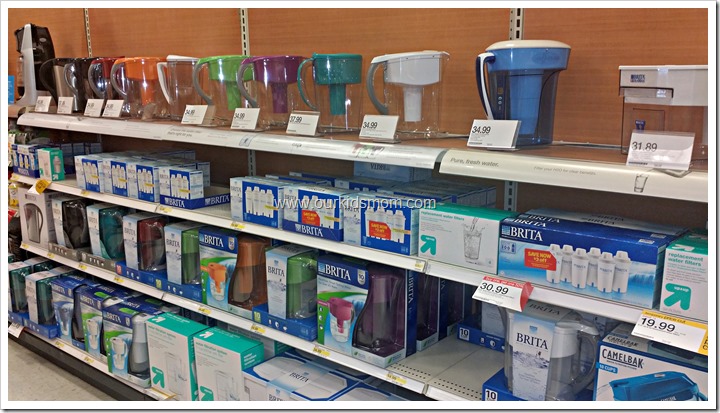 Off to Target we went to purchase a Brita®.
I'm not exactly sure why we didn't go with Brita® first, but we should have.
Brita® filtration systems reduce impurities from tap water, leaving your college student with healthier, great-tasting drinking water. If it tastes bad, they aren't going to drink it. Chances are they will turn to pop like my daughter did.
When you drink water regularly, you feel better and more energized. Exactly what college students need to keep focused and alert in class.
In the end, Kaytlin will be saving money with her Brita® pitcher and helping the environment by reducing waste. No more wasted money on single bottles of water and no more plastic bottles in the trash/recycle bin.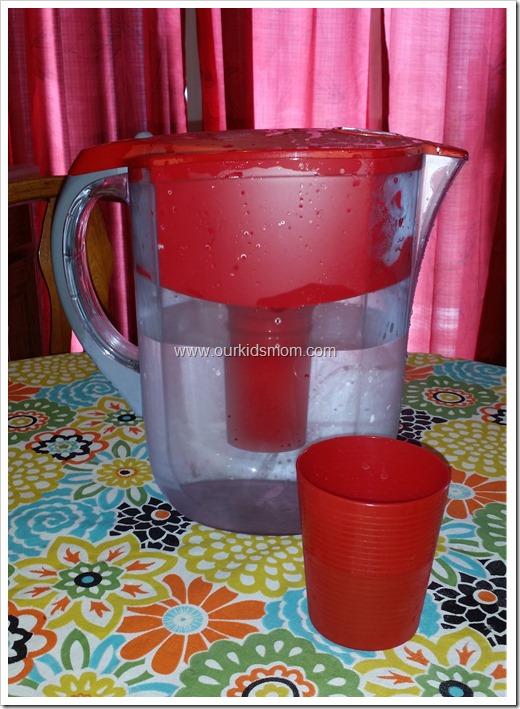 The water from my daughter's sink tasted so bad that even a squirt of Mio couldn't mask it. With her Brita®, she can have great tasting beverages. Everything from water enhanced drinks (i.e.. Mio, Crystal Light, Dasani Drops, etc) to Coffee, Tea and Soda Streams.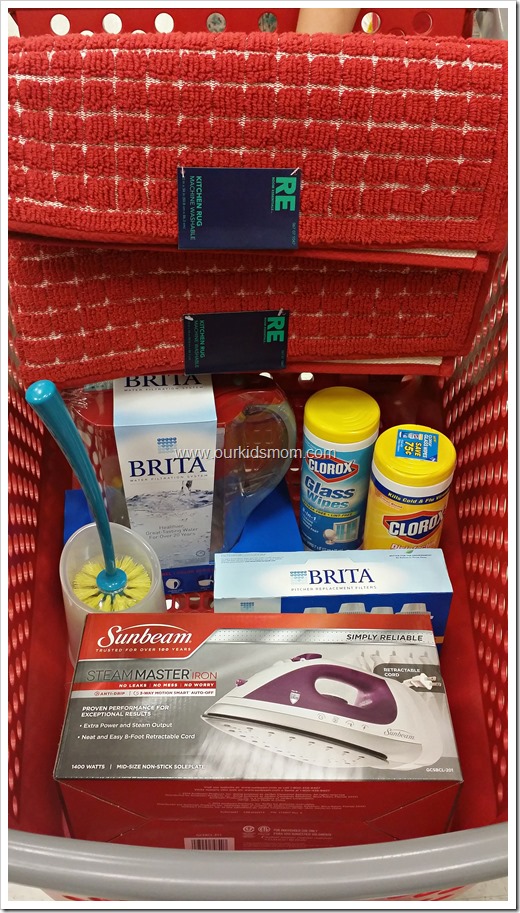 We had lots of fun during our Back to College shopping spree at our local Target. With our $100 budget we were able to purchase a Brita® Grand Pitcher (10 cups) and a box of filters (with hopes that she will drink enough water to need to replace the filter), several cleaning items like Clorox Glass Wipes and Clorox Disinfecting Wipes as well as a few additional items a college student going into their senior year might need.
Be sure to take a peek at our Back to College Shopping haul video for tips on how we saved over $16 during this particular trip.
Connect with Brita:
BUY IT:
Brita products are available at Target and Target.com for your Back to College shopping needs.
WIN IT:
Hey Guys! Want to get your own Brita while Back to College shopping?! I have a $25 gift card to give away!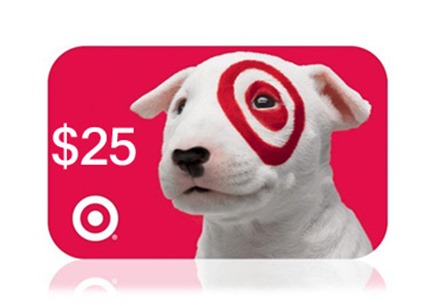 This giveaway ended at 11:59 PM EST on August 22, 2014.