How To | Bottlecap Reindeer Magnet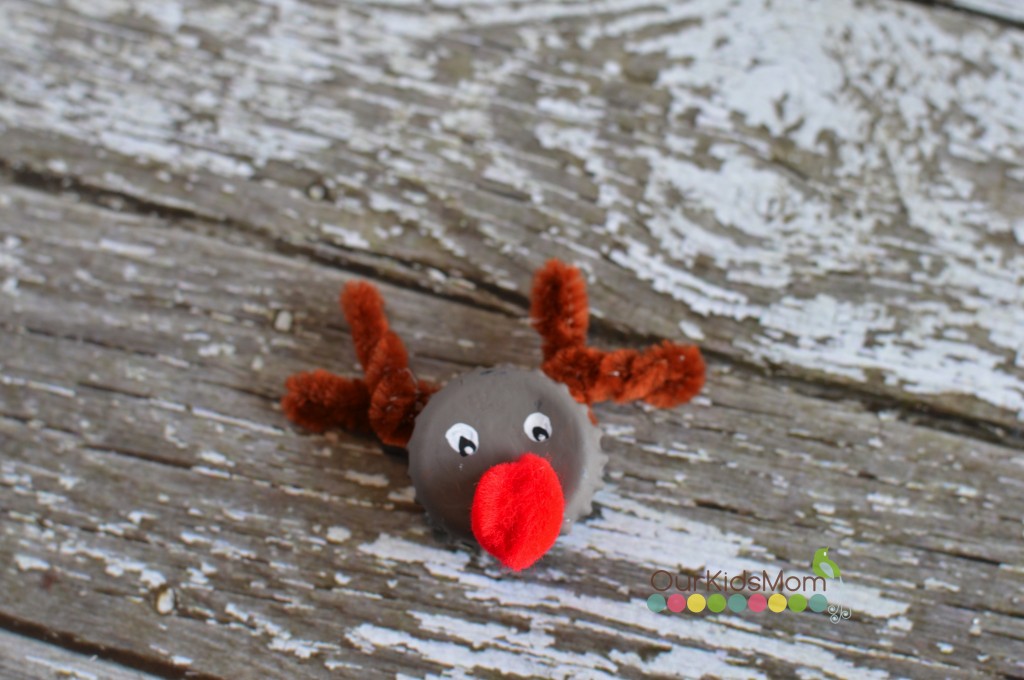 I'm always looking for cute and easy crafts to do with the kids. This little bottlecap reindeer magnet is an easy craft for older kids to make/share/gift this holiday season. Make one or several to represent Santa's entire team.
1 bottle cap for each magnet
black and white paint
paint brush
2 brown pipe cleaners
2 strong magnets that fit inside a bottle cap
Red pompoms
hot glue gun
brown or gray paint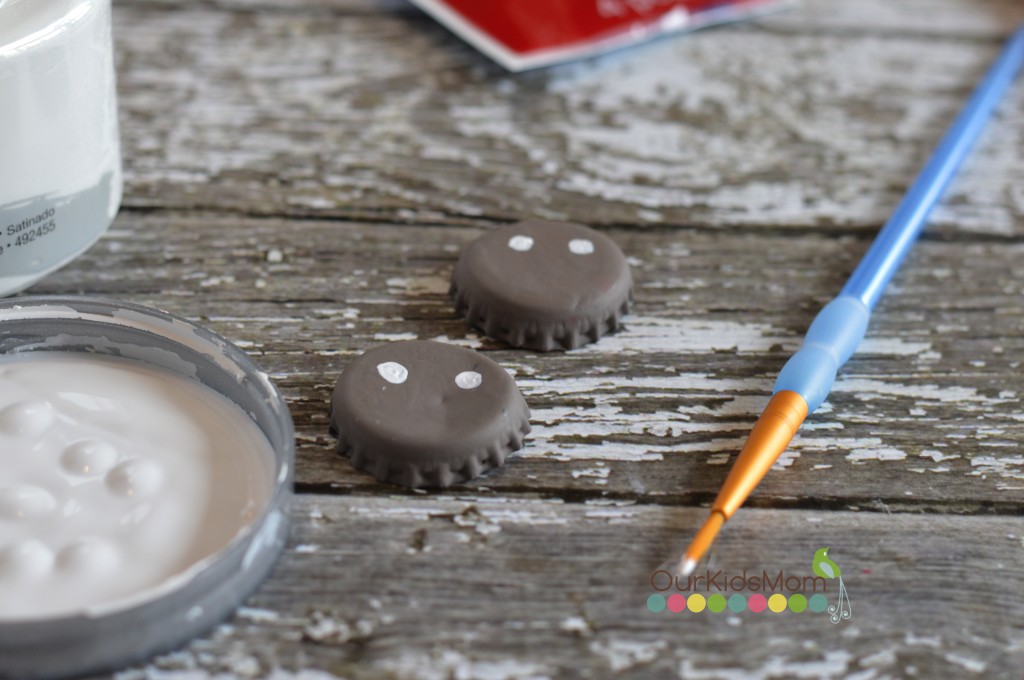 You will want to paint the outside of your bottle caps first with your brown or gray paint for your reindeer. Let that dry and then you can craft!
Get your white paint and make tiny small circles where you want to have the eyes. Let that dry a few seconds and then paint a small black dot inside of the white. The follow with just a touch of white paint inside the black dot.  You just made your eyes.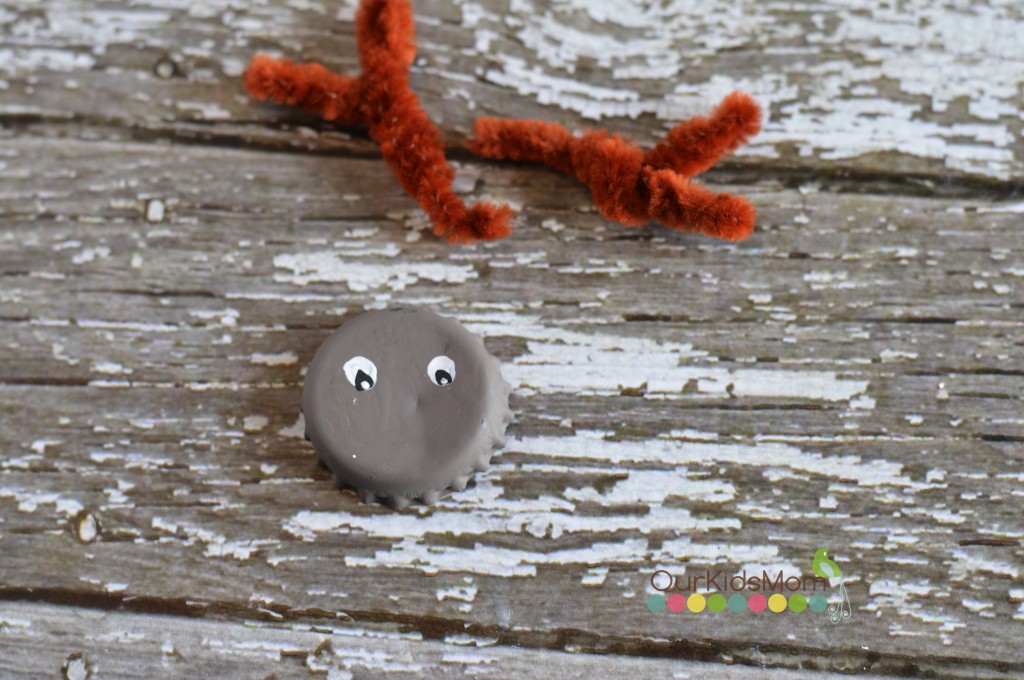 Now get your pipe cleaner and cut it in half. Bend it to make your antlers and then twist them together and set aside.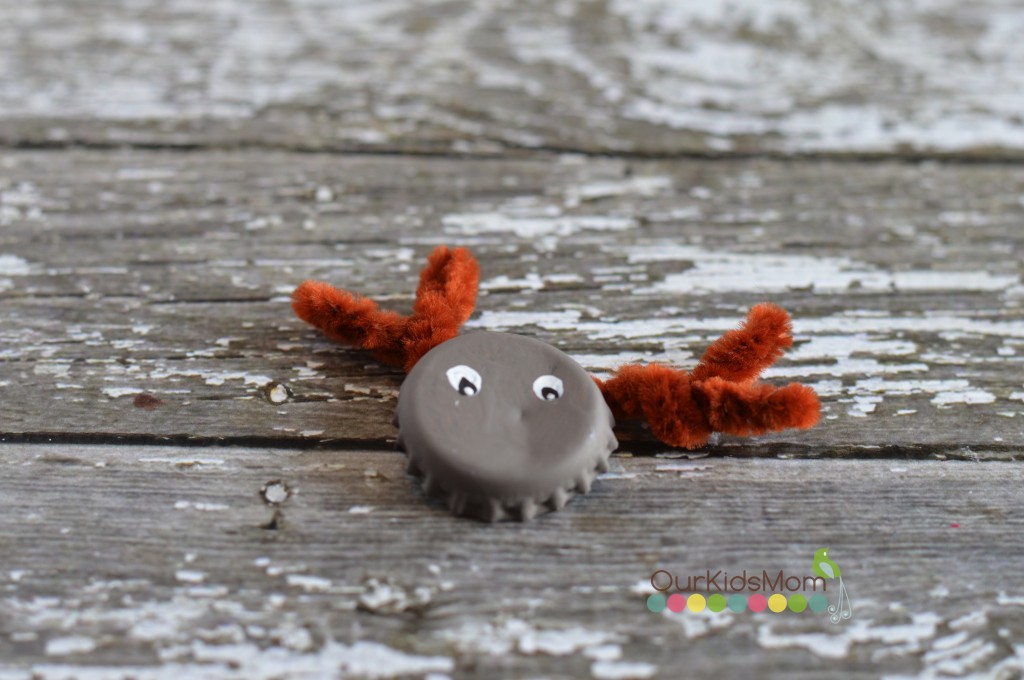 Now get your antlers and hot glue the longest part inside the bottle cap on the opposite side of the face.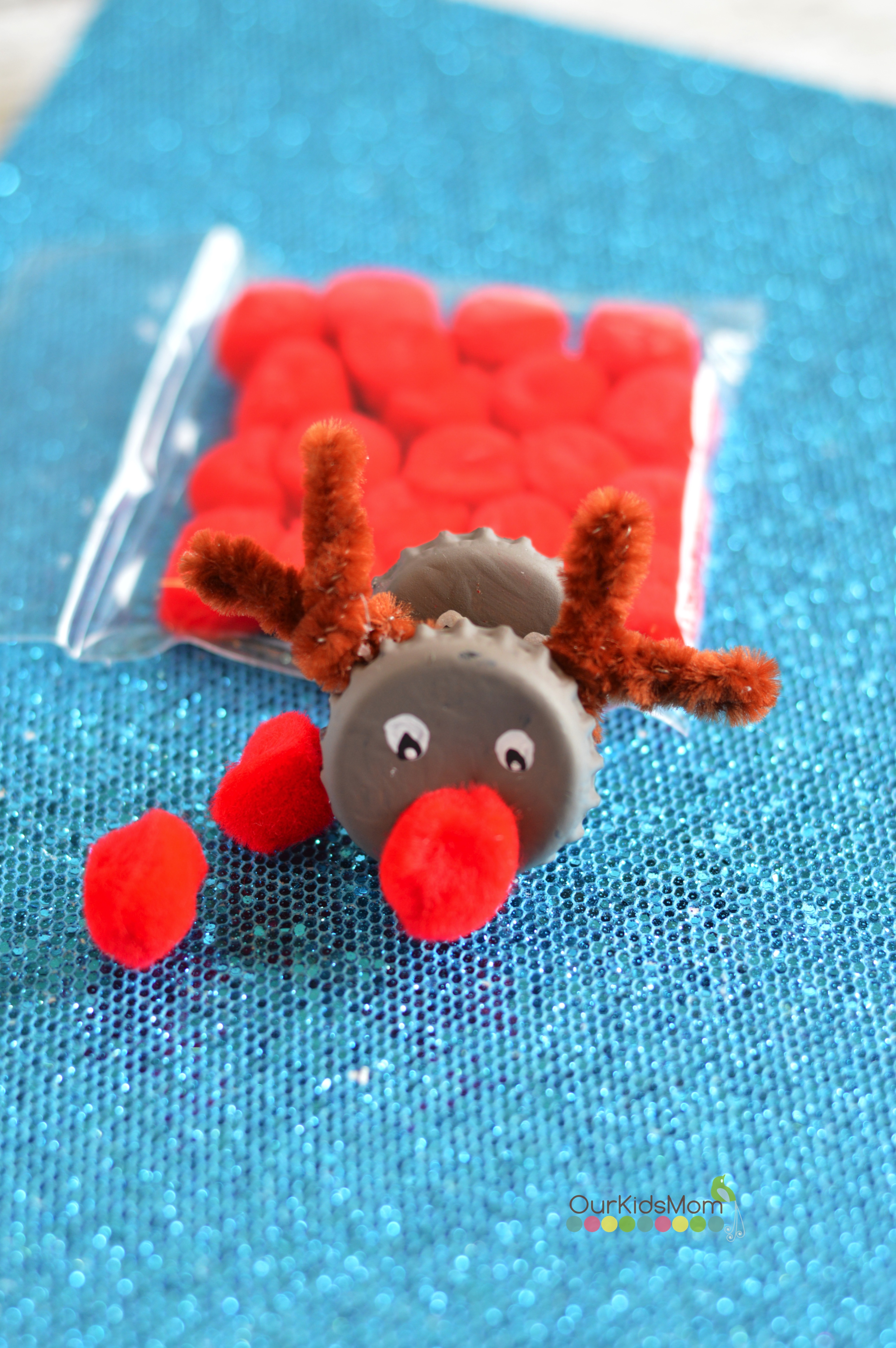 Go and grab your red nose and put a dab of hot glue where you want his nose to be and hold it down for a few seconds.
Then grab your magnet and hot glue that inside the bottle cape and press firmly down. After that dries you have your reindeer magnet all ready for use or gifting.