Sample received. All opinions are my own.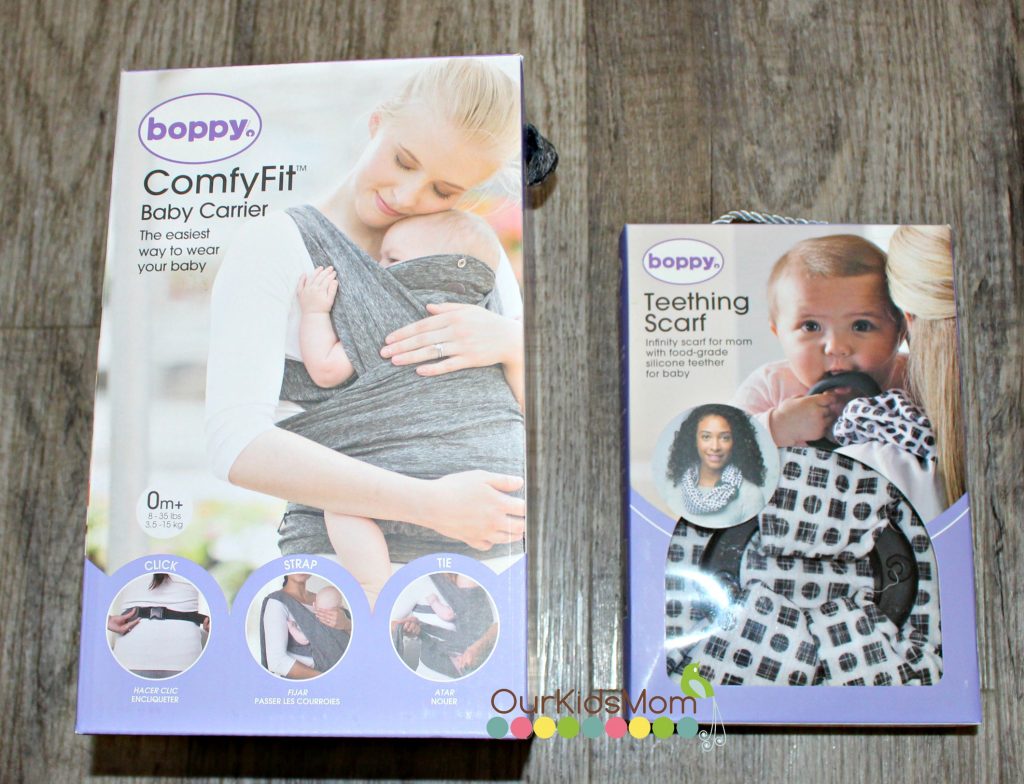 With my first born, Archer, it was hard to know what kind of essential items that I would need and use because I had never done this parenting thing before. When Addison came along, I had a better idea of equipment and toys that I wanted to have. When she was newborn, I quickly realized that using a baby carrier was going to be vital for my survival. She is a momma's girl that loves to be close to me, especially lately. Addison's first tooth popped through!!!
We have had a few rough days, and she wanted to be in my arms at all times. What made these days easier was having the Boppy ComfyFit Baby Carrier so that I could have my hands free and do things around the house. Also, when she wasn't in the carrier, chewing on the Boppy Teething Scarf while she was trying to pop that tooth out helped relieve some pressure in her mouth.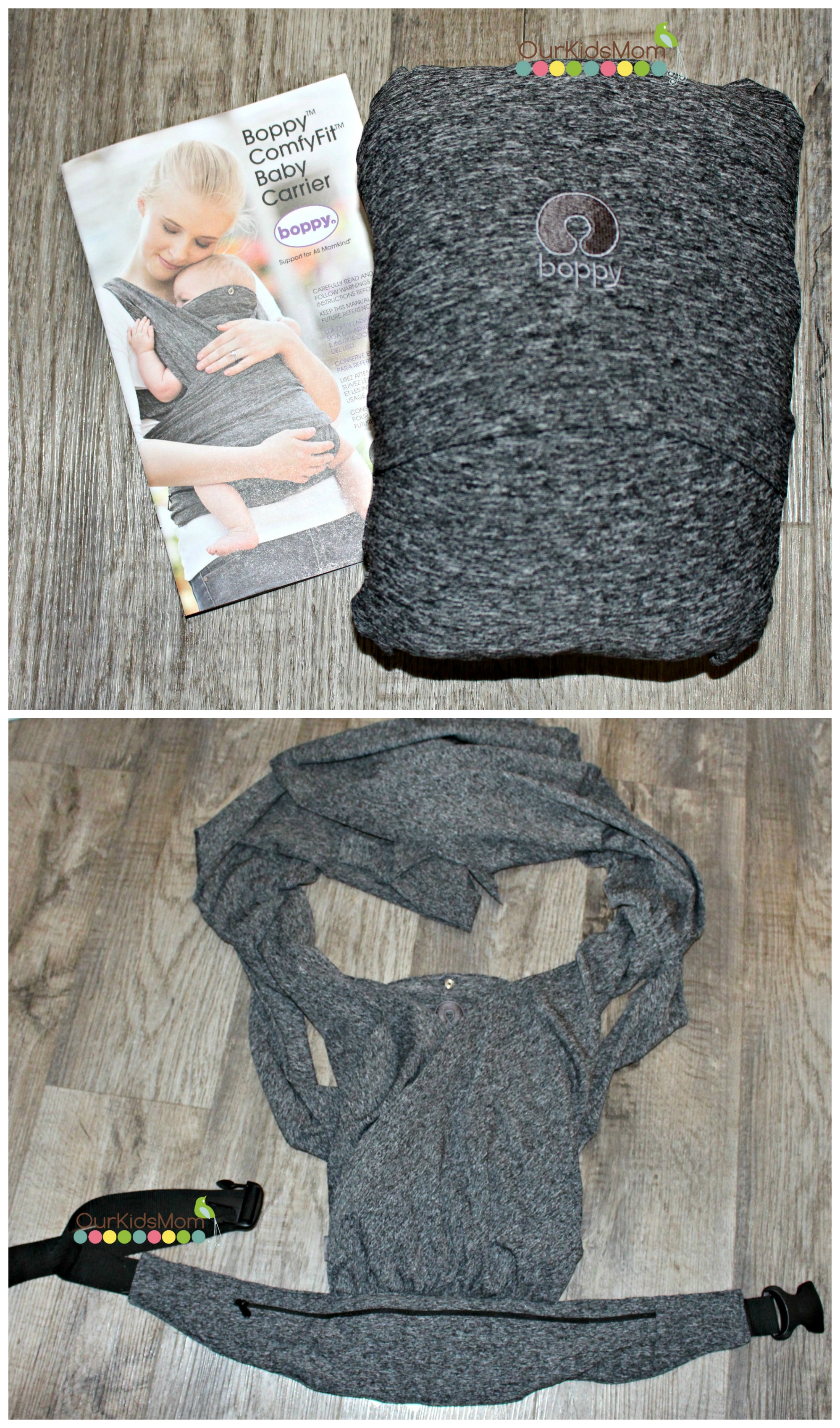 When I looked at the ComfyFit Baby Carrier box, I noticed that the handle is made of the same fabric as the carrier. It was so soft, and stretchy! I really liked that I already knew what it was going to feel like before I even took it out of the box.
It is made of 88% polyester and 12% spandex, and the fabric really feels like yoga apparel. It is machine washable, which makes my life so much easier because who has extra time to hand wash things? Not me! It came folded in a small bag, and I found that it was so easy to fold back up and fit back in the bag.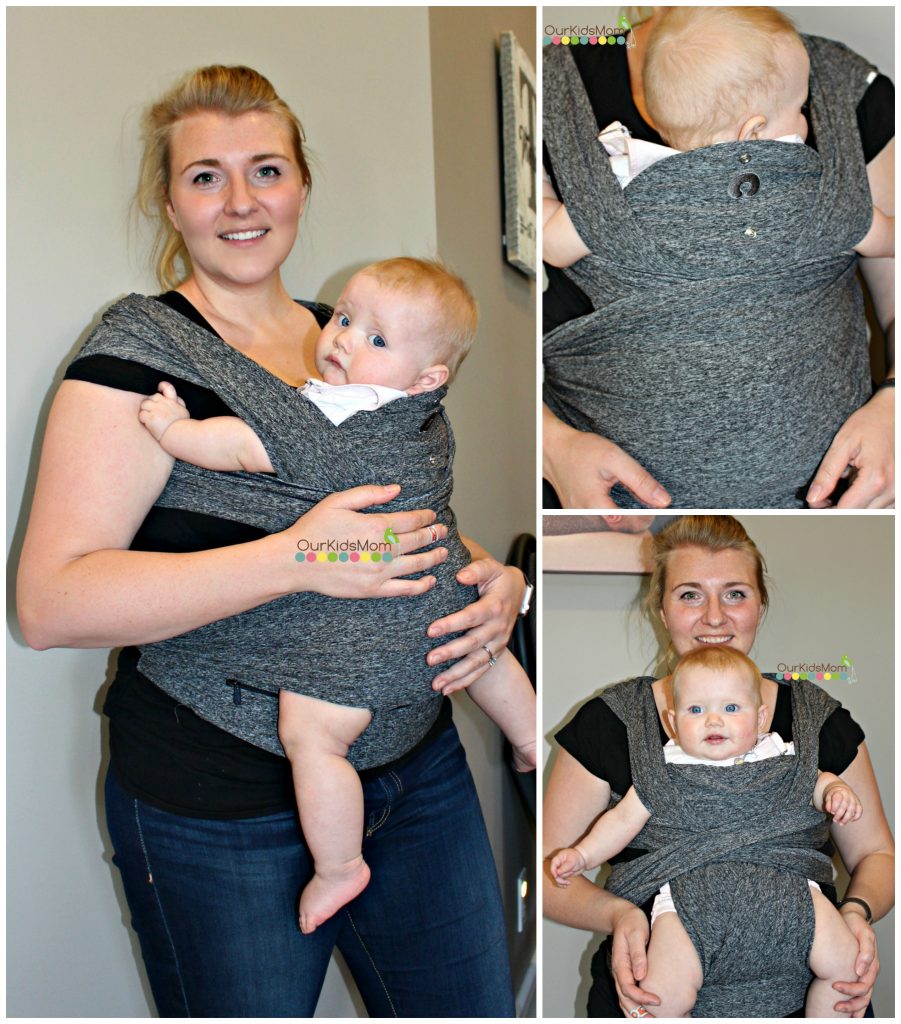 The instructions were quite easy to follow as I put the carrier on correctly, and I soon realized that this is a cross between a baby carrier and a baby wrap. It has a padded waist belt with a buckle, which adds some structure, and it also has straps to tie around you. The waist belt has a zippered pouch, which I can store my phone and other small items in, which is extremely handy for those times I don't have pockets in my clothes and I want my phone in arms reach for those candid moments.
It is a one size fits most, so my husband and I won't have a problem sharing the carrier, which is handy. The straps are so user friendly as there is a designated, labeled loop for each arm to go through. I felt that it was quite secure when I placed Addison into in. I then crisscrossed the straps in the back and tied them around myself, which helps give Addison extra support. What is so nice is that I can wear Addison forward facing, or facing inward. She loves to see the world around her, but she also likes to cuddle close to me for naps. It has a built in neck support for inward facing, and it can be folded down when Addison wants to sightsee. I am very excited to be using the ComfyFit Baby Carrier.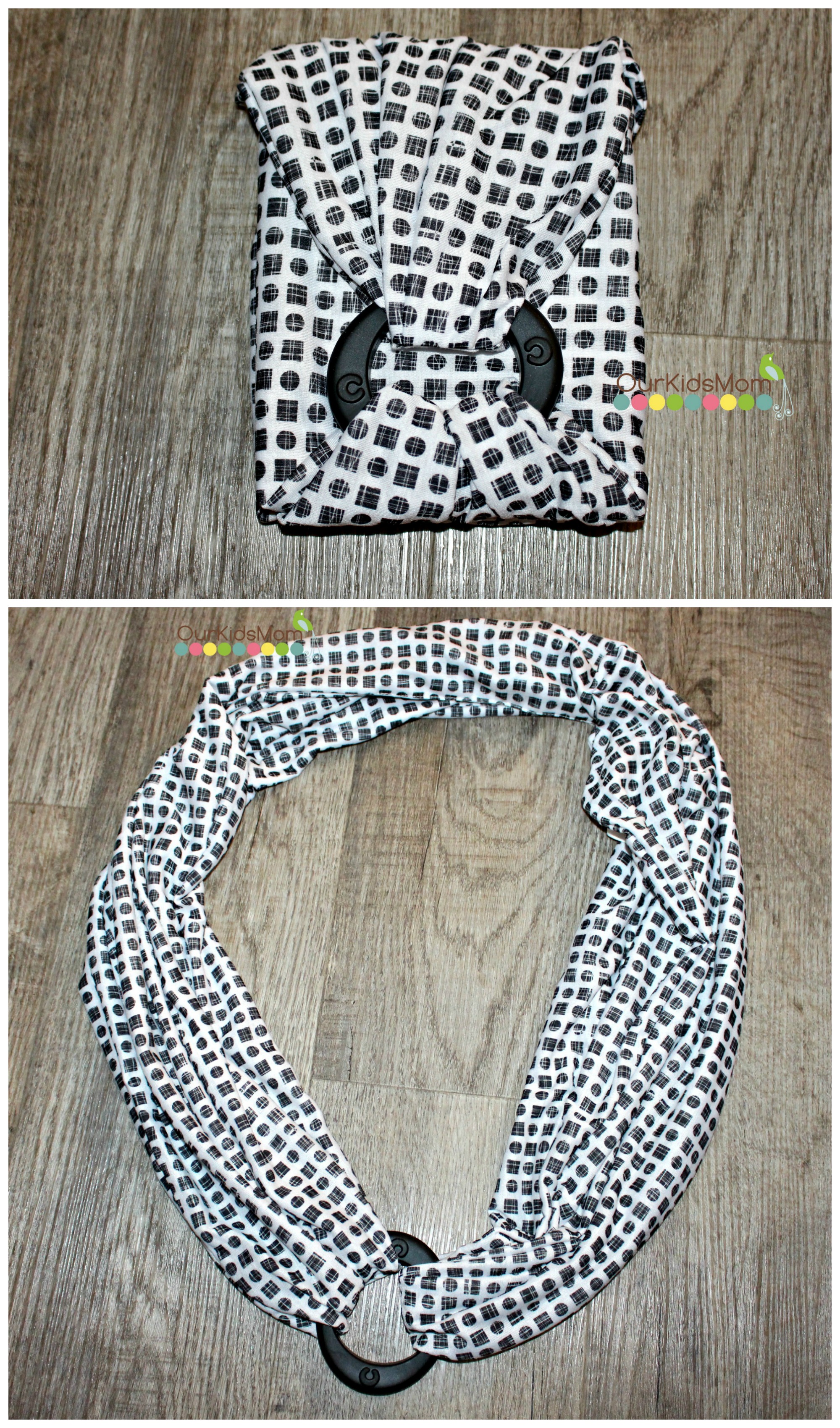 The teething scarf is 100% polyester, and also machine washable, which is always a positive for me. The teether is made from food grade silicone, which is attached to the scarf and blends in nicely. It is nice to be able to wear a teether that isn't overly noticeable, but is also available for Addison to chew on while I am holding her. I was happy that the scarf was something that I could wear with different outfits as an accessory as well. I did find the tag on the scarf a bit cumbersome, but I can always cut it off which is a quick fix. Addison was able to grab the teether easily and started chewing on it right away, and seemed to enjoy it, and I didn't have to worry about her dropping it on the floor.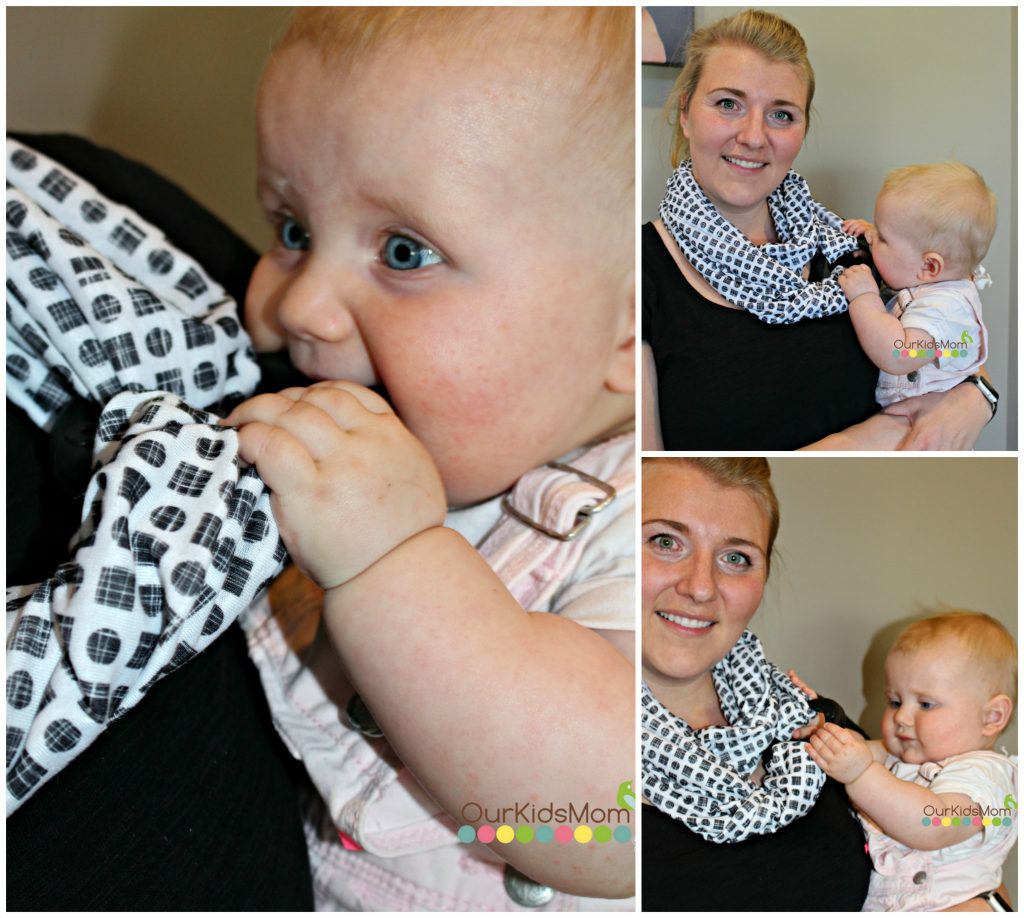 I absolutely love being a mom to two little ones, and finding baby gear to make daily tasks a bit easier helps so much. Boppy makes some great items to help with everyday life. Head over to www.Boppy.com and get your ComfyFit Baby Carrier and Teething Scarf.