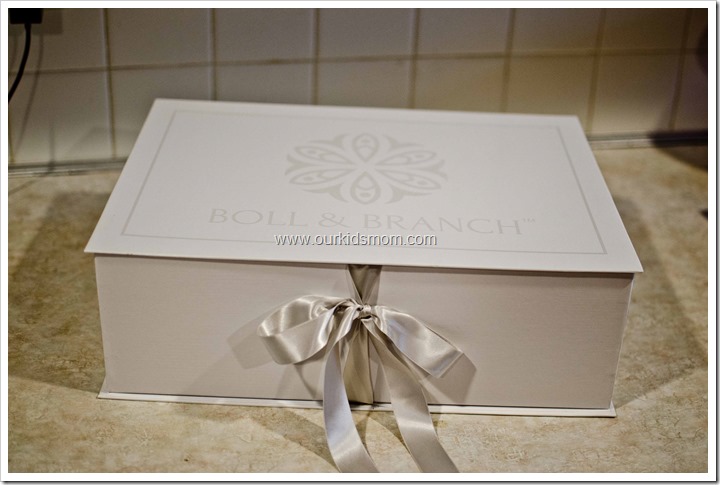 As I get older, the more I realize how a quality sheet set affects my rest. When I was given the opportunity to review a set from Boll & Branch I gladly accepted. After a quick once over, I fell in love with and chose the Trimmed Organic Sheet Set in ivory.
As soon as I saw the box, I was expecting big things from them. I have never seen a sheet company put so much thought into the presentation of their product.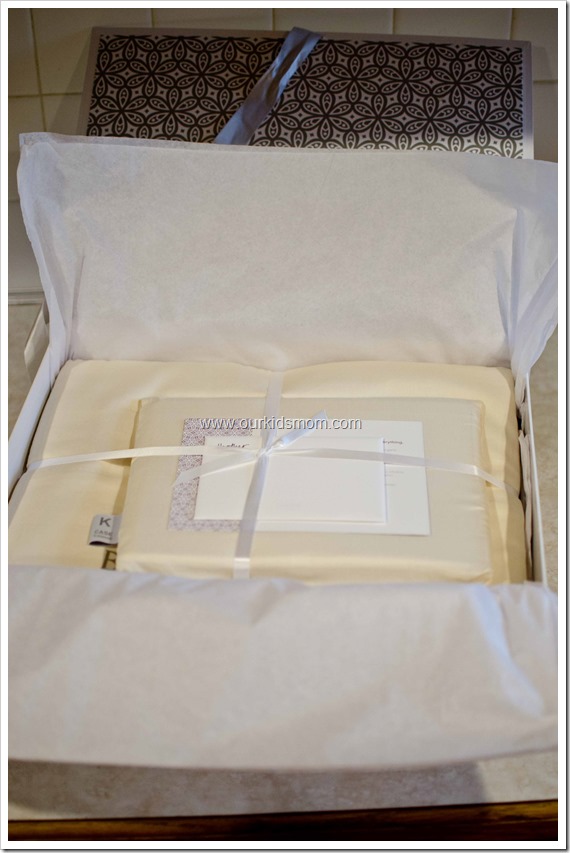 The presentation didn't stop with the box. Opening it up I unwrapped tissue paper to find the sheet set tied nicely together with a bow and a note.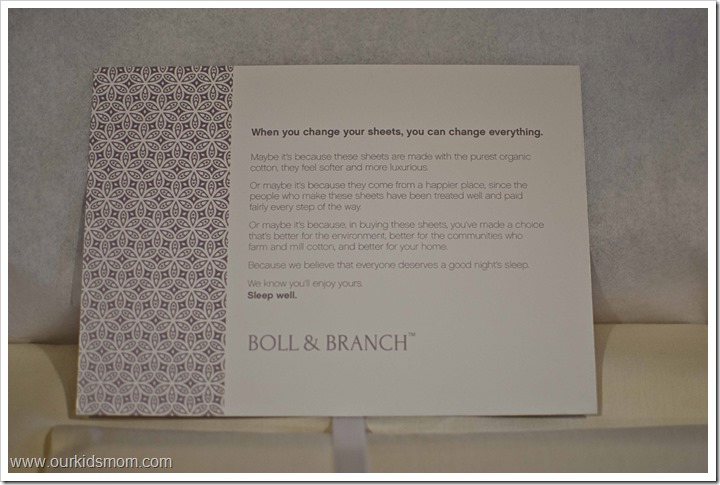 The note speaks about how their sheets are better for the environment etc and ends with everyone deserves a good night's sleep. Well said.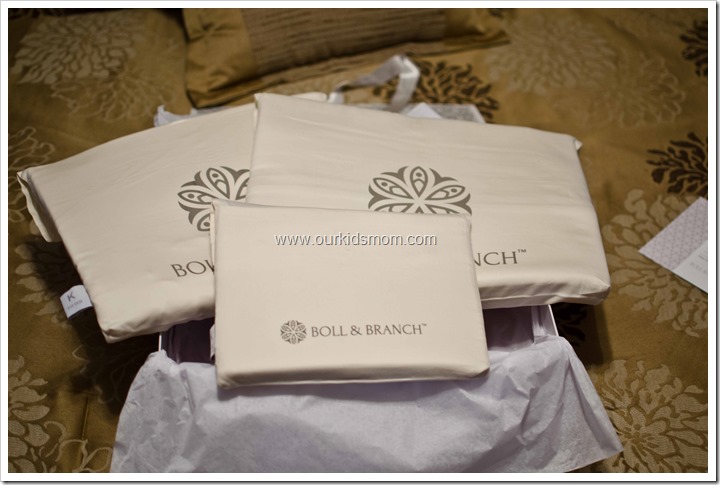 I received a king sized set that included:  
1 King Sheet Set 

2 king pillow cases (21″ x 41″), 1 fitted sheet (78″ x 80″ x 17″), 1 flat sheet (114″ x 114″) 

Luxurious sateen weave 

100% GOTS-certified organic cotton (the best cotton in the world!) 

Boll & Branch uses only GOTS-certified, eco-friendly, non-toxic dyes

Comes packaged in a signature Boll & Branch fabric bag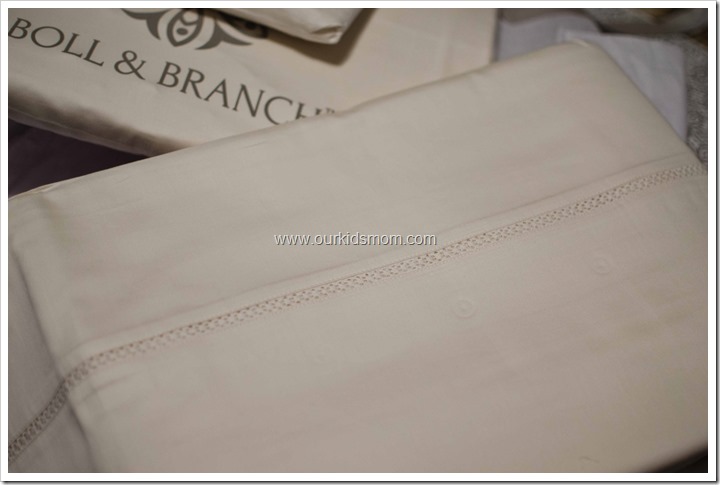 Boll & Branch's signature look features a 6-hole pattern inspired by our graceful logo. A sweet look preferred by those with a soft spot for vintage, this heirloom-quality sheet set is oneII you'll cherish or years. Dress it up with those passed-down family quilts, or create a quiet oasis by layering with whites and neutrals. Either way, get ready for the best sleep of your life.
Every Boll & Branch product is ethically yet affordably made in India. A portion of every sale is donated to Not for Sale, an international organization that rescues women and children from human trafficking and provides rehabilitation services, housing, counseling, education, and trades training to restore independence and freedom.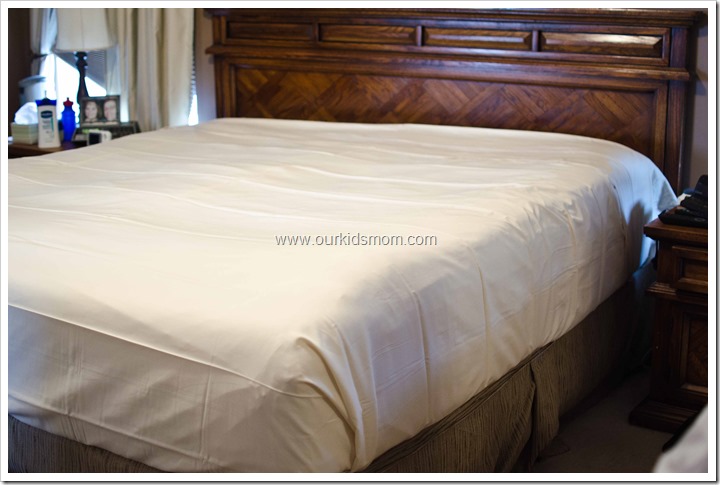 We have had issues in the past when it comes to the width of sheets. We have a fairly deep/tall mattress and so tucking the sheets in on both sides was just not possible. We also suffered from rolling syndrome. That's when your spouse rolls over with the sheets tucked under their arm leaving you in the cold. The Boll & Branch sheets are cut with fabric to spare. I had a nice amount of fabric to tuck under both sides of the mattress when making the bed.
We've used these sheets for almost a month now (yep, wash and re-make the bed) and they are my all time favorite! No more fighting over who's hiney is out in the cold, we both have enough to tuck under our arms while sleeping. The sateen weave gives them a silky smooth feel against your skin making them ultra comfortable to slip into and snooze.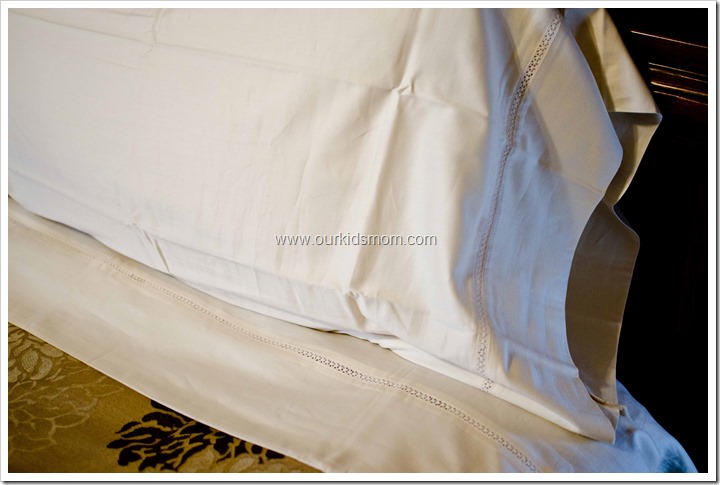 Boll & Branch offers 100% organic cotton products to guarantee a sleep experience unlike any others. I love that they do not use harmful dyes or chemicals as well. Boll & Branch sheets are designed to provide you with a pristine, luxurious feel and offer the best in comfort and appearance while you sleep… or play

. I totally agree that these sheets not only feel like heaven to sleep in, but look amazing on the bed as well. They are worth every penny.
OurKidsMom loves companies that give back. Boll & Branch is set out to make a change: not only in the home textiles industry, but in the world, by donating a portion of every linens purchase to the non-profit, Not For Sale.
Boll & Branch … It's bedding that gives back.
Connect with Boll & Branch:
BUY IT:
You can purchase the Trimmed Organic Sheet Set on the Boll & Branch site