Bokos Sandals
Samples received. All opinions are my own.
Our winters seem like forever here in the midwest, so the minute we hit the 50's you see people everywhere in sandals and flip flops.
I tend to look for and wear simple sandals that are meant to be easily worn and easily cared for. That's why when I saw Bokos I was instantly intrigued.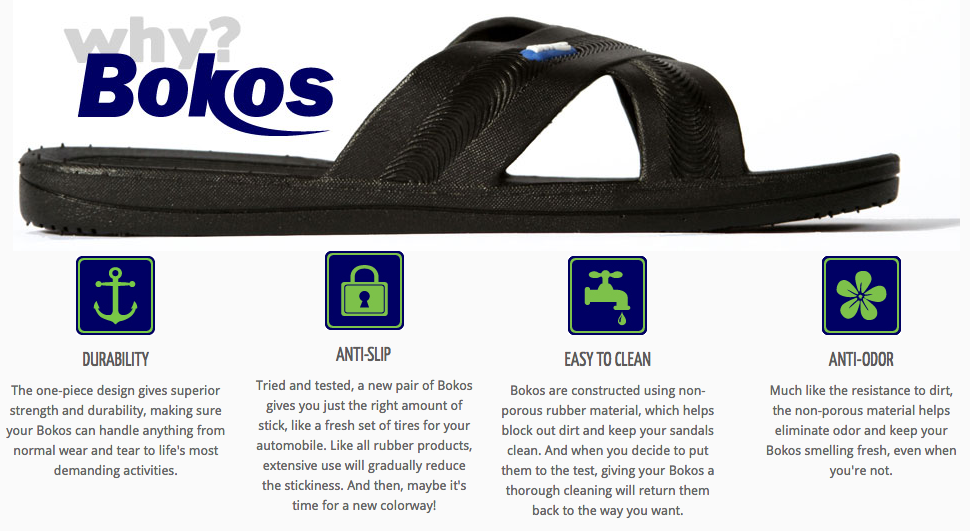 These are the type of sandals you can wear everywhere. Around the campsite, at the beach, after mountain biking, hosting barbecues, after a run and everything in between.
We created Bokos for people like us, people like you. People with too much to do and not enough time.

Whether you're a camper, cyclist, hiker, surfer, shopper, or gardener, Bokos are made to keep up. The one-piece design gives superior durability and versatility and makes Bokos easy to clean, anti-odor and anti-slip.

From your gym bag to your camping gear, your front closet to your back porch, we're confident that wherever your Bokos end up, they will soon become your new favorite sandals.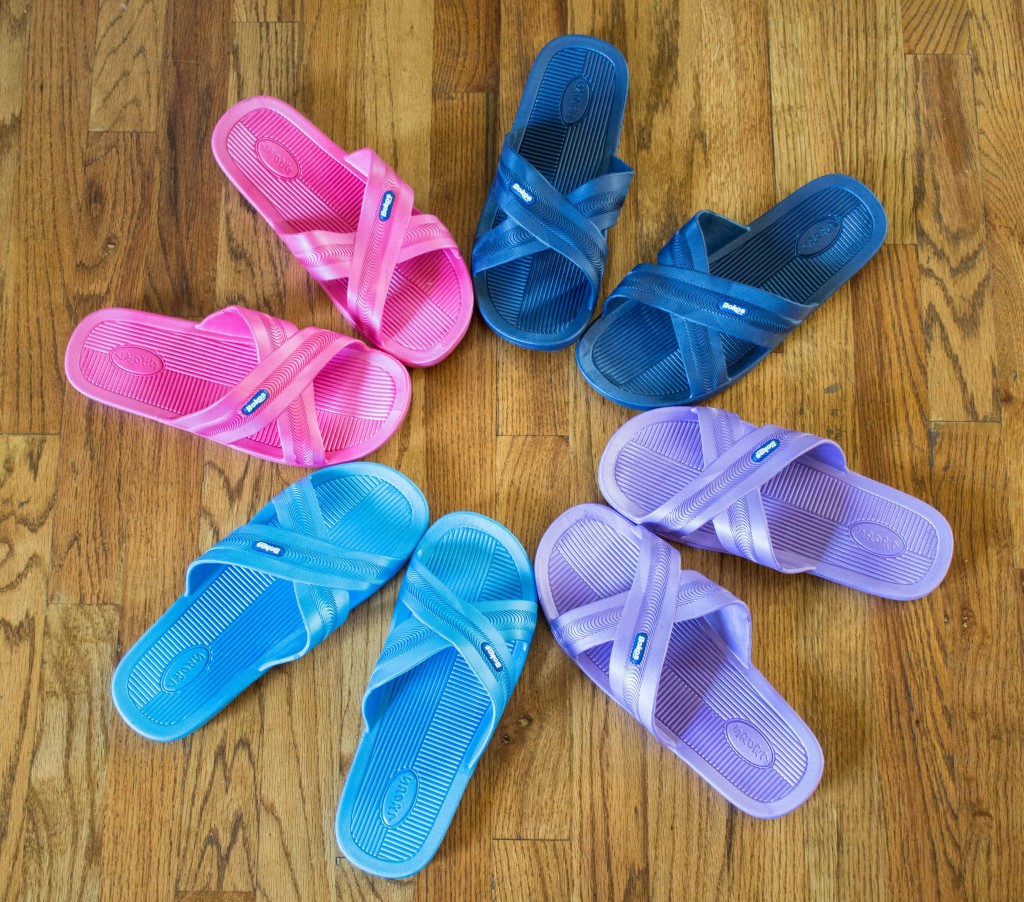 The fun thing about Bokos is that they come in so many vibrant colors… it was almost impossible to decide (hence the reason there are 4 pair in the photo!).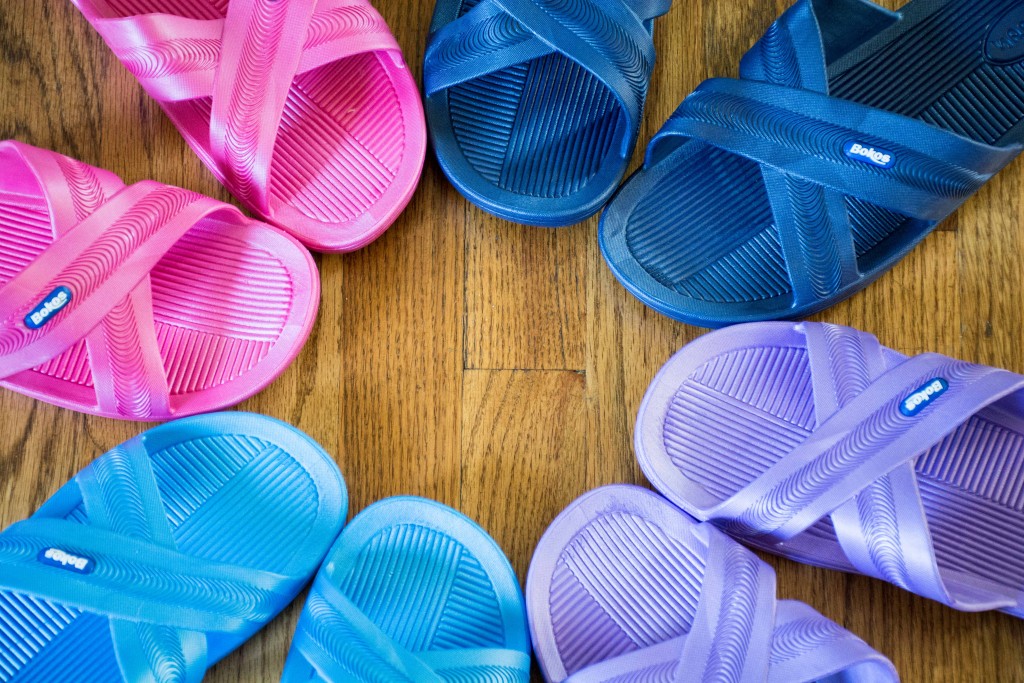 Now I can keep a pair in the pool bag, one in the car… the options are limitless. Anywhere I might want to toss the tennis shoes aside and let my feet relax and breathe.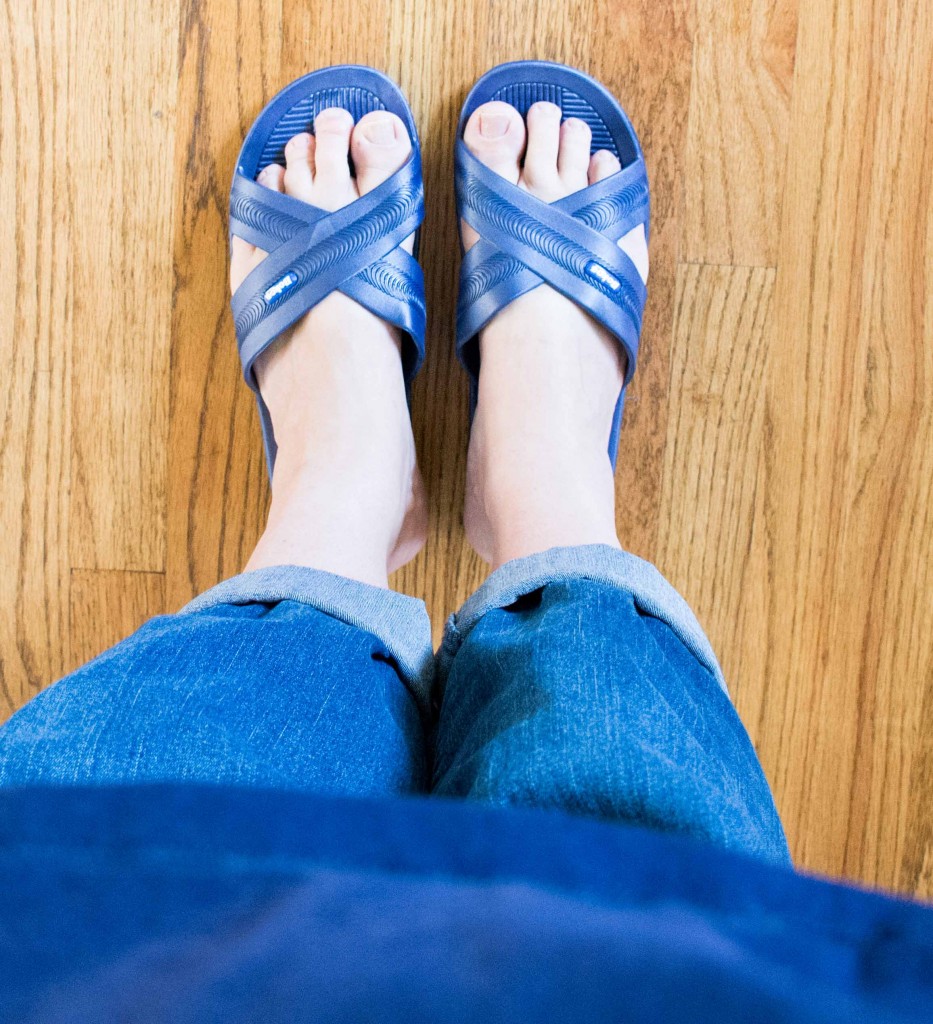 I'm typically barefoot in the house 99% of the time, so being able to slip these on in a second and walk out the door is a huge plus.
There are so many things I like about Bokos. Besides all of the color options, I love that these cross over the foot instead of having something wedged between my toes. I also like that I can trek through sand or dirt trails and have the ability to rinse these off and go. My old leather sandals were a huge pain to clean off after a family outing.
My husband likes to run dirt trails and sometimes goes for longer distances. His feet are barking by the time he cools off. He likes to reach for his Bokos and often gives out a sigh of relief when he slides them on. Although they are not a "squooshy" as the pair he purchased at the running store, these give his feet the room he wants, are comfortable without rubbing and look decent on.
Now I have to fight him off from my collection because I only ordered a pair for him in black (hey, honey… do you know where my navy Bokos are?).
Connect with Bokos: